One year after Google launched, the company published its philosophy in the form of a list called "10 Things We Know to Be True." The list clocks in at over 1,500 words and provides a glimpse into what guides Google's approach to engineering, product development and problem-solving. Like Google, many Seattle tech companies adhere to a unique set of ideals and beliefs that guide the work their teams do. 
In interviews with Built In, tech leaders from three Seattle companies shared the philosophies that guide their teams. Like the "10 Things" list, the engineering philosophies of Discovery Digital, TUNE and Blue Nile show how these companies tackle tough challenges and approach product development.
Creating great products is about more than code
When it comes to creating user personas, Discovery Digital faces a tougher challenge than most tech companies. The internal startup is part of Discovery, the TV giant whose global brand portfolio includes HGTV, Food Network and TLC. CTO Avi Saxena told Built In that one of the challenges of having so many brands under a single umbrella is that each one currently has its own tech stack. Saxena said his team's current goal is to create a single global codebase that can be used to create new apps across a variety of platforms.
However, the objective isn't to create a white-label platform that allows entertainment apps to be churned out and updated en masse. Saxena said his focus is to use technology to create unique experiences for each of Discovery's brands, and accomplishing that requires engineers to do more than code.
"If you want to know how a Grand Slam event is produced, you can go to Paris, watch Roland Garros and learn," Saxena told Built In. "I don't believe in engineers who only sit behind the monitor and code. Go to the Food Network studios and watch chefs produce meals for the camera so you can ideate around how to build a better customer experience: How do we show the recipe as metadata? How do you help viewers interact with the recipes?"
In addition to encouraging travel to different TV studios and live events around the world, Saxena said he also instills the importance of collecting feedback from customers into his team.
"A lot of engineers want to be told, 'Here are the requirements, go build this product,'" Saxenda told Built In. "But a really smart engineer wants to go and talk to the customer, to find out why they like or don't like a product, and how they can improve it."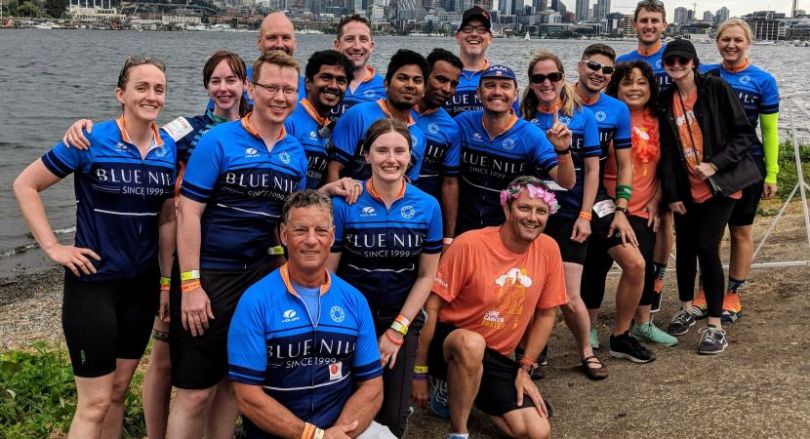 Cogs in a machine don't drive growth
E-commerce was in its infancy when diamond and jewelry marketplace Blue Nile launched in 1999. Back then, Amazon was known as a bookseller, eBay's biggest draw was rare Beanie Babies and Pets.com was on the verge of an IPO. Fast forward to today and Amazon is one of the world's largest companies, eBay's appeal has expanded far beyond collectors of adorable stuffed bears and Pets.com is one of the tech industry's biggest cautionary tales.
Blue Nile has also done pretty well since the dot-com bubble burst. The company filed for an IPO in 2004 and was publicly traded for 13 years before it was acquired in early 2017 by Bain Capital and Bow Street LLC for $500 million. Today, Blue Nile employs 400 people, over 300 of which are based in Seattle. The world's insatiable demand for diamonds and the rise of online shopping have contributed to this upward trajectory. However, Blue Nile's tech team also deserves high praise. 
Engineers have implemented data analytics to assist staff gemologists in appraisals and built software that lets customers design custom engagement rings. VP of Technology Steve Gire has been with Blue Nile since 1999 and said during an interview with Built In that the company's engineering philosophy, which centers around collaboration and doing impactful work, has enabled his team to drive growth.
"We're organized into small delivery teams that focus on business issues and work together to build solutions using a variety of technologies," Gire said. "Our people are not cogs in a machine, but have an opportunity to work directly with business owners to make an important difference for our customers and drive business growth. Our business is dynamic; It changes every month so there are always new challenges and opportunities."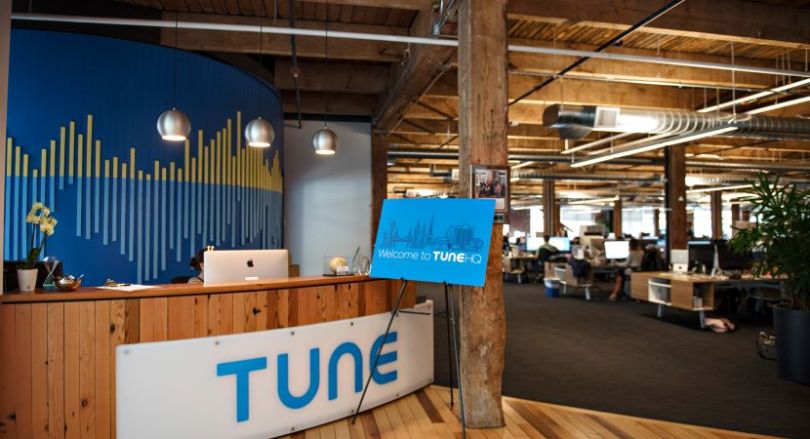 Choose your own tools and approaches
An overwhelming amount of workers covet autonomy. In a 2016 study, researchers found that people were two and a half times more likely to accept a job that offered more autonomy than an influential management position. Autonomy in the workplace is more than just a useful tool for recruiting top talent, though. 
At TUNE, a marketing technology company based in Belltown, engineers are given the ability to solve problems using the approach and tools of their choosing. According to VP of Engineering Steve McQuade, this freedom has helped the company shave time off its development cycle.
"We believe that engineering teams should be empowered to choose technologies and approaches to solve problems instead of being forced into patterns or choices," McQuade said. "Often this results in the creation of frameworks or enabling capabilities, such as our Tune Experience Language user experience libraries that make building new tools and solutions easier. We don't have to reinvent the wheel in a lot of cases."
The Tune Experience Langue was built using React, which Tune adopted in 2015. In addition to giving engineers reusable components to work with when creating or re-working features, the library also ensures a unified user experience.