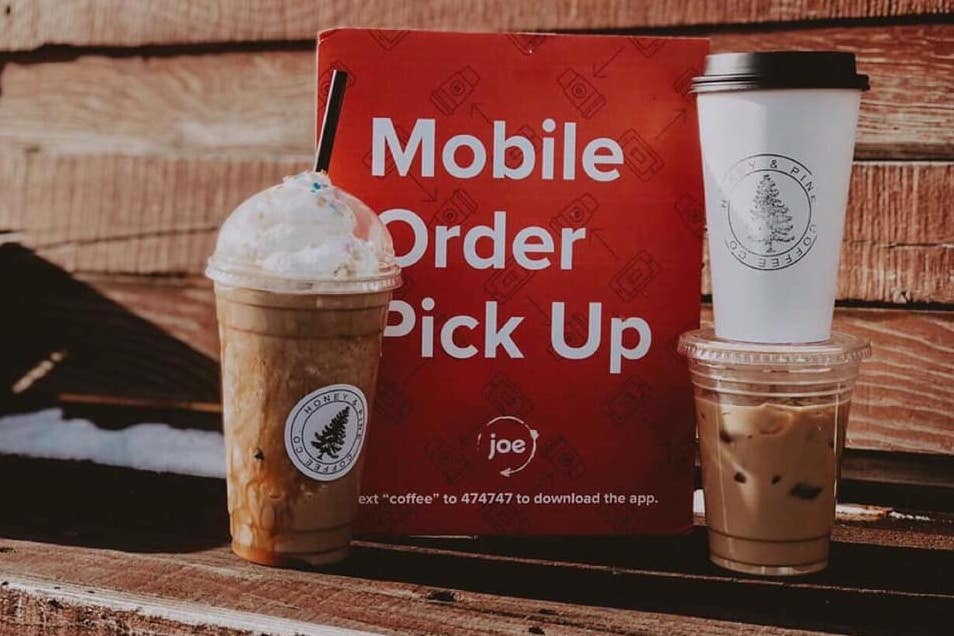 The COVID-19 pandemic completely changed the coffee shop experience. Gone are the days of sitting in a cafe, reading a book or surfing the web for hours on end. Now, most of the time patrons are encouraged to pre-order online, pick it up and then leave as quickly as possible.
For larger brands like Starbucks, this hasn't posed much of a problem because they've had a mobile ordering option for years. But many smaller shops are having to navigate this space for the first time, which is where Joe Coffee comes in.
Founded in 2014, the Seattle startup provides coffee shops with a mobile app and web interface for their customers to order online, offering promos and loyalty points that work across the "Joe network." The company also provides marketing materials like signage, an interface for baristas to process orders and set up deals, and analytics to help the business make more informed decisions. In turn, Joe Coffee takes a 9 percent commission per order, which includes credit card processing fees.
The company originally was just working with shops in Seattle, where it is based, but began expanding nationwide about a year ago as reported by TechCrunch. Now, more than 1,000 shops around the country use the platform.
The service Joe Coffee provides seems to pay off for its users, generating 100 percent revenue during peak hours, a 45 percent boost in revenue per customer and a 58 percent increase in tips, according to the company. This trend reportedly carried on through the pandemic too, with users seeing a 50 percent increase in revenue despite the changing landscape.
Joe Coffee also claims its own business experienced "tremendous growth" during the COVID-19 shutdowns, with a 20X increase in gross merchandise volume since March. To ride that wave, the company closed on a $1.3 million seed funding round, announced Thursday, which it will use to further invest in product and sales. This, plus another $2.2 million seed Joe Coffee previously raised, brings its total funding to $3.5 million.
"Mobile ordering and payment technology was growing rapidly pre-COVID-19, but now is accelerating exponentially — and we expect these behaviors to become routine," CEO and co-founder Nick Martin said in a statement. "While the pandemic is driving rapid growth, our platform is becoming a foundational tool to help independent businesses reimagine the way they serve their customers after we return to a new normal."