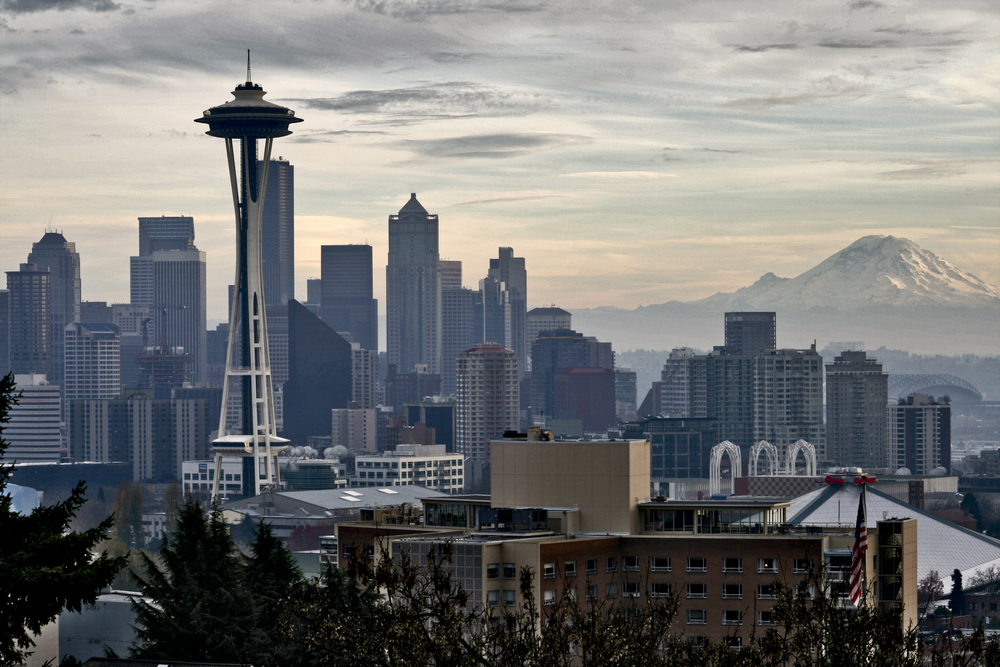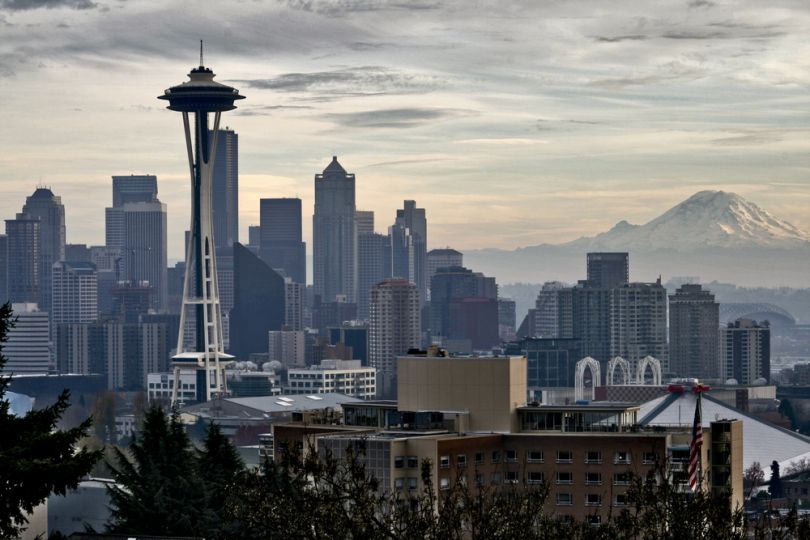 2020 was a really hard year for the American economy. Millions of people lost their jobs and filed for unemployment. Billions of federal dollars were spent on PPP loans. And businesses across certain industries — like airlines and hospitality chains — are still reeling over a year after the start of the COVID-19 pandemic.
Yet the tech industry was largely shielded from these economic blows, and countless tech companies grew significantly instead of withering away during the pandemic. As these tech companies grew there was also an influx of hiring for tech jobs, and Seattle was one of the places that felt this the most.
This week, tech career hub Dice released its Q1 2021 Tech Job Report, which analyzed over two million job postings from the past quarter to learn about who was hiring, where the hiring was occurring and what people were hiring for.
The report shows that, nationwide, there were 28 percent more tech job openings in Q1 2021 compared to Q1 2020. This is important because Q1 2020 includes the months predating the initial wave of COVID-19 lockdowns. With 2021 off to such a strong start, analysts are hoping this bodes well for the post-COVID economic recovery.
"Tech hiring was at near record levels prior to the pandemic, and the data in our Q1 Tech Job Report shows that the demand for skilled technology talent is ramping up considerably," Dice CEO Art Zeile said in a statement. "The continuous surge in tech job postings, combined with the low tech unemployment rate, offers a positive growth outlook for technologist hiring and for the landscape as a whole for the remainder of 2021."
Seattle made it into the top 10 cities for tech hiring in Q1 2021, ranking in sixth place nationally. But this is significant because Seattle moved up seven positions from its Q1 2020 ranking and surpassed buzzy markets like LA, Austin and Denver.
This also points toward a rapid upward trend and represents the largest upswing of any large U.S. tech hub included in the report. Seattle's available tech jobs also grew 16 percent from February of 2021 to March of 2021. The city reached a peak of 1,562 new tech jobs posted the week of March 20.
This growth was driven by a hiring push by several large tech companies in Seattle. According to the report, the companies hiring for the most tech jobs in Seattle were Amazon, Facebook, Salesforce, Deloitte and Uber. The top job titles in Seattle were software developer, senior software developer, program manager, product manager and network engineer.
The report also analyzed open job postings to see which skills were the most in demand across the country. The top three skills were project management, SQL and Java, in that order. But there were also some skills that became a lot more popular in Q1 2021 compared to Q1 2020. These skills were product management, data science, Kubernetes and machine learning among others. All of these skills ranked in the top 40 most desirable skills for the quarter.
Overall, the report details a robust hiring push in Seattle and across the country. This is good news for anyone looking for a job in tech, and good news for the U.S. economy as a whole.