Submittable Raised $47M, Bttn Pulled in $20M, and More Seattle Tech News
Catch up on the latest Seattle tech news.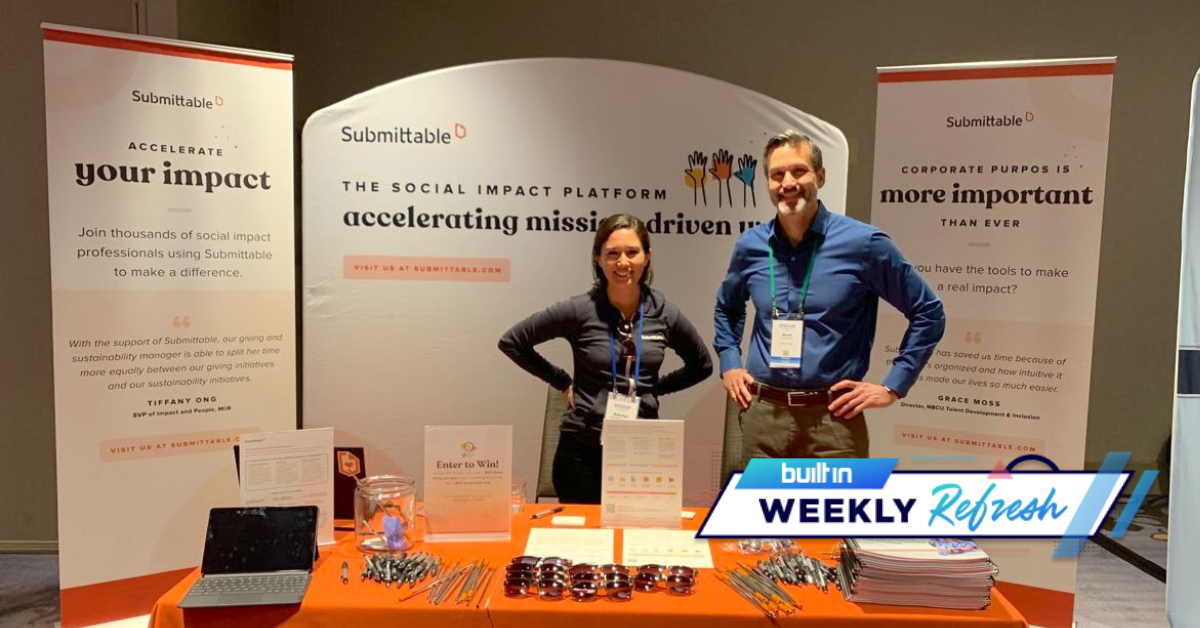 Seattle tech companies made headlines last week with fresh funding rounds, acquisitions and plans to go public. Catch up on the tech news you may have missed with the Built In Seattle Weekly Refresh.
Medical supply platform raised $20M. Bttn was founded during the Covid pandemic to help medical facilities secure PPE and medical equipment at wholesale prices. The company's recent funding round, led by Tiger Global, brought its valuation to $110 million. Prior to the funding, the company had been expanding at a rapid pace and opened eight fulfillment centers, growing its inventory to over 2.5 million supplies. [Built In Seattle]
Microsoft acquired a cybersecurity firm. Miburo, which was founded in New York City by a former FBI agent, was recently acquired by Microsoft. The cybersecurity firm does research on how forging hackers conduct cyber attacks and helps clients better prepare for those attacks. The firm will become a part of Microsoft's Customer Security and Trust organization and will help protect Microsoft clients. [Built In Seattle]
Submittable closed a $47M Series C round.  Submittable was founded in Missoula, Montana, but it opened a satellite office in Bellevue last year. The company's software helps companies and organizations launch, manage and measure social impact programs. With the new funding, the company will continue to scale its products to better address the rapid evolution of social impact programs and will continue to expand its teams in Montana and Bellevue. [Business Wire]
Seattle tech quote of the week
"We're solving a real problem for the workers of the future. We see things turning flexible, and the ability to take this benefit that you already budgeted [for] and build flexibility around it is important for the employees and employers." — Rob Whalen, co-founder and CEO PTO Exchange
PTO Exchange highlighted in Future 5 series. Seattle-based PTO Exchange partners with employers to provide workers with money and other incentives for their unused and already-accrued PTO. With its platform, employees can opt to trade their PTO for emergency cash, airfare, hotel stays and 401(k) continuation, among other benefits. The company says that its platform can help employers retain older generations of employees, while also attracting new talent. [Built In Seattle]
Blue Nile went public again. Blue Nile, an online jewelry platform that first went public in 2004 before going private in 2017, announced that it would go public once again via a SPAC deal. The deal values Blue Nile at $683 million and is expected to be finalized by the end of the year. The online jeweler expects to net $450 million in new capital. [Built In Seattle]