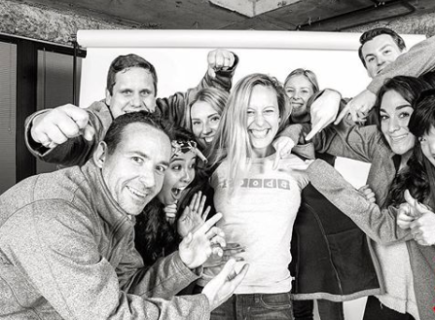 Hello, we're Fooda
We believe a workplace food program is something employees should love and look forward to every day. Powered by technology and a network of over 1,000 restaurants, Fooda feeds hungry people at work through our ongoing food programs located within companies and office buildings. We are now in 17 major US cities from coast to coast.
Why Work with Us?
At Fooda you are encouraged to take chances and try new things. Do you dream of complex problems, that stretch your imagination and force you to grow as a problem solver? Every employee is given a significant amount of ownership over their projects and can see the impact of their work. Together we reap the rewards as a team.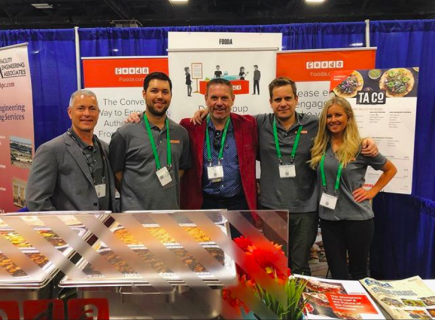 We are
Empowering,
Collaborative &
Ambitious
An Insider's view of Fooda
What's the vibe like in the office?
In one word, I would say the vibe in our office is 'Hungry'. Hungry because every person in here is driven to grow this company as quickly and effectively as possible, and you can feel that energy when you walk in the door. Hungry also because there is food everywhere all the time.
John
Business Development Manager
What projects are you most excited about?
One of the most exciting features on the horizon is Order Ahead for our popups. Order Ahead is a game changer for professionals on the go, giving them the ability to bypass unpredictable lines. It's a huge challenge, some companies (including Starbucks) took years perfecting their programs into well-oiled machine. We're up for the challenge!
Bri
Senior Product Manager
What makes someone successful on your team?
I joined Fooda as a Marketing Coordinator to take the lead on establishing processes, automating campaigns and organizing offsite events. I accomplished all of these initiatives in the first year and am now Marketing Manager. At Fooda, you're encouraged to be creative and run with your ideas, which helps everyone grow and make their role their own.
Kristen
Marketing Manager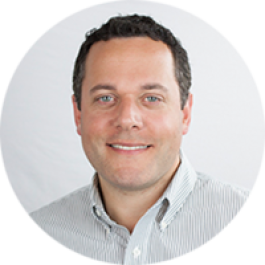 How do your team's ideas influence the company's direction?
We set annual goals for the company and measure ourselves against them. With this as the guide, we expect our teams to identify and advocate for ideas that get us there. I can point to ideas from teams all over the company - technology, sales, account management - that became an impactful part of our business strategy or technology platform.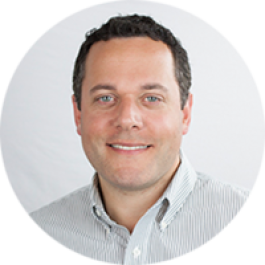 Jason
Chief Product Officer
How has your career grown since starting at the company?
Fooda has given me the opportunity to scale my career from local business development to national expansion; and now to full market management. Because of the company's continued commitment to my success, I am motivated to invest my future in Fooda growth.
Jimmy
Director of Operations & Sales
While at Fooda I have been able to directly impact the growth of a developing product, it's so rewarding to see immediate impact from new ideas!

Product Marketing Manager

At Fooda, I've been able to grow and create my own career path. Starting in sales, I moved into a Restaurant Sales Manager role and from there, became a Business Development Manager. I've been able to develop new skills, lead and make an impact.

Michal

Business Development Manager

I've been able to expand my technical skills and gain experience that I wouldn't be able to anywhere else. To have such ownership on projects and work so closely with your team is a great feeling.

Kristine

QA Engineer