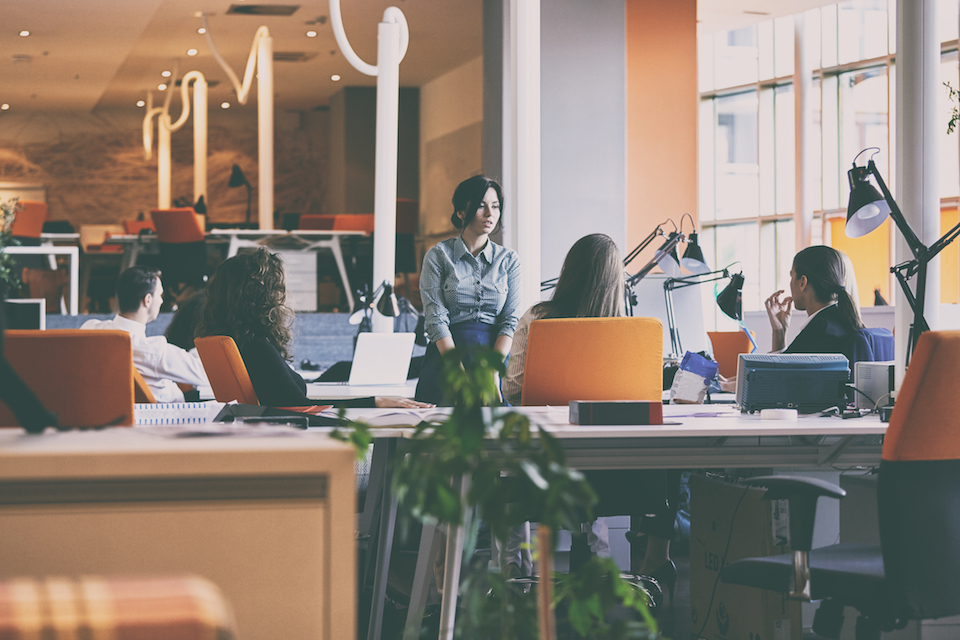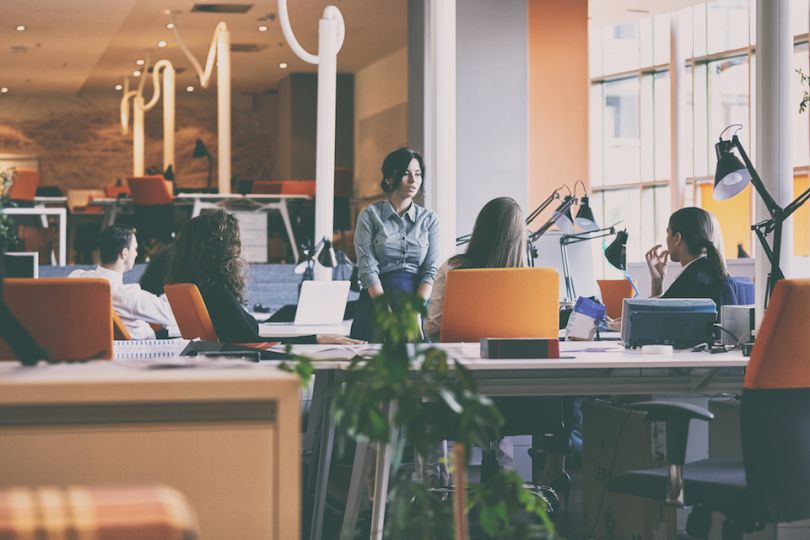 Everybody's talking the talk about gender equality in tech right now, and some companies are taking steps toward walking the walk. We've all heard the facts — that startups with at least one woman on the founding team return significantly higher revenue on average, even though female founders tend to raise far less venture capital than their male counterparts. Despite those higher-than-average returns, the portion of startups with at least one female founder has stalled in recent years at around 17 percent.
The founders assembled here walk a trail blazed by the likes of Moz co-founder Gillian Muessig, Smartsheet co-founder Maria Colacurcio and PicMonkey co-founder Lisa Conquergood. And in doing so, they widen the path for those who will come after them.
After several years in product management at Amazon, Sandi Lin co-founded Skilljar to help businesses adopt and retain new tools and products. The company — where Lin is CEO — graduated from Techstars Seattle in 2013.
DefinedCrowd uses artificial intelligence algorithms to groom data for consumption by other artificial intelligence algorithms. Braga extensively studied language, literature and linguistics in Spain and her native Portugal before moving to the Northwest and working her way up through the ranks of Microsoft and VoiceBox Technologies.
Unearth leverages IoT, computer vision and drone technology to eliminate delays in the construction industry — and the huge costs they incur. Since co-founding the company in 2016, Hutchins has worked as its chief product and technology officer, and comes from product management roles at Microsoft, buuteeq and Booking.com.
Armoire aims to reduce churn and waste in the fashion industry by allowing busy, traveling women to rent clothing based on where they're going and what they're doing — whether it's a board meeting or a beach holiday. The company uses a personalization algorithm to learn a user's preferences and automatically create suggested closets. Seabaugh founded the company after spending 8 years working at local retail giant Nordstrom.
Blink combines principles of art and science to create products across a variety of categories, from remote-controlled showers to a user-friendly interface for NASA's satellite data. In addition to co-founding Blink in 2000, Clark Cole also founded a nonprofit called Girls Can Do, which aims to inspire big dreams and ambition in young girls.
Blueprint Registry is designed to streamline the process of creating a wedding registry — and personalize the experience in doing so. Since co-founding the company in 2013, Ellingson has served as the Blueprint's chief creative officer.
Megan McNally is a lawyer and the founder behind Diana SportsTV, a soon-to-launch media channel broadcasting women's sports. She also founded the FBomb Breakfast Club, a Seattle networking and peer support group for women founders and entrepreneurs.
Founded in 2013, Dolly connects users with a moving truck and helpers all through the tap of a button. Hawn, a front-end developer, also co-founded EdgeRank Checker, a Chicago-based marketing startup that was acquired in 2014.
While working on her own startup, Feinzaig felt the need to compare her experiences in trying — and failing — to secure funding. What started as a Facebook group has grown into a networking and peer support network aimed at helping women gain funding for their companies.
Buckley started her career as a fashion model, putting her front and center in the fashion industry. Fed up with buying jeans online only to find the fit all wrong, Buckley created a data-driven solution to provide a better fit — and founded Fitcode in 2014 to market the solution to retailers.
FlavorCloud aims to make international shopping and shipping as easy as buying an item domestically from Amazon. The company hopes its platform will replace costly logistics teams, using machine learning to assess the specifications of a product and assess historical data to recommend cost-effective shipping routes for retailers. Before founding FlavorCloud, Sharad worked in logistics for UPS, followed by a stint as a director of product management at Microsoft.
Ganaz is an app designed to better facilitate communication between agricultural managers and their seasonal workforce. The platform eliminates the need for long phone lists — which may or may not be out of date — and replaces them with in-app messaging, which can be translated to a worker's native language if English isn't their mother tongue. Freeman had the idea during her time as a senior director for Fair Trade USA, where she saw constant pain points for both workers and employers — and even exploitation due to poor communication.
Before moving to the Northwest from her native France, Costa worked for the French government in carbon and nuclear energy policy. Last July, she co-founded GarageHop, which leans on the Airbnb model to allow the sharing of parking spaces — an idea that has resonated with residents of parking-starved Seattle.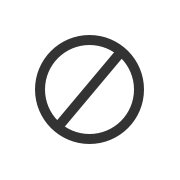 Garmentory is an online marketplace connecting fashionistas with indie boutiques and designers. The company creates curated lists based on a user's preferences, providing an alternative to unsustainable "throwaway" fashion practices prevalent elsewhere in the industry. Tetangco has a diploma in marketing from the British Columbia Institute of Technology and over 15 years of experience in the fashion industry.
Christothoulou is the mind behind a popular allergy-free recipe website and the co-founder of Inspo Network, which provides a platform for influencers to produce videos and shop their talents to brands. The idea came from Christothoulou's own frustrations in connecting with brands, and the company raised a $5.5 million seed round this June.
When Edward Snowden's revelations about mass government surveillance became public, Bergman predicted that data privacy regulation would follow. Sure enough, the European Union soon began work on its General Data Protection Regulation (GDPR). As a principal at Bellevue VC firm Ignition Partners, Bergman went in search of investment opportunities with companies who would facilitate GDPR compliance. Unable to find any businesses who fit her vision, she decided to build one of her own.
After several years as director of new ventures for Starbucks, Jane Park founded Julep, an e-commerce brand involved in the development, testing and distribution of beauty products. The company was acquired by New York company Glansaol in 2016, though Park has stayed on as CEO.
Koru uses machine learning, assessment science and artificial intelligence to predict the performance of job applicants before recruiters even meet them. The company says their application measures for rigor, impact, grit, curiosity, teamwork, ownership and polish. Before co-founding the company in 2013, Hamilton worked with several different VC firms.
Loftium fronts prospective homebuyers the money for a down payment, then makes it back by renting a room in the property on Airbnb for one to three years. Zhang co-founded the startup last year, and the company's novel idea has attracted a lot of media attention — including the eye of the New York Times.
Melissa Hammersley founded Novel Effect along with her husband, Matt, when a friend read a child's book aloud during her baby shower and captivated the audience with her own theatrical additions to the story. Novel Effect's app listens as parents read stories aloud to kids, and contributes music and sound effects to add another dimension to storytelling.
Rational Interaction creates marketing campaigns for the likes of Microsoft, Acer, Amazon and the Seahawks — and was featured on this year's Inc. 5000 for growing its revenue by 493 percent in the three years to 2017. Petosa was previously a director of creative services at Kirkland's iSoftStone and Everett's Fluke Corporation.
The Riveter runs coworking spaces and tech events for women in Capitol Hill, Fremont and — as of this year — in Los Angeles. Amy Nelson comes to tech from a legal background, having worked as an attorney in New York and Seattle and in legal counsel for T-Mobile before founding The Riveter in January last year.
Since co-founding marketing agency Shaw + Scott in 2009, Melissa Shaw has overseen the company as it grew across the country and then the world. Shaw + Scott now employs teams in Seattle, San Francisco, Los Angeles, Detroit, Chicago, New York, Vancouver, Mexico City, London and Budapest, and has worked with Alaska Airlines, the University of Washington and Virgin America. Before co-founding the agency, Shaw worked in a variety of marketing roles for companies including Hewlett-Packard and Responsys, which was acquired by Oracle in 2014.
Shippable connects DevOps tools and activities into streamlined workflows. Before co-founding the company, Manisha Sahasrabudhe was an engineer at Motorola and Siemens, and worked as a senior program manager for Microsoft.
Simplicity Consulting is an enterprise marketing services consultancy that has worked with Amazon, Microsoft, Sonos, Xbox, T-Mobile and Alaska Airlines. Before founding the company in 2006, founder Lisa Hufford spent seven years working as a sales director for Microsoft's original equipment manufacturer division.
Joh was on the founding team of Andrews Space — which has since changed its name to Spaceflight Industries — in 1999. The company provides launch services and mission management to companies who want to put their hardware in orbit. Services include satellite infrastructure, communications and rideshare launch options.
Textio's artificial intelligence algorithms comb through the text of job listings as recruiters write them, recommending persuasive words, phrases and topics in real time. Co-founder Kieran Snyder has a PhD in linguistics, and started Textio in 2014 after almost a decade at Microsoft.
Amy Du founded Vestlink, a company connecting American startups with Chinese investors, in 2016. Du also co-founded DefinedCrowd in 2015 with Daniela Braga, and before that she was vice president of worldwide services at Kirkland's iSoftStone.
Wellpepper's app coaches patients through treatment programs and records results after they leave their doctor. Before co-founding Wellpepper in 2012, CEO Anne Weiler worked in marketing for iQmetrix and Microsoft.
Saritha Katikaneni is one of four founders of Zenoti, which builds software specifically for health clubs, salons and spas. Katikaneni worked in a variety of industries before co-founding Zenoti, founding a restaurant in the Hyderabad region of India and working as senior director of marketing at SumTotal Systems.