Meet the CEOs at Seattle's 10 Most-Funded Women-Led Tech Companies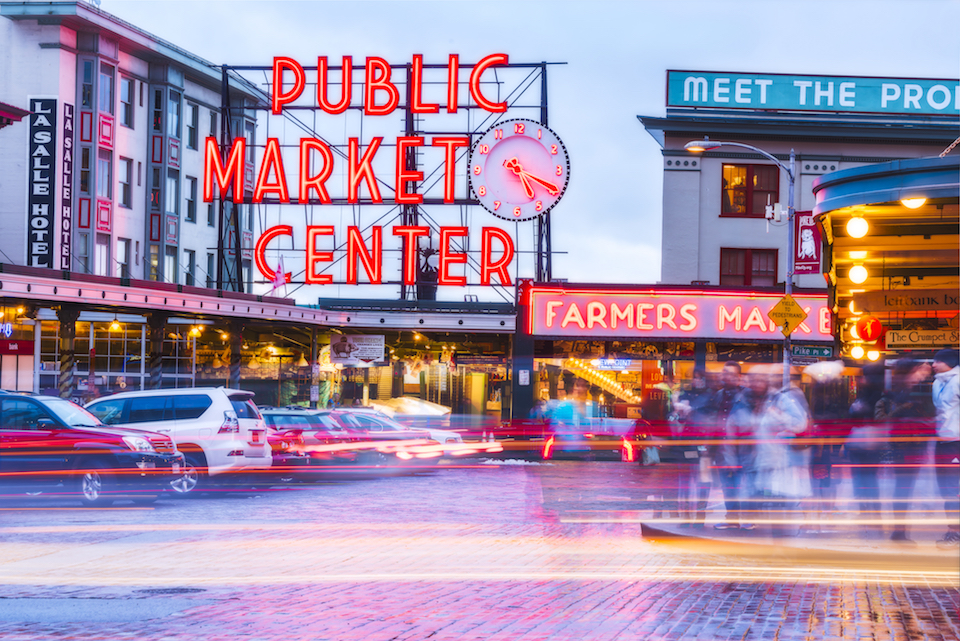 We've come a long way, but there's still a mighty long way to go.
That about sums up the state of gender equality in the upper echelons of Seattle's vibrant tech community. In a recent report, Geekwire found that just 16 of its 200 top-rated private tech startups in the Pacific Northwest had a woman at the helm — and six of those are from cities outside Puget Sound.
The local industry has long known that it had a gender balance problem, and plenty of local tech companies are taking concrete steps to address it. Organizations like the Female Founders Alliance, Women's Funding Alliance's 100% Talent initiative and many others help push the industry toward its better inclinations.
When we first showed Smartsheet co-founder Maria Colacurcio this list of local, privately held tech companies with female CEOs, her first reaction was to celebrate.
"And then I stopped myself," Colacurcio said, "because the fact that we're celebrating women in tech seems like the strongest confirmation that we have a long way to go."
PicMonkey co-founder Lisa Conquergood agreed: "When you start compiling the list of women-led startups, it is exciting and impressive," she said. "Women-led companies are still the exception, the unique thing to point out."
"We still have work to do to ensure women have access to capital, mentorship and leadership opportunities so a woman in leadership isn't the story — the cool products or services the company is creating are," Conquergood added, who co-founded PicMonkey in 2012 and recently started work as a director of marketing and communications at USAFacts, a tech-driven nonprofit civic and governmental data organization.
Founder and CEO of the Female Founders Alliance Leslie Feinzaig pointed out that gender isn't the only form of diversity where Seattle tech still lags.
"People may be aware of obvious, numerical expressions of gender inequality, but likely do not understand the implicit biases that perpetuate that reality," she said. "I hope we can bring an intersectional view to the discussion… Awareness is only the first step — consistent, thoughtful action needs to follow."
So: what's the way forward?
"I think step one, without a doubt, is that we have to give equal pay for equal work," said Colacurcio, who is now the CEO at Syndio, a startup that helps businesses ensure they are offering fair and equal pay across their organization. "Transparency around pay equity is so important, and if we are judgy or we make companies feel like they're bad because they don't have it perfect, we're never going to solve the problem."
Skilljar CEO Sandi Lin highlighted improved recruiting strategies — systematic processes to focus on skills on experiences and minimize the biases of an individual interviewer, for example — as a way to promote and maintain diversity in her company, which builds software to boost client retention.
"These are small steps toward gender equality and Skilljar is just one company, but by promoting diversity and inclusion here, I hope that it benefits the pipeline of women in tech industry overall," Lin said. "It's highly likely that my being a woman of color has helped us attract more diverse candidates."
With all of that in mind, let's jump into the list. The following list of privately held tech companies all currently have a woman working as chief executive, with rankings based on how much venture capital funding each company has accumulated.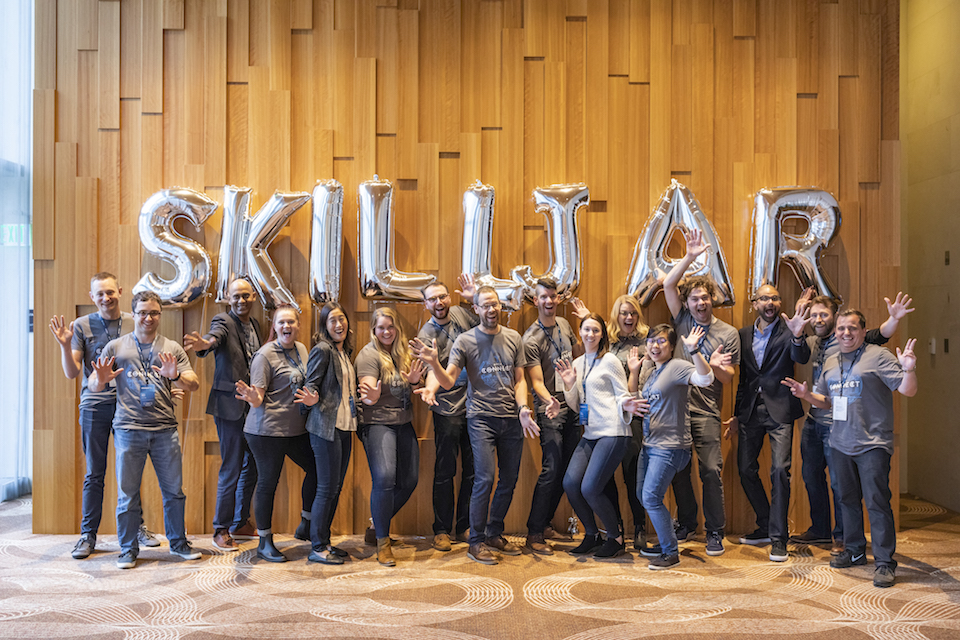 CEO: Sandi Lin
Funding: $20.1 million
Backstory: Skilljar helps tech companies retain customers with cloud-based software for building training programs around their products. Proper education on how to use a new piece of software reduces the chances of it being left to gather dust on the digital shelf, so to speak, and boosts the odds that a buyer will renew later on. Lin took Skilljar to Techstars Seattle in 2013 after working for several years as a product manager at Amazon.
CEO: Jessie Woolley-Wilson
Funding: $175.6 million
Backstory: Bellevue-based DreamBox Learning helps students in grades K-8 improve their math scores with a platform that learns a student's learning style as they solve problems and adapts its teaching style to suit each individual. The software's machine learning algorithms assess almost 50,000 data points per student and have been proven to lift test scores in a variety of studies. The company works with schools across North America and has built a Spanish language version of its software for the schools it works with throughout Mexico. Woolley-Wilson joined DreamBox as its CEO in 2010 after working as president of Blackboard's K-12 Group and president of LeapFrog SchoolHouse.
CEO: Sarah Bird
Funding: $29.1 million
Backstory: Founded by Gillian Muessig and Rand Fishkin in 2004, Moz is one of the preeminent search and SEO marketing companies around, with solutions for enterprises and small agencies alike. After joining Moz in 2007, Bird became CEO in 2014 and has led the company ever since. Bird is a lawyer by trade, having studied all over the world before joining Moz, including at the University of Washington; Simon Fraser University in Vancouver, BC; Koç University in Istanbul; and East China University in Shanghai.
CEO: Kieran Snyder
Funding: $29.5 million
Backstory: Textio's natural language processing algorithms scan job listings as recruiters type them out and recommends words and phrases that will attract more candidates. The company calls it "augmented writing" and says that the way job listings are phrased — down to individual words — can determine the types of candidates who will or won't apply for a role. Snyder spent over nine years working as a program manager on various projects for Microsoft before co-founding Textio with CTO Jensen Harris, and has a PhD in linguistics and cognitive science.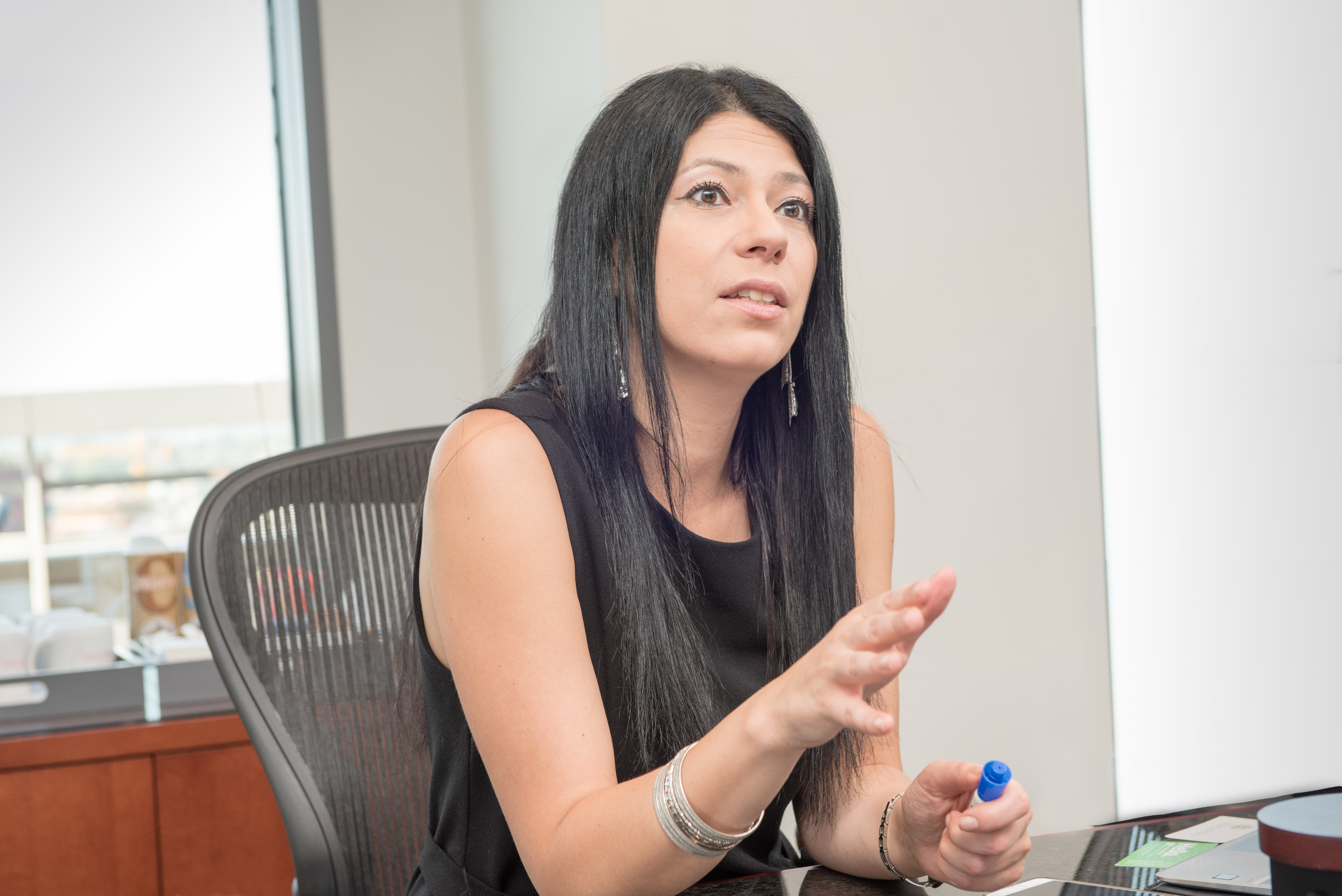 CEO: Daniela Braga
Funding: $12.9 million
Backstory: DefinedCrowd takes data from existing databases and combines it with a crowdsourced network of contributors, then uses advanced machine learning and natural language processing to groom that data for consumption by other AI algorithms. The technology has a diverse range of applications, including autonomous vehicles, surveillance systems, pattern recognition and voice assistants. Prior to co-founding DefinedCrowd in 2015, Braga studied literature and linguistics in Spain and Portugal before working her way up the ranks at VoiceBox Technologies and Microsoft.
CEO: Kristina Bergman
Funding: $14.5 million
Backstory: Integris Software deploys AI to scan a business' data to figure out exactly what information the company has and where it is stored, thereby ensuring compliance with privacy-related regulation. Bergman predicted the coming of privacy protection laws like Europe's GDPR and California's AB 375 when former NSA contractor Edward Snowden revealed mass government surveillance in 2013. As a principal at Ignition Partners, she went in search of investment opportunities with companies that could help businesses comply with the coming regulation — and when she couldn't find any, she founded her own.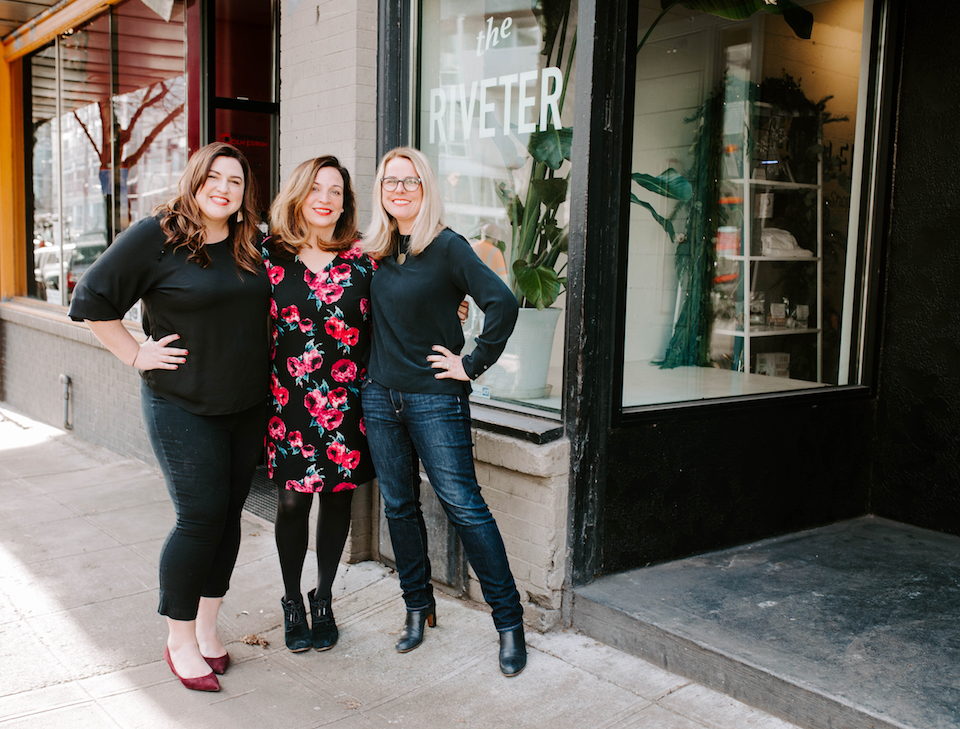 CEO: Amy Nelson
Funding: $20.5 million
Backstory: The Riveter has come a long way in almost no time at all. Less than a year ago, the network of coworking spaces built for women, by women had only recently opened its second location in Fremont to complement a flagship spot in Capitol Hill. Now, the company has another coworking space in Bellevue, two in Los Angeles and more scheduled to open soon in Austin and New York City. Before founding The Riveter in 2016, Nelson was a legal counsel for T-Mobile and worked as an attorney in New York and Seattle.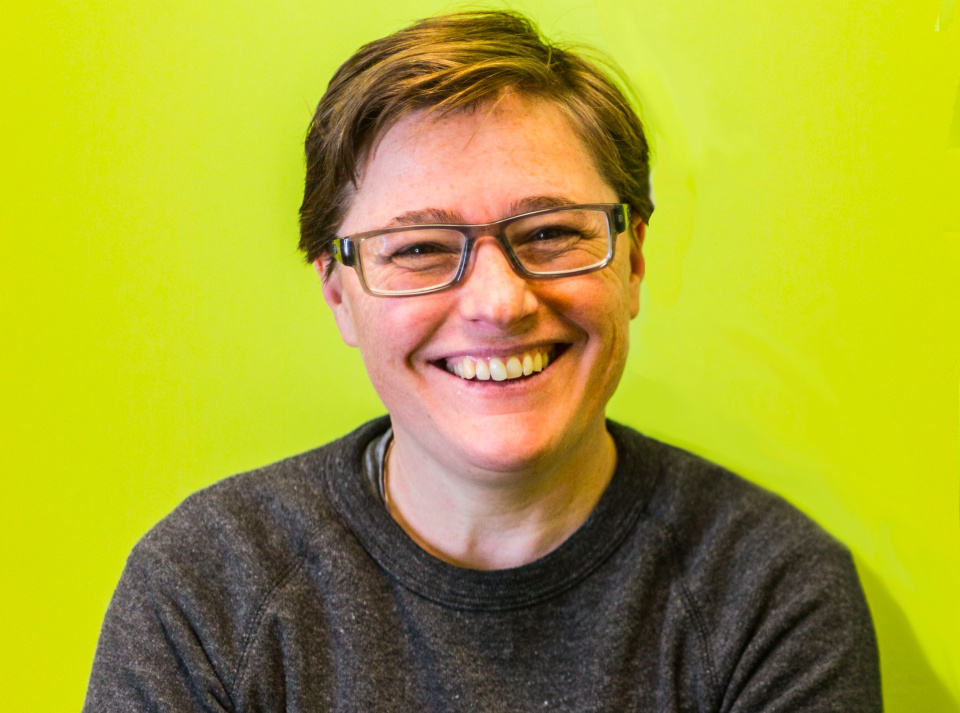 CEO: Michel Feaster
Funding: $45.6 million
Backstory: Founded in 2013, Usermind's "Customer Engagement Hub" seeks to solve disjointed customer experiences by integrating a wide variety of business applications and data sources. The goal is to let businesses guide their clients through the full customer journey, with the ability to automate certain segments and provide analytics to help optimize the overall process. Feaster previously worked as vice president of products and strategy at Bellevue-based business management software company Apptio, and has worked in sales, marketing, product and general management.
CEO: Christina Lomasney
Funding: $51.2 million
Backstory: After a lengthy and complex period of research and development, Modumetal believes it has created new class of nanolaminated metals which, it says, perform better than steel — at a lower cost. To (vastly) simplify things, the company basically uses electricity instead of heat to produce metals, using a patented technique to create large metal materials layered at the nano-scale. The company currently works with businesses in the aerospace, automotive, defense, infrastructure, construction and energy industries. Lomasney is a physicist who studied at the University of Washington and co-founded Modumetal in 2007.
CEO: Cheryl Vedoe
Funding: $63.3 million
Backstory: Apex Learning builds digital teaching platforms for students in grades six to 12. The company offers courses in science, English, math, social studies, languages, the arts and health, with adaptive tutorials designed to help students raise their scores. The company's digital courses have been credited with lowering dropout rates at schools across the country. Vedoe has worked as a software engineer, marketer and executive for Digital Equipment, Apollo Computer and Sun Microsystems, among others, and first became involved with edtech as the head of Apple's K-12 education division in 1992.