Techstars' global network of startup studios, accelerators and events has spawned industry-changing companies from around the world — and Seattle is no exception. The Boulder, Colorado-based organization ran its first course in the Emerald City back in 2010, and has only deepened its roots in the region ever since.
We checked in on 20 locally based Techstars Seattle alumni to see how they've fared post graduation. These 20 companies alone have raised well over $400 million in funding between them, and while some have been acquired since they participated in Techstars Seattle, all continue to operate with some degree of independence.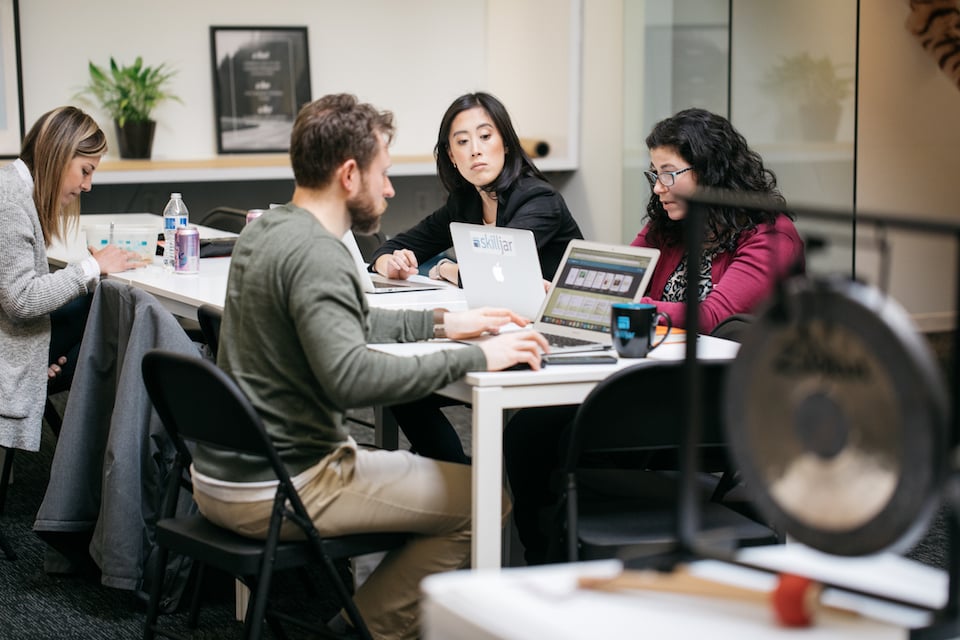 Class of: 2013
Funding: $20.1 million
Where are they now?: We've all seen new software products arrive in the workplace with a lot of fanfare, only to watch them moulder away in the bookmarks bar, unused because nobody quite knows how to make them work. Skilljar seeks to end such waste — and boost retention and renewal rates for software companies — with a cloud-based platform that businesses can use to create training programs for their products. The software includes payment portals, analytics, social certifications and integrations with other relevant platforms.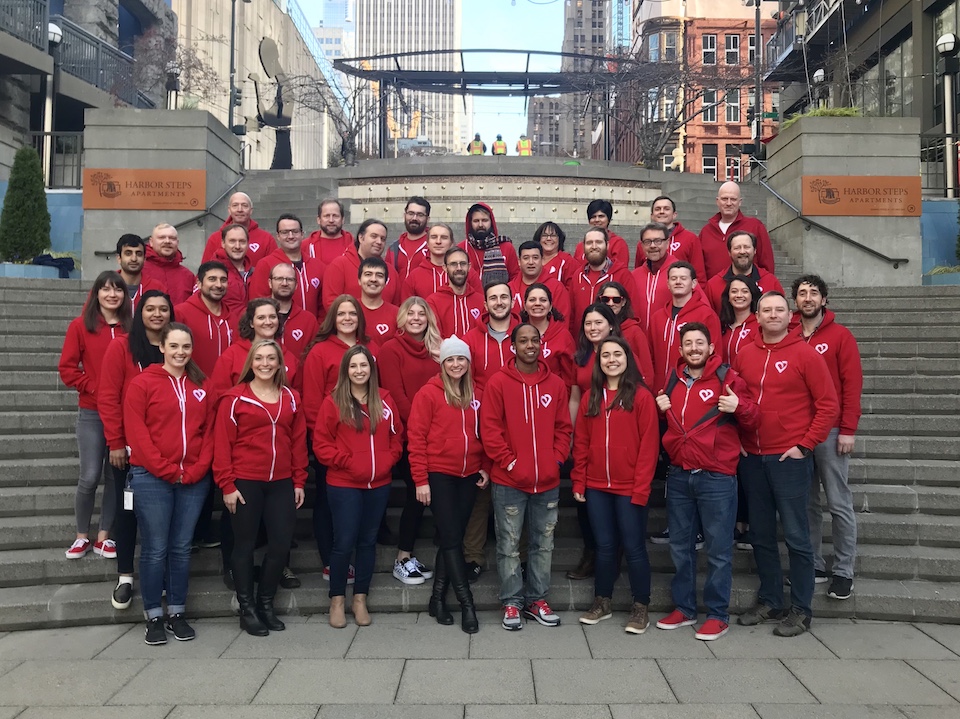 Class of: 2012
Funding: $11.9 million
Where are they now?: Apptentive's software solutions help businesses solicit feedback from customers. By integrating with a wide range of apps, the company can gather data from ratings, notes, surveys and chat box conversations. Apptentive then applies machine learning and semantic analysis to identify broader trends and help clients better understand their customers.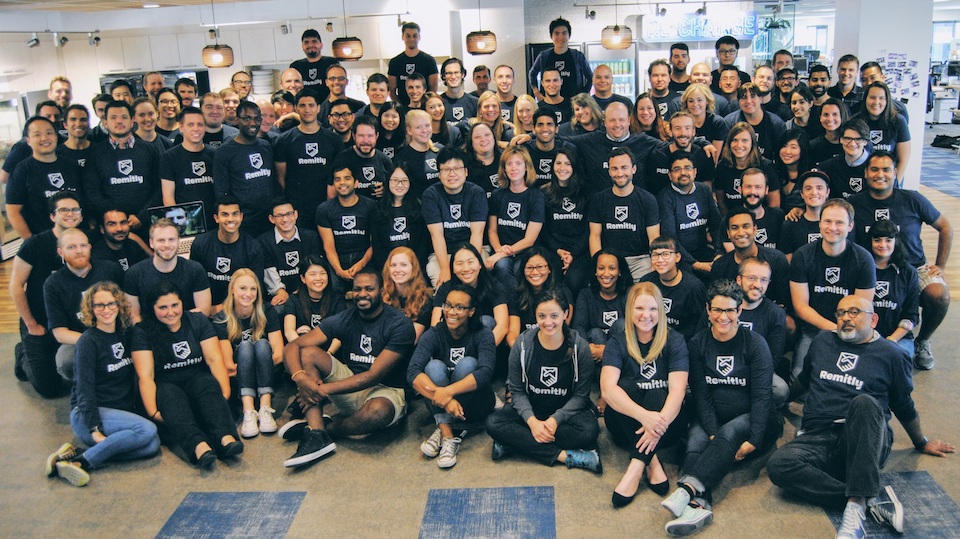 Class of: 2011
Funding: $200 million
Where are they now?: Remitly replaces the steep costs traditionally involved in international money transfers with a flat fee for each transaction and, in some cases, eliminates costs altogether. The company's mission is to replace wiring services that take a sizable slice — billions of dollars each year, worldwide — of the remittances that immigrants send to their friends and family in their countries of origin.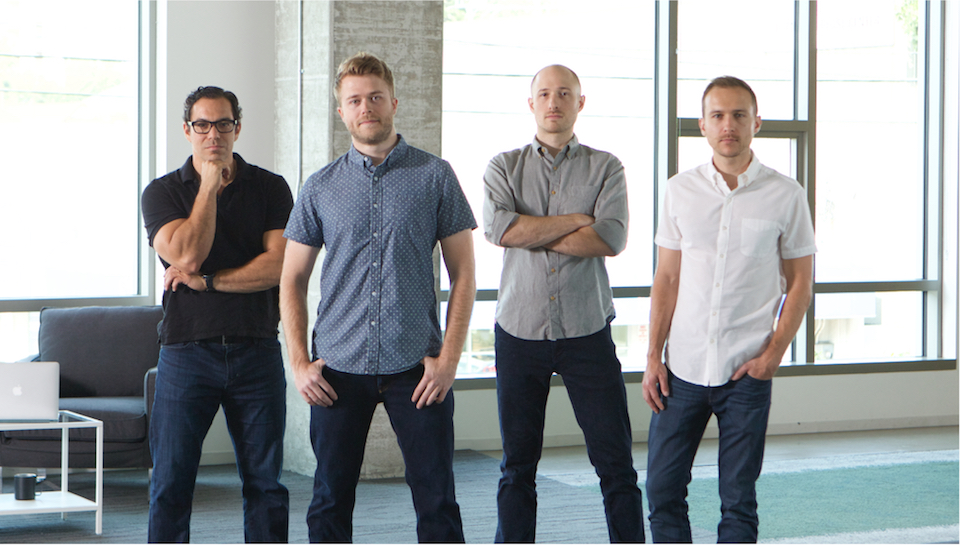 Class of: 2011
Funding: $125 million
Where are they now?: Outreach's customer engagement platform streamlines communication between sales teams and prospects, with tools to organize data, track statistics, collaborate and set up automated alerts. Originally founded out of sheer necessity when the founders needed a sales team of three to sell like a sales team of 20, the company has since become one of Seattle tech's latest startup success stories, with a client list that includes Adobe, Microsoft, DocuSign and Cloudera.
Class of: 2012
Funding: $37.7 million
Where are they now?: By combining behavioral and ad data with sales results and machine learning algorithms to surface all sorts of insights, Bizible's software untangles the complex B2B buying path so business can isolate the marketing strategies that lead to revenue — and those that don't. The Pioneer Square-based company was acquired by Silicon Valley marketing tech software firm Marketo last year, which is itself owned by Adobe, and boasts clients like Verizon, Dell, Cisco and Expedia.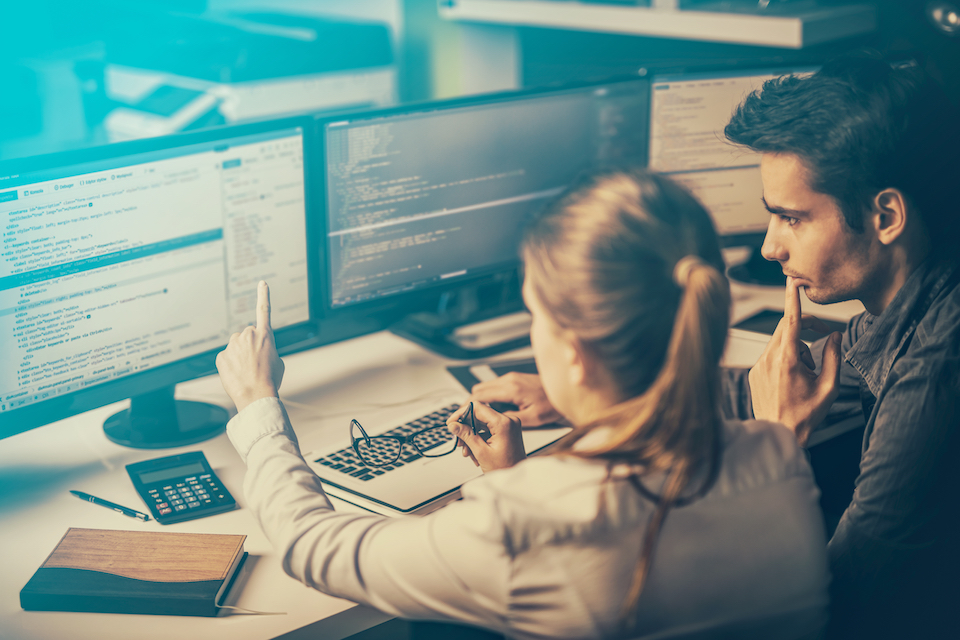 Class of: 2013
Funding: $10.1 million
Where are they now?: Shippable's platform helps software companies optimize and accelerate the process of shipping their products by borrowing concepts from manufacturing assembly lines, thereby paving the way for continuous delivery. The platform automates continuous improvement and DevOps activities, and connects them into streamlined workflows designed for toolchain collaboration. The company points to enterprises like Facebook, Google, Amazon and Netflix, which have built their own versions of the same software, as examples of the technique's success.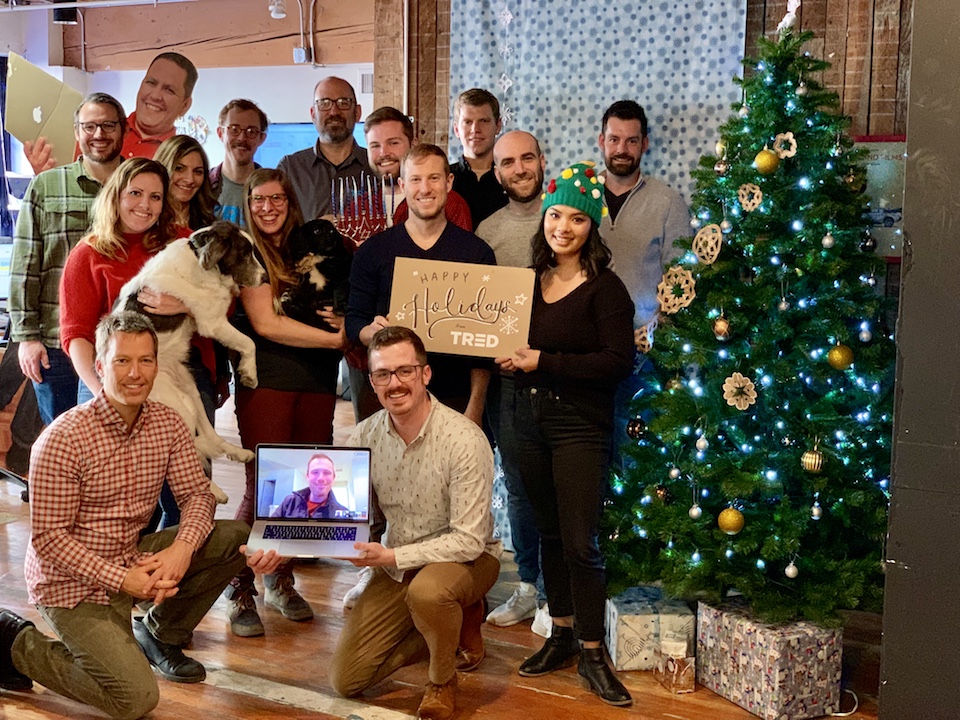 Class of: 2012
Funding: $2.8 million
Where are they now?: TRED is a one-stop portal for buying and selling used cars over the internet. The company helps sellers price their cars for their markets, advertises on over 20 online marketplaces, verifies potential buyers, handles paperwork (including those dreaded DMV visits), offers financing and facilitates online payments. TRED currently operates in five markets one the West Coast.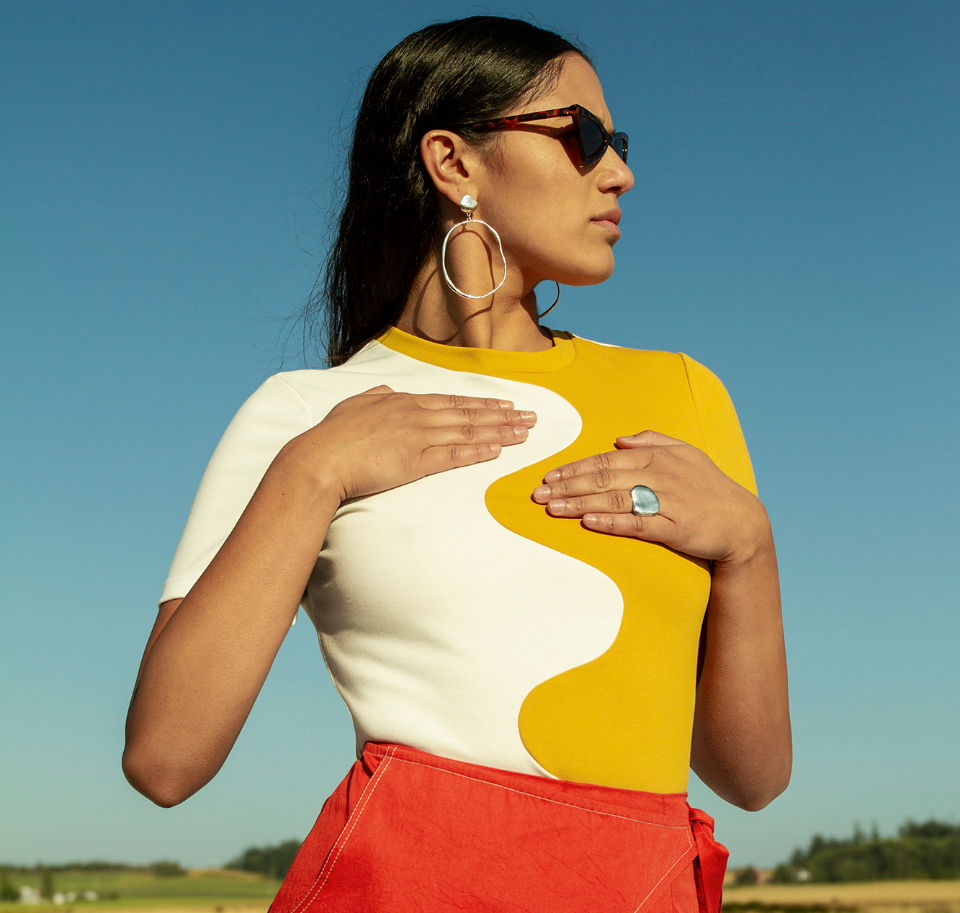 Class of: 2014
Funding: $3.4 million
Where are they now?: Independent designers and boutiques connect with fashion aficionados via Garmentory's e-commerce platform. The site allows shoppers to make offers on certain items, which boutiques and designers can accept, reject or counter-offer. There are also personalized feeds for individual shoppers, and all purchases go directly through the designer or boutique selling the item. The company — which was featured on Built In Seattle's 50 Startups to Watch in 2018 — works with more than 500 boutiques and over 3,000 designers.
Class of: 2014
Funding: $14 million
Where are they now?: LiveStories analyzes publicly available data from sources like the U.S. Census Bureau, Centers for Disease Control and Prevention and others, working with governments, school districts, health departments and businesses throughout the country to act on the insights they find within. The company has worked on reports about poverty rates and causes of death across demographics, and provides tools for organizations to upload their own data to create charts and graphs. Using LiveStories' platform, those organizations can also publish their findings.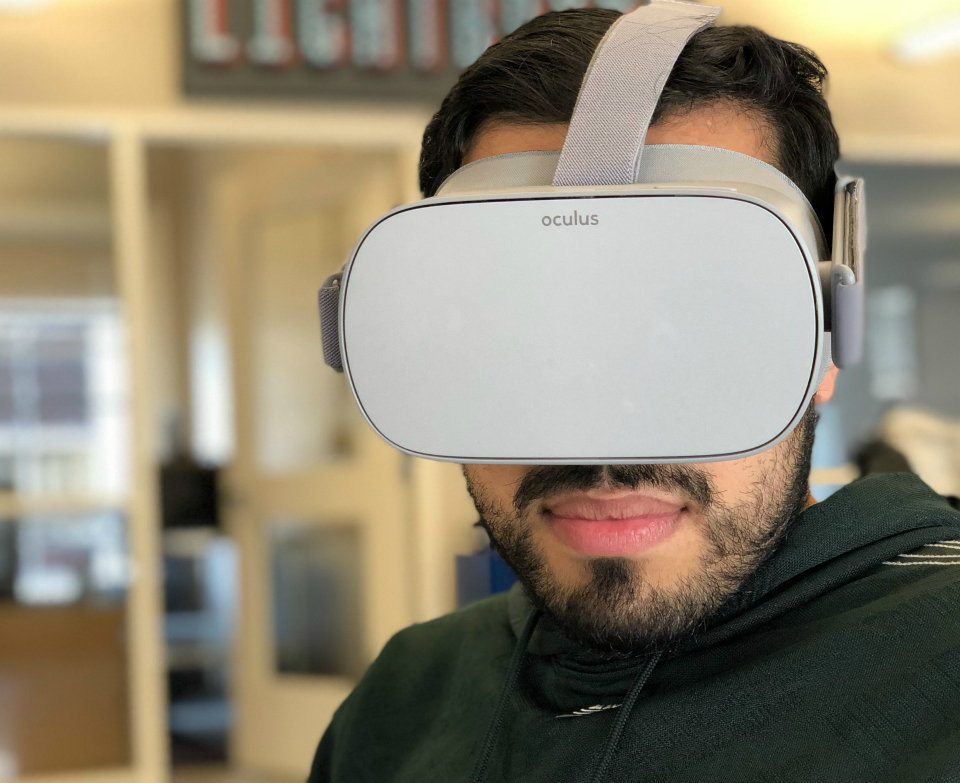 Class of: 2015
Funding: $118,000
Where are they now?: Lightboard is a design studio that aims to work as an extension of a client's in-house design team. The company mainly collaborates with marketing managers to produce websites, presentations, online ads, illustrations, case studies, e-books and one-sheeters for businesses throughout the United States. The company focuses on small jobs with quick turnarounds, having come into existence after co-founders Dave Foley and Brad Bouse noticed that larger design firms tend toward larger, long-term projects.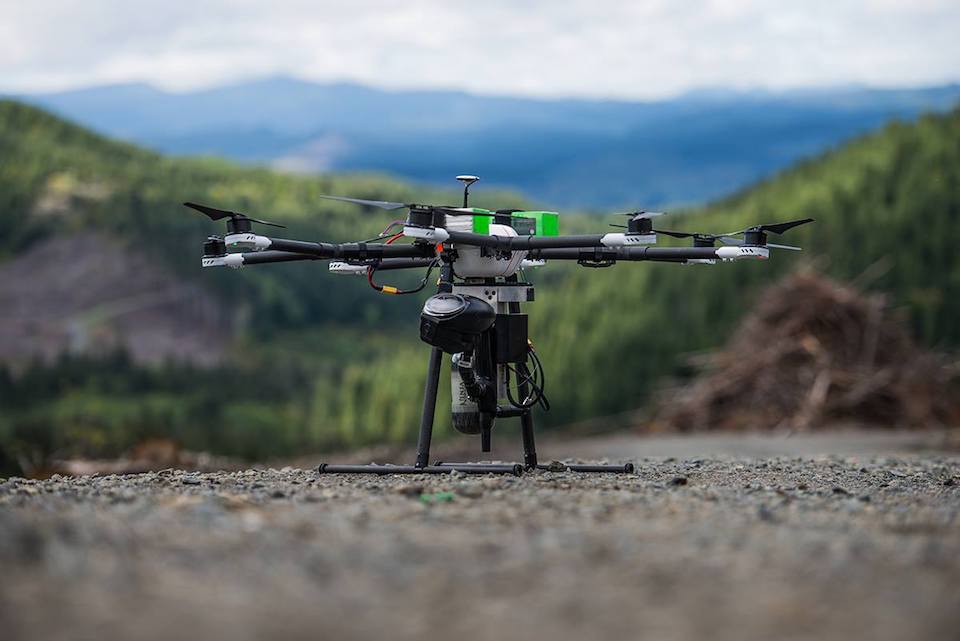 Class of: 2016
Funding: $4.8 million
Where are they now?: DroneSeed helps maintain the health of forests and pasture lands — or aids their recovery after a fire — with the deployment of drone swarms. The company's drones can be used to survey and monitor forest health, apply herbicides with precision to control invasive species and even plant tree seedlings, with far more speed and efficiency than ground-based operations. The company works with three of the five biggest timber companies in the United States, and focuses specifically on post-wildfire recovery.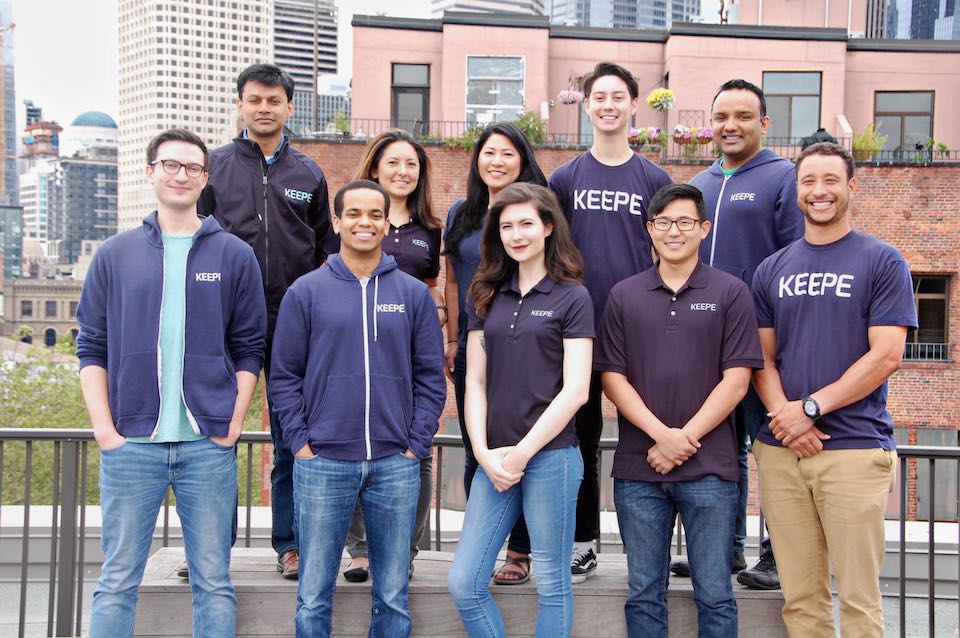 Class of: 2016
Funding: $1.5 million
Where are they now?: Keepe is an on-demand marketplace for property managers, coordinating a network of hundreds of contractors to ensure that requests can be fulfilled on the same day they come in. Tenants submit job requests through the company's online portal, and once a property manager has approved the job, Keepe springs into action. The company currently serves five West Coast markets, with plans to expand.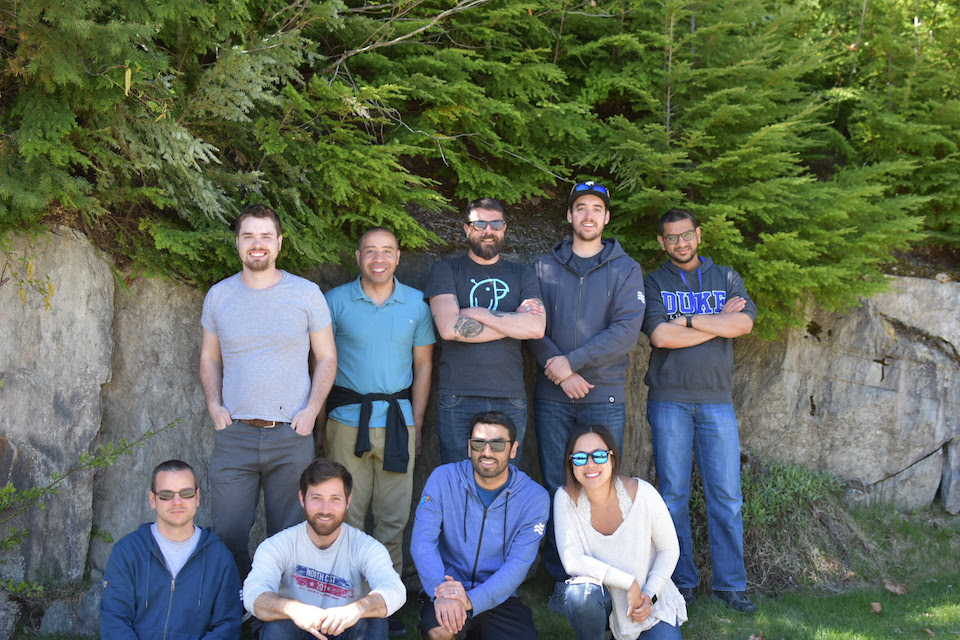 Class of: 2016
Funding: $1.3 million
Where are they now?: Polly brings employee satisfaction and other feedback onto platforms where teams already work. The company offers survey solutions to measure workflows throughout business operations, with integrations for Slack, Microsoft Teams and Google Hangouts. Polly offers applications for measuring experiences with a company's onboarding procedures, satisfaction with IT help desks and the success of Slack adoption, and users can also build automated custom surveys to collect feedback on any workflow within an organization.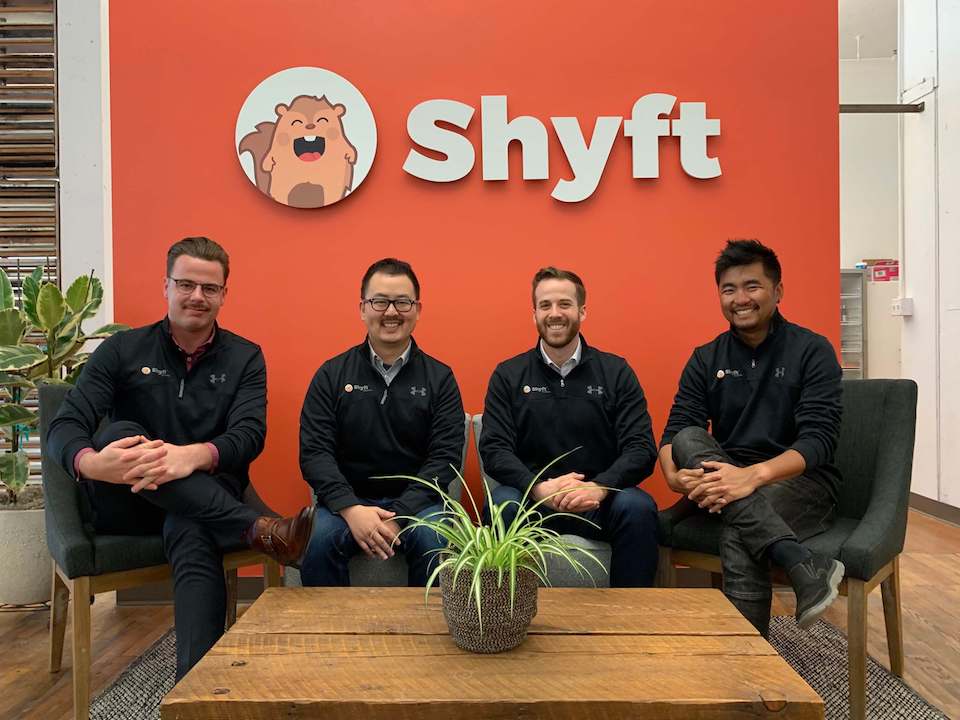 Class of: 2016
Funding: $8.1 million
Where are they now?: With a mobile app designed for scheduling and communication, Shyft helps wage workers swap shifts without giving their managers a headache. Managers can distribute work schedules and workers can swap, cover and message one another — all through the app. The company, which raised $6.5 million in November, works with brands like Old Navy, Banana Republic and Athleta, along with businesses in the air travel, food service, manufacturing and auto sales industries.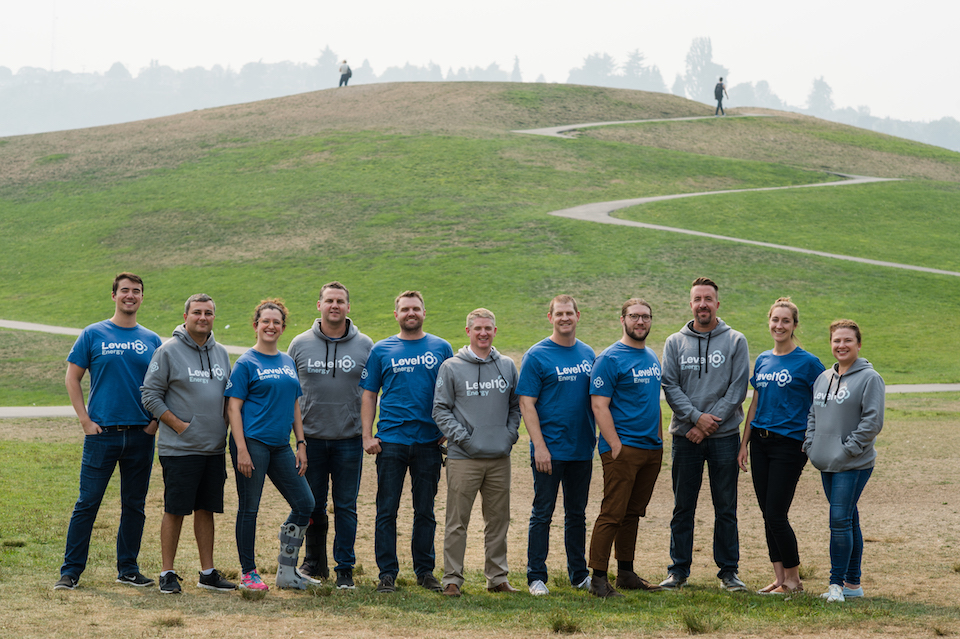 Class of: 2017
Funding: $7.8 million
Where are they now?: In a world where greenhouse gas emissions continue to rise despite increasingly urgent warnings about the damage we're inflicting on our future selves, you would hope that businesses large and small would be able to make an easy transition to renewable energy. Unfortunately, only large corporations have the resources to ensure that they are buying renewable energy, leaving small business in the cold. LevelTen Energy's software solutions provide an online marketplace for renewable energy where smaller businesses can buy to suit their power needs.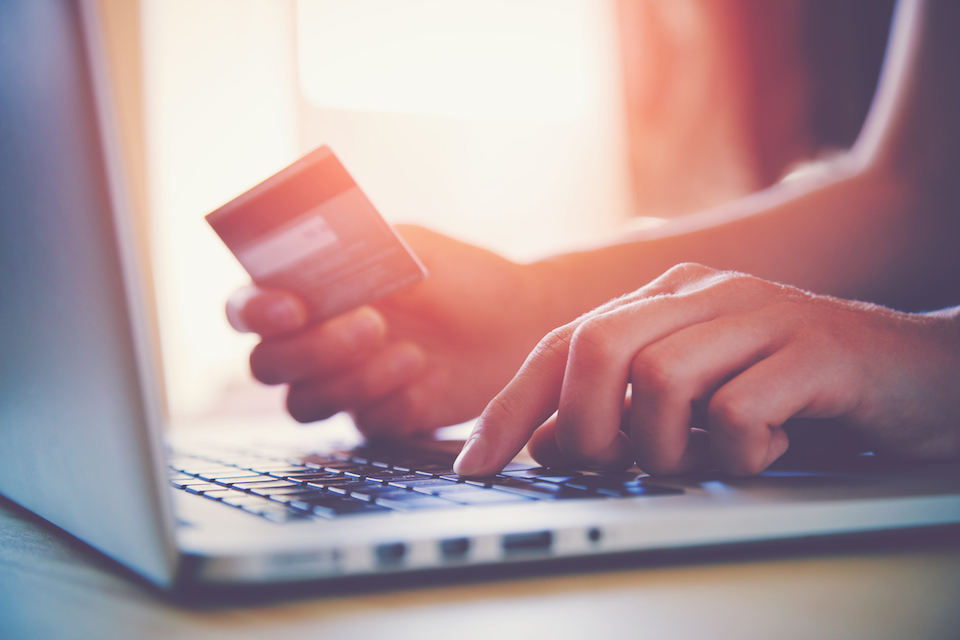 Class of: 2017
Funding: $100,000
Where are they now?: How often have you browsed e-commerce sites for an item on one device, only to look again or purchase the item on a second device? Swym wants to streamline online shopping adventures that span multiple sessions and devices with a cloud-based tool called Swym Relay. The tool integrates with e-commerce platforms to remind shoppers about items they've viewed or added to their carts in previous sessions — and on different devices.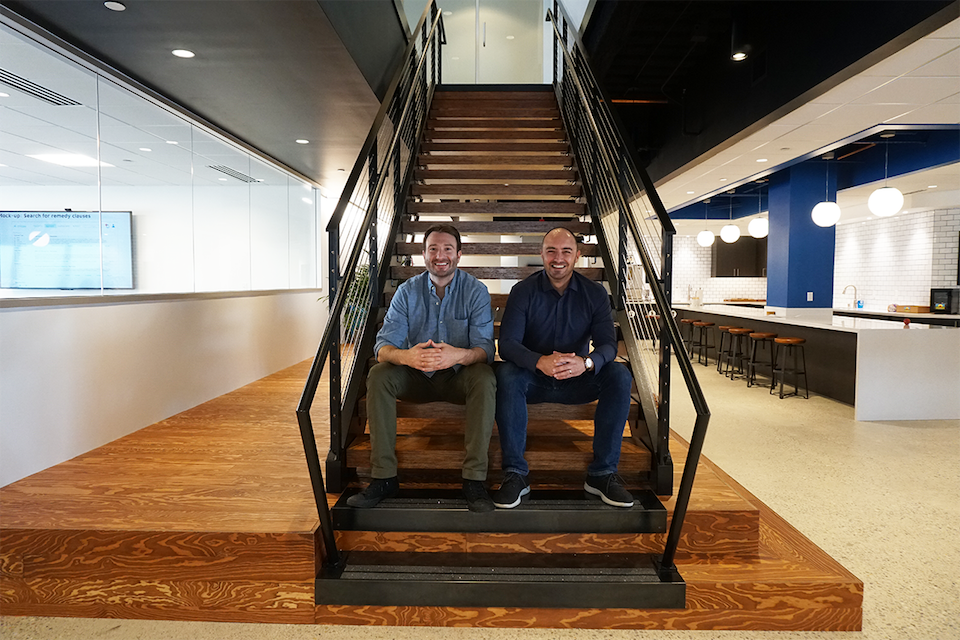 Class of: 2018
Funding: $1.9 million
Where are they now?: Downstream helps brands with their pay-per-click advertising campaigns on Amazon through access to an "exclusive Amazon search marketing API." And that's not the only advantage the company says it offers — users can also access historical data that spans beyond Amazon's 60-day cap. Founders Salim Hamed and Connor Folley previously worked on marketing and DevOps teams at Amazon.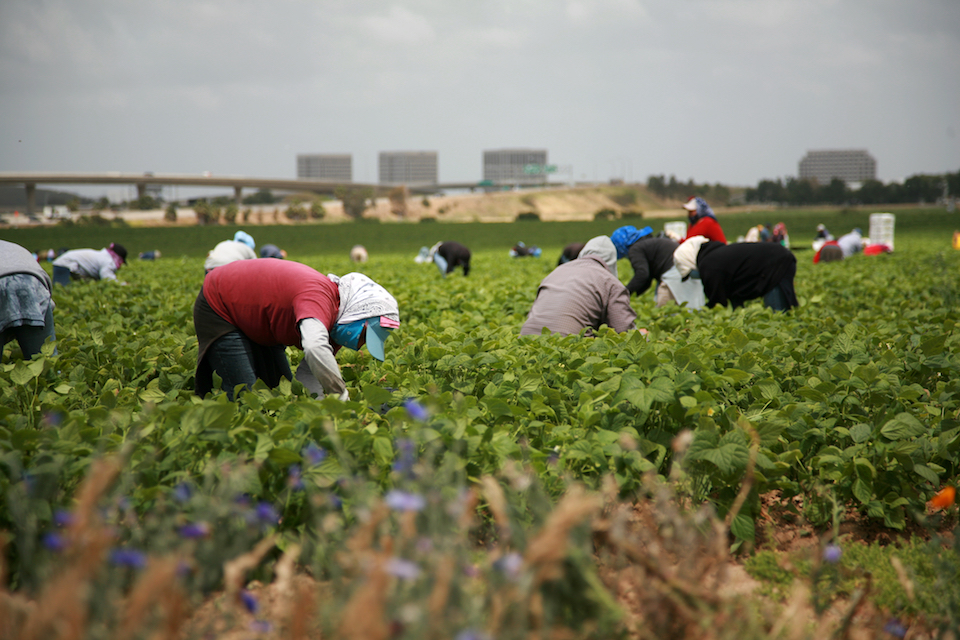 Class of: 2018
Funding: $2.4 million
Where are they now?: Every year around harvest time, farm managers pull out year-old lists of names and phone numbers and begin wrangling together a crew of reliable workers to help bring in the crops. Ganaz replaces that ad-hoc system with a mobile app connecting agricultural businesses with workers, facilitating communication with laborers who may not speak English as their first language. Employers can post jobs, communicate with past employees (even when they change phone numbers), conduct surveys and translate communications into different languages.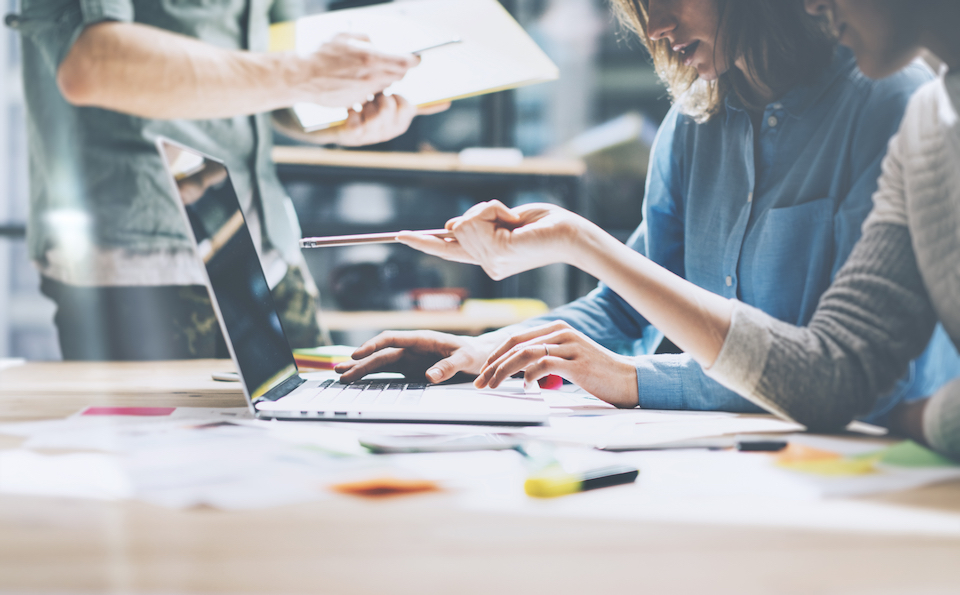 Class of: 2018
Funding: $2.1 million
Where are they now?: LegalPad smooths the road for businesses looking to import talent from overseas using the notoriously complicated H-1B visa for highly skilled professionals. Headquartered in the University District, the company offers a user-friendly software portal designed for both applicants submitting their documents and company lawyers reviewing them on the other end. LegalPad offers a flat-fee pricing structure, and claims to save businesses up to 60 percent on H-1B lottery applications.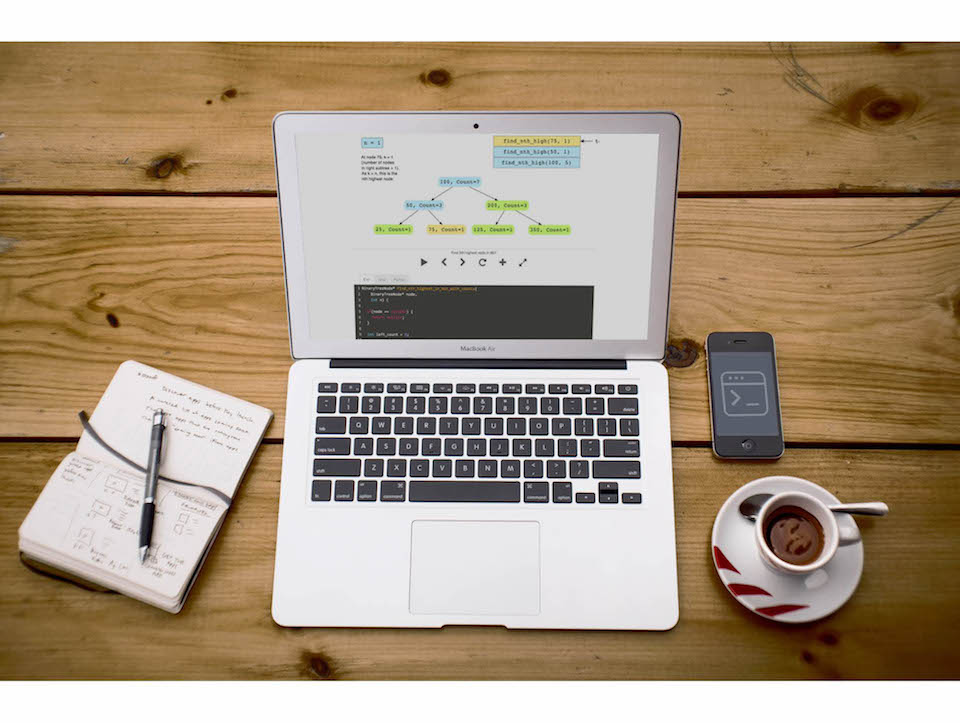 Class of: 2018
Funding: $2.6 million
Where are they now?: Educative's virtual courses help professionals and beginners alike level up their coding skills. Interactive learning tasks are embedded in every course on the platform, meaning users don't have to configure and switch to dev environments after watching a video tutorial. The courses also run entirely through a user's web browser, with no need for downloads or setup processes, and are created entirely by a community of experienced developers.