50 Tech Companies in Seattle to Know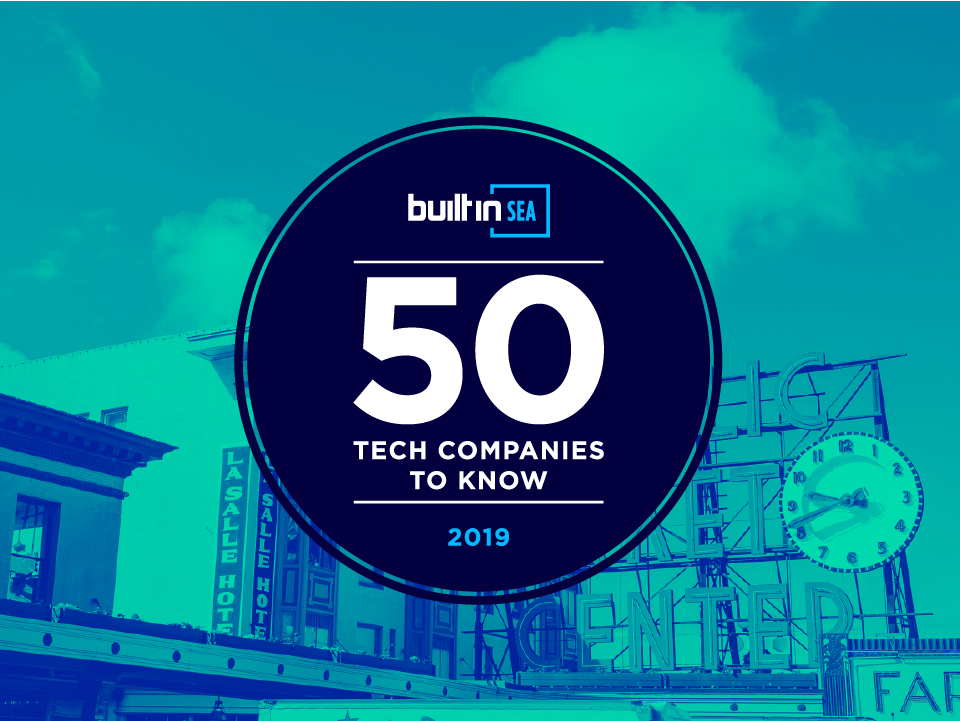 If your only knowledge of Seattle tech came from reading the national news, you'd be forgiven for thinking this was a two-horse kind of town. 
And yes, with employee counts and square footage to rival a small European kingdom, Amazon and Microsoft cannot be ignored. 
But while the world trains its eye on two of Puget Sound's most famous exports, a galaxy of growth-stage companies are developing cutting-edge technologies all over the city, transforming the worlds of cybersecurity, gaming, cannabis, business operations and the Internet of Things — among many, many other verticals. The scene here is characterized by smart people quietly working to solve incredibly difficult problems.
We selected this group of companies in celebration of the sky-high caliber of work being done in Seattle tech beyond juggernauts like Amazon and Microsoft, Zillow and Redfin, Tableau and Smartsheet. We've rounded up 50 Seattle tech companies with a headquarters in the region between five and 15 years old that we think are poised for greatness — this year, and for many years to come.
Top Tech Companies in Seattle You Should Know
OfferUp
Remitly
Auth0
Limeade
Zipwhip
Navigating Cancer
ExtraHop
Nintex
Icertis
Rover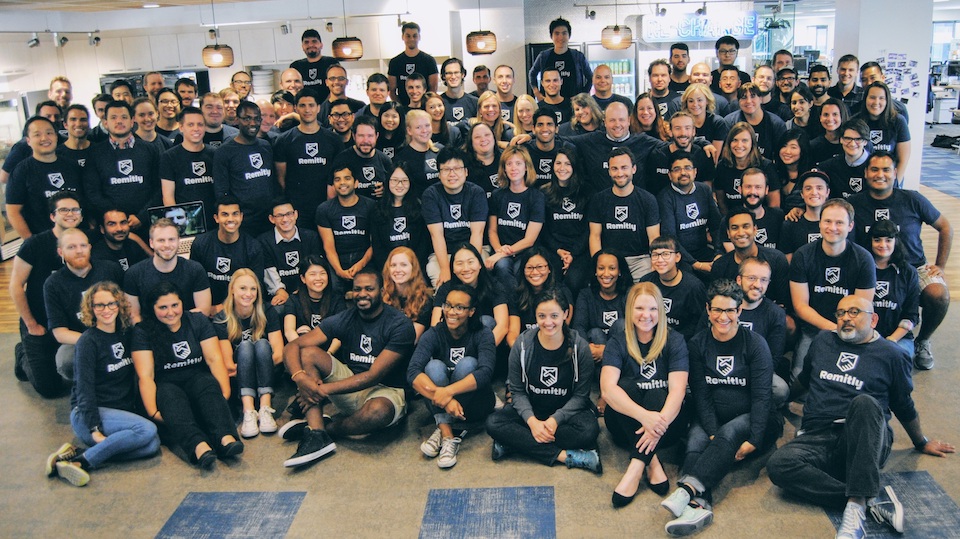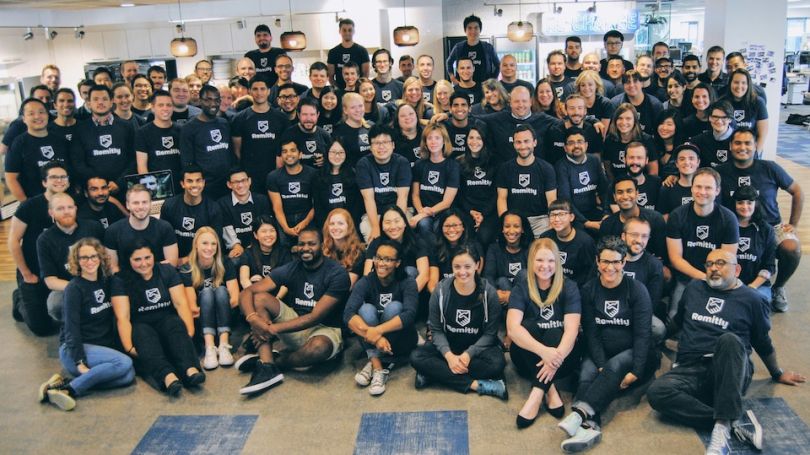 Immigrants sent $574 billion back to their countries of origin in 2016, but around eight percent of that total was siphoned away in fees from wiring services. Remitly's mobile app aims to make it easier — and cheaper — for expatriates to send money back to their families. Instead of taking a percentage off each transaction, Remitly takes a flat fee — or, in some cases,  eliminates them completely. "Our customers have made huge sacrifices to leave behind everything when they moved to another country to live and work," Co-founder and CEO Matt Oppenheimer told Built In Seattle in July.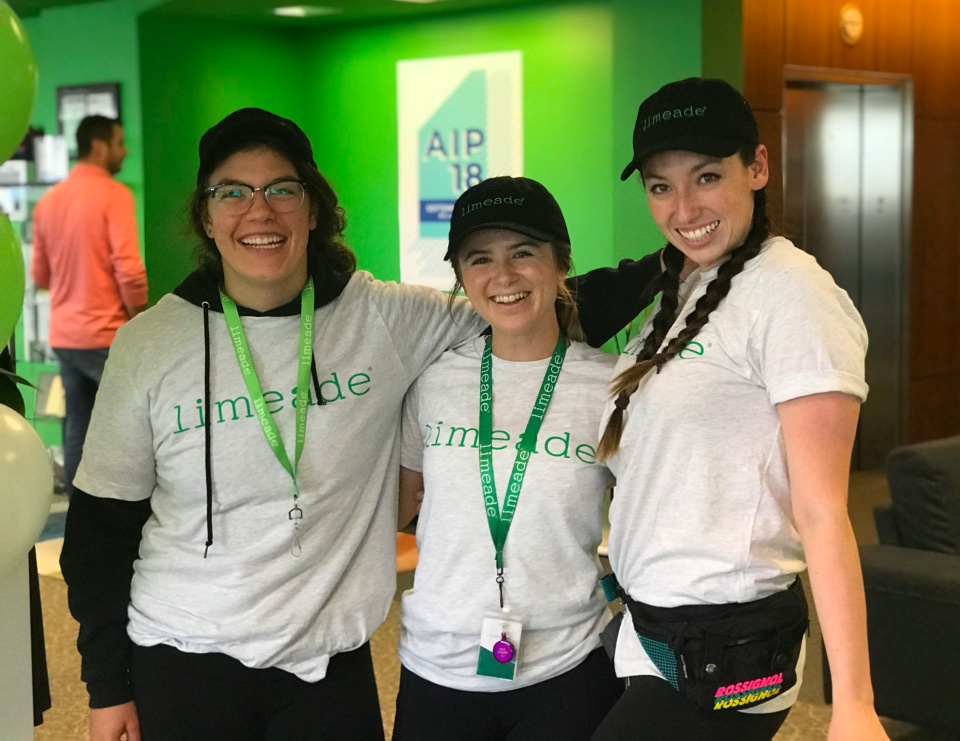 As industry after industry undergoes their own version of digital transformation, competition to attract and retain top technical talent has ratcheted to all-time highs. Limeade helps businesses build the kind of company culture that employees stick around for, offering a software platform packed with interactive learning, social activities and personalized challenges. The Bellevue company claims that businesses with high employee engagement are 78 percent more profitable and 40 percent more productive — so you could say the stakes are pretty high. As a senior product manager told us in November, "Employees who are deeply engaged at a company drive better business results, and this drives company growth."
Millions of gamers play DoubleDown Interactive's mobile casino games, including titles like "Player's Suite Blackjack," "Firehouse Hounds" and "Texas Tea." Founded in 2009, the company was sold by International Game Technology to Korean company DoubleU Games in 2017 for $825 million. Backed by an internationally renowned gaming company and chock-full of the enthusiasm of a nimble startup, DoubleDown Interactive is one of the fastest-growing gaming companies in the world.
Having started life as a consumer-facing gift card app, Tango Card's platform now helps businesses reward their employees with gift cards, prepaid cards and donations to nonprofit organizations. Founded in 2009, the company ranked on this year's Inc. 1000, growing revenue by more than 500 percent in the last three years. On a more serious note, our sources tell us that Tango Card's West Seattle office is prone to sudden outbreaks of Nerf warfare — and new hires are not spared.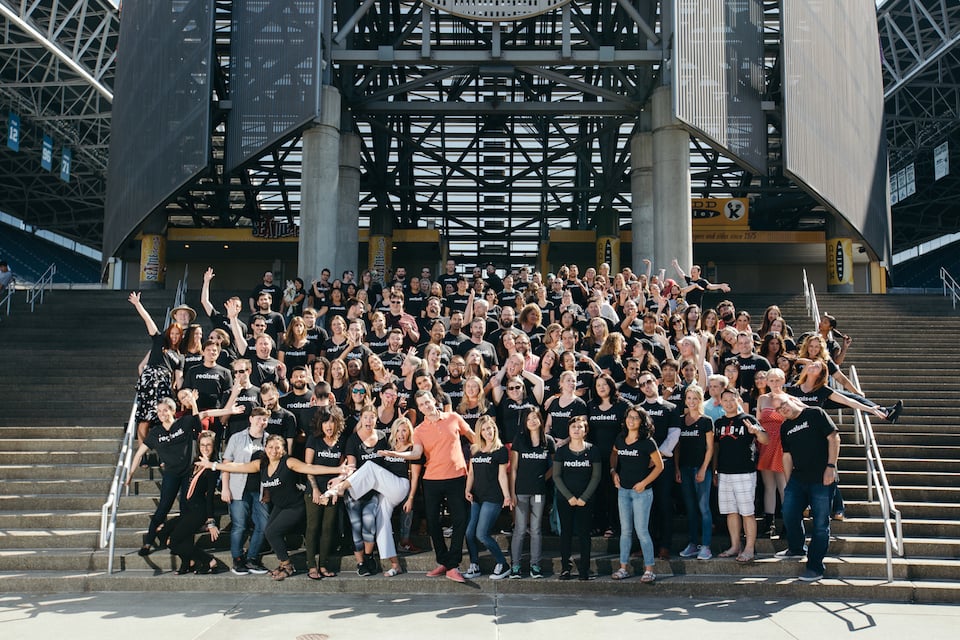 RealSelf is a community hub and learning resource for people who are considering cosmetic surgery and treatments. Users can compare notes, review treatment providers and connect with physicians specializing in a wide range of procedures. Headquartered in Pioneer Square, RealSelf is one of Puget Sound's leading consumer tech companies. Almost 13 years since its founding, the company continues to grow its engineering, product and design teams, among others. "RealSelf is proud to be building a passionate and diverse team, who we empower to take ownership of their own development, performance and overall opportunities," the company told Built In Seattle back in August.
Most security systems look to external events for evidence of nefarious activity within their systems, like a piece of ransomware connecting with a cryptocurrency server. By contrast, ExtraHop gives IT teams an edge by detecting attackers inside their systems, offering a real-time window on networks and boasting machine learning that detects anomalies as they occur. Headquartered in downtown Seattle, the company raised over $60 million between 2007 and 2014, and last year announced a partnership with Cisco's Tetration service.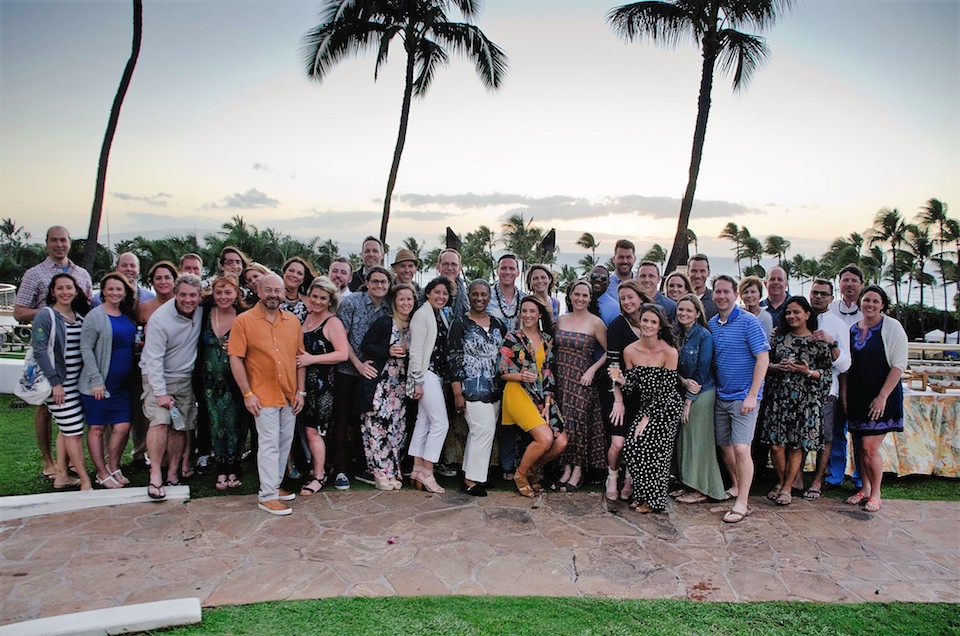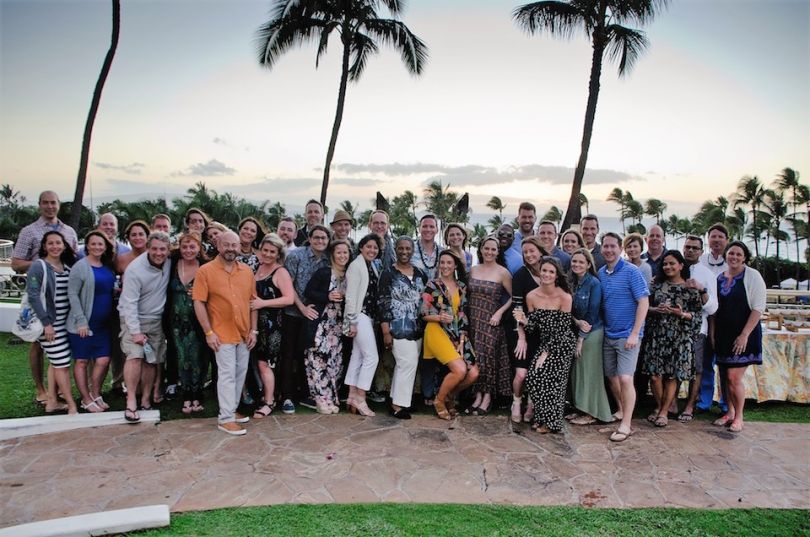 DreamBox Learning dreams of improving schoolchildren's math scores. Through machine learning algorithms, the company's platform analyzes some 48,000 data points per student, helping to tailor its teaching methods based on strengths, weaknesses and individual approaches to problem-solving. After raising a cool $130 million in July, the company has spent the past six months working on a variety of new initiatives. "In addition to some challenging scalability and data projects, we are actively building out new fractions and geometry lessons," Chief Technology Officer Todd Howson told Built In Seattle last month.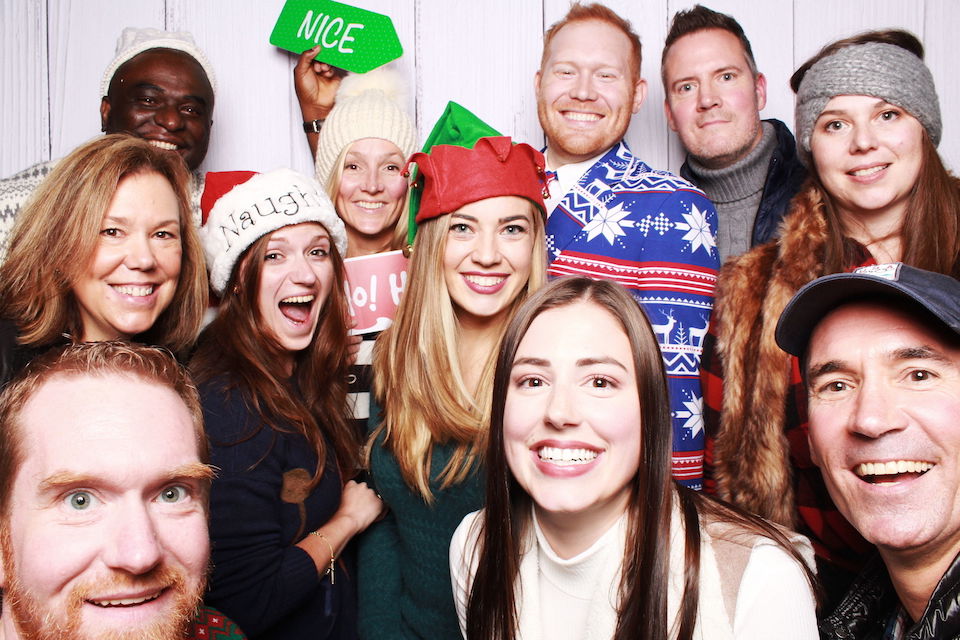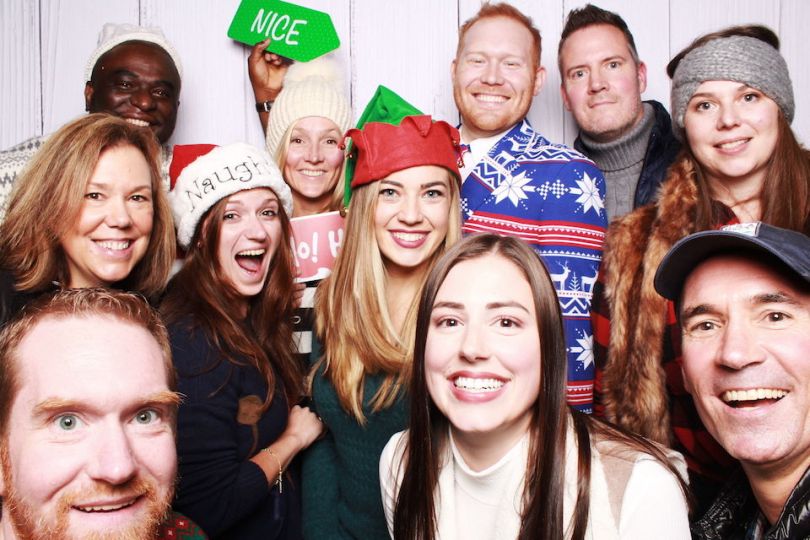 Process automation is all about simple, intuitive user interfaces belying incredibly complex code on the back end. Nintex is one of Puget Sound's preeminent contributors in the field, replacing lines of code with mouse clicks that allow non-coders to visualize, manage and automate business processes. "They've got some great architecture in the back end that does the really technical part of the job without the user having to do any actual coding," Nintex's new Chief Marketing and Strategy Officer Dustin Grosse told Built In Seattle when we covered his appointment in August. "That means that any worker can use this platform to automate things that, in the past, would have required special coding skills."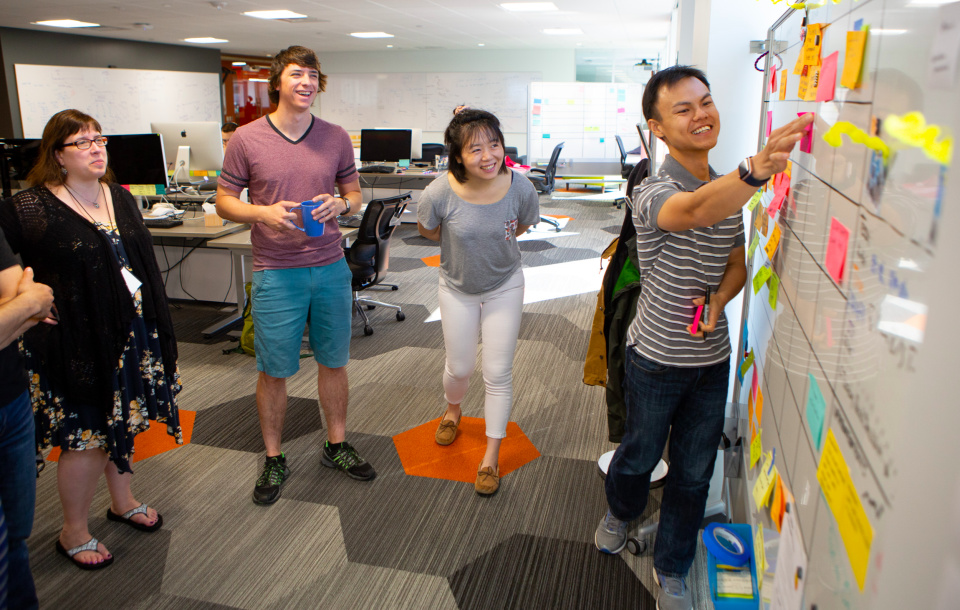 In the information age, the only limit to the power of data is how much of it a company can actually collect. However, companies limited to on-premise data servers risk reaching that ceiling pretty quickly. Enter Qumulo, whose file storage system is designed to help companies break free from the constraints of on-premise servers and scale their data pipelines. Founded in Seattle in 2012, the company's storage system uses a combination of on-premise and cloud-based facilities that can scale to hold billions of data files. Qumulo made headlines this summer after raising $93 million in a June Series D funding, which it will use to accelerate the adoption of its storage technology.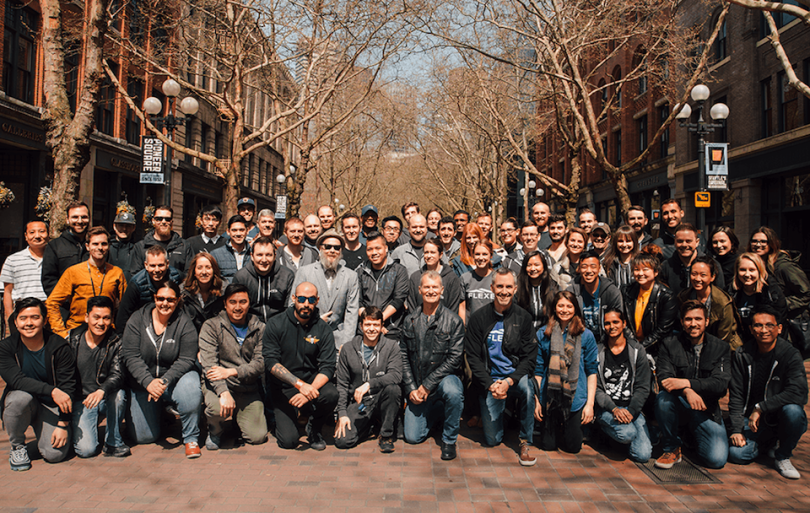 If your business needs data warehousing services, there are numerous Seattle area companies that have you covered. But what if you need, you know, a physical warehouse, to keep physical objects? Enter Flexe, which bills itself as the "Airbnb for logistics," allowing businesses to rent on-demand warehousing space from one another — and also offering e-commerce fulfillment and retail distribution services. The company's solutions scale as a business grows, with a network that currently includes more than 1,000 warehouse facilities throughout North America.
OfferUp's online marketplace seeks to provide second-hand buyers and sellers with a more user-friendly platform to browse and facilitate exchanges than incumbents like Craigslist. The Bellevue unicorn has had another big year, raising $39 million and expanding its leadership team. In August, OfferUp announced it was hiring for at least 50 positions — and the company is still growing fast. "We're growing rapidly because of how we weave our core values… and operating principles together to help guide everything we do," CEO Nick Huzar told Built In Seattle last month. "That means our employees move fast, work as a team and love to dive deep on diverse projects, because everyone is moving the needle."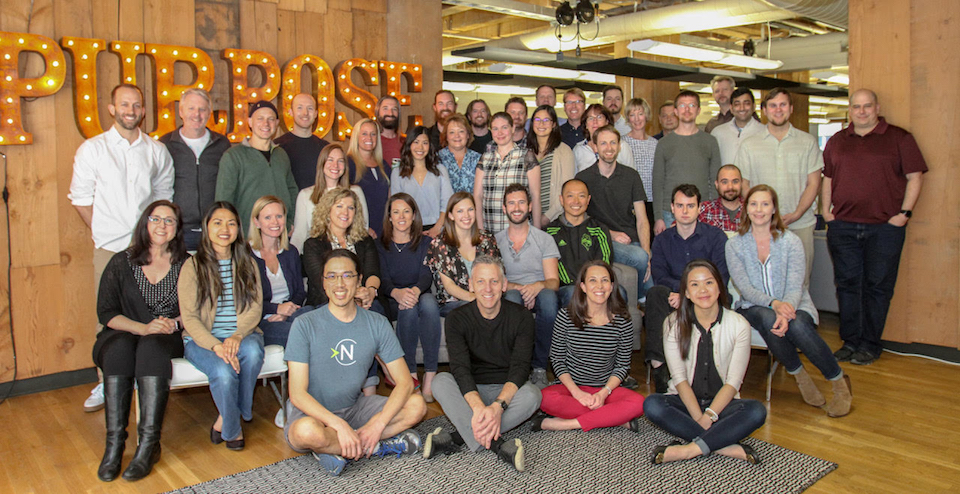 Navigating Cancer seeks to ensure that bureaucracy doesn't hamper an oncology patient's fight against the disease. Their platform helps doctors track treatments and engage with patients remotely, providing care beyond office hours and appointments. The app connects patients and caregivers with support groups, private family messaging services, medical histories, appointment calendars and personalized education programs. Meanwhile, physicians can see real-time, patient-reported results and work toward participation in post-treatment plans.
Avvo provides an extensive database of legal professionals and their areas of speciality, covering 97 percent of lawyers in the United States. Users post reviews of their experiences with attorneys, who can receive endorsements from fellow lawyers as well. The platform also hosts a searchable database of over 12.8 million legal questions, which users submit and experienced lawyers answer — typically within hours. In January 2018, the Seattle company was acquired by Internet Brands, a holding company which owns WebMD, eDoctors and CarsDirect Connect, among others.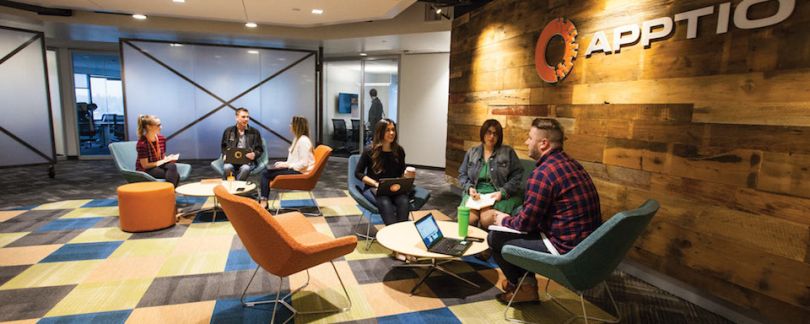 Apptio helps its clients optimize investments and manage their spending on IT, thanks to a suite of cloud-based applications. The Bellevue company boasts client like Starbucks, the State of Washington and Nike. Apptio raised over $200 million before going public in 2016 — and last month went private all over again, when Vista Equity Partners purchased all of Apptio's available shares at a total of around $1.94 billion. "Vista's investment and deep expertise in growing world-class SaaS businesses, and the flexibility we will have as a private company, will help us accelerate our growth while helping us maintain our commitment to creating wildly successful customers," CEO and co-founder Sunny Gupta said at the time.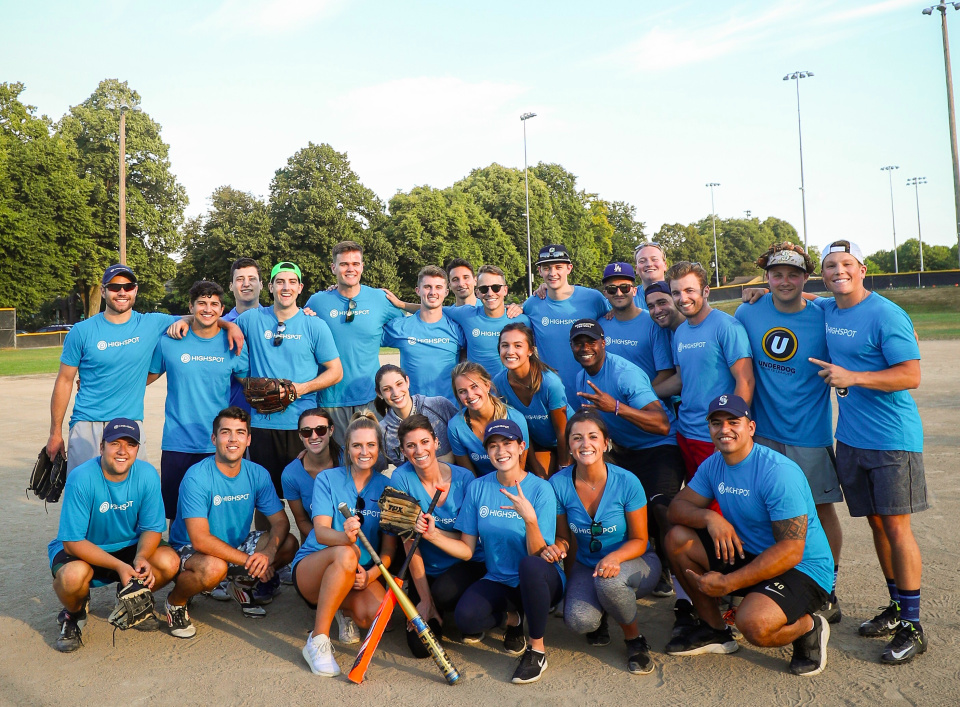 Founded in 2012, Highspot helps sales teams source and present pitch decks, one-pagers, brochures and any other relevant content when and where they need it. Users can then see how prospects interact with that content and use the platform's guided experiences to walk through sales communication, training and meeting preparation. Co-founder and Vice President of Customer Services Oliver Sharp told Built In Seattle the idea spawned from frustrations he'd experienced at other companies. "Despite the marketing team producing over 10,000 pieces of content every year, the sales team was not able to locate or use the right content when they needed it," he said. Highspot announced a $35 million Series C in September, along with plans to expand into Europe and the Asia-Pacific region.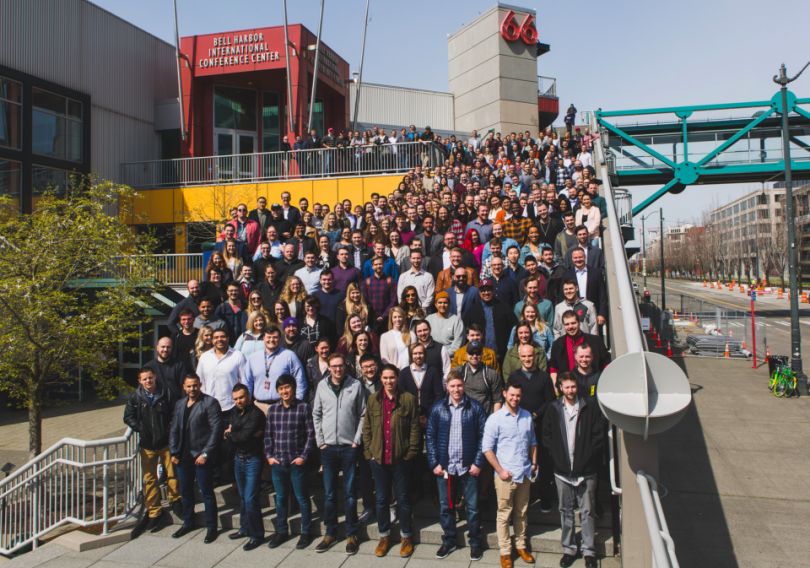 After starting Pushpay in 2011 and going public on the New Zealand Stock Exchange in 2014, Chris Heaslip and Eliot Crowther packed up and moved from Auckland to Redmond. Since then, they have grown their app into a mobile giving and engagement platform, helping more than 7,000 different churches grow, engage their communities and manage revenue. Originally designed to facilitate donations to Heaslip and Crowther's church, the company now employs more than 350 people in its Redmond and Auckland offices, where a balanced culture of collaboration and friendly competition fuels the sales team. As member of that sales team told us last month: "We are constantly fostering an environment where people steal best practices from one another."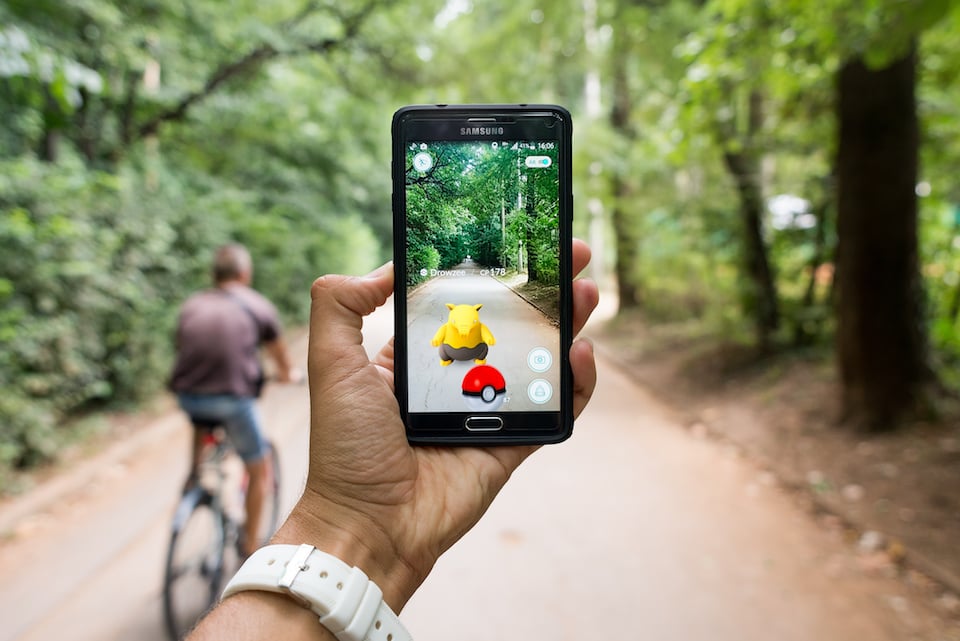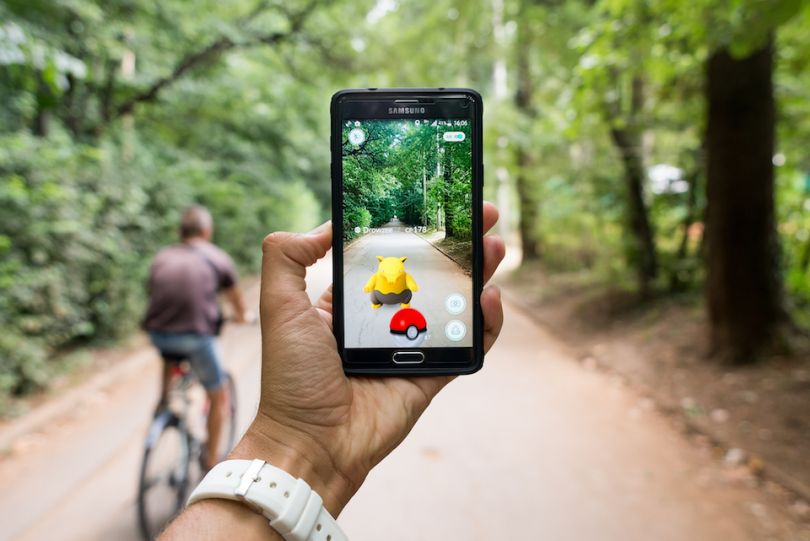 You might not have heard of Niantic, but you've almost certainly heard of Pokemon Go — or at least spotted a commuter or two frantically flicking pokeballs at a Bulbasaur on the bus. Augmented reality is Niantic's bread and butter, which is why Nintendo tapped the company to collaborate on one of the decade's most beloved games. Niantic's founding team first assembled in the Bay Area back in 2001 to build a game called Keyhole, where players zoomed around three-dimensional world maps. Keyhole was ultimately acquired by Google in 2004, and we now know the platform as Google Earth. The Keyhole team went on to form Niantic inside Google in 2010, and then spun it out in 2015. Today, Niantic's Puget Sound offices are located in Bellevue.
Headquartered in Bellevue, EagleView Technologies employs around 600 people nationally and boasts a 120-strong fleet of aircraft, which it uses to take high-resolution photographs of properties from above. Since 2008, the company has amassed a database of property imagery, which it feeds through machine learning algorithms to glean all sorts of useful information. Where insurance companies would once perform a subjective analysis of, say, how a roof's condition has changed over time, EagleView Technologies' algorithms now allow for a more scientific approach. The technology can also scope out property damage after natural disasters, determine how many solar panels have been added to a locality over time and help governments enhance their planning processes.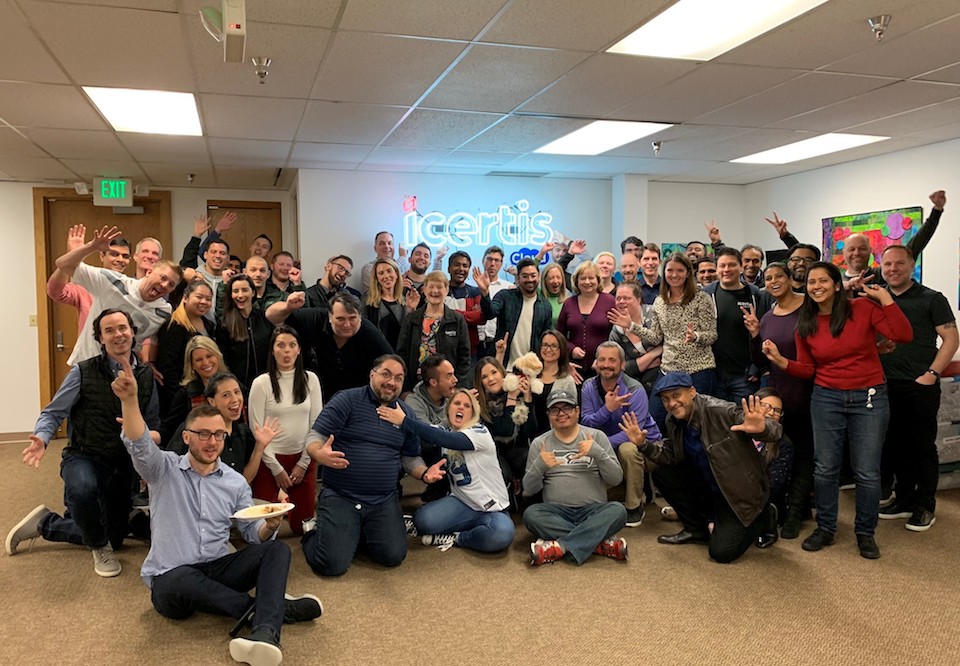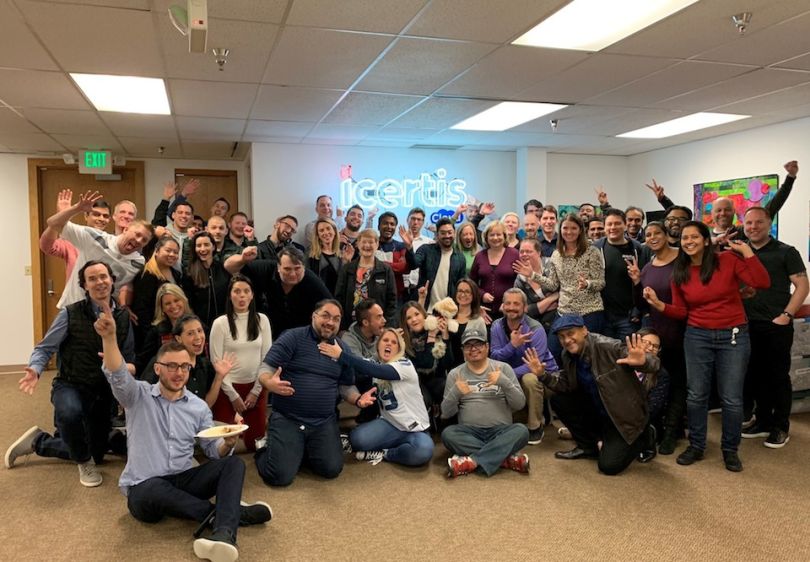 By automating the process of monitoring contracts for compliance and risk — and thereby speeding up workflows — Icertis is an enterprise's best friend. Built on Microsoft Azure, the platform shepherds contracts through their full life cycles with automatic templates and clauses, collaboration capabilities, configurable workflows for approval and execution, event monitoring — and automatic assessment of the lot for full compliance. Icertis raised $50 million in February, bringing its funding total to $96 million.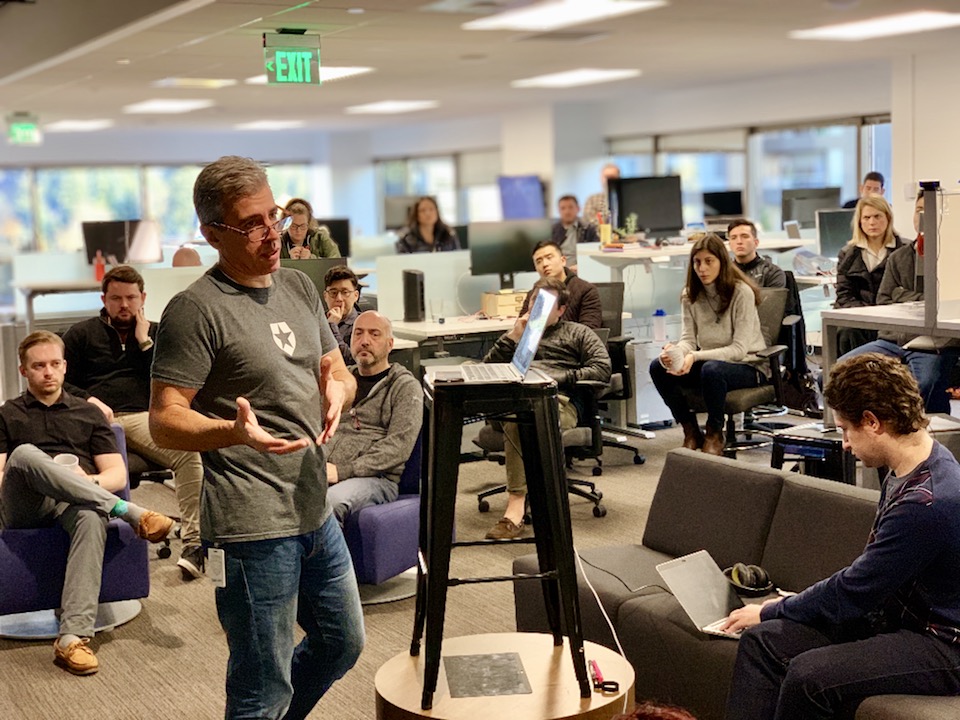 Auth0's Identity-as-a-Service solutions offer frictionless authentication and security for more than 50 million logins every single day. Users can skip the tedious process of setting up logins, devices, enterprise integration, API security and user management, and simply choose the SDKs, APIs and identity providers they need. Auth0 takes care of the rest. The company's teams are distributed around the world, and we recently heard more about how the company sets up new hires up for success.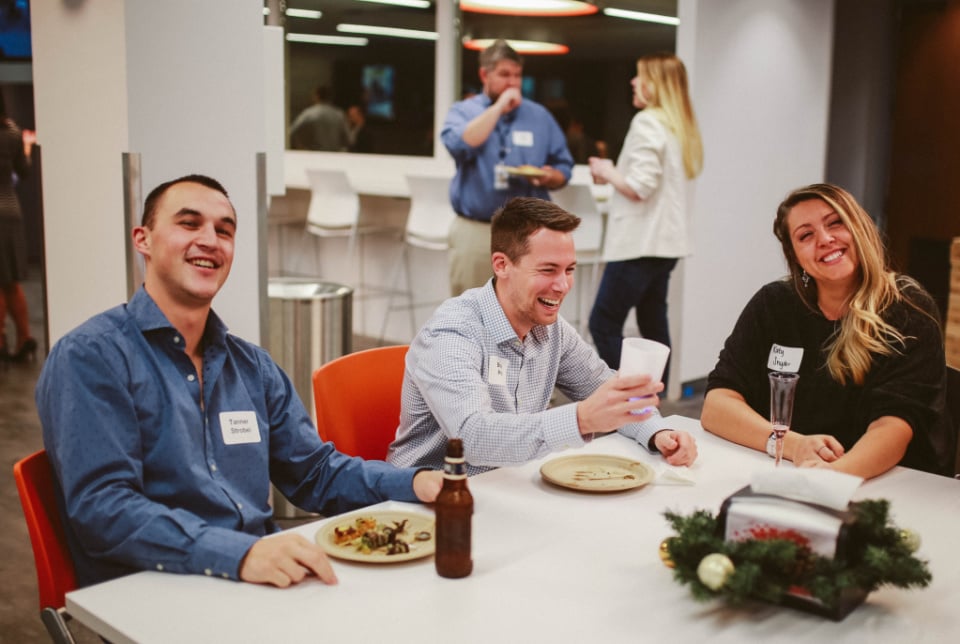 BitTitan optimizes and automates workflows for IT services providers, system integrators, managed services providers and value-added resellers. Dubbed MSPComplete, their SaaS platform is built on a decade's worth of data and feedback accumulated since its first software offering, a cloud adoption tool called MigrationWiz, which went to market back in 2009. Users create templates for individual deployment and service actions, then apply those templates to customers individually or in groups — without writing a single line of code. Founded in 2006, the company has its headquarters in Bellevue and a second office in Singapore.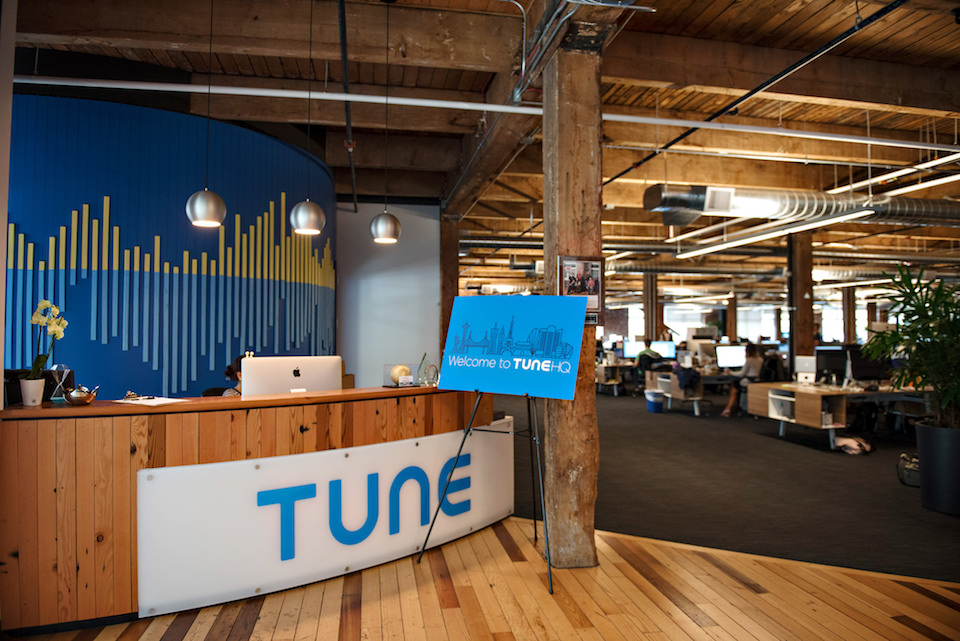 With its mobile marketing platform, TUNE helps businesses scale mobile advertising efforts, reach users across multiple channels and devices, and prevent data breaches and fraud. The company works with businesses from a diverse range of industries, including Groupon, Baidu and Shopify. TUNE was founded in 2009 by twin brothers Lucas and Lee Brown, who developed a marketing management and relationship scaling software platform called HasOffers. The team then moved on to a user-acquisition and retention product called Attribution Analytics. Today, the company is headquartered in Belltown and has raised more than $35 million.

DomainTools informs risk assessments, guides fraud investigations, traces criminal activity back to its infrastructure of origin and helps companies profile their cyber attackers. How? The Belltown company connects IPs and domains with a massive network of active domains throughout the internet. The platform is designed for security analysts, incident response teams, cyber forensic and fraud investigators and, most Clint Eastwood of all, hunt teams. The company has bootstrapped since it was founded in 2004, and works with both governments and businesses in the tech, finance, healthcare and energy industries.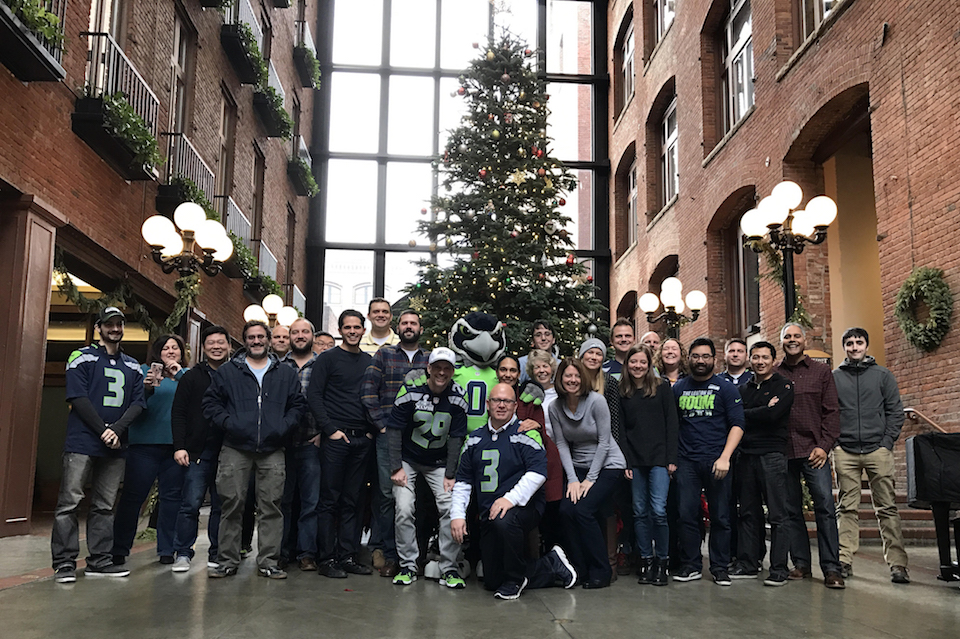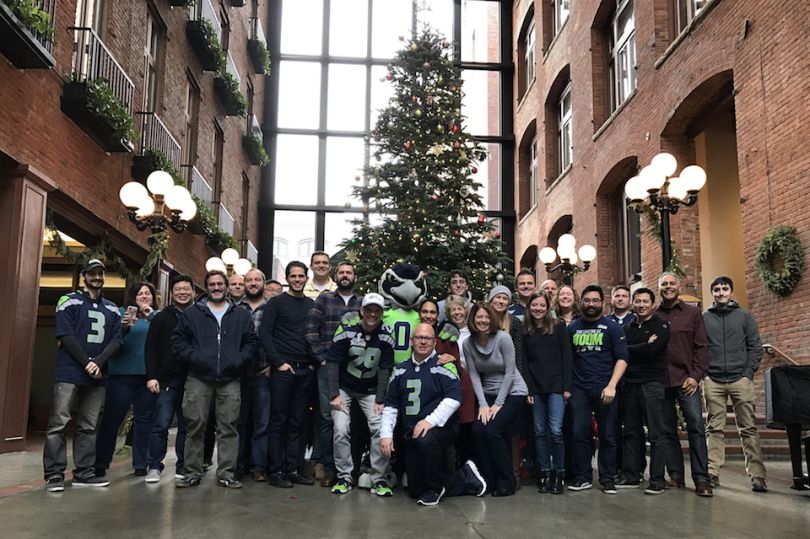 In a world of strange startup names, even we were surprised to learn that "Yapta" is actually an acronym: "Your Amazing Personal Travel Assistant." Yapta's technology monitors the web for airfare and hotel room prices after users have already booked their travel, and then sends a notification if the price drops below the amount paid. The company also sends instructions on how to call an airline or hotel and re-book at the lower price. Yapta says it has saved business travelers some $550 million since its founding in 2007. And Yapta is still growing like crazy, ranking just outside the Inc. 500 this year.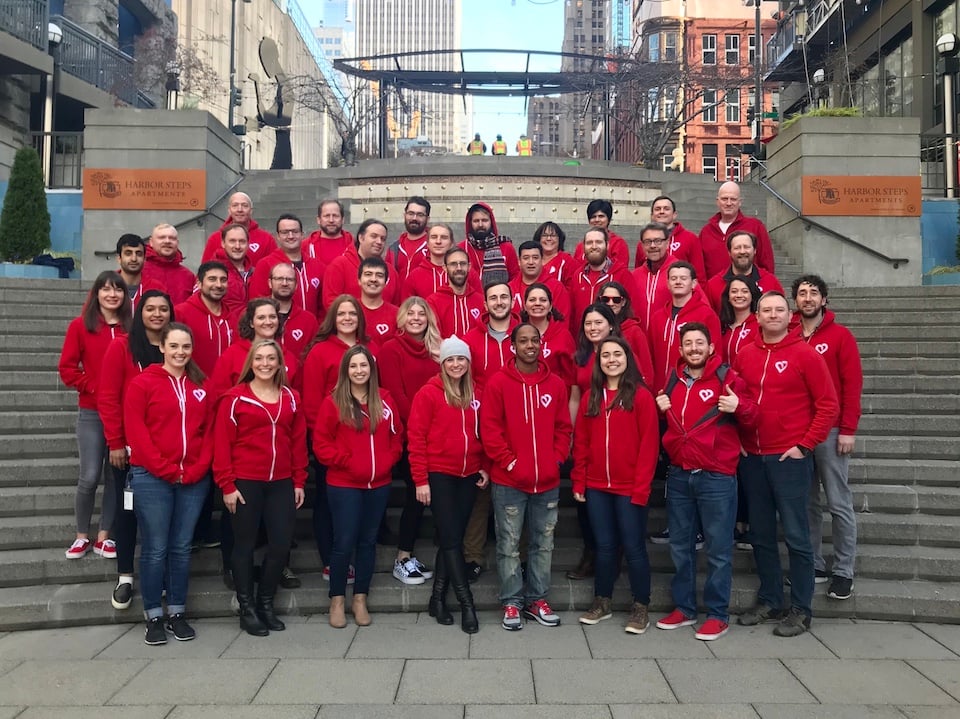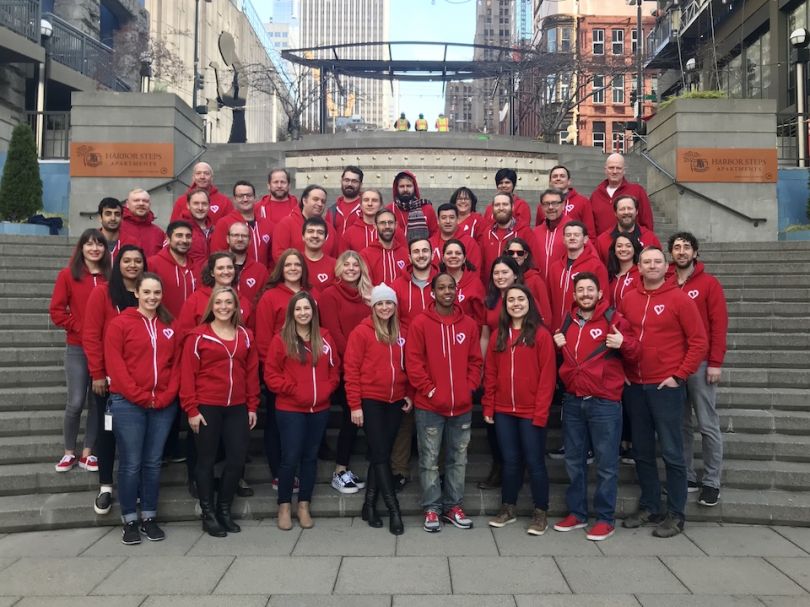 All businesses want feedback on their products and services, but soliciting that information is a balancing act. Aggressively asking customers to fill out surveys at every turn risks pushing them away; wait for customers to reach out, and you may never hear from them at all. Apptentive integrates directly with apps to gather data from chat box conversations, notes, ratings and surveys. By subjecting that data to semantic analysis and machine learning, Apptentive can then identify trends and help businesses understand their customers. "We have a vision that demands 'a voice for every customer,'" Director of Engineering Melody Jones told Built In Seattle in October. "This same vision applies to how we value people and their voice within Apptentive as well."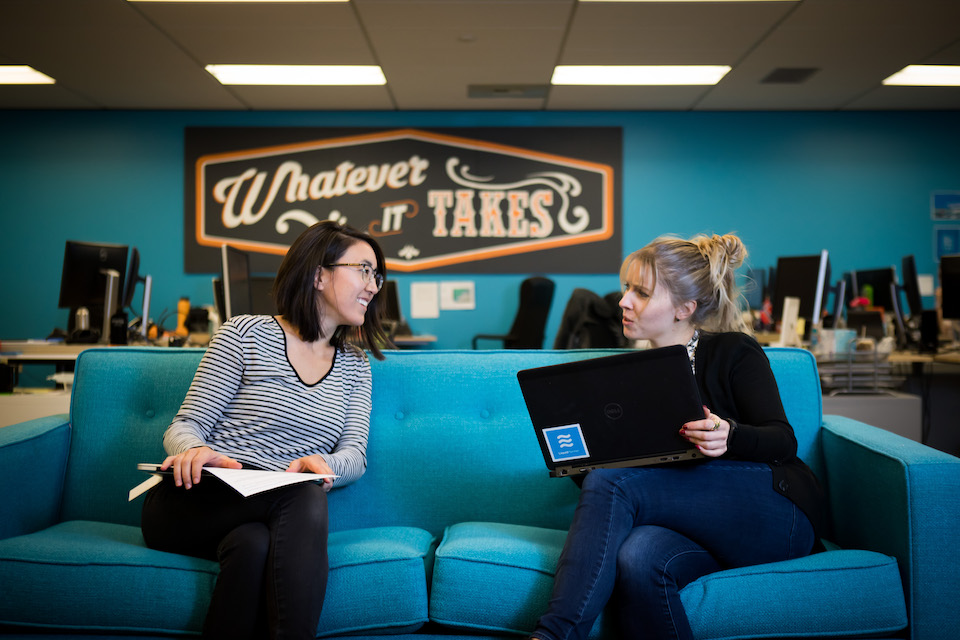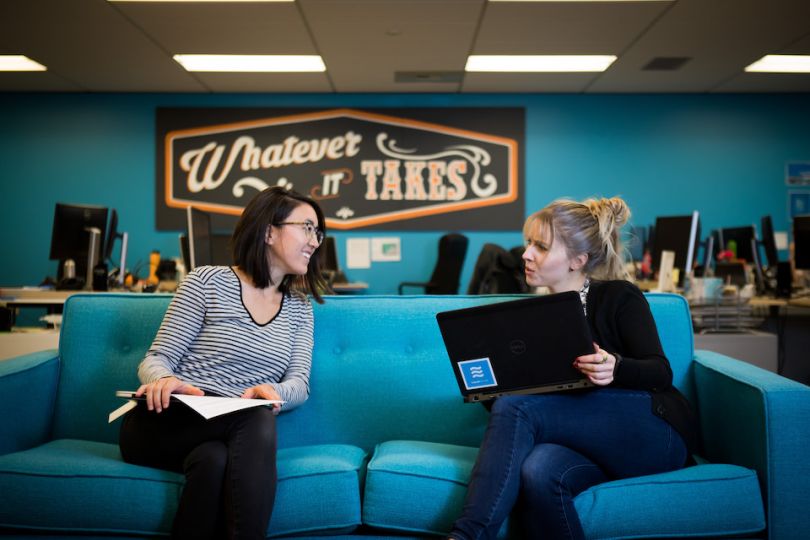 Try as we might, no project ever goes exactly according to plan. LiquidPlanner creates a project management tool to reflect that reality. Anytime a priority shifts, an issue arises or an estimated timeframe needs to be recalibrated, the company's planner adapts. The tool utilizes predictive schedules and cross-project visibility to help teams stay on task and see what's needed to complete projects on time. Founded in 2006, the Eastlake-based company has raised $17 million in funding to date.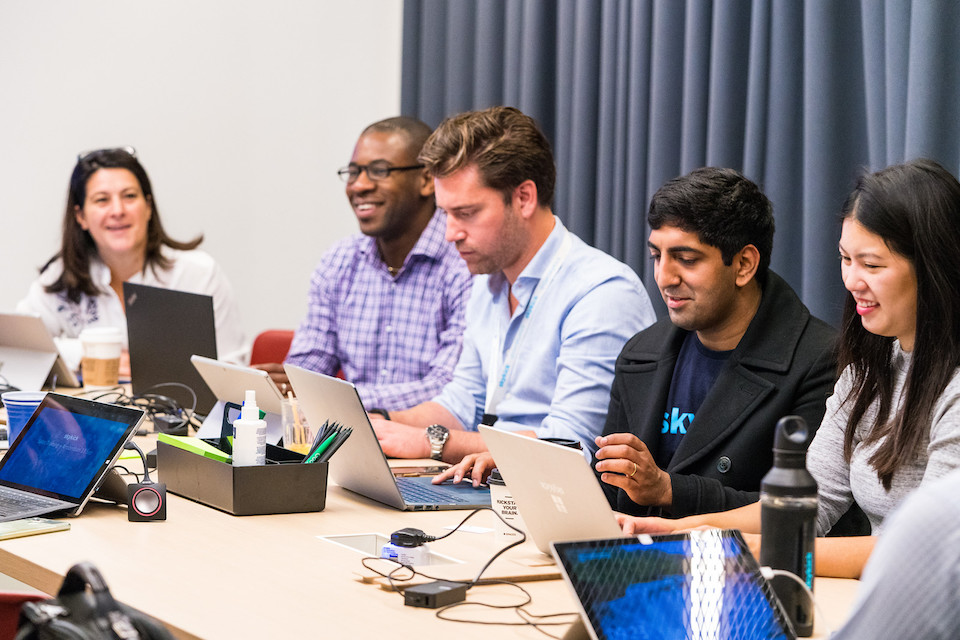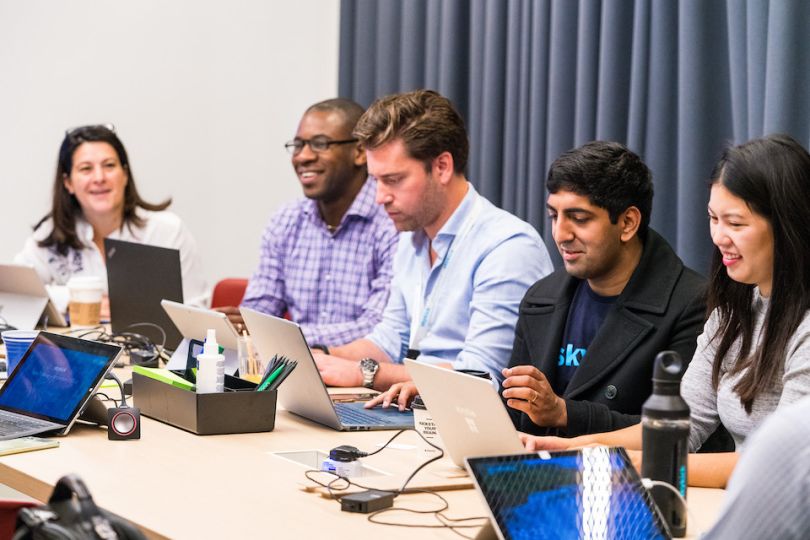 SkyKick is one of the companies making Seattle the hub for cloud computing, with software tools designed to help IT providers and consultants assist small and medium-sized businesses with cloud migration, management and backups. The company says its tools automate around 90 percent of the work generally involved in a cloud migration, with a focus on user friendliness and preserving the integrity of the data they're shifting. Headquartered in Lower Queen Anne, the company raised $40 million in May.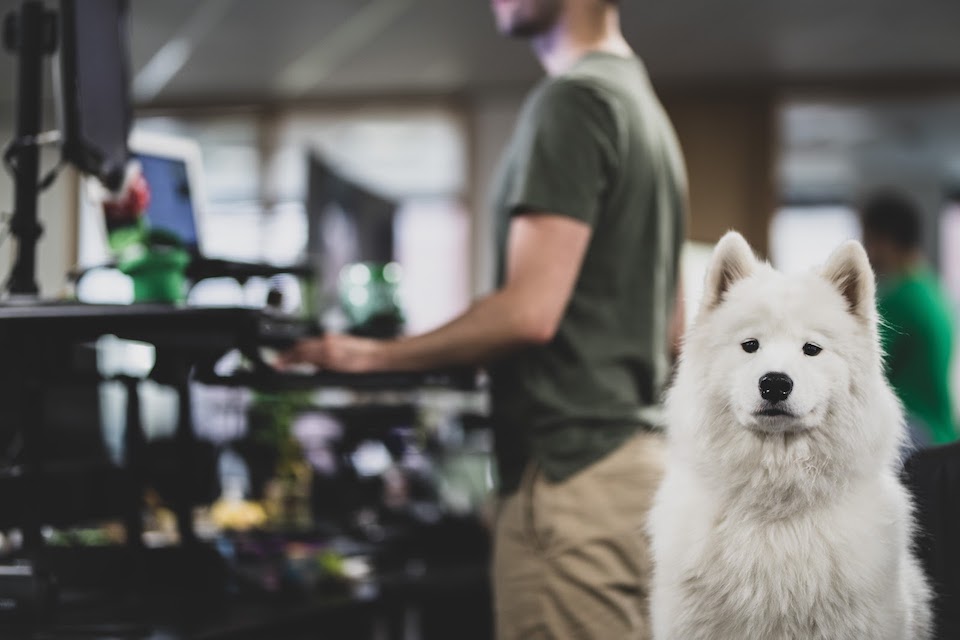 We're not sure how or when our pets became so pampered, but at this rate dogs will likely have the right to vote, drive and bear arms within the next ten years. In the meantime, there's Rover, a company on a mission to connect pet owners with sitters, walkers, drop-in visits and doggy day cares throughout the United States, Canada and Europe. Since 2011 Rover has acquired two companies, raised over $310 million and — most consequential of all — reached an average collar count of 60 dogs each day in its Belltown headquarters.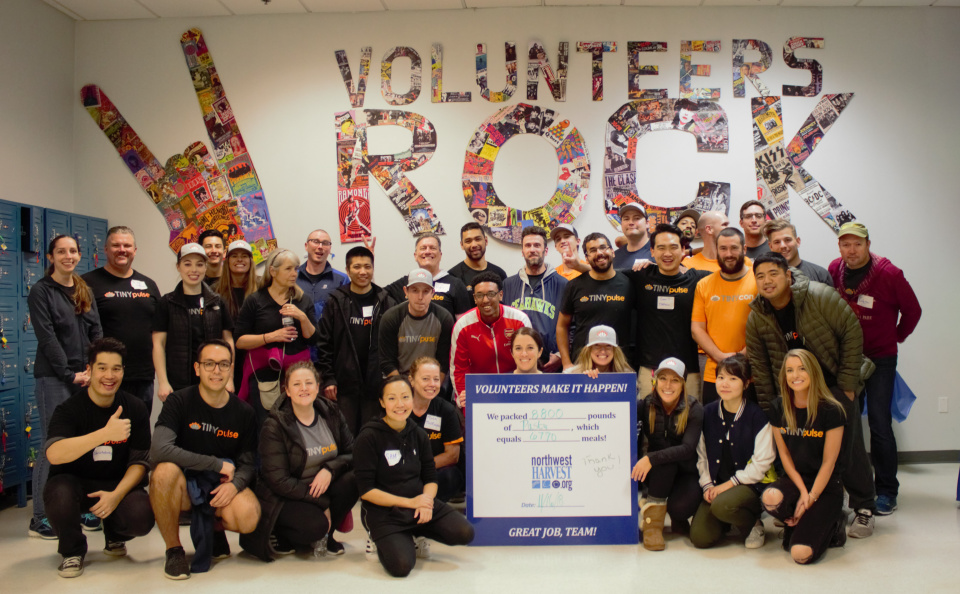 In a tight tech labor market, it's important for companies to attract and, crucially, retain the right team. With that in mind, TINYpulse helps companies keep a tab on their cultures through anonymous weekly surveys known as "pulses." Employees can also celebrate their peers and stimulate internal action and dialogue by voting on issues that matter most to them. Founder and CEO David Niu told Built In Seattle the idea for the company came from a long trip with his family through the Asia-Pacific, during which he checked in with various business leaders to ask about the problems they faced. "By the time I got back, I knew the problem my next company would solve: Leaders and management consistently told me they had no good way to gather the employee feedback that actually mattered," Niu said.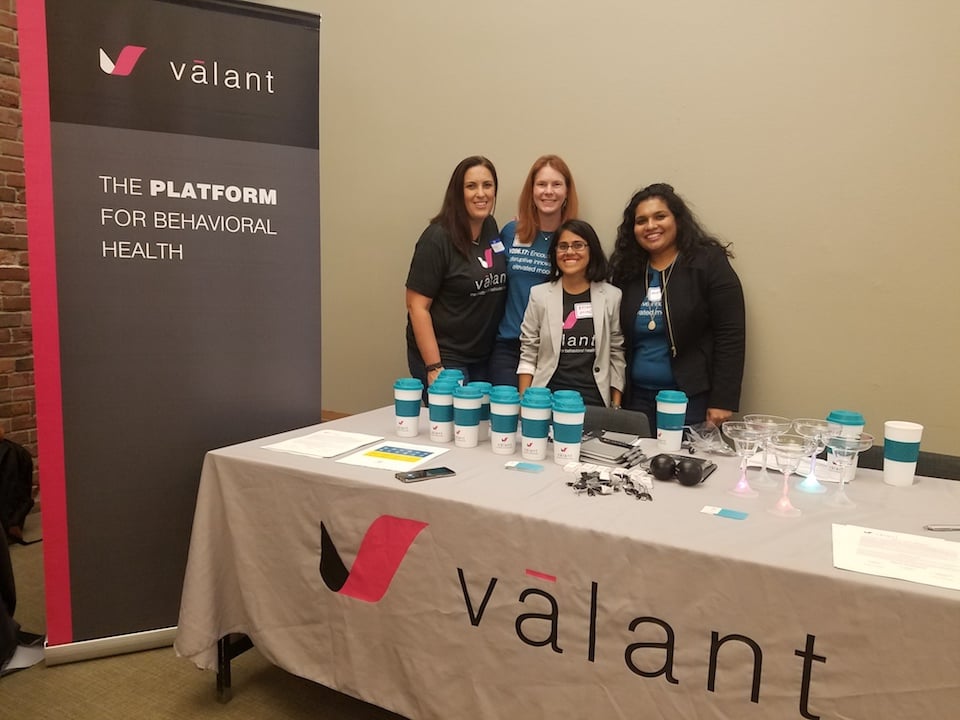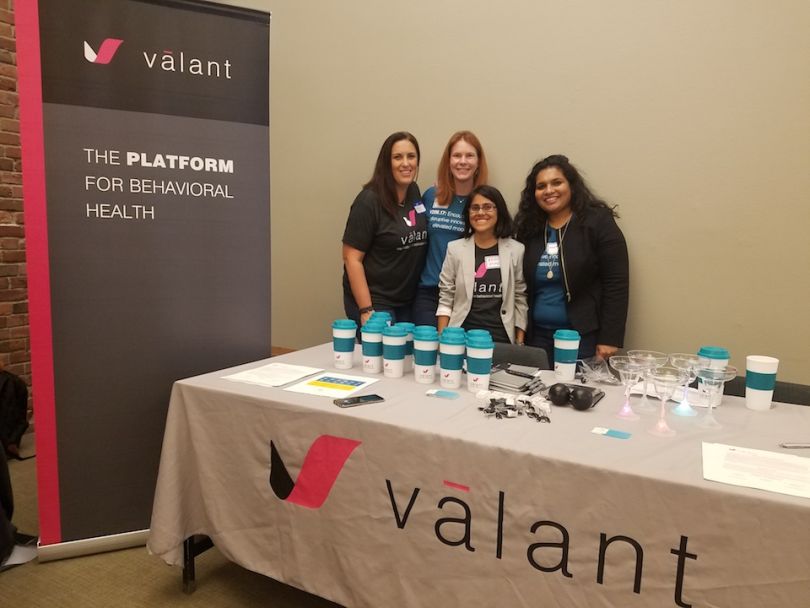 Valant's cloud-based SaaS solutions help behavioral healthcare professionals improve workflows and clinical outcomes by tapping into data that would otherwise sit dormant inside electronic health record systems. Its modernized version of the much-maligned EHR is designed to provide easy access to performance data, and then help make use of that data to identify and eliminate bottlenecks. The Belltown company's director of quality engineering told Built In Seattle that 2018 was a busy year for her team. "We delivered 60 percent of our product roadmap using state-of-the-art cloud infrastructure in a very complex domain of healthcare, built a highly configurable platform and bought a new customer live by displacing their former EHR — all in about a year," she said.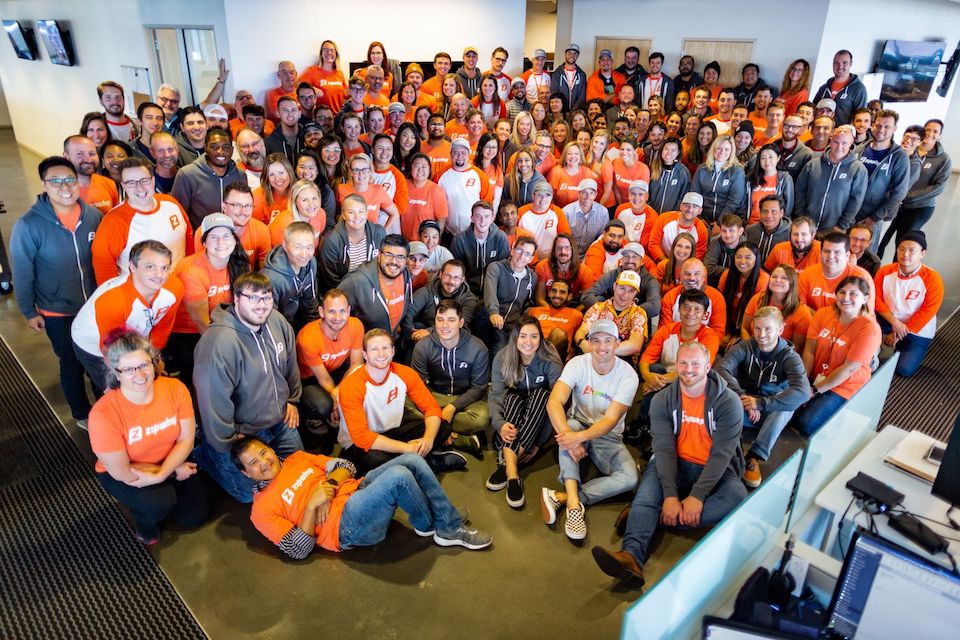 In today's mobile world, no form of communication is faster or more popular than texting. Even still, a lot of professionals remain tethered to the wired phones at their desks. Zipwhip aims to change that. The company, which was founded in 2007, provides a texting service that enables businesses to send and receive texts through their landlines. The cloud-based platform helps companies eliminate missed communications when customers attempt to text a landline number, creating a new line of connection instead. And Zipwhip's efforts are gaining traction: The company recently landed in the top 1,000 of the annual Inc. 5000 list, which rates companies based on revenue growth. Add in nearly $40 million in funding to date, and Zipwhip's future looks bright.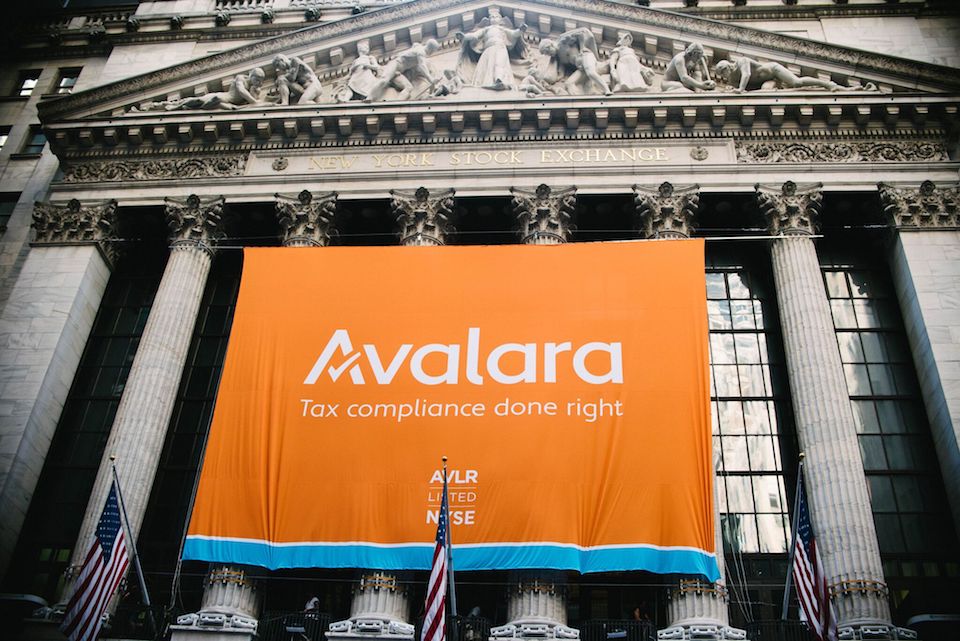 2018 was a big year for Avalara, which received a $1.4 billion valuation when it went public in June. The tax compliance software company raised $157.5 million at the time of its IPO, which is in addition to the $340 million it had raised between 2010 and 2016. The company's digital tax compliance solutions serve some 20,000 businesses worldwide, integrating with financial, point-of-sale, e-commerce and billing systems and offering tax calculations in real time. "In a digital world, the concept of doing sales tax manually really is absurd," Avalara CEO Scott McFarlane said as the company debuted on the New York Stock Exchange. "And we saw that, and we knew we were swimming with the tide."
Tempered Networks unifies networking and security in order to simplify day-to-day business operations. Headquartered by the Olympic Sculpture Park on the shores of Puget Sound, the company says that by segmenting, connecting and managing networked devices across various locations, its solutions can reduce network attack surfaces by 90 percent — and time spent on network and resource provisioning by 97 percent. Customers have used the platform for a wide variety of applications, including cloud workloads, industrial control systems, IoT endpoints and medical devices.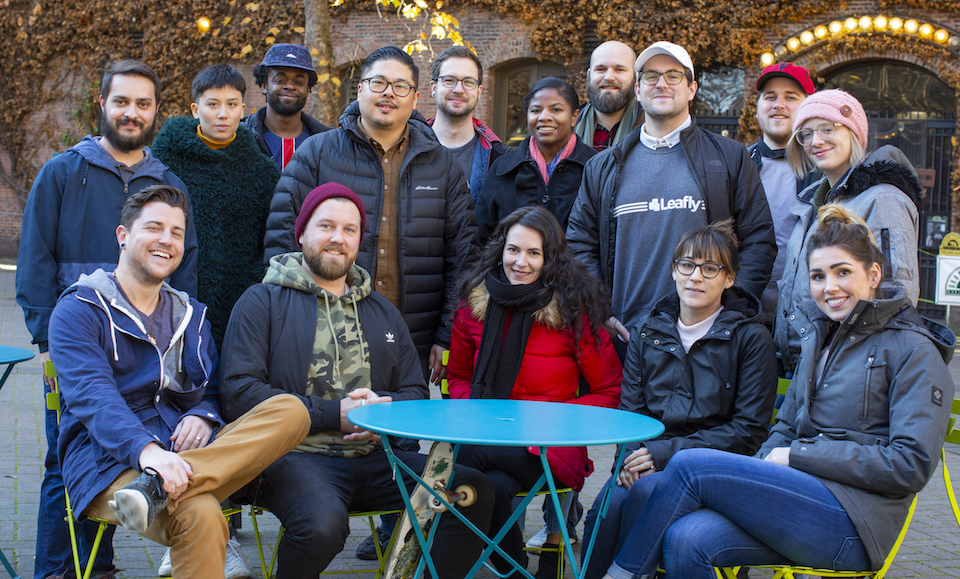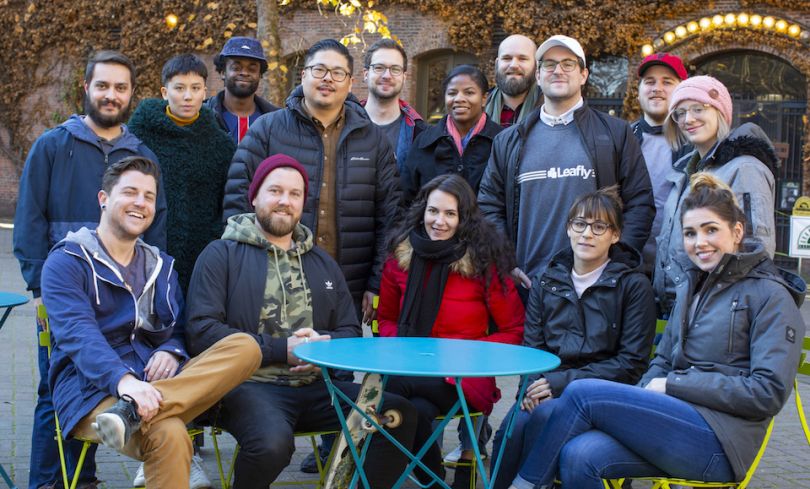 As Washington joined the vanguard of states embracing the legalization of cannabis, Leafly emerged as a cultural and informational hub for the industry. The company's online resources help users find and purchase cannabis products to suit their needs — whether medicinal or recreational — and use them with safety and efficiency. Leafly also produces news and learning resources for growers, along with science and lifestyle content. As the company scales its operations, Director of Engineering Leslie Zavisca told Built In Seattle she's looking for coders with technical chops, pragmatism and the potential to add value to her team.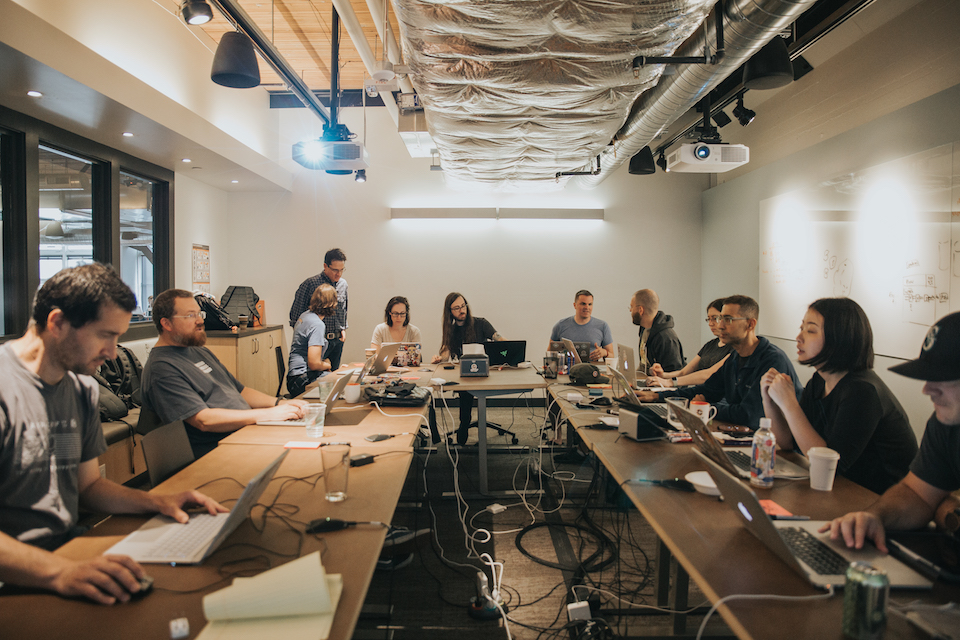 Chef Software is the back end behind the back end for companies like Alaska Airlines, Capital One, Gannett and GE Digital, offering continuous automation technology to help build, deploy and manage their engineering work. The company facilitates cloud migration, modernizes legacy apps and automates key infrastructure and compliance processes with the goal of allowing engineers to deliver software as speedily as possible. Headquartered in Pioneer Square, the company prides itself on providing a vibrant and diverse culture at work. The company's principal software development engineer recently told Built In Seattle that her colleagues "are an open, intelligent, good-humored bunch not at all opposed to vigorous and healthy debate."
When disaster strikes, Stabilitas' technology springs into action. The company's security platform turns an employee's smartphone into an intelligent security and communication resource at the first sign of trouble. From its base in Seattle, the company uses machine learning to sort through intel from 18,000 vetted sources, providing updates that help employers monitor events around the world — and keep both their teams and assets safe. Stabilitas' security innovations have caught the attention of the National Science Foundation, which awarded them a $1.1 million grant earlier this year.
Acumatica seeks to ease growing pains for mid-sized businesses with a range of process-driven, cloud-based applications and platforms designed to accelerate growth. The company's tools help with distribution, finance, manufacturing, commerce, project accounting, customer relationship management and field service, along with a construction accounting software product which helps manage margins over multiple building projects. Headquartered in Bellevue, the company has offices in Ohio, Virginia and internationally in Guadalajara, Montreal, Singapore and Moscow. The company raised a $25 million Series C in June from Silicon Valley firm Accel-KKR.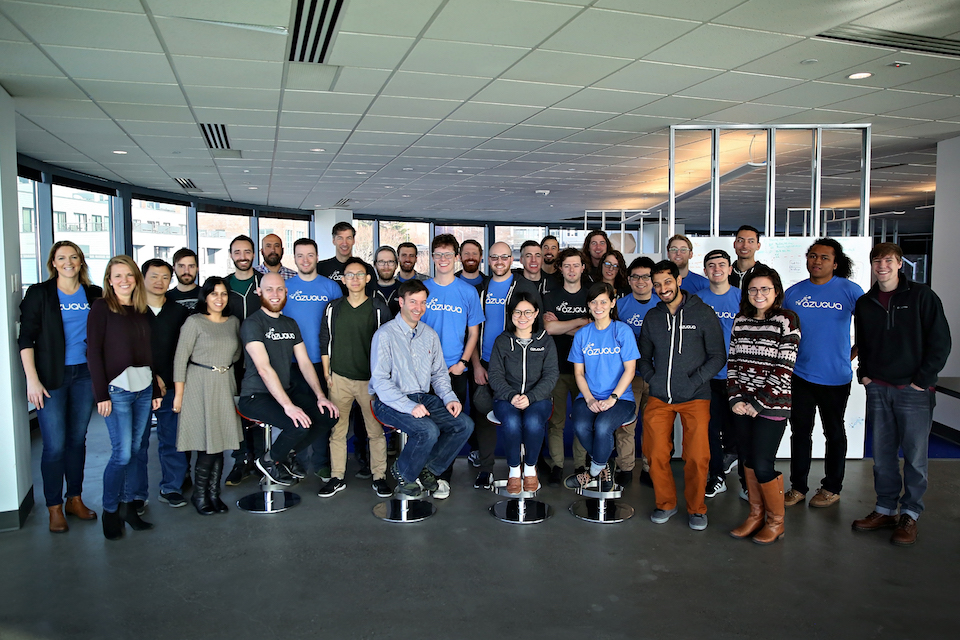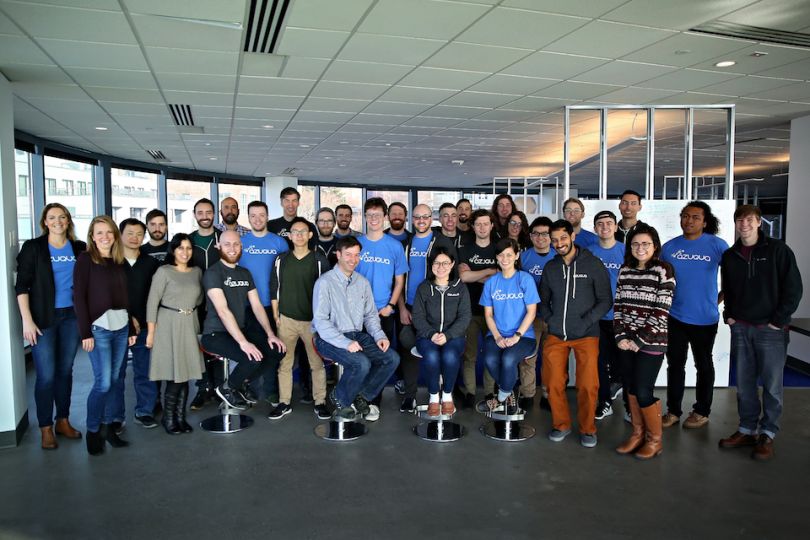 Peruse a list like this one and you'll find ranks of companies optimizing, digitizing and automating just about every corner of business operations. But adopting a newfangled tool can sometimes cause as many headaches as it solves: data gets isolated across multiple dashboards; relying on unpredictable API integrations can siphon resources from core products. Azuqua's cloud-based platform does the integration work on a company's behalf, offering instant connectivity with hundreds of applications. Headquartered near the Belltown waterfront in downtown Seattle, Azuqua has raised more than $16 million in four funding rounds since 2013.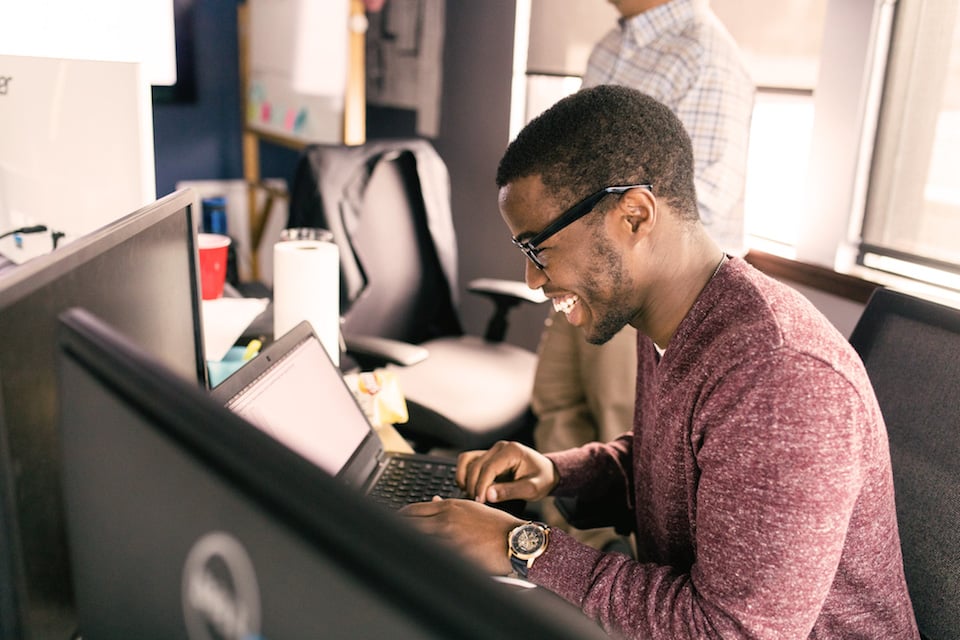 Bellevue-based Blueprint Technologies brings experience in e-commerce, digital marketing, data science, cloud technology and machine learning to business problems, helping clients shift or improve their services. The company has been plenty busy working with retailers, telecommunications providers, gaming companies, healthcare providers, financial service providers and energy companies over the last few years, ranking inside this year's Inc. 1000. Blueprint Technologies also produces its own products, including an automated connection that feeds data sources directly into analytics programs without input from IT professionals.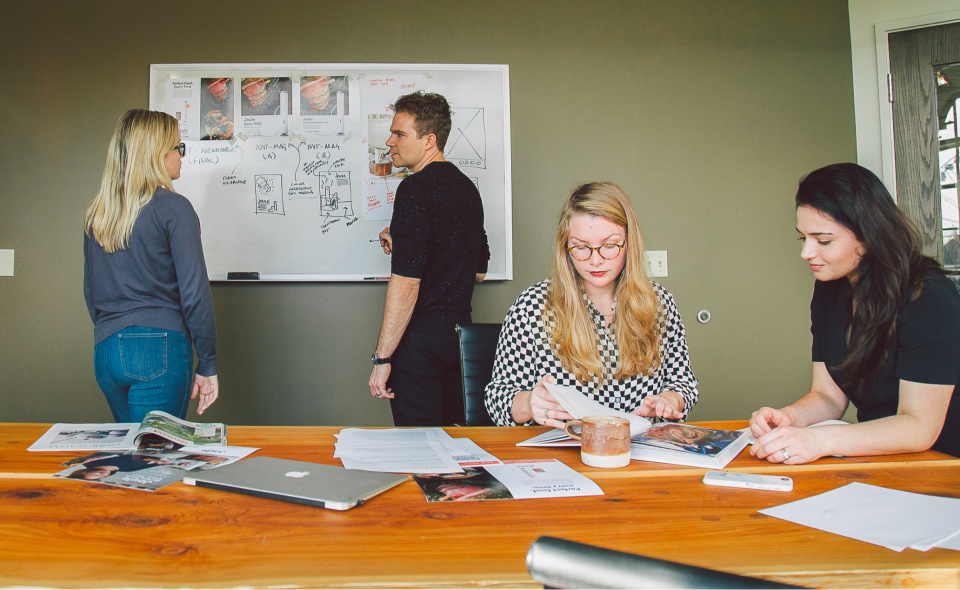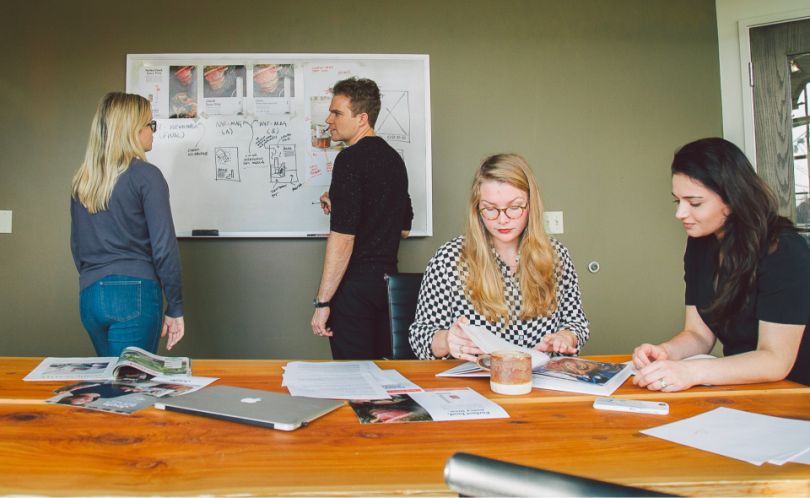 ChefSteps' Joule device helps home chefs pull off the futuristic yet technically challenging cooking technique of sous vide, whereby food is sealed in a plastic pouch or glass vessel and cooked in hot water. Users pick the level of "doneness" they want through Joule's app, stick the pouch in the pot and leave it as it cooks. The device can be voice controlled — or remotely controlled from afar — and the app offers guides on how to sous vide a wide variety of foods. Headquartered in Pike Place, the company has won numerous design awards for the Joule device.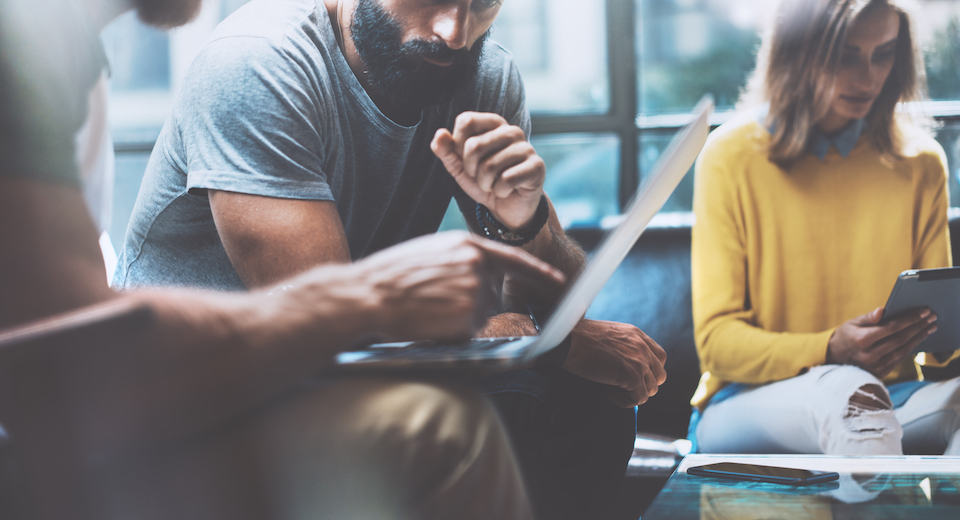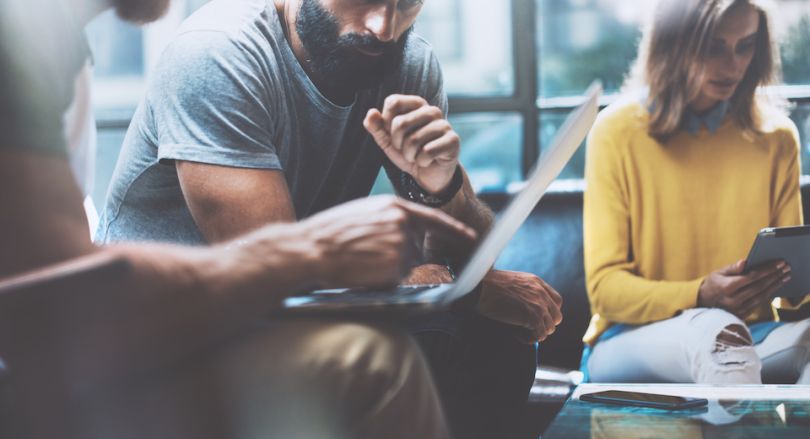 DataSphere helps over 20,000 small businesses drive and differentiate their brands through mobile, social and other online marketing channels. Founded in 2008, the company sold its assets to Sinclair Broadcast Group in 2017, retaining its employees as part of the deal. The company works with everything from big data storage to high-scale processing technologies and scalable presentation sites. Headquartered in Bellevue, the company is currently headed by Boeing and Microsoft veteran Delane Hewett, who serves as chief technology officer, and vice president Laurent Chavet, who spent time at IBM, Microsoft and PayScale.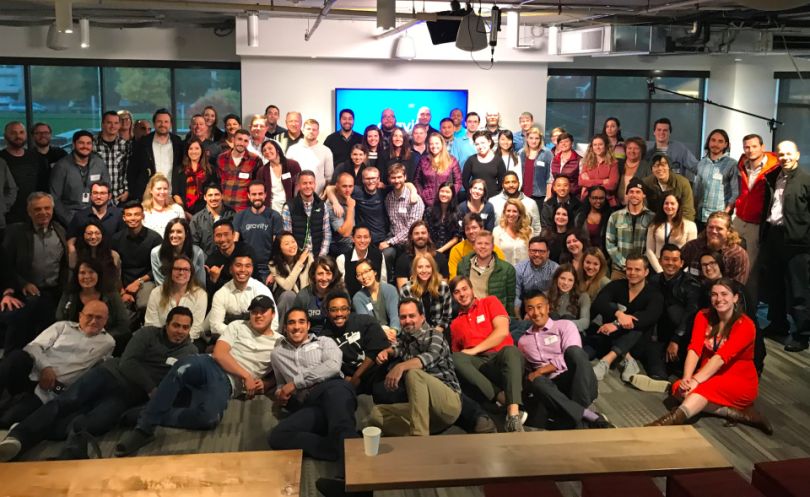 In the world of credit card processing services, large enterprises tend to enjoy competitive fees, responsive customer service and handy support teams, leaving small, independent businesses out in the cold. Gravity Payments seeks to level the playing field with economical and transparent credit card processing services for smaller companies, along with business consultancy and support for e-commerce and mobile transactions. Gravity's director of sales told Built In Seattle that the company's mission to help independent businesses brings her team together. "It's as close to team camaraderie as I've seen with any other company," she said in November. "We all have similar values and similar purpose that drive us."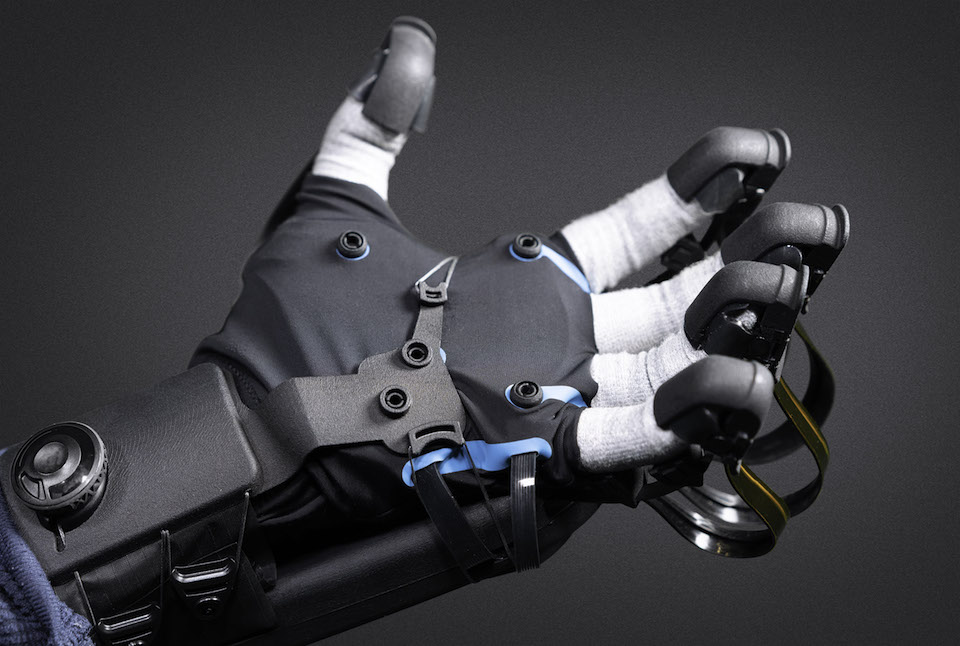 HaptX is ushering in a world where you can feel objects in virtual reality, bringing realistic motion to virtual experiences. Their sci-fi gloves give users the feel and texture of a virtual object, with 130 points of feedback applying pressure throughout a user's hands and displacing skin by up to two millimeters with no perceivable latency. The company's SDK features plugins for Unity and Unreal Engine 4, plus a low-level C++ API, allowing software engineers to develop new VR content or upgrade existing experiences to include touch.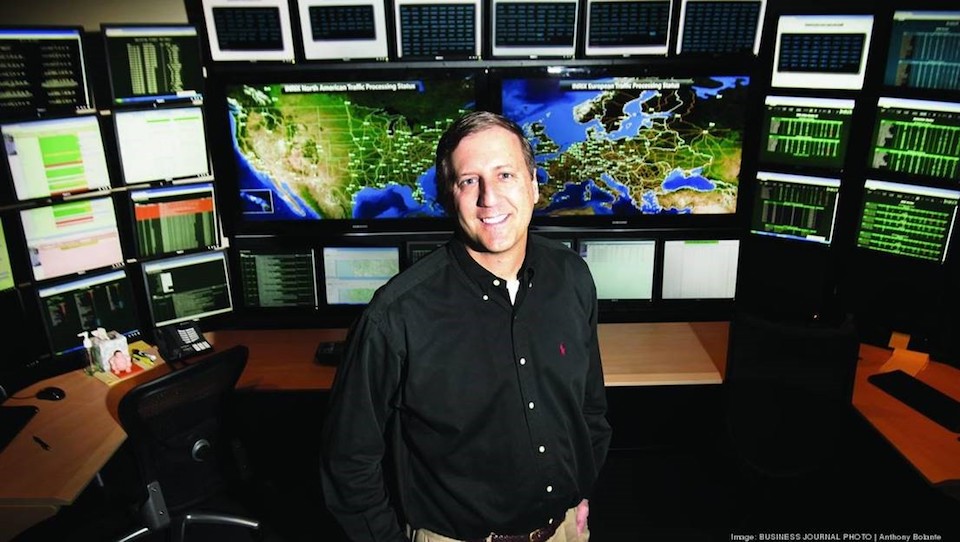 While companies race to usher in the future of self-driving cars, INRIX is collecting the data to make it all possible. Founded in 2005, the Kirkland-based company analyzes data not just from road sensors but also from vehicles to map how we drive and navigate our streets. Those insights have powered technologies like roadway analytics, GPS data and real-time parking and traffic updates that, among other advancements, help government agencies, automakers and consultants create a safer, more intelligent driving experience. In doing so, they're paving the way for customized car software, digitized road rules, reduced pollution and traffic and, one day, the safe deployment of autonomous vehicles.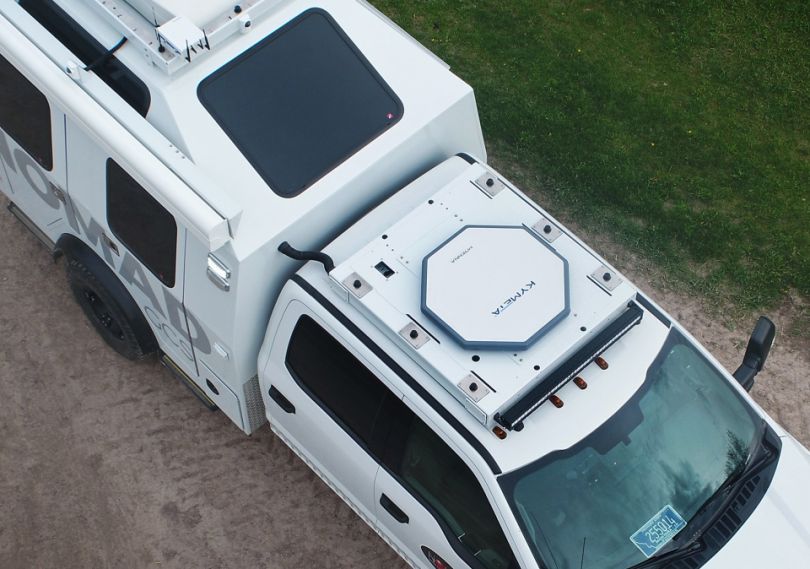 Can you hear me now? For people in remote and developing regions, that answer is probably "no." But Kymeta is working to change that. The company, which was founded in 2012, uses metamaterials technology to mass-produce lightweight, transportable antennas that can then be controlled via software. The antennas are designed to bring connectivity to remote areas where it's too expensive for traditional networks to expand, and act as a beacon when disaster knocks out network lines. And after raising $73.6 million in venture funding in 2017, the Seattle-based company is more poised than ever to bring its antennas to people around the world.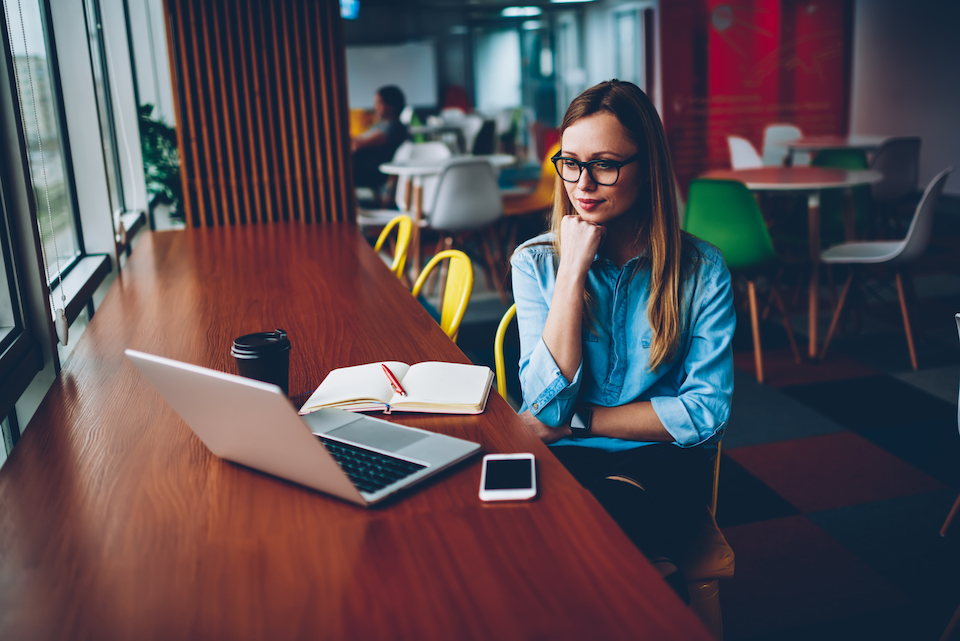 As remote working and online curricula make spaces like offices and universities more virtual, Panopto wants to help recreate in-person experiences through video. Founded in 2007, the company offers a video content management system that helps schools and offices record, webcast and share lectures, professional development events and more. Panopto's platform has helped businesses conduct onboarding and develop brand assets, and allowed professors to record lectures their students can return to for notes. The Seattle-based company staffs more than 100 employees in six offices around the world, and has garnered recognition as a leader in the video world by the Gartner Magic Quadrant.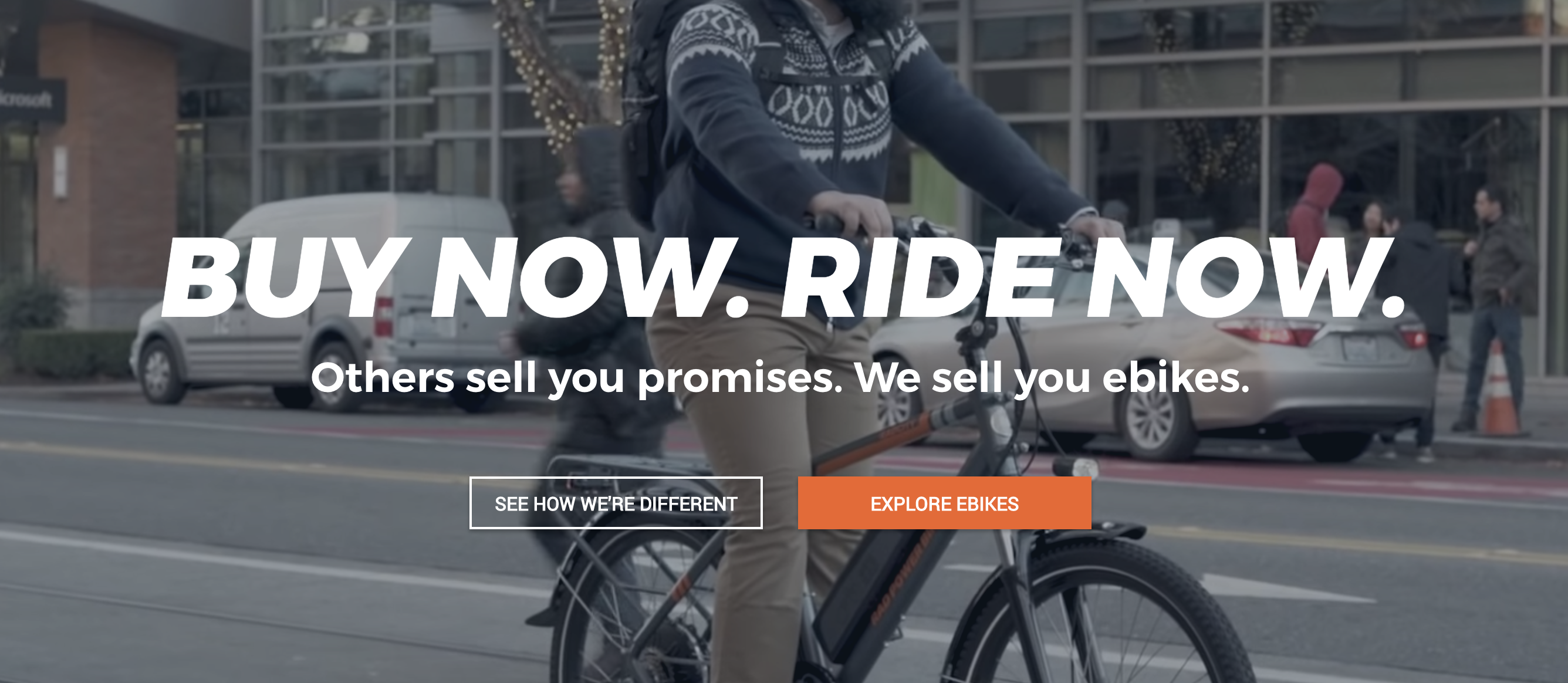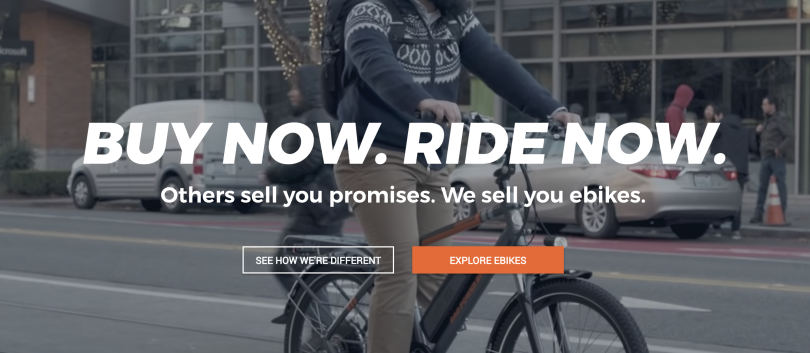 Anyone who rides a non-battery-powered bicycle on Seattle's steep streets likely has a complicated relationship with Rad Power Bikes. On the one hand: they look cool, they get people out of fossil fuel-burning automobiles, and they make cycling in Seattle's tough terrain more accessible. On the other hand: do they have to make it look so effortless when they breeze by the rest of us on a sharp incline? Headquartered in Ballard, the company cuts costs by selling directly to consumers, who can toggle the amount of battery assistance they want through a screen mounted on the handlebars, and recharge at any power outlet.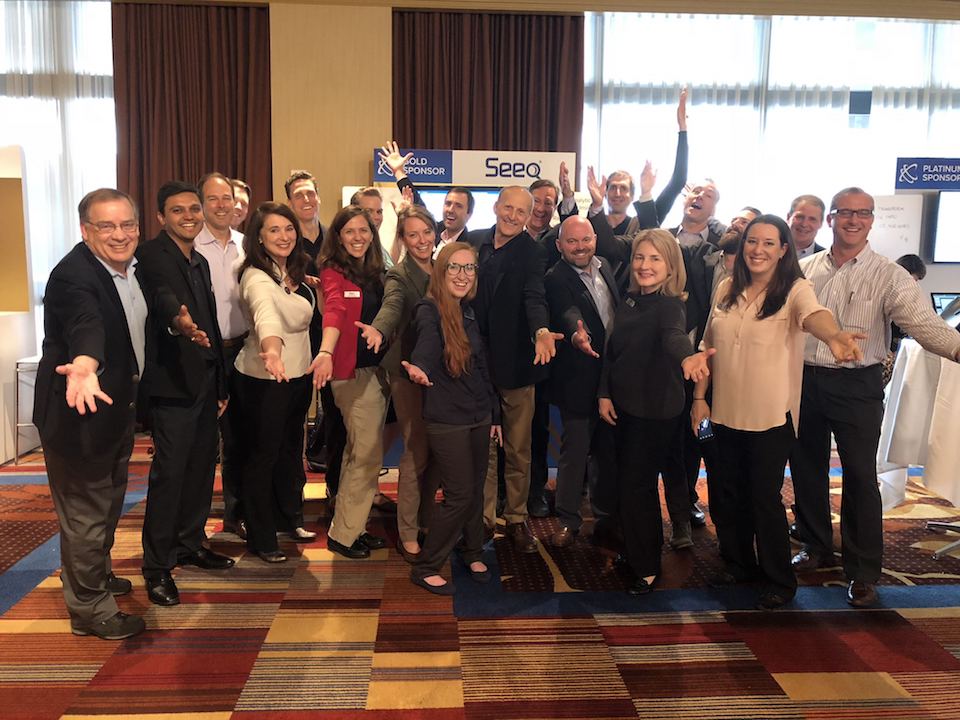 Downtown Seattle-based Seeq builds applications that find and share data insights on IoT devices for manufacturing companies. The software allows companies to answer business-critical questions like "When was the temperature colder than 100 degrees?" or "When did the pump draw more than 38 kilowatts?" — and isolate moments when a combo of conditions are true. Companies can then figure out the financial costs associated with such scenarios. The platform's artificial intelligence looks for patterns and outliers in the data, and can predict, analyze, collaborate and distribute insights to improve efficiency. The company raised a $23 million Series B in July and is currently using the cash to expand its development, marketing and sales teams.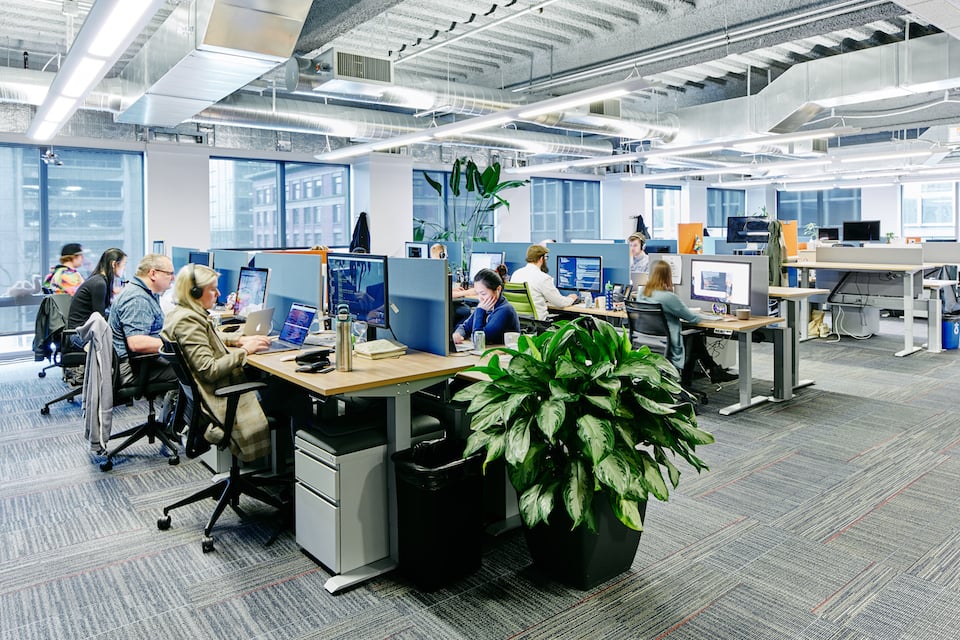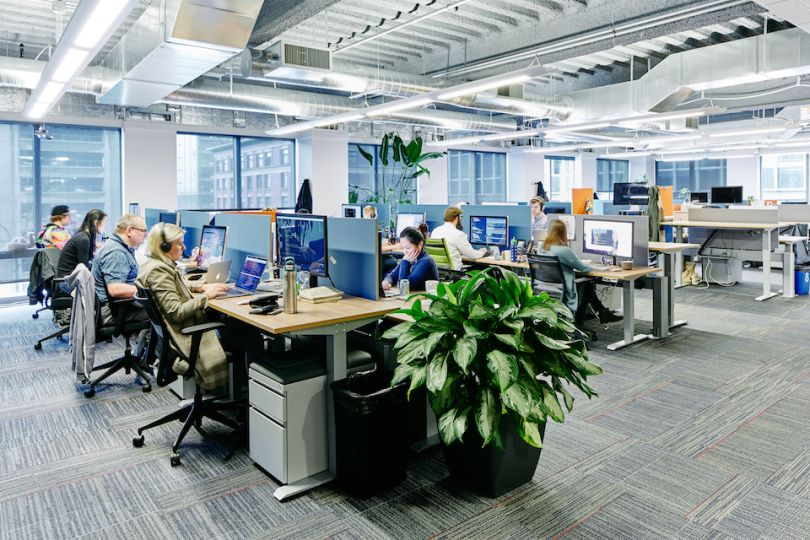 For larger, older businesses that keep information in physical data centers, the prospect of a cloud migration can have even the most experienced data scientist quaking in their boots. Skytap helps its clients catch up to younger businesses that came of age in the cloud, building customized cloud-based systems to mirror existing storage structures — and paving the way for a smoother adoption process. The company has raised over $100 million across seven funding rounds and has worked with the likes of Honeywell, Hewlett Packard, Dell and IBM.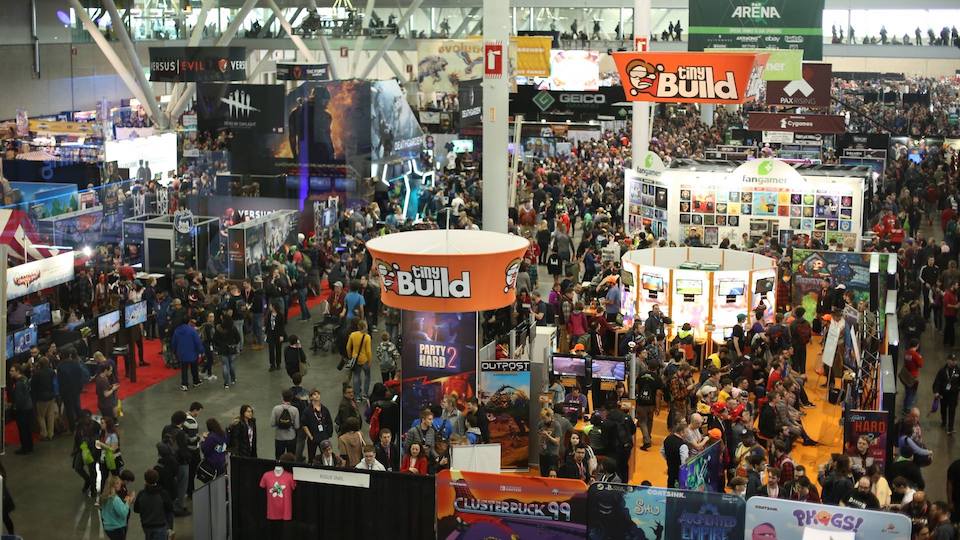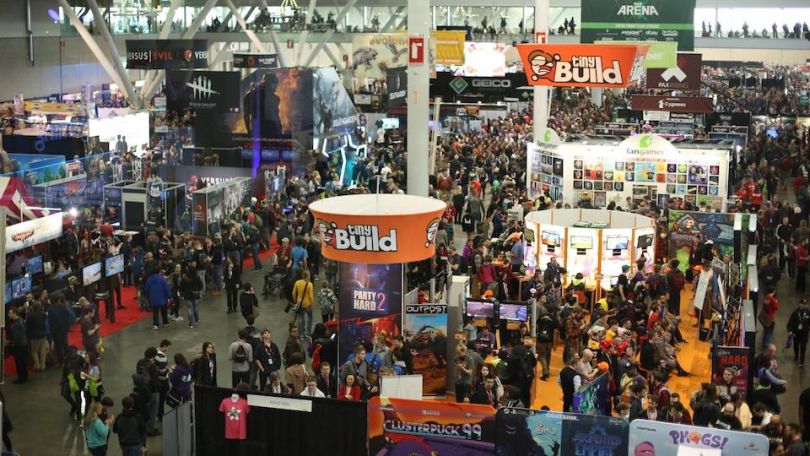 Bellevue-based indie game developer tinyBuild began life in 2011, developing the madcap flash adventure known as "No Time To Explain." After a tumultuous first couple of years — in which company's founders were promised funding that never arrived — tinyBuild went on to find success with a series of distinctly unconventional titles. The company now develops and publishes games for PC and consoles, including "Party Hard," "Punch Club," "Graveyard Keeper," "Guts and Glory" and "Hello Neighbor" — about breaking into your creepy neighbor's basement.