With four new unicorns in the city and a renewed rush by tech giants to build massive engineering centers in Seattle, talented Northwest techies have a lot of employment options this year. But while the billion-dollar valuations and swanky South Lake Union campuses may grab all the headlines, it pays to consider movements across the entire Seattle tech scene. Here, we profile four locally-based companies that are hiring right now, from Seattle startups to multinational logistics disrupters to health tech innovators.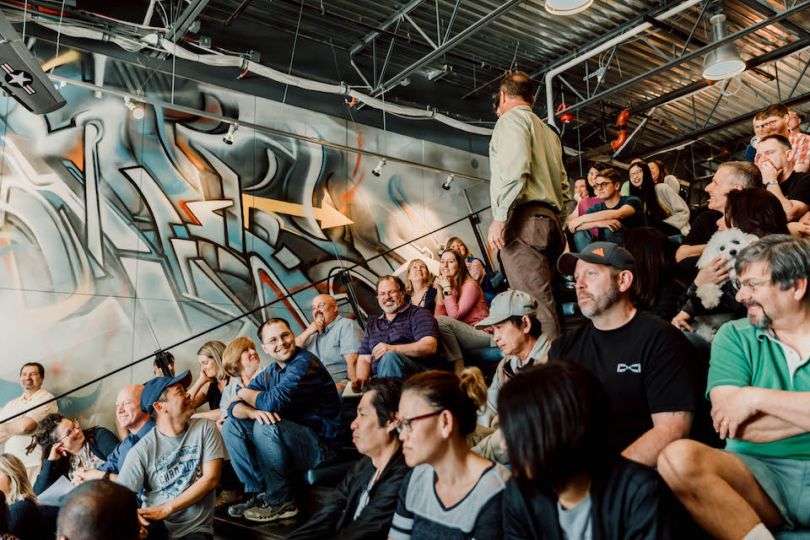 What they do: Digital Control is a world leader in the highly specialized world of horizontal directional drilling technology. The company's combination of hardware and software means contractors can install underground fiber optic cables, telecom lines and gas, sewer and water pipes without digging trenches and causing all the associated disruptions to traffic and natural environments. 
Coolest perks: Aside from the dogs, plants and great benefits, Digital Control employees enjoy having manufacturing, engineering and all other teams sitting under the same roof. This allows workers to see and engage with every step of the work that goes into its range of products. 
Fun fact: "What's amazing at Digital Control is how much support you get from all different departments to help each other out," Billing Analyst Alana Pich said. "Everyone wants you to be successful and we don't take each other for granted. Plus there is constant appreciation given to employees that goes beyond your regular pay and benefits."
What they do: Subsplash's platform encompasses a range of digital tools — donation software, TV and mobile apps, websites, media delivery and more — help churches around the world engage their followers and expand their reach. Headquartered in Seattle's Interbay neighborhood, the company has built digital products for tech giants like Xbox, Expedia, Samsung and more.
Coolest perks: Subsplash regularly adds a bit of unexpected fun to its employees' workday with spontaneous parties. The office gets 30 minutes' notice that a party — recent examples include a Bananagram competition and a piñata party. The company also stocks a range of superfood ingredients designed to make healthy, customized smoothies, along with the inevitable recipe book of employee favorites. These complement Subsplash's overall drive for a flexible work culture and healthy employees.
Fun fact: "When we have visitors at Subsplash, people will often ask about the small animal figurines on people's desks," Office Experience Manager Melanie Leué said. "Tiny flamingos and lions are a significant part of our employee recognition program, called 'Animal of the Week.' On a weekly basis, employees get to nominate anyone in the company who exhibits our core values of humility, innovation and excellence. The winner of 'Animal of the Week' is recognized and celebrated at our all-hands company meeting, which includes a lot of clapping and cheering!"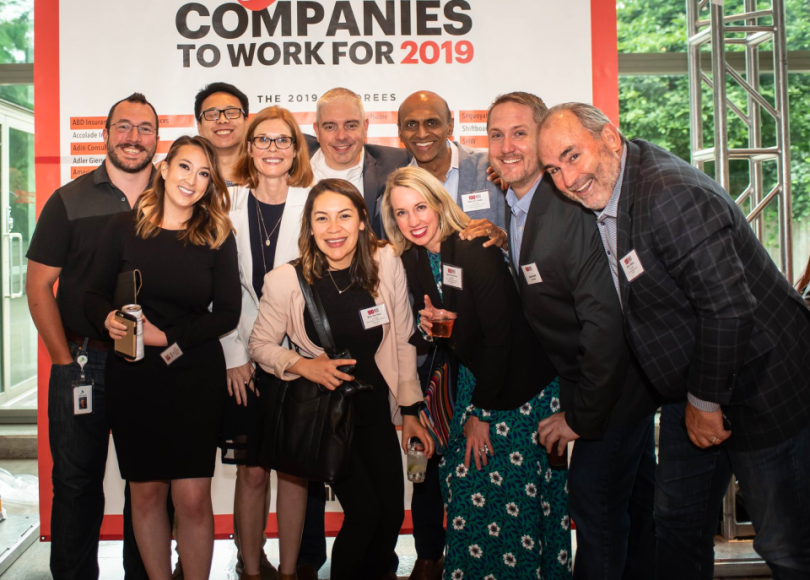 What they do: By connecting data from medical claims, biometrics, risk scoring and lab results,  Accolade streamlines and personalizes healthcare within its platform. The company's technology uses this data to create profiles for its members, which its employees can leverage to offer personalized health recommendations. 
Coolest perks: Beyond the more common tech staples like paid volunteering days, wellness-related benefits, recognition for good performance and cultural committees, Accolade regularly invites local leaders into its offices for interactive "TED talk-style" sessions with employees. These leaders have backgrounds in everything from politics to healthcare to business, offering Accolade employees a front-row seat to hear the latest ideas and trends in various fields. 
Fun fact: "This August, Accolade will hit its 10-year anniversary," Talent Manager Brandon Linn said. "We have been boldly disrupting our industry and will continue on rocking, rolling, and making history by pioneering in the healthcare navigation space. Now, we're onto the next chapter with plenty more excitement to come."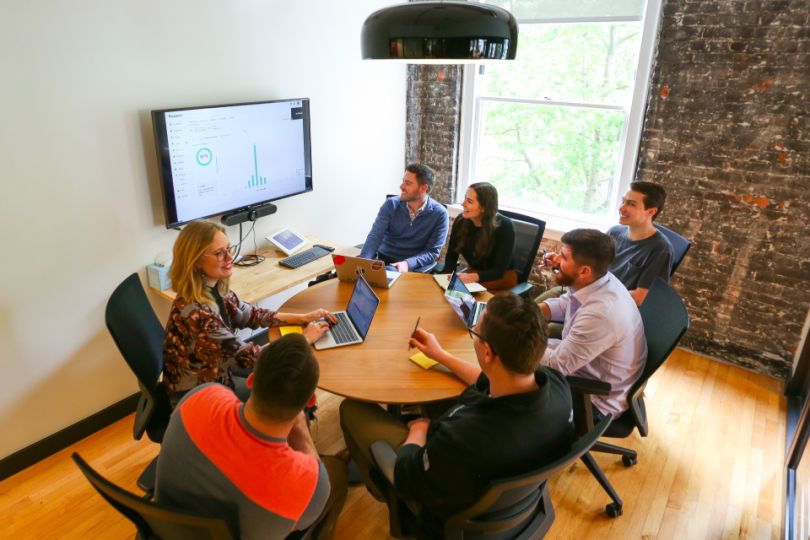 What they do: More than 10,000 companies and suppliers use Flexport's digital dashboard to purchase, track and manage freighting services. Users can track shipments in real-time, connect and communicate with relevant parties, receive automated quotes for services and more within a single platform.
Coolest perks: Flexport offers a pet-friendly office, a fully-stocked kitchen, plenty of social and team building events, access to an international team and 10 hours of annual paid volunteer time.
Fun fact: "Freight forwarding is actually a blast," Director and General Manager of Flexport's Seattle office Kevin Keough said. "Although it may seem mundane from an outside perspective, there is nothing dull about working with clients from all over the world who run a wide variety of businesses. We have a rigorous and fascinating workflow that you conquer with a motivated team. We also enjoy themed days in the office — Forrest Gump Quote Monday, Country Music Thursday, Floral Shirt Friday and so on."