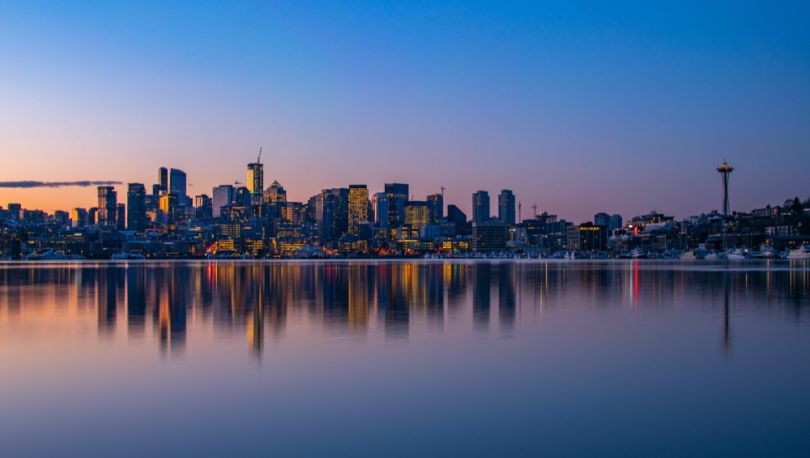 This month's most notable funding round was a $400 million deal for a company that's trying to combat wasteful trucking. Read on to learn more about Seattle's top venture deals from November.
#5, $11.6 million, November 22
Alitheon has developed a digital fingerprint technology with a wide range of potential applications, including identifying counterfeit products. The seed funding round will help them move toward commercialization. They've currently issued 31 patents and want to integrate their tech into commercial applications.
#4, $15 million, November 18
The company, which has expanded nationwide, has customers "crowdfund" a cow from reputable farms or ranches by purchasing cuts of meat. They have a partnership with Shake Shack and have backing from Sound Ventures, which is owned by Ashton Kutcher. The funding will fuel their continued growth.
#3, $20 million, November 7
Wrench created an on-demand mechanic app so you can service your car without taking it into a shop. Unlike other on-demand apps, all Wrench mechanics are classified as employees. The Series C funding will be used to expand their service to additional markets. 
#2, $50 million, November 12
BlackSky provides a global monitoring and alert system with access to high-quality satellite imaging. The $50 million secured senior loan from Intelsat in November will let them enhance their existing assets and deliver intelligence faster. Evercore acted as financial advisor for BlackSky in this transaction.
#1, $400 million, November 13
Convoy, which was started in 2015, aims to reduce empty miles where truckers are driving with under-capacity loads. They're now at a robust $2.7 billion valuation after the November gain. The Series D funding will allow them to continue to grow their footprint in the trucking industry.