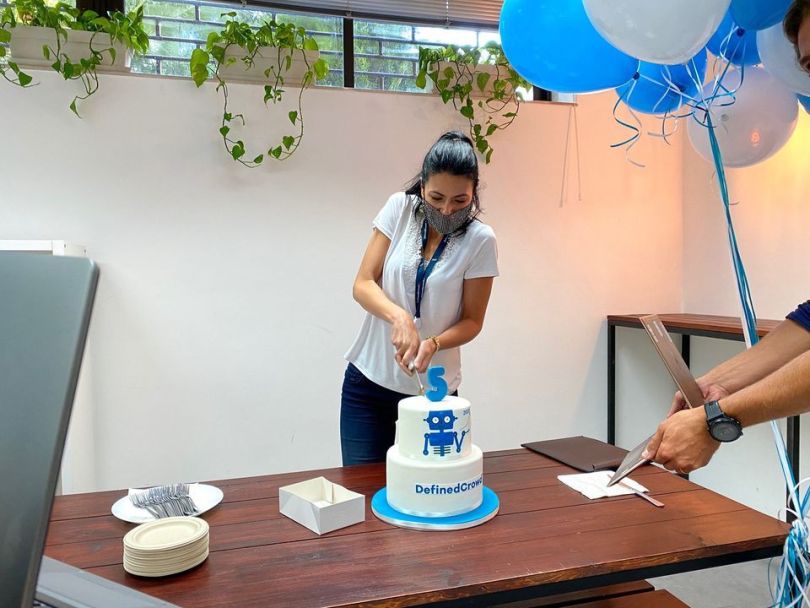 On Wednesday, global accounting and consulting firm Deloitte unveiled its latest ranking of the 2020 Technology Fast 500 and Seattle companies were well represented among some of North America's fastest-growing tech companies.
The 26th annual list includes companies chosen based on their fiscal year revenue growth between the years 2016 and 2019. The companies are ranked based on their percentage growth rate. Overall, the companies included in the ranking reached revenue growth ranging from 175 percent to 106,508 percent over three years. The median growth rate was 450 percent.
In addition to tech companies, companies in the media, telecommunications, life sciences and energy technology sectors were also included in the ranking. Leading the way nationally was Pasadena-based pharmaceutical company Arrowhead Pharmaceuticals.
All told, 22 companies made the list from the Seattle area. This marks an increase from last year's ranking, when 18 companies made the cut. At the top of the list for the Seattle area was DefinedCrowd, which ranked 27th nationally with its 8,550 percent revenue growth.
Read on below for details on the top five Seattle companies included in this year's Deloitte ranking and click here for the full list.
Rank #86, 1,303% Growth
Hiya partners with businesses to make sure their phone calls are answered. The company's research shows that 72 percent of unknown calls go unanswered, due to the regularity of fraud and spam phone calls. But this means customers often ignore phone calls with companies that are doing business with them. Hiya's phone platform aims to prevent that from happening by attaching businesses to their phone numbers, working with carriers to stop spam and through phone call analytics.
Rank #76, 1,738% Growth
Seeq creates software that monitors and provides analytics for industrial IoT devices and manufacturing data, allowing engineers to draw insights and operate more efficiently. The company was founded in 2013 and raised $24 million in an extended Series B round earlier this year.
Rank #59, 2,430% Growth
Quadrant Resource is a Redmond-based IT services company specializing in big data, Azure, cloud computing, data analytics and mobile app development. Founded in 2004, Quadrant Resource has partnered with many enterprise companies to create tech solutions that fit their needs. The company also ranked No. 62 in last year's Deloitte Technology Fast 500.
Rank #58, 2,438% Growth
Outreach is the creator of a sales enablement platform that leverages technology to allow sales teams to engage customers and sign more deals. Outreach took the No. 4 spot on Deloitte's list last year, and although it dropped its ranking this year, the company raised $50 million in June and reached a valuation of $1.33 billion.
Rank #27, 8,550% Growth
Taking the top spot in the Seattle area is DefinedCrowd at No. 27. DefinedCrowd has created a AI and machine learning training platform that uses crowdsourced data. This concept is especially valuable for companies that need large amounts of customer data in order to train their AI algorithms. In May, DefinedCrowd raised $50.5 million in funding and said it had plans to double its employee headcount — aiming to reach 500 employees by the end of the year.