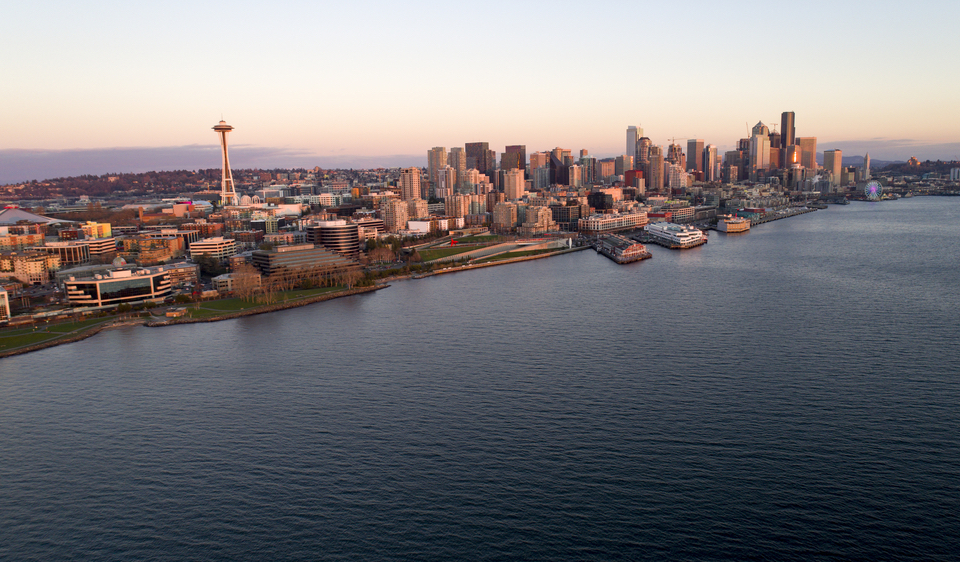 Countless people dream of landing a cushy job at a tech startup, but not all startup jobs are created equal. Some startups offer high wages and numerous perks, while others are more demanding and don't allow for a good work-life balance. And sometimes a small, brand new startup can offer better benefits than the big-name tech employers like Facebook, Google or Amazon.
To give people a better idea of what tech companies are actually good places to work, finance magazine Forbes partnered with Statista and launched its list of America's Best Startup Employers.
The list analyzed data from 2,500 different companies with at least 50 employees. From there, the list was narrowed down to the top 500 using metrics like employer reputation, employee satisfaction and growth. Overall, 15 Seattle-area companies made it onto the list, with the number-one spot going to a Seattle company. Here are the top five Seattle startups on the Forbes list, all but one of them landing in the top 20 nationally.
Rank #69
The fifth-highest ranking Seattle startup employer is DefinedCrowd, taking the #69 spot. DefinedCrowd has created an intelligent data platform that is used to train artificial intelligence and machine learning algorithms. Both artificial intelligence and machine learning benefit from having large amounts of data to reference, which means AI startups can leverage the company's platform to make their technologies better. The company raised $50.5 million in Series B funding in May of 2020, and had plans to double its employee headcount.
Rank #18
Next up is healthtech company 98point6. The company has built a network of doctors that are accessible around the clock via the company's messaging platform. This means 98point6 customers can get professional advice for various medical concerns whenever they want, from the comfort of their house or on the go. Healthtech services were particularly in-demand in 2020, and 98point6 was able to grow as a result. The company raised $118 million in a Series E funding round in October, and raised $43 million several months prior.
Rank #17
Wrench is a service that delivers on-demand auto mechanics. These mechanics are employed by the company, and they can help with various vehicle repair and maintenance services like brake replacement, oil changes, emissions repairs and more. Wrench recently acquired Lemon Squad to provide more vehicle inspection services to its product offering.
Rank #11
Bellevue-based Auth0 provides authentication technologies, to help ensure people are who they say they are when they log in — keeping online accounts extra secure. As people rely on more online accounts and cloud-based services to house their sensitive information, proper security measures around those accounts become even more important. Just last week, Auth0 was acquired by cloud identity company Okta in a $6.5 billion deal.
Rank #1
The highest-ranking Seattle company also took the number-one spot on the Forbes list. Hiya is a mobile communications company that helps protect people from spam calls, while at the same time connecting businesses to their customers. Additionally, the company has held digital events and virtual team lunches to boost morale. Samsung, AT&T, Penske and several other enterprise companies use Hiya to identify themselves to their customers, so their calls don't get ignored. According to Forbes, during the pandemic the company has worked to enforce its employees taking time off by declaring the first Friday of each month a company holiday.