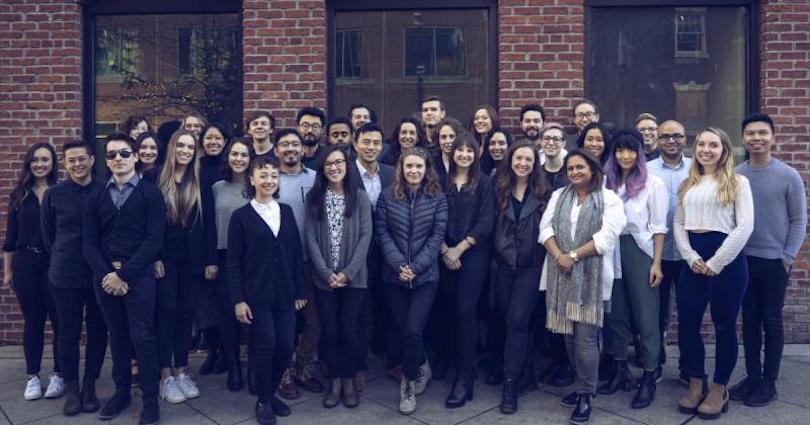 Immigrating to the U.S. isn't easy, but Seattle startup Boundless Immigration hopes to make it easier.
On Thursday, the company announced the close of its $25 million Series B, which was led by Foundry Group. This brings the company's total funding to $45.3 million and follows its Series A from September of 2020.
America was both metaphorically and physically built by immigrants, yet immigration to the country is a highly regulated process that involves plenty of bureaucracy and complicated steps. To make things even more complicated, immigration policy is hotly debated by different sides of the political aisle, which means that would-be immigrants have to deal with rules that are constantly in flux.
Boundless aims to make things simpler by creating a tech-powered pathway that guides people through the immigration process. The company can help with things like getting a visa, green card or U.S. citizenship, and it also provides people with access to an immigration lawyer. Boundless allows people to file their immigration paperwork online, making the process faster and helping people save money on fees.
This Series B funding comes at a pivotal point for the company and the U.S. as a whole. Legal immigration was cut by an estimated 49 percent during the Trump administration due to its aggressive anti-immigration policies. But with Donald Trump out of office, President Joe Biden has already taken steps to be more welcoming toward immigrants. This creates a very different environment for Boundless to market its services, and the company hopes it can leverage this change in attitude.
"Immigrants need an ally who can help them through an increasingly complicated process, and that's what we are," Boundless CEO and co-founder Xiao Wang said in a statement. "This latest round of funding will dramatically increase the number of families we can support. And now with a pro-immigrant administration implementing new legal immigration proposals and policies, families can trust that they have an established partner that will educate and guide them through their journey."
In order to make this possible, Boundless plans to use some of the funding to go on a hiring spree. The company says it plans to triple its employee headcount over the next two years. According to Forbes, that means growing from 130 employees to nearly 400. The company currently has dozens of open roles listed on its website. These new roles will allow Boundless to further invest in its technology and operations.
Boundless also tripled its team over the course of the last year and added three new offices in addition to its Seattle headquarters. The company also acquired RapidVisa, another tech company geared toward immigration, last year.
Since immigration is a complicated process, it's a good candidate for simplification via technology. Boundless isn't the only company that believes this. Los Angeles-based Welcome Tech has also built a company that provides immigrants with financial and social resources through its tech platform, and raised its own eight-digit funding round this week. But with about one million people gaining lawful permanent resident status in the U.S. every year, there are plenty of people for these companies to provide their services to.
Boundless has helped over 70,000 families through the immigration process since the company was founded out of Pioneer Square Labs in 2017.