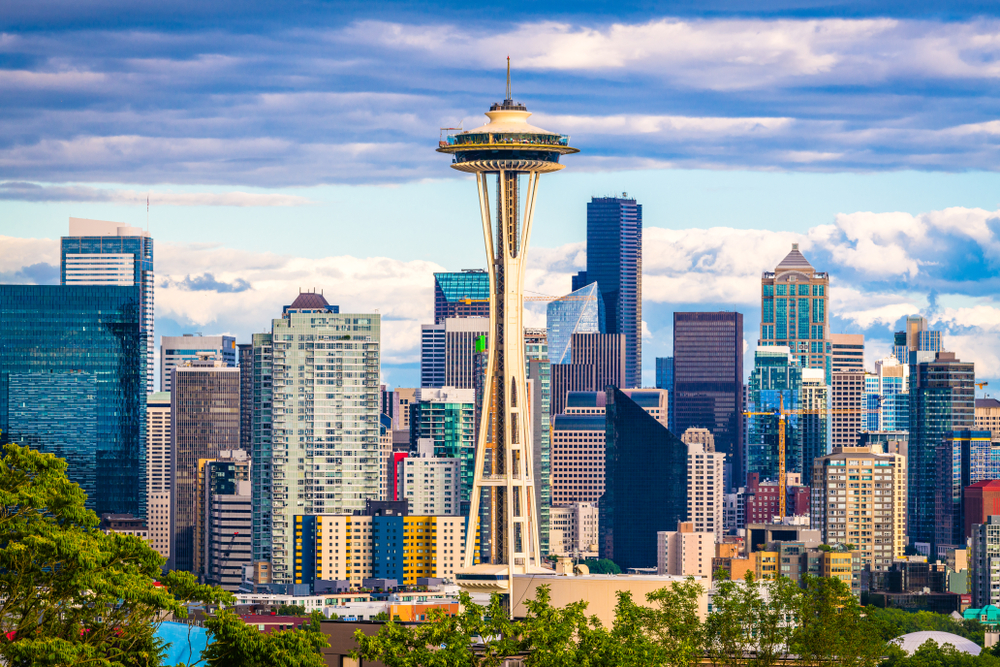 Although tech giants like Apple and Microsoft are both expanding their Seattle presence, smaller startups are also leaving their mark on the city. A handful of Seattle companies closed new funding rounds in June. Here are the top five rounds.
#5, $10.5M, June 5
What they do: Possible Finance lets people borrow small amounts of up to $500 through its mobile-only app. The loans don't require a credit check, and people can apply for them within minutes. Also, they can be paid back in small amounts over time, which can help people build their credit. Right now there are over 150,000 on the waitlist to try Possible Finance.
The funding: With only 14 employees, the company is still in its early stages. It plans to use the funding to double its headcount by the end of the year and make its small loans available in more states.
#4, $15M, June 25
What they do: Although solar panels can save you money in the long run, they're expensive upfront. So Omnidian sells solar protection plans that monitor residential and commercial solar assets to ensure they are taken care of. The company's technology provides service alerts, real-time diagnostics and support.
The funding: Omnidian currently operates in eight states, but it's planning to use the $15 million in funding to expand its presence to California and New York. Once it does, it'll be able to offer its solar protection plan to over 75 percent of the U.S. residential solar market.
#3, $20.5M, June 3
What they do: LevelTen Energy created a marketplace where renewable energy providers and corporate customers can buy or sell clean energy. It also analyzes the sellers to identify the best energy portfolios in the market.
The funding: The $20.5 million Series B will help the company double its employee headcount — right now it has 20 employees — and expand its business into Europe.
#2, $24M, June 13
What they do: Against Gravity is the company behind Rec Room, a VR world where players can create and play games. Although Rec Room centers around its mini-games, it's also a social hub where people can just hang out.
The funding: The company announced this month that it raised a total of $24 million through its Series A and Series B funding rounds. The new funding brings the company to an estimated valuation of $126 million. It's hiring designers, developers and QA testers to help work on Rec Room.
#1, $60M, June 4
What they do: Highspot created a sales enablement platform, which gives company sales teams tools to manage their content, bring team members up to speed and engage customers. The platform can benefit other customer-facing roles too, like support services or account management.
The funding: The $60 million Series D comes less than a year after its $35 million Series C. Highspot is making big moves for the expansion of its business, which includes launching an international office in the U.K., opening a brand-new headquarters in Seattle and hiring a lot more people. Highspot estimates it'll have 400 employees by the end of the year, which is a significant jump from the 150 employees it had last year.