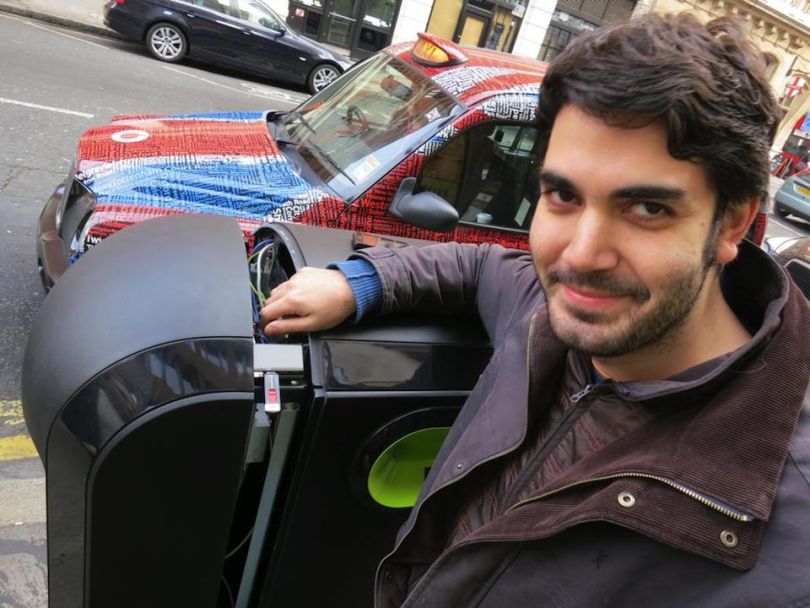 Seattle startup Resin.io has raised $5 million in a Series B round of funding, the company announced yesterday.
Resin uses Linux containers and other cloud computing devices to help businesses build, deploy, scale and manage large groups of IoT devices. The startup, founded in 2013, will partner with Japanese wireless tech company Soracom, who was the lead investor in this round.
A division of wireless carrier giant KDDI Corporation, Soracom connects devices to industrial IoT systems.
The idea behind the company was born during the London 2012 Olympics, when a remote management software failure forced founder Alexandros Marinos (pictured above) on a tour of the city's smart garbage bins to remotely update them with USB sticks.
The announcement brings Resin's total funding to $17 million in the last three years. This round also drew funds from participants in the startup's two previous equity rounds, including DFJ, Aspect Ventures and GE Ventures.
The company will likely use the new funding to continue development of the cryptically-named Project Fin, a carrier board gateway to IoT. The board is designed as a scaled-up Raspberry Pi, a small computer which interacts with IoT devices, allowing the board to control large and complex systems for industrial applications.
"It's a carrier board that can run all the software that the Raspberry Pi can run, hardened for field deployment," the company wrote in a March announcement.
Marinos said his company's platform pairs well with Soracom's connectivity services.
"Taken together, these solutions provide developers with critical infrastructure for their IoT projects, freeing up organizations to focus on building their fleets and growing their business," he said in a statement.
Co-founder and COO of Soracom Daichi Funato said his parent company, KDDI, was making strategic investments in artificial intelligence and IoT to ready itself for the coming of 5G.
"Our role at Soracom is to identify key builders of the global IoT infrastructure and help accelerate their growth both with funding and enhanced collaboration," he said in the statement. "Resin.io has pioneered the use of containers as the software vehicle for constrained devices and proven that they play a big role in successful IoT strategies."