Whether you're already working in the Seattle tech industry or looking to break in, you're not exactly starved of options. In fact, you might actually be spoiled for choice.
Take this list of Seattle-area tech companies, for example. Want to work for a post-IPO giant? We've got a couple right here. How about a smaller startup? We're all over it. Have we got a company that helps continue your education? Surely do! And what about commuter benefits? Yesireebob. Could we keep asking ourselves leading questions all day? Probably, but you've been through enough already.
Instead, we'll let you check out these six tech companies — all of which are hiring right now in and around Seattle.
ServiceNow offers a range of cloud-based products to streamline operations across HR, IT and customer service departments. Founded in San Diego in 2004, ServiceNow has since gone public, moved its headquarters to Silicon Valley — and opened its Carillon Point office in 2014.
Seattle area headquarters: 4400 Carillon Point, Kirkland
The perks: ServiceNow sees itself on a journey to building a "great, enduring company." On that journey, they offer:
Competitive compensation packages and benefits.

A continuing education stipend for engineering employees.

Fitness facilities.

Proximity to Seattle and the Eastside.

Stocked kitchen with healthy snacks and drinks, as well as free lunch every Friday.

Dog-friendly offices.

And much more.
Tech toolbox: Java, C++, C#, Javascript, AngularJS, ReactJS, jQuery, Python, Perl, MySQL/Postgres, MariaDB, Oracle, Linux, Apache/Tomcat and containers.
Who they're looking for: "We're transforming work, and we're creating a culture where everyone feels they can be their authentic selves," said VP of Engineering Mike Lents. "It's time to unleash your unique superpowers, rock who you really are on a team where you belong and create amazing experiences at one of the most innovative and fastest-growing software companies on the planet. Join our team!"
Wrench brings the Uber business model to auto repairs, allowing users to summon a mobile mechanic using their app. Wrench claims that around 80 percent of mechanical services can be performed outside a shop and works with vetted professionals in cities throughout eight western states.
Seattle area headquarters: 2101 4th Ave, Seattle
Perks: Wrench employees get:
90 percent of their monthly healthcare premium covered.

100 percent of their monthly dental and vision premium covered.

Basic life insurance provided at no cost.

Voluntary life insurance available.

Weekly catered company lunches.

Monthly happy hours, which are optional.

Two company events including a summer party and a holiday party.

401(k) program.
Tech toolbox: Wrench has two mobile apps — one for the user and one for the mechanic — and both are built using the Ionic framework. Their consumer-facing web application was built using Angular. They also have an internal-facing web application for quoting, scheduling, ordering and administration, which was built using AngularJS; and a set of Java web services running on Tomcat, all of which are deployed in AWS. Their tech stack includes JavaScript, AngularJS, Angular, Ionic, Java, Tomcat, MySQL and AWS.
Who they're looking for: "We're looking for hungry folks (mostly figurative but also literally… we don't want any leftovers at our weekly team meals!) who can operate independently, work cross-functionally and execute on our mission of removing the hassle of car ownership — whether by improving the way we process refunds, tweaking the user experience, ordering parts on the fly or tackling monthly financials," said VP of Marketing and Business Development Casey Willis. "Our people are problem solvers from a diverse set of backgrounds. We are very excited to keep expanding the Wrench team."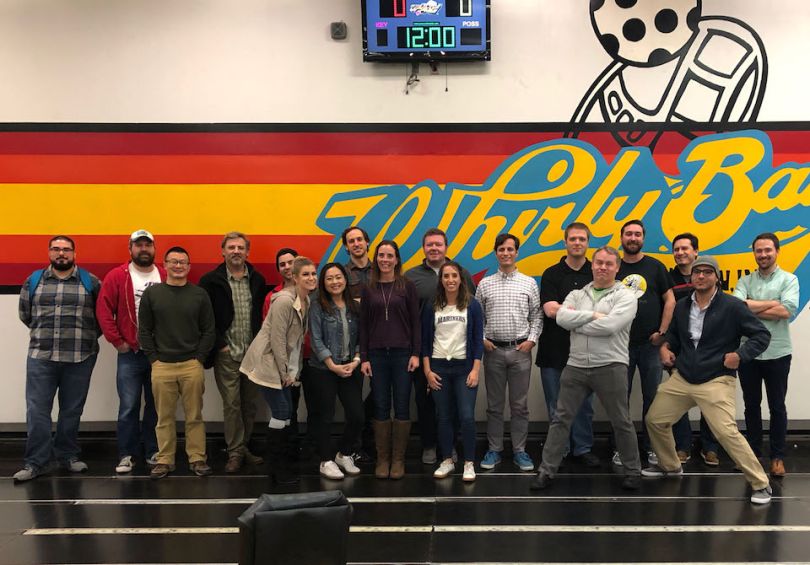 Dev9 offers packaged services to help businesses adopt and modernize their use of cloud technology. Headquartered in the center of the Eastside's own little beach town, Dev9 offers a range of software, cloud computing and digital transformation services.
Seattle area headquarters: 520 Kirkland Way, Kirkland
Perks: Dev9's Kirkland team gets a range of perks, including:
Team and company off-site events.

Monthly lunchtime webinars.

Continued education and certifications.

Highly collaborative teams.
Tech toolbox: Dev9 uses a variety of technology and tools to build solutions for its clients, including (but not limited to) Java, Spring, NodeJS, Python, Scala, GO, Docker, Kubernetes and React.
Who they're looking for: "At Dev9, we hire people who are passionate about their craft, adhere to best practices and possess an innate curiosity about technology which drives a desire to continue learning," said Director of Talent Acquisition Malia Jorgensen.
"Dev9 looks for candidates that are eager for exposure to new ideas and technologies, but still value and promote the dependable best practices that define quality software," added Solutions Architect Nathan Skone.
Smartsheet builds work management platforms to help teams shepherd their ideas and projects from the initial brainstorm session all the way through to implementation and reporting on the results. The Bellevue company was founded in 2005 and went public earlier this year.
Seattle area headquarters: 10500 NE 8th Street, Bellevue
Perks: Employees at Smartsheet enjoy a long list of perks, including:
Medical.

Dental.

Vision.

PTO and flexible sick time, plus 10 paid holidays and parental leave.

Flexible spending account for healthcare and short-term disability.

401(k) with Roth options.

Tax-free parking and commute reimbursement.

15 percent discount on Smartsheet stock.

Comfortable work stations with adjustable desks and dual monitors.
Tech toolbox: Smartsheet uses a Java backend with a MySQL database to service a JavaScript web UI, as well as native apps for iOS and Android.
Who they're looking for: "When hiring tech leaders, I look for a track record of adaptability," said SVP of Engineering Andy Lientz. "As a growth company, we're constantly shifting our processes and adopting new software. The only way to retain a competitive advantage is to adapt quickly to the needs of our customers, competitors and shifts in technology."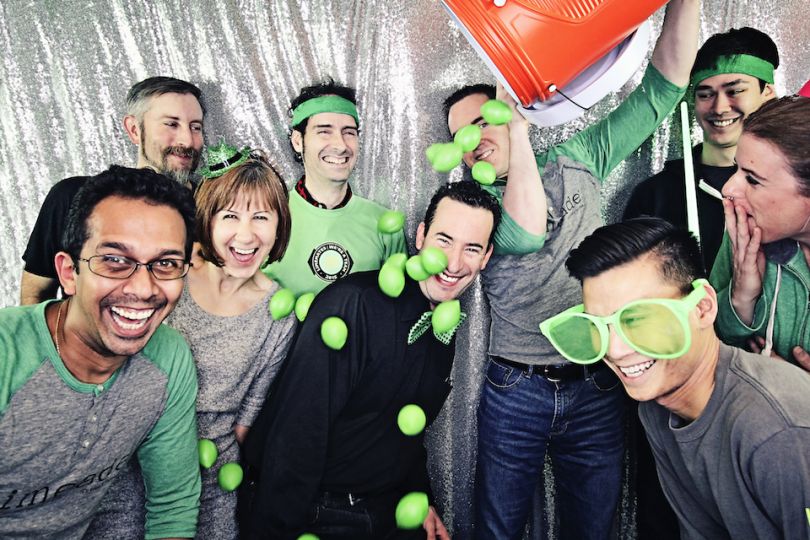 Limeade creates tools and platforms to stimulate and grow company culture through personalized challenges, social activities and interactive learning. The company creates incentives for employees to enhance their physical, financial and emotional wellbeing — which means happier, more motivated staff for employers.
Seattle area headquarters: 10885 NE 4th Street, Bellevue
Perks: Limeade focuses on the "whole employee" by encouraging their employees (known as "LimeMates") to take walking meetings, race around on scooters or unwind with meditation breaks. The company doesn't see these as "extra perks," but as an authentic extension of their culture. Other benefits include:
Four weeks PTO and 10 paid holidays.

Flexible work environment and telecommuting.

Volunteer PTO.

Healthy snacks.

Onsite gym.

Competitive healthcare plans.

Subsidized commuting options.

Access to the LimeMates platform.

Eight weeks fully paid parental leave.

Employee development funds.

Happy hours and fun company events.
Tech toolbox: Limeade builds their web and app experiences utilizing React, Xamarin, .Net and cloud technologies.
Who they're looking for: "At Limeade we look for people who, first and foremost, are passionate about our mission and aligned with our values," said Director of Talent Acquisition Amy Patton. "We also look for people who embrace challenges, aren't afraid to take risks, are resilient, have an entrepreneurial spirit and are fun to work with."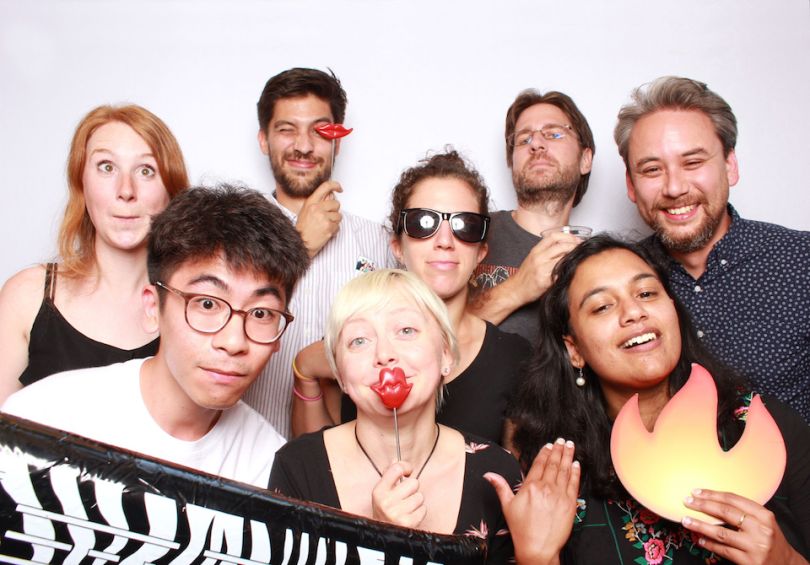 98point6 allows doctors to treat patients through messaging functions on its app. The platform's various features help doctors provide the full spectrum of medical care without having to ask a patient to visit a clinic in person.
Seattle area headquarters: 701 5th Avenue, Seattle
Perks: 98point6's range of perks includes:
Full benefits with coverage provided to employees and their families at no cost.

Generous parental leave.

401(k).

Transportation subsidy and wellness reimbursements.

Beautifully designed downtown office space with an amazing view of Mt. Rainier and the Puget Sound.

Monthly lunches.

Kombucha and cold brew on tap alongside many other snacks and beverages.

A team that keeps it all fun!
Tech toolbox: 98point6 is built for mobile devices and the web. The technology is developed using Swift, Kotlin and ReactJS. Its service infrastructure is implemented primarily in Java and applies the leading edge of AWS, including AppSync and AWS Lambda. 
Who they're looking for: "At 98point6, our vision is to apply the leading edge of technology to deliver the highest quality primary healthcare experience," said Chief Technology Officer Damon Lanphear. "Our work is inherently multi-disciplinary, deeply collaborative and defined by challenging problems. We're always looking for candidates who have a growth mindset, the courage to confront new challenges and a passion for exceeding the expectations of their stakeholders."