Talented Seattle techies have a lot of options right now, with plenty of startups sprouting from the city's fertile tech ecosystem while tech giants from California, New York and elsewhere open local offices to get in on the action. All those options, all those perks and all those corporate culture buzzwords — it's enough to make your head spin.
So to simplify things, we've handpicked three locally grown startups that deserve any Seattle jobseeker's attention. Read on to check out the perks they offer, the neighborhood they inhabit and the tech stack they'll put at your fingertips.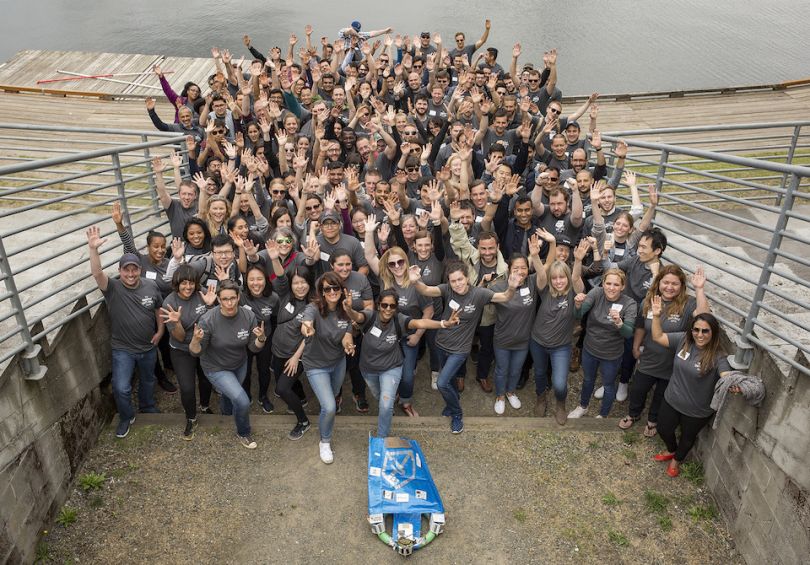 Every year, immigrants around the world wire hundreds of billions of dollars to support friends and families in their home countries — but a surprisingly high portion of those remittances are siphoned off by banks and wiring services in the form of fees. To ensure that more of that cash reaches its intended destination, Remitly's fintech software offers international transfer services for a small flat fee.
Headquarters: Downtown Seattle
Favorite perks: Remitly provides medical, dental, vision and life insurance; a learning reimbursement for travel or continuing education; and flexible paid time off. The company's Seattle office features a cafe fully stocked with free snacks and beverages and an onsite gym with locker room and showers.
Our customers are so phenomenal, they quickly garner the admiration and affection of all who work here."
Tech toolbox: Remitly's core services and tools are built using Kotlin, Go and Java, and run on AWS using services like EC2, SQS, DynamoDB, Lambda, Elasticsearch and Kinesis. The company's centralized infrastructure team supports developers with in-house, open source and third-party tools to make developing, deploying and managing services simple, including Prometheus/Grafana, Jaeger, BugSnag and others. New features and customer experiences across Remitly's iOS, Android and web applications are built using TypeScript, React and React Native.
Who they're looking for: "Our customers are so phenomenal, they quickly garner the admiration and affection of all who work here," Director of New Initiatives John Scrofano said. "We have the privilege to enable their financial generosity to their families back home. We're looking for people who are customer-obsessed, have very high standards for their work and equally high standards for how they do the work alongside others. This magical combination is why I'm doing the best work of my life here — and why you should join, too."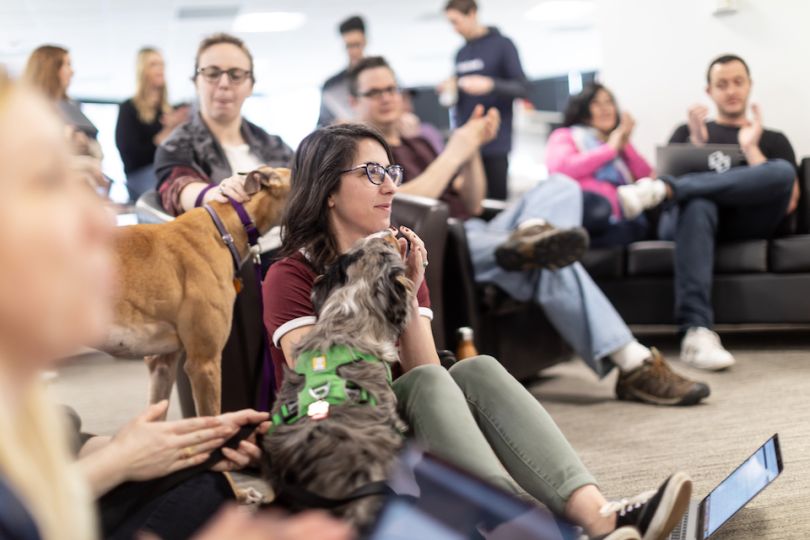 New Engen's algorithms can determine the true extent of a marketing campaign's success, and then automatically adjust advertising resources to maximize returns on those costs. Founders Dave Atchison, Jean-Guy Speton and Justin Hayashi first worked together on marketing teams a Zulily. New Engen spent two years in stealth mode before lifting the veil on its technology last year, and counts giants like Walmart, Universal and AT&T as customers.
Headquarters: Belltown
Favorite perks: New Engen employees love working with a team of startup veterans; health, dental and vision benefits; wellness events; Friday happy hours; unlimited paid time off; and pitching in at a company where projects are frequently deployed and often have an immediate impact on the business.
Our ideal candidate brings enthusiasm, flexibility, humility and a passion for learning."
Tech toolbox: New Engen builds APIs in a microservice architecture with Java and the Spring framework, as well as interactive user interfaces with React, Typescript and Node. Within the AWS cloud platform, New Engen engineers utilize a hybrid approach of Lambda serverless technology and traditional infrastructure powered by automation. The company offers scalability and responsiveness with data stores such as ElasticSearch, RedShift, S3 and DynamoDB.
Who they're looking for: "Our ideal candidate brings enthusiasm, flexibility, humility and a passion for learning," President and co-founder Justin Hayashi said. "As a fast-growing startup in a dynamic industry, we work quickly and collaboratively to solve complex problems. We are always looking for innovative people from diverse backgrounds to add to the New Engen team."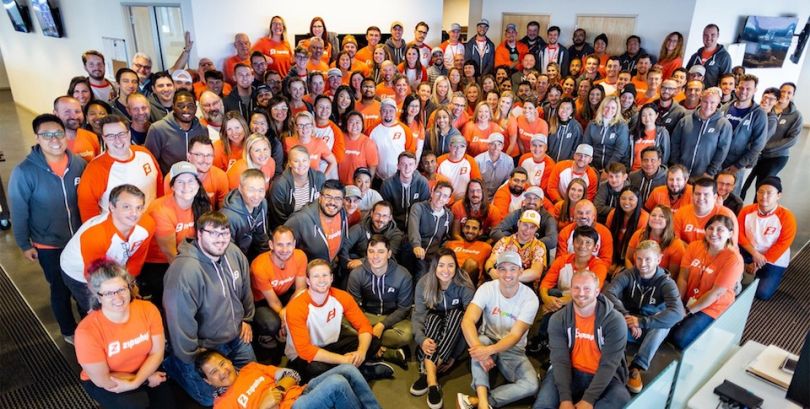 Zipwhip puts a stop to the missed connections that occur when a customer tries to text a business by allowing businesses to send messages from its cloud-based platform through landline phone numbers. The technology integrates with a wide range of CRMs, and earned the company a whopping $51.5 million funding round in January.
Headquarters: SoDo
Favorite perks: Zipwhip's team can take advantage of 11 paid holidays; 15 days of paid time off; a flexible work-from-home policy; stock options; annual bonuses; 401(k) matching; reimbursement for continued education courses, training and other learning opportunities; beers on tap; and free catered lunches each week.
Our product is a game changer, but it's the people who make Zipwhip such an incredible company to work for."
Tech toolbox: Zipwhip engineers work with React.js, Java/Spring MySQL, MongoDb, Elastic Search, ActiveMQ and Kafka.
Who they're looking for: "The people who make up Zipwhip are incredibly unique," PeopleOps Coordinator Allison Milligan said. "Our employees are highly motivated and work hard, but never lose sight of the important things in our lives and the need for balance in and outside the office. This is a truly collaborative environment where we support and value one another on an individual basis. Our product is a game changer, but it's the people who make Zipwhip such an incredible company to work for."