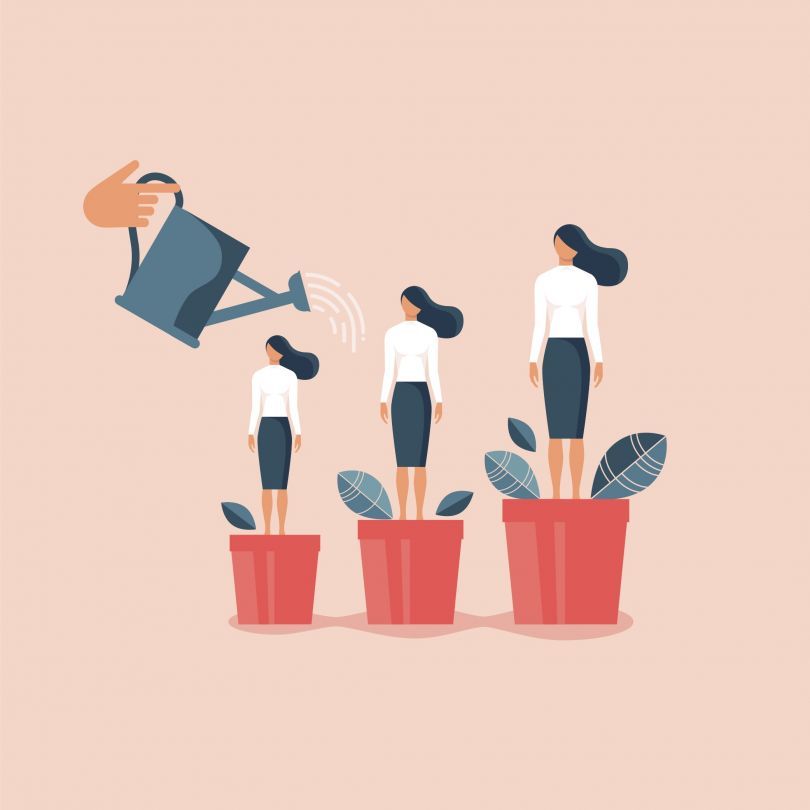 "If you can't measure it, you can't improve it."
Jessica Nava, a global chair in women's leadership development at experience management platform Qualtrics, references the Peter Drucker quote to summarize a pervasive issue in tech: the number of women in leadership roles.
In 2019, leadership at Qualtrics set out to increase the number of women in both management and director roles, as well as the overall number of women in the company. Through employee resource groups (ERGs) that focus on early career development and mentorship and leadership programs, Nava said the overall percentage of women in leadership roles has increased fivefold in the past two years. 
When more women are invested in early and often, it follows that they will be better represented in management roles and above, Nava said. 
Below, Nava shared what her team is doing to close the gender gap in management and empower women leaders.
How many managers at your company identify as women, and to what extent are you meeting your goals for gender diversity in your management team?
Peter Drucker is credited with two of the most important quotes in business management: "If you can't measure it, you can't improve it," and, "Leadership is doing the right things." I can say that Qualtrics is both measuring and doing many things right when it comes to fixing the "broken rung."  
In 2019, Qualtrics decided to set a course for one of our annual big bets to increase the percentage of women at three different levels: the overall percentage of womxn at the company, womxn in management and above, and womxn at the director level and above.  
Roughly one-third of our employees at Qualtrics identify as womxn. Unfortunately, like many companies in the tech space, there is a smaller percentage of womxn in upper management.
Over the last two years, we have increased the overall percentage of womxn at Qualtrics by more than five times what we had in the past, showing an accelerated path to success for womxn.
What programs and policies are you using to ensure that women have an equal chance at making that "first promotion" to a management position?
At Qualtrics, our programming consists of ERGs focused on early career development, mentorship and sponsorship programs. We also have two major leadership programs: one focused on helping current leaders and another focused on those looking to move into leadership. We are in beta with a new program right now called X-Elle for a handful of womxn sales executives that want to get into leadership. 
The program takes them through a 12-week course so that when they are promoted into sales leadership, they have a much stronger foundation for the expectations being thrust upon them. 
At Qualtrics, we are ever-evolving because we iterate on all of our DEI efforts."
Describe the results of those policies, and how you have iterated on them over time.
Our focus at Qualtrics to close the gender gap and promote our anti-racism policy has created an environment of doing what is right and what is good for our people. We want to be representative of our customers and have a workplace where everyone feels they can belong and thrive. We also know that diverse teams drive better results. 
At Qualtrics, we are ever-evolving because we iterate on all of our DEI efforts. We report on a quarterly basis to all employees how we are performing on our "big bets," so all employees have the opportunity to see how we are doing on closing our gender gap. In 2021, this big bet will evolve to include more underrepresented groups and more engagement from our ERGs to drive change and see more success.