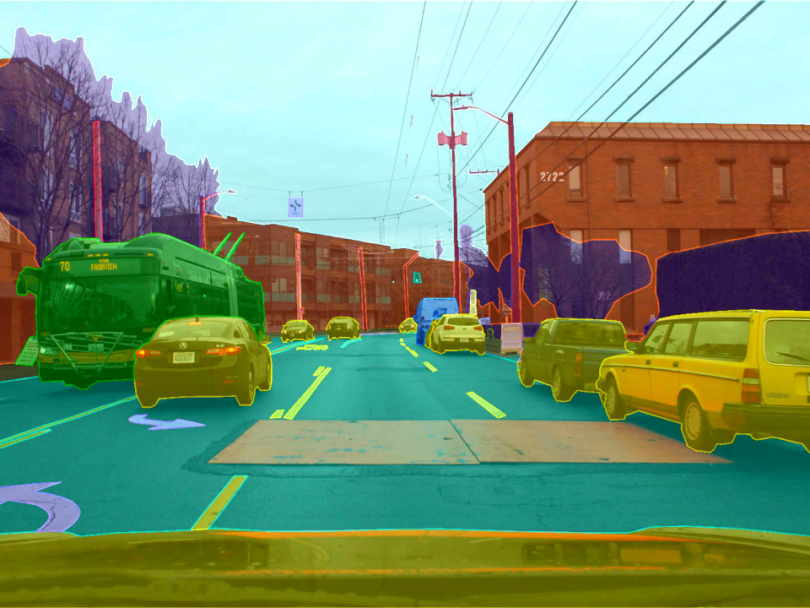 In an effort to make good on its promise to roll-out self-driving rides by 2020, Uber has just acquired Seattle-based startup Mighty AI. 
Founded in 2014, Mighty AI specializes in the development of training data for use by autonomous vehicle makers. Their tools help build the "brain" behind self-driving cars, helping them learn to recognize everything from a person crossing the street to a yield sign to a double-parked ice cream truck. 
The company raised $27.3 million over the last five years, and reports 75 employees on Linkedin, spread out over Seattle, Detroit and Boston. Now, 40 of those employees will relocate to Uber's recently-expanded Seattle engineering office, which hosts 450 employees of its own. Mighty AI CEO Daryn Nakhuda will join Uber as part of the deal, while its president Isaac Kato will not. 
Uber's latest acquisition, and eighth to date, comes on the heels of a $457 million investment in Advanced Technologies Group, a self-driving car startup based in Pittsburgh. The investment saw some of the first autonomous road tests in the country. Now, Mighty AI's technology and data will continue to build on this process.
"The team at Mighty AI has built technology to label at scale using the latest AI and user experience techniques," said Uber ATG's VP of Software Engineering, Jon Thomason.
"Training our AI at increasing pace is critical to scaling our self-driving technology, and I look forward to bringing Mighty AI's technology together with our existing labeling automation expertise to help us move even faster." 
If the story of "major tech firm acquires self-driving startup" sounds familiar, that's because it is. Recent years have seen everyone from major automakers like Ford and GM to legacy Silicon Valley companies like Google make major plays in the self-driving sphere.
Just earlier this week, Apple acquired Mountain View-based Drive.ai, which was reportedly just days away from closing its doors and laying off its 90-person team. The deal reflected a larger picture of consolidation within the industry, following several high profile, fatal incidents involving self-driving cars. 
Now, the industry seems to be opening up a new chapter that's less "free for all" and more "how can we get this right?" Today's acquisition news hopefully brings that solution a step closer.