Built In Seattle's 50 Startups to Watch
Seattle closed out the decade with a bang, with local startups raking in a collective $3.5 billion in venture capital last year. Hometown to Amazon and Microsoft, Seattle is a not-so-surprising choice location for tech companies looking for steady footholds, top talent and ample funding. 
But while some of its larger technology companies continue to draw skepticism from lawmakers, Seattle techies have a ton of alternative employment options at smaller, mission-driven startups. Take the 50 Seattle-based startups listed here, for example. They're combating fake news, creating machine learning algorithms that can decorate a home, formulating new haircare products and even building the next moon rover. 
While every company on this list is still in its infancy, each one has shown remarkable growth, vision and potential. Keep an eye out for these startups in the coming year to make a big impact on Seattle, the tech community at large and maybe even the moon. This list showcases 50 Seattle area startups that have burst onto the scene within the last three years, anticipating a new decade that promises advances in tech.
Top Startups to Watch in Seattle
AnswerIQ
Core Scientific
Gemma
Maka Autonomous Robotics Systems
Nori
Rainway
Shared
SparkToro
TerraClear
Uplevel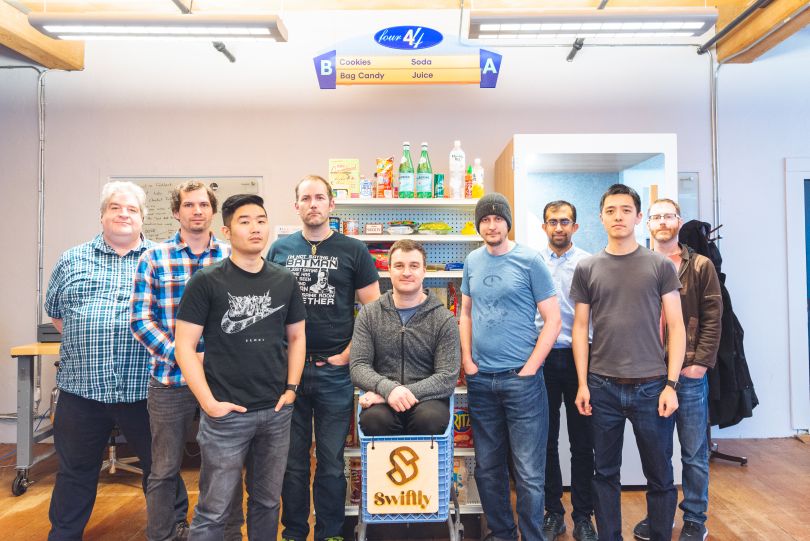 The tech world has caught onto the fact that people just don't love grocery shopping. The newest member to the ever-growing posse of grocery store-adjacent companies is Swiftly. What sets the company apart is its creative tech and how closely the team works with brick-and-mortar stores. For example, customers shopping in-store can use their cell phones to self-checkout and skip the line at the front of the store. Machine learning helps customers identify new deals and products they might like. The free delivery service doesn't hurt, either. If those perks sound appealing, investors agree: the company just emerged from stealth mode after raking in a whopping $15.6 million in seed funding.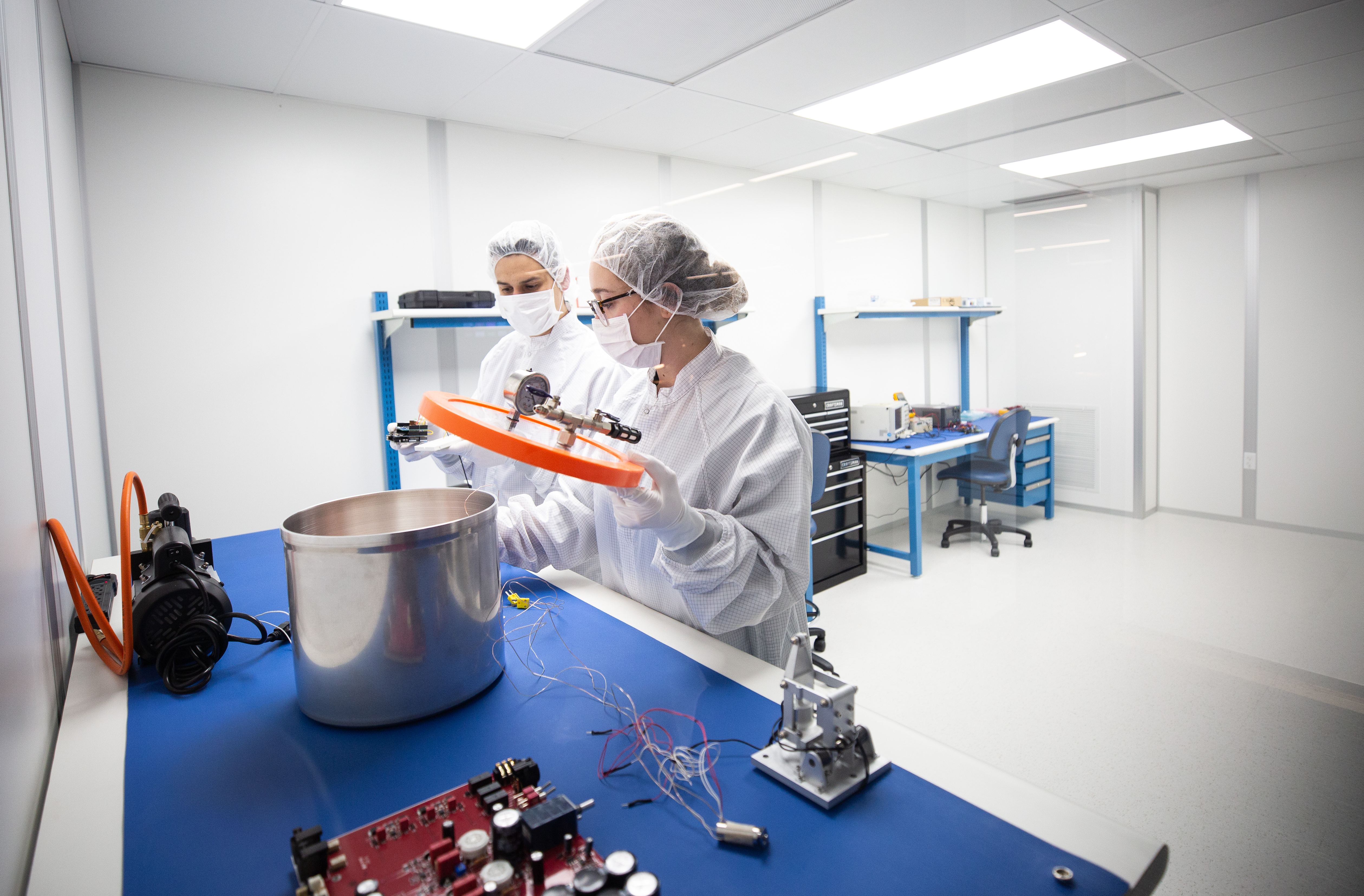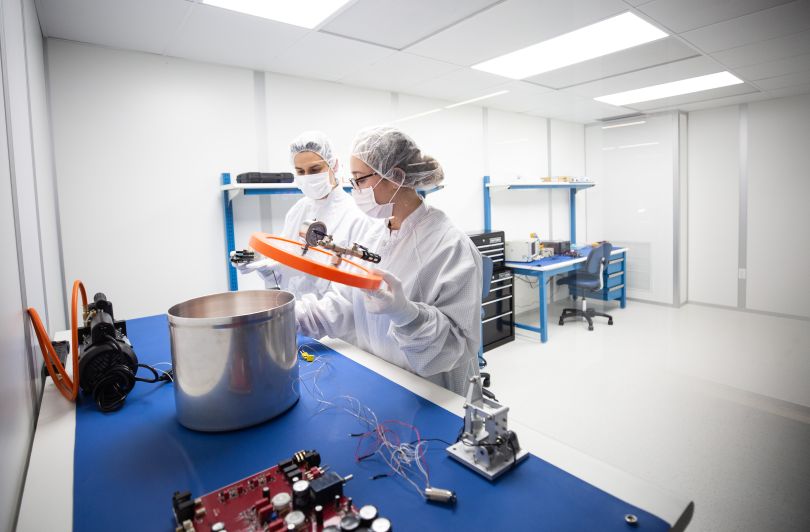 First Mode is made up of engineers and builders who know how to take a complex task — like designing a rover that can travel through space or a robot that can traverse a mine deep under Earth's surface — and build a solution that works. The company isn't limited to certain industries, or even planets, but aims to help industrial clients build machines that can work in the toughest of locations. For example, they recently signed up to work with Arizona State University to design a concept for the next moon rover.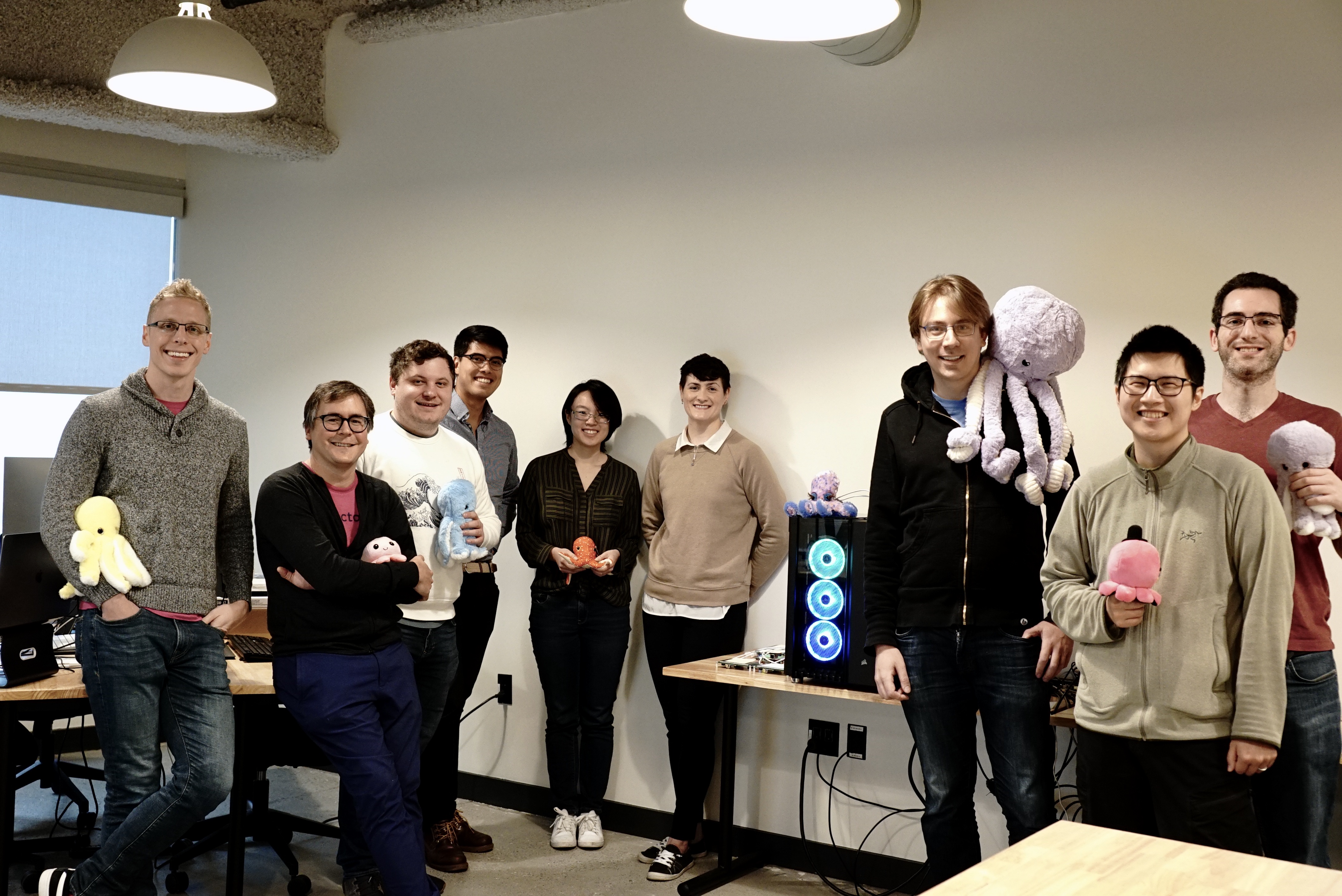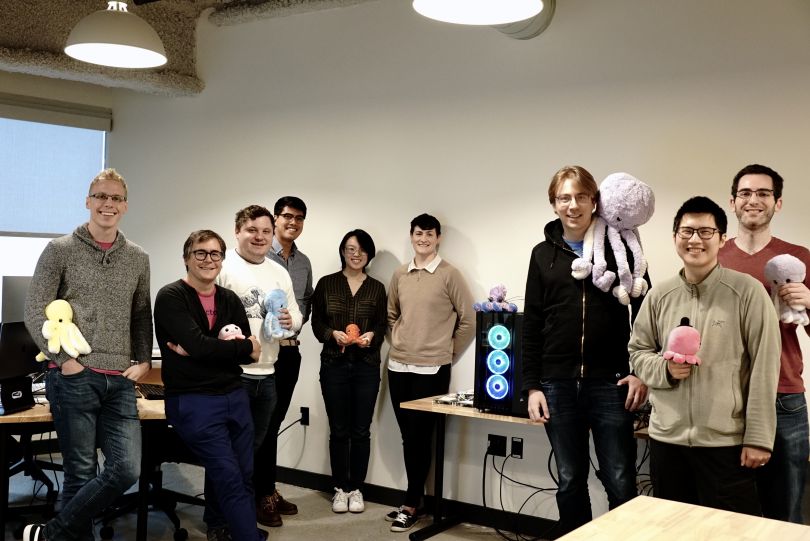 Deep learning isn't for everyone. Or is it? Founded by the open-source gurus behind Apache TVM, XG Boost and Apache MxNet, OctoML provides a democratic solution for companies looking to utilize machine learning, even if they don't have the resources or know-how to build AI themselves. This democratization of AI could allow more companies to deploy AI on their existing frameworks, or simply do it faster. With deep learning comes deep pockets: OctoML raked in a $3.9 million seed round, which it will use to help grow the team.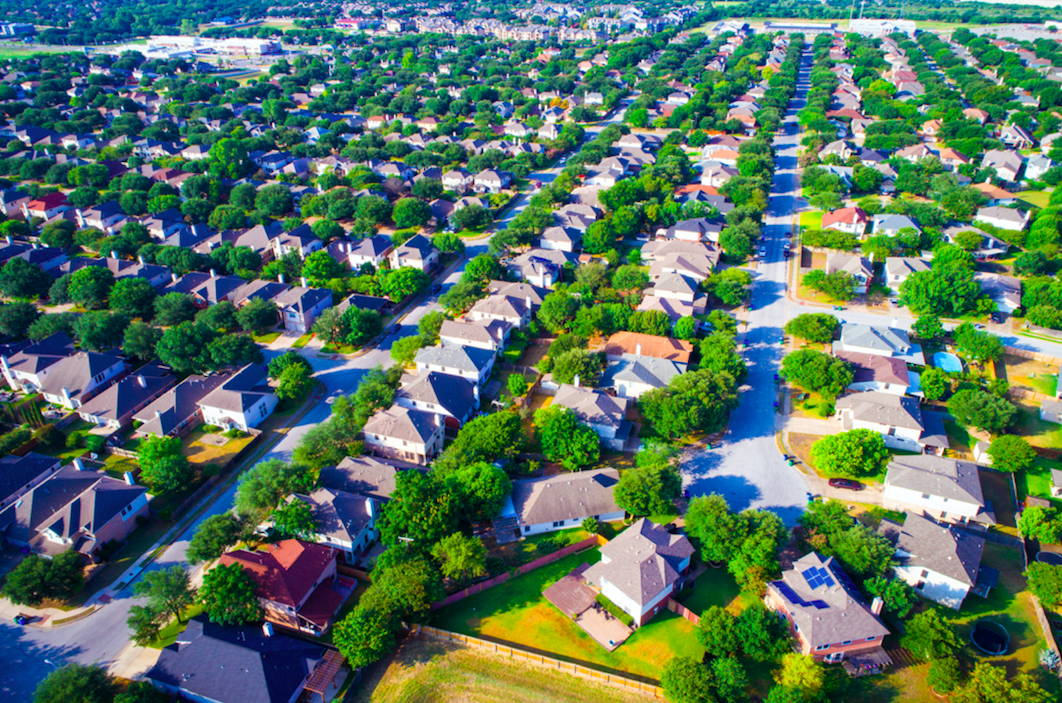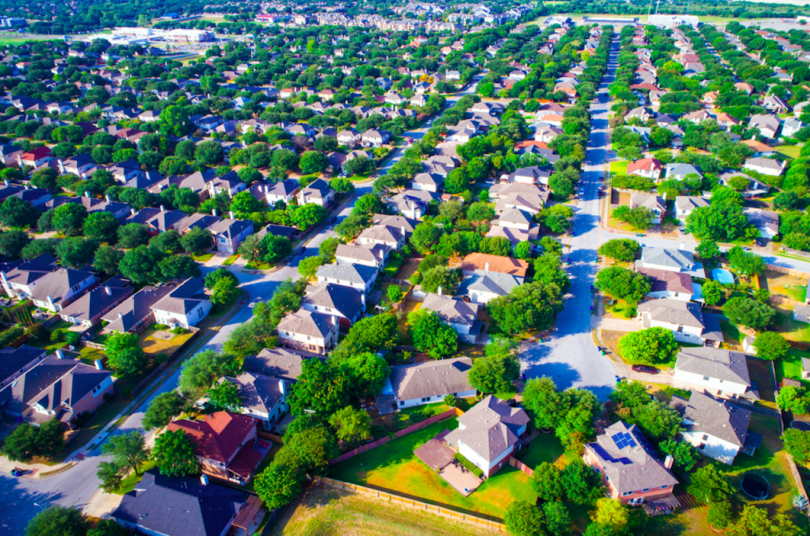 Modus Closing is an app that helps buyers close on houses. With $12.5 million in funding, a new office space and a mission to make the closing process more secure and transparent for the user, the real estate company has hit the market with a splash since its founding in 2018. Backed by the founder of Trulia, Modus is looking to take its two current offerings of escrow and title insurance and expand to cover every real estate transaction.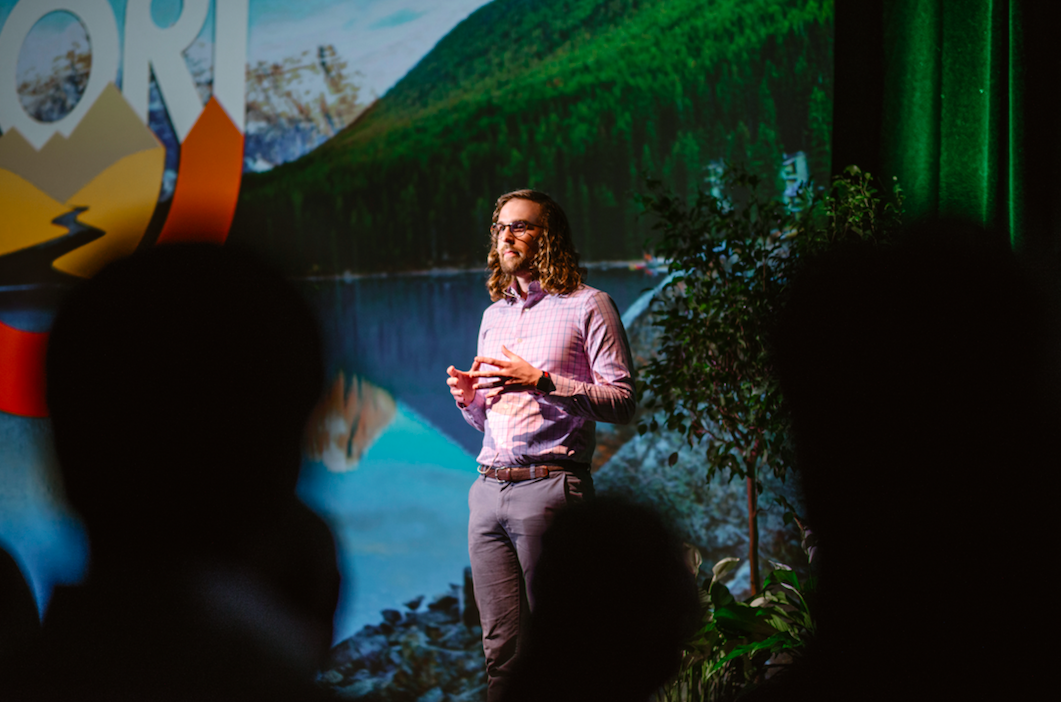 Climate change is a looming threat to our way of life. Nori is a marketplace where people can use cryptocurrency to pay to remove carbon by the ton from the atmosphere. But where does that captured carbon go? Nori has a partnership with farmers, who store it in their soil. After a stint in the Techstars Sustainability Accelerator, the young company seems poised to make an impact not only in not only sustainability but in blockchain as well.
Ally launched in 2018 and already has a pretty impressive list of clients, including Slack, Nike and DoorDash. It's also raised a whopping $26 million dollars. So, why the hype? It might have something to do with the fact that it's an OKR and goal-planning company that's followed its own model. Its software makes it easier for managers to help their employees track their goals and progress and plan for the future. With tools like Slack integration, the service strives to be intuitive and straightforward, allowing teams to stay focused on their actual jobs — not clunky lists or myriad calendar invites.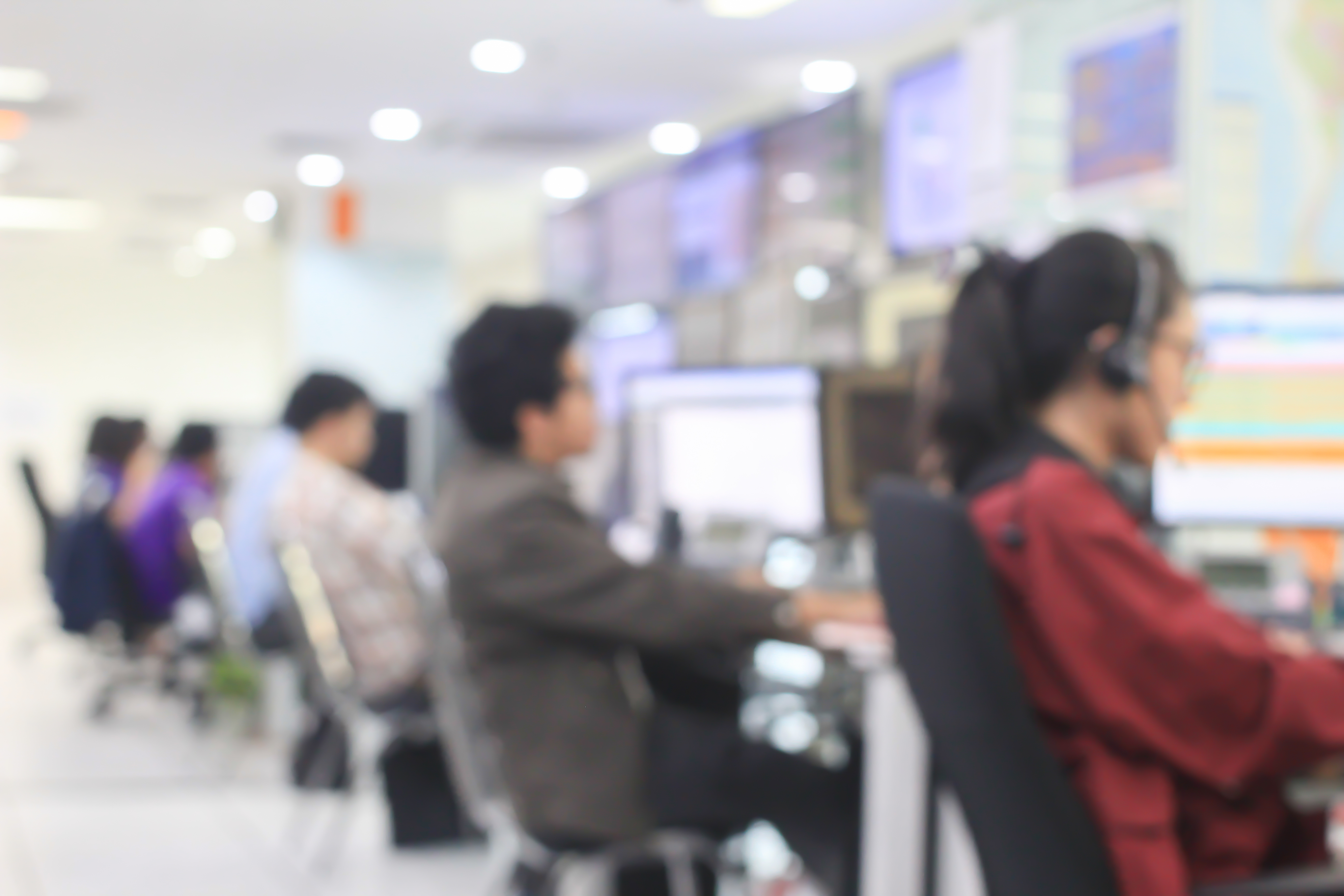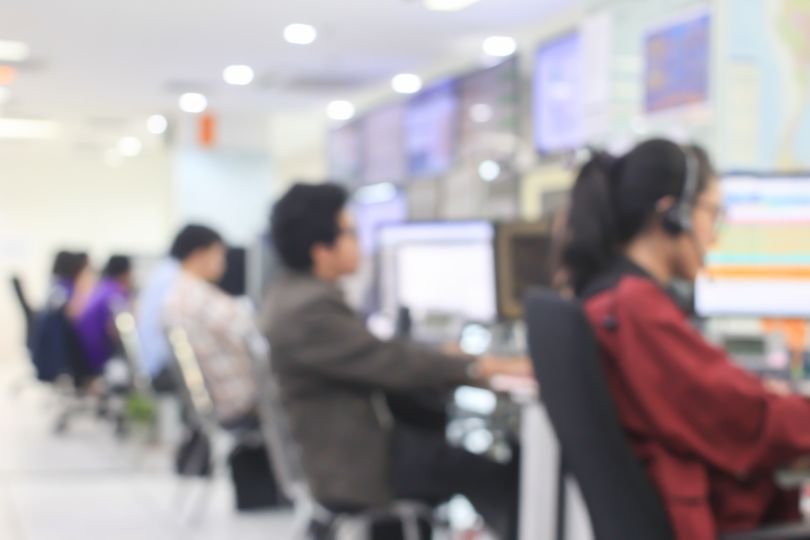 Customer service is hard — just ask anyone who's ever worked at your internet and cable provider. AnsweriQ wants to alleviate companies' largest customer-facing pain points by arming them with AI chatbots, auto-responses and submission forms that can better help their customers get the information they need, fast. With AnsweriQ's technology handling a lot of the most common and easily answered questions, support staff have more time to concentrate on complicated issues and high-priority cases. The Bellevue company has raised $5 million and has a client list that includes heavyweights like Expedia, BarkBox, SeatGeek and more. 
There are enough obstacles for immigrants, even without the sheer amount of paperwork involved in getting a work visa in the United States. That's where Legalpad, a 2018 Techstars grad, wants to help. It targets smaller businesses and startups that don't have the manpower to fill out the complicated forms and work visas necessary to hire immigrants. Legalpad takes the burden off these employers by using smart tech to complete forms — with human oversight. This empowers businesses to hire the talent they want to, regardless of citizenship. After a recent $10 million funding round, the company's current goal is to help 1 million people get work visas. According to its site, the team has already helped 75 companies hire international talent. And thanks to its tech, Legalpad says it can get there 83 percent faster than traditional channels.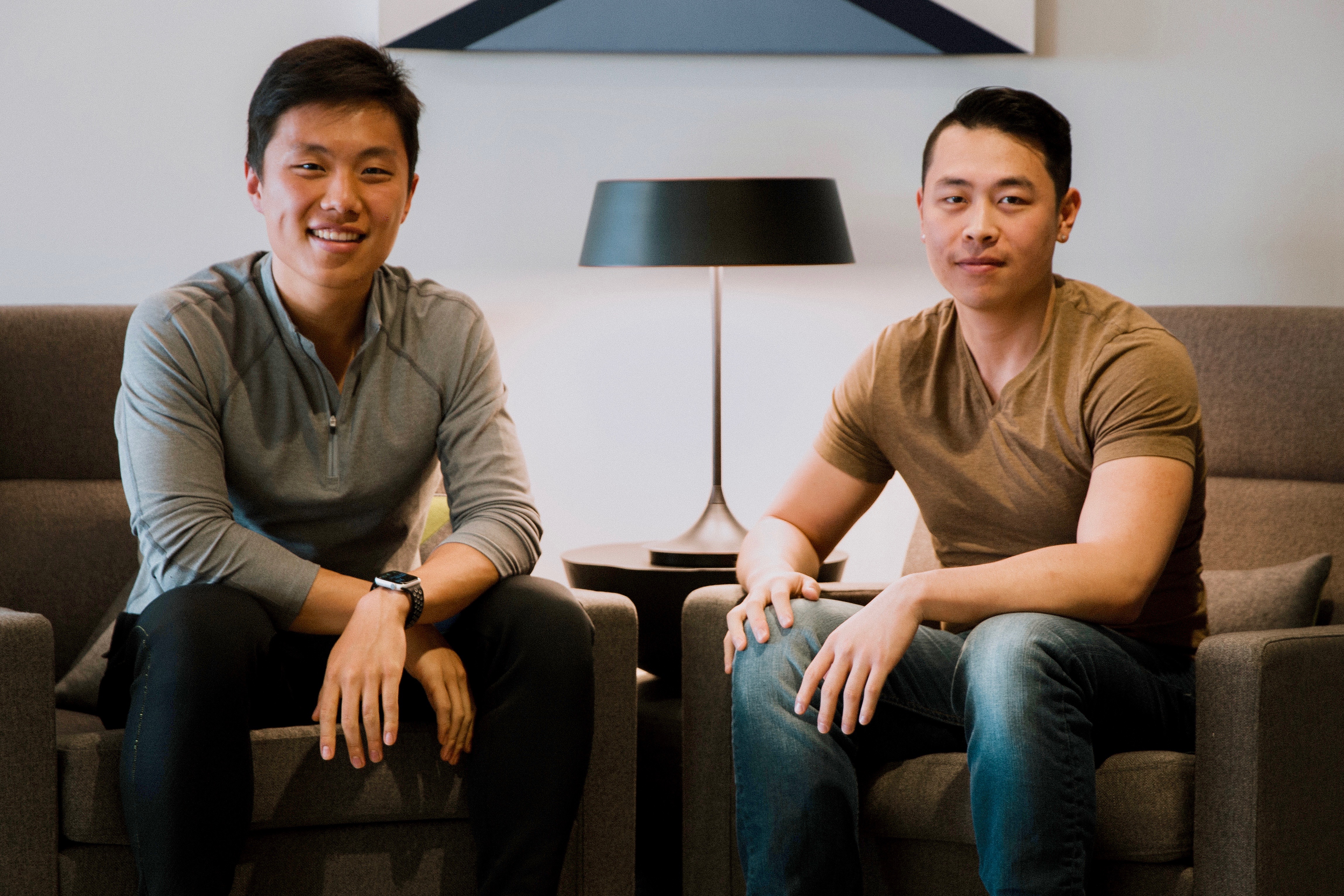 As companies find themselves turning more and more to machine learning to simplify workflows, they also find themselves increasingly in need of data scientists, analysts and engineers proficient in machine learning systems. AdaptiLab is a tool to help companies fill that demand for talent and help techies find their next career move. AdaptiLab runs its own coding challenges and phone screens for job seekers, then passes that information on to companies seeking to hire. By using AdaptiLab, candidates can potentially score positions at companies like Pinterest or Experian. 
How do you make coffee without coffee beans? Leave it to a couple of food scientists at Atomo Coffee to figure out a molecular alternative to coffee without the negative environmental impact that comes from coffee farming. Originally backed by a Kickstarter campaign, the company got a jolt of support with a $2 million funding round, which will allow Atomo to continue developing and scaling its coffee-less coffee offering.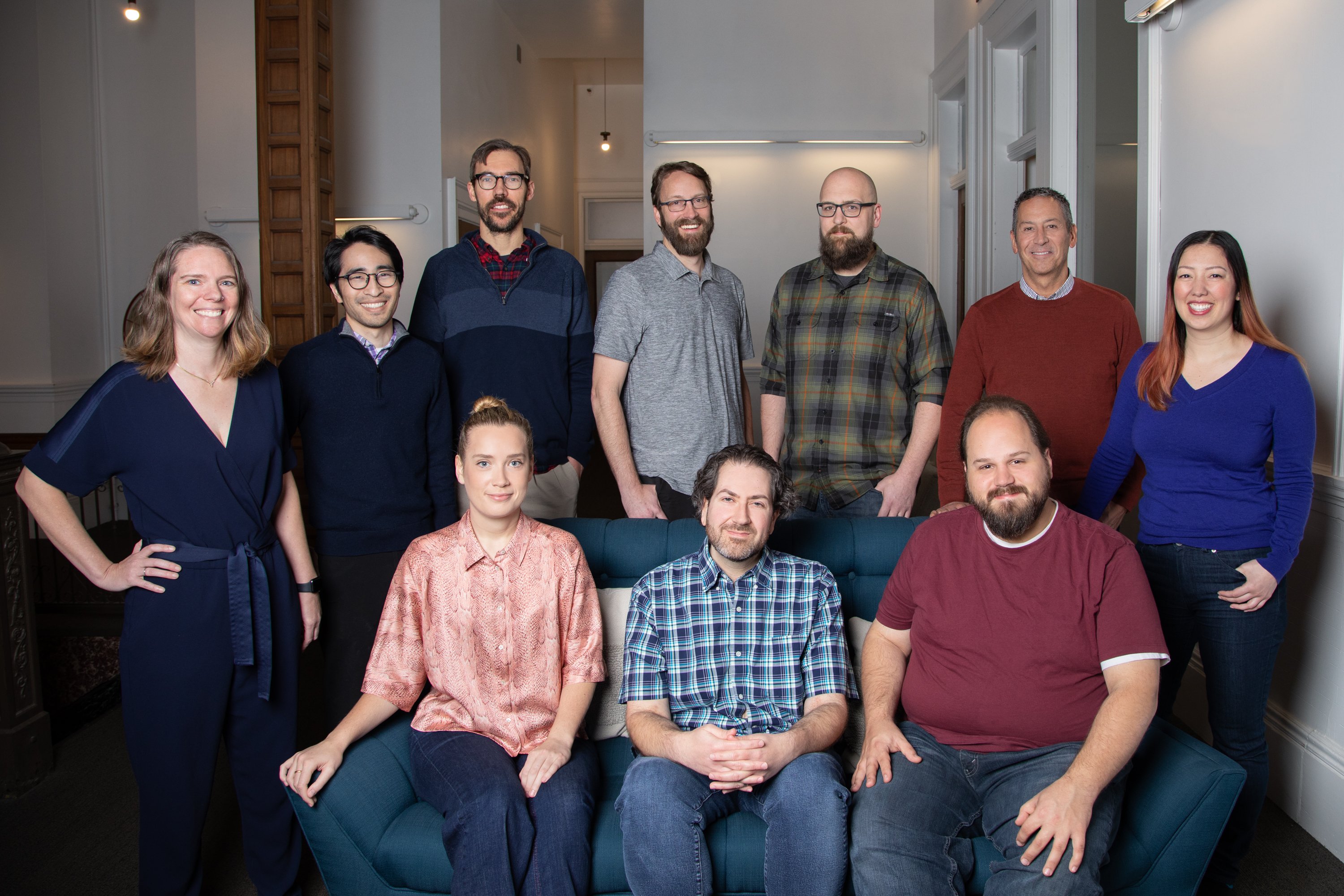 Revenue recovery might be important, but the activity itself can be extremely time-consuming. Attunely is taking the burden off finance professionals with a platform that utilizes machine learning to ensure state and federal compliance, create custom recovery strategies and organize client data in an intuitive way. The Pioneer Square Labs spin-out has had an eventful journey since launching in 2018, raising $3.7 million in funding to date.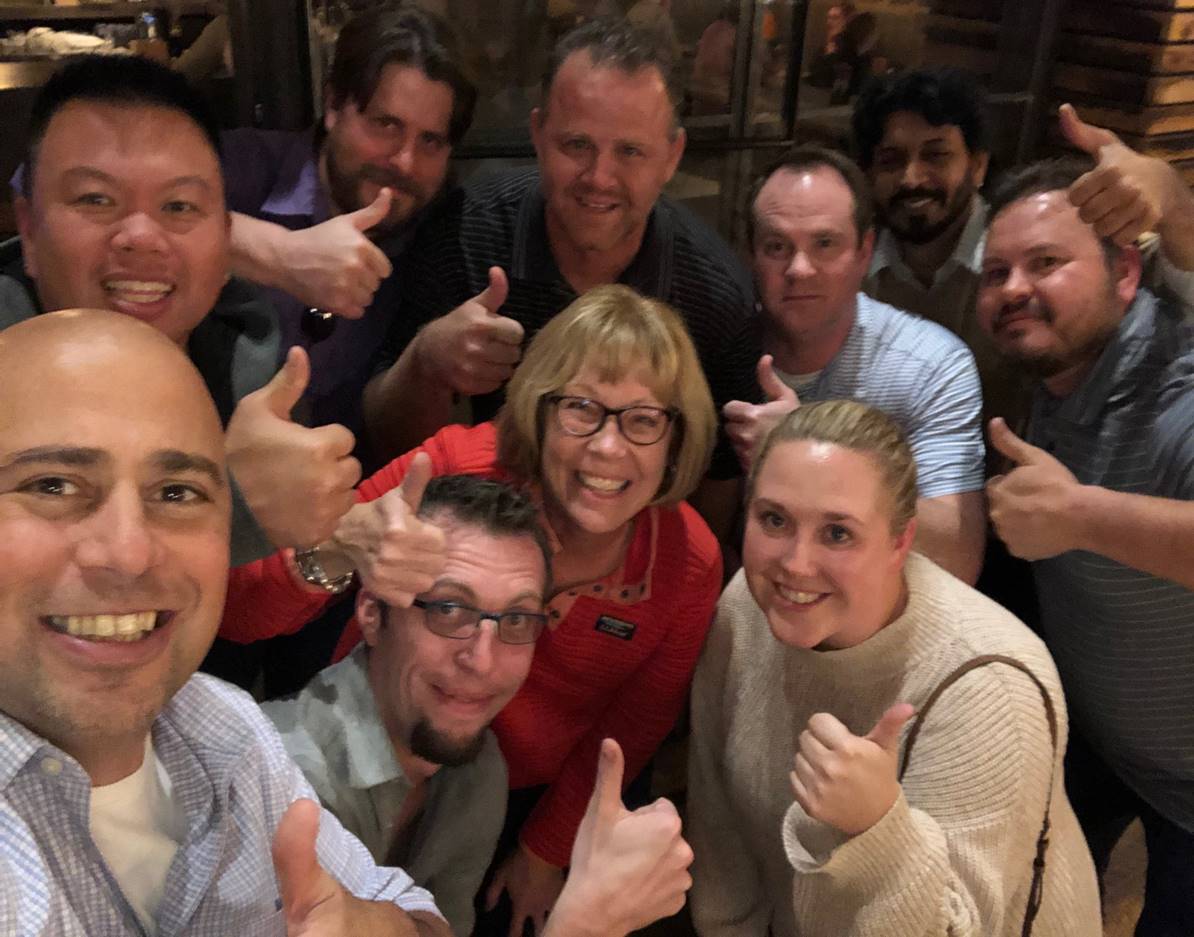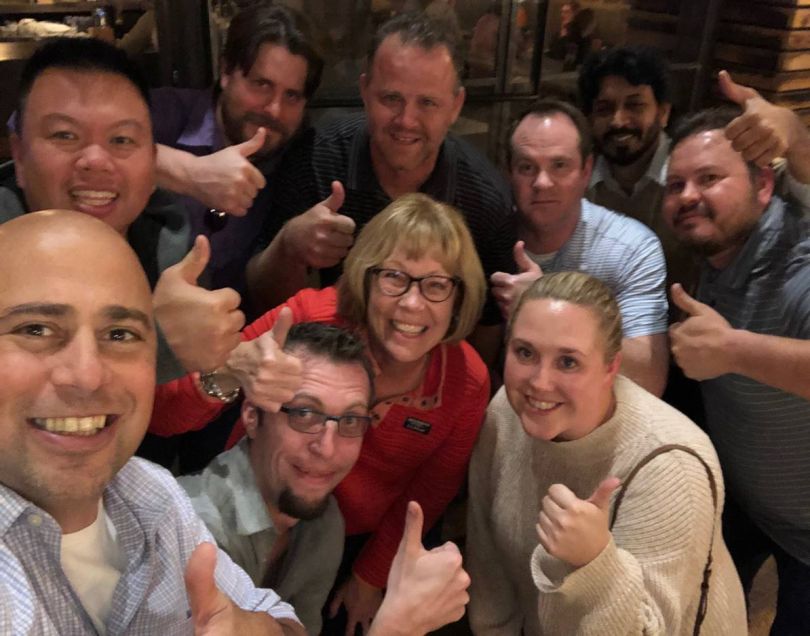 While blockchain and AI grow in popularity, not all engineers or companies have the means to build a new framework from the ground up. But with teams like Core Scientific creating ready-made infrastructures, they don't need to. Core Scientific hosts and develops infrastructure for blockchains and artificial intelligence, helping companies create new frameworks that can be easily scaled. Since 2017, Core Scientific has grown to nearly 100 employees and raised $100 million in funding. In 2020, it looks to continue hiring for its team.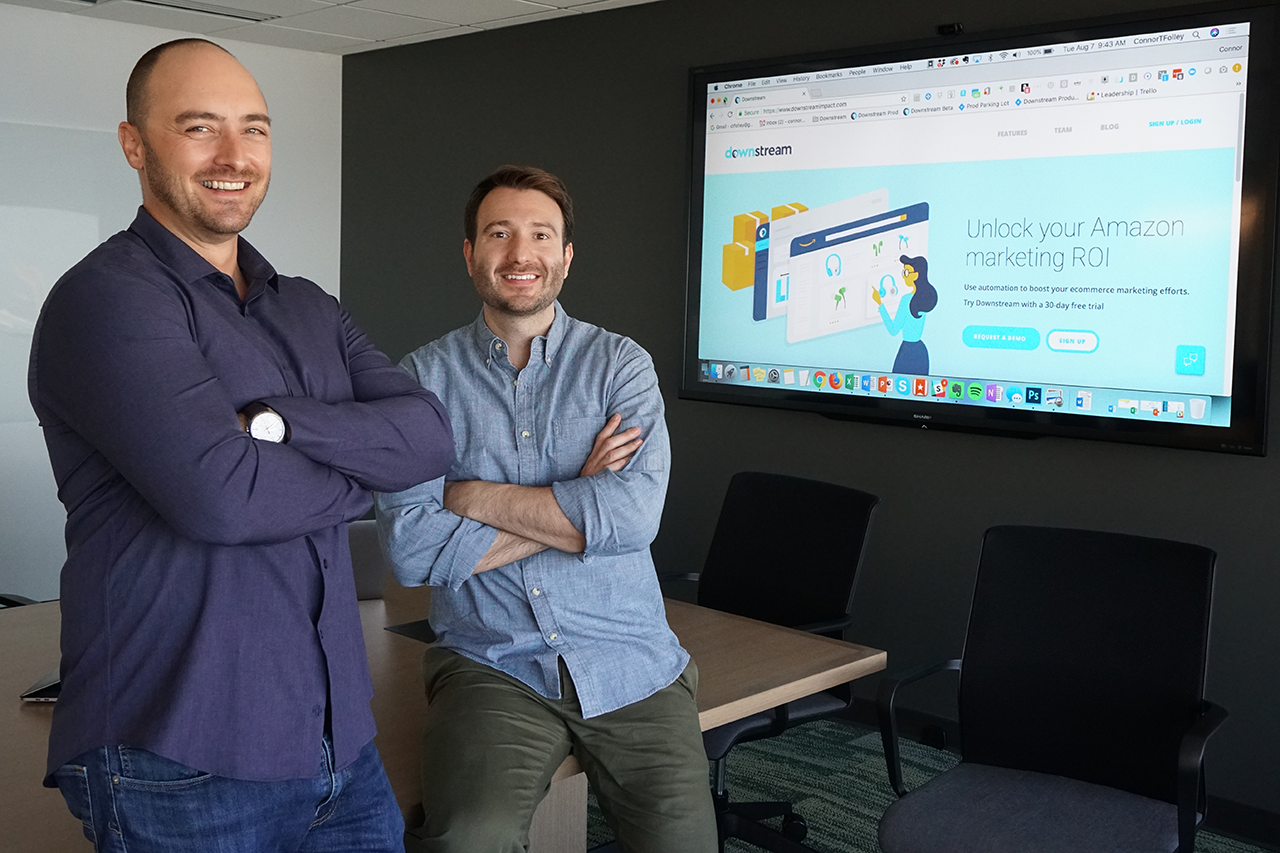 Downstream helps brands better utilize Amazon advertising. Using AI, Downstream enables customers to maximize their advertising budgets by providing clear data insights into what their clients are buying and looking at. For retailers looking to grow their businesses, learning to use advertising on Amazon can be daunting. Marketing automation tools like Downstream hope to make it easier to reach potential customers and target ads accordingly. Fittingly, the company was founded by two former Amazon employees, but what's more noteworthy is that the company has already raised $4 million.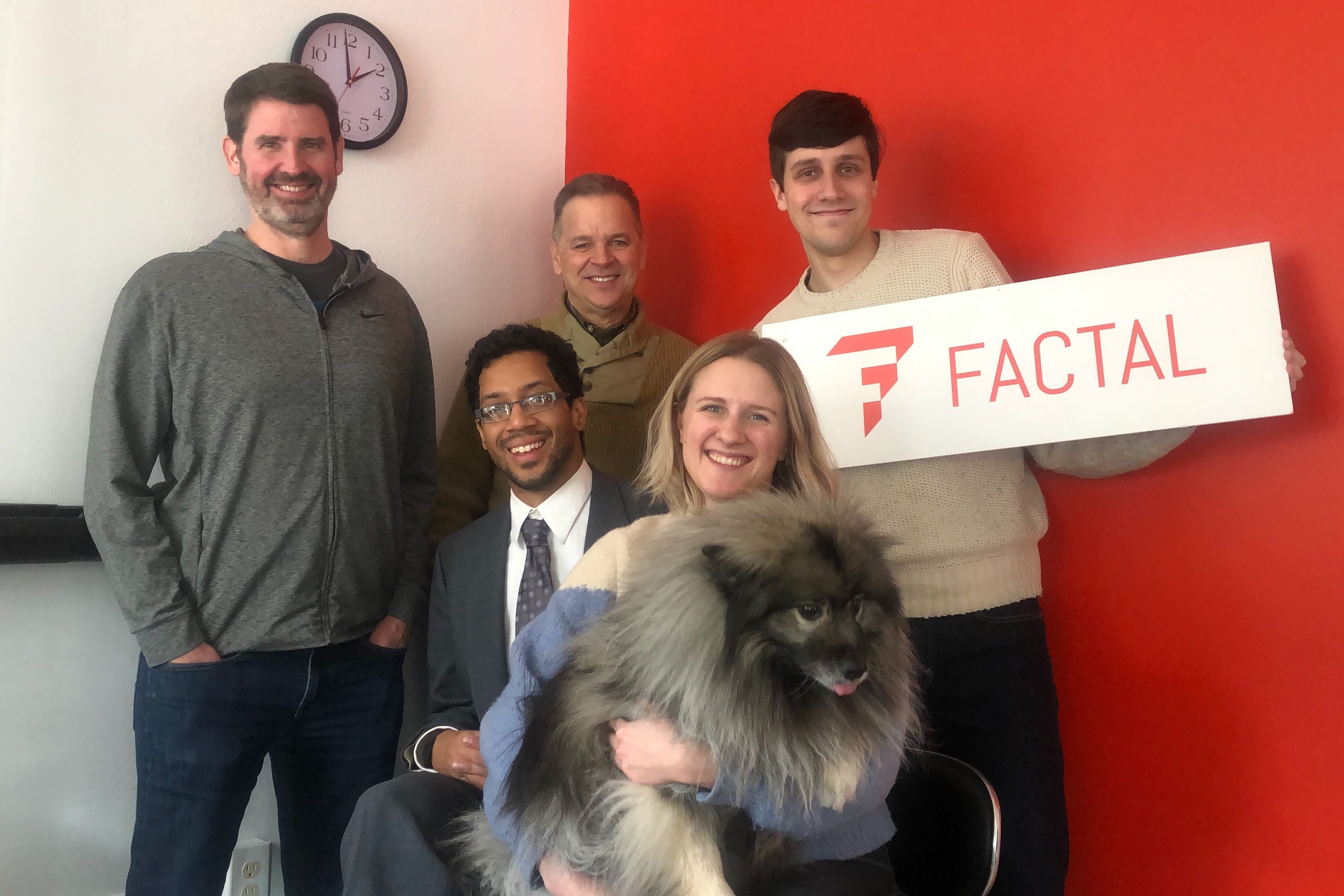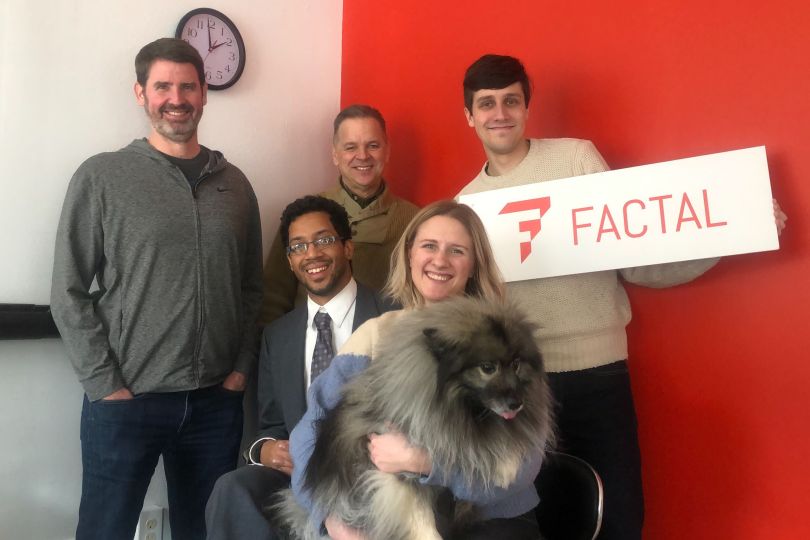 By now, we know that social media can be as useful as it can be detrimental, especially in regards to how information is spread. Factal helps cut through the noise by providing companies with verified information about disasters and dangerous events so they can make informed decisions about how to respond. Factal claims to scour the internet for information, verify it and then pass it along to its users so they can protect their workers and assets. Using machine learning and the knowledge of experienced journalists, the information provided by Factal is reportedly an accurate description of what's going on in the world and a far cry from the piecemeal, second-hand information you can find on Twitter or Facebook. In the fall of 2019, the company announced its services would be free for NGOs, as it hopes to be an especially useful tool for organizations that deal with disaster relief.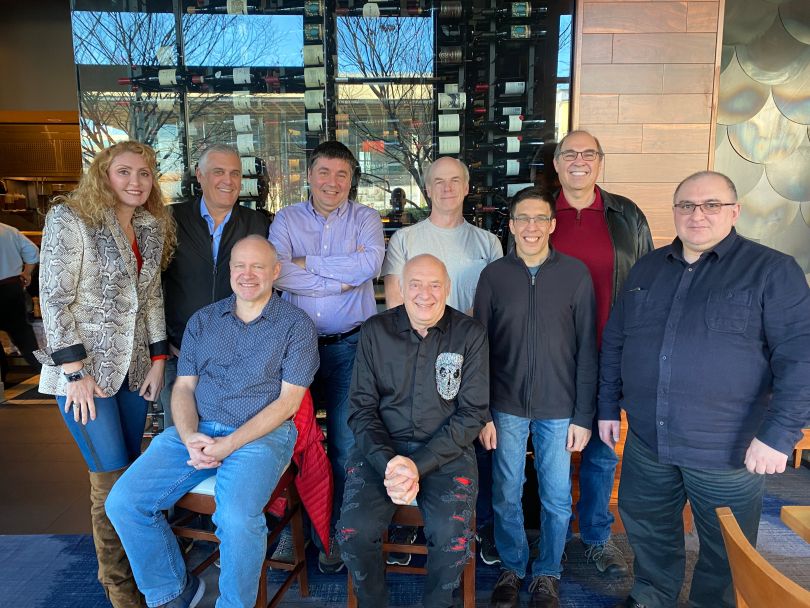 The boom of autonomous machines is coming. Founded in 2018, Gaia is building a platform to help engineers and programmers rapidly create new software systems that can support the rise of machines operating without human assistance. A world populated by robots carrying out their own tasks without instruction or supervision might seem like a science fiction movie, but Gaia is willing to bet that reality is nearly here — or at least the hardware is. When it comes to building cloud-based apps for those machines there is room to grow, and with Gaia, app development for delivery drones and smaller, home robots can be more easily built.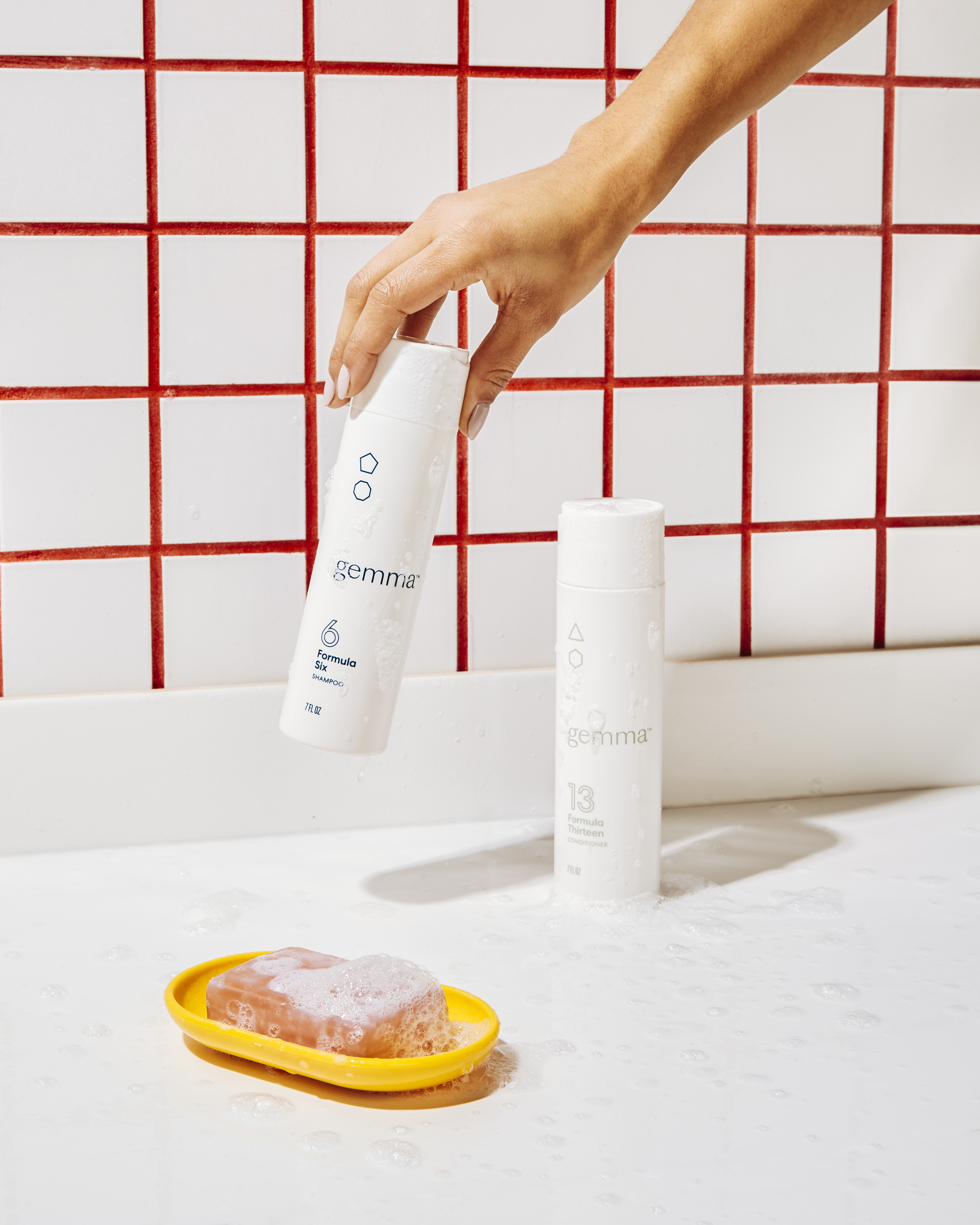 Buying a new brand of shampoo or conditioner can feel like a gamble: Putting money down on a flashy package based on the description on the bottle, leaving consumers to resort to trial-and-error until they find something that clicks. Gemma users take a short test online, browse recommended products that align with their hair types and lifestyles, and receive new hair care products in the mail to address their specific hair needs. With a Pioneer Square Labs credit under its belt and a hefty number of positive reviews, it seems Gemma is set up for a promising second year.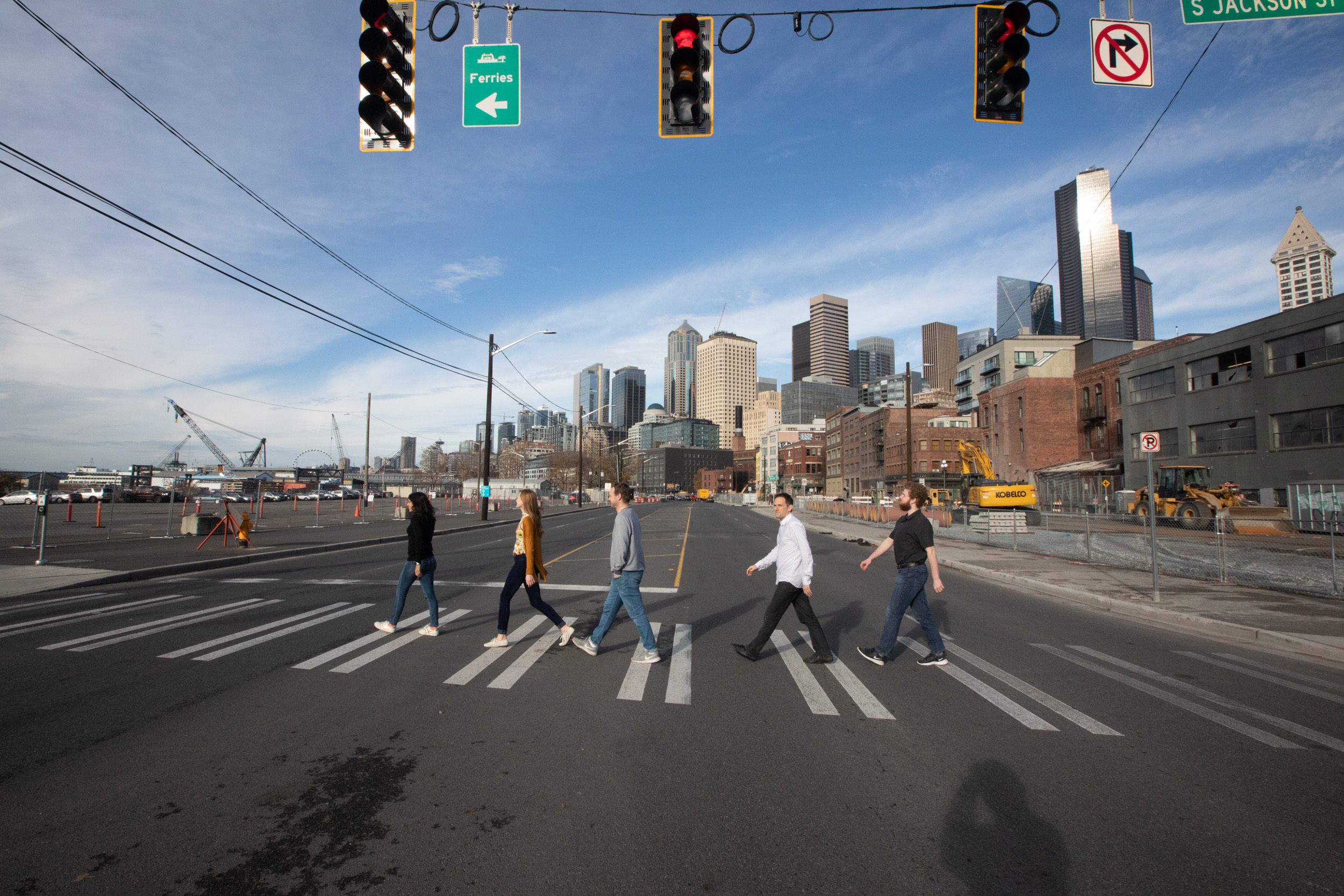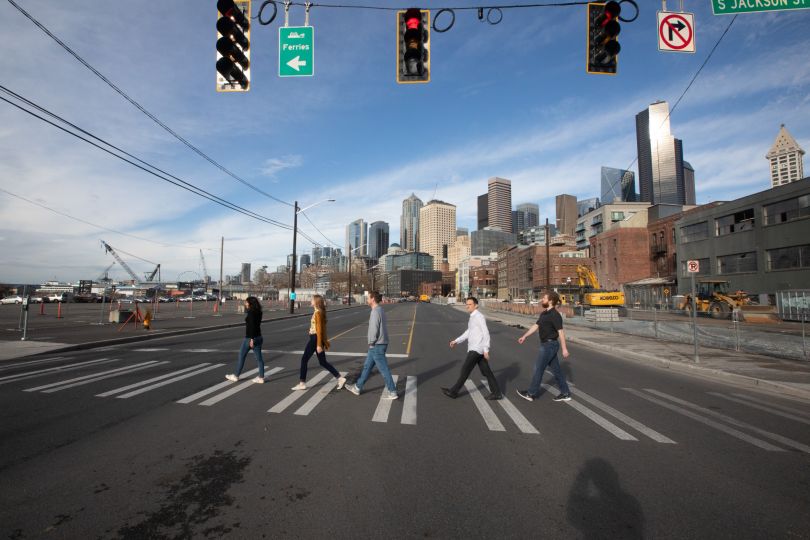 There are a lot of amazing podcasts out there that succeed in making listeners laugh, think critically or nerd out over a niche topic like Dungeons & Dragons. Nobody makes a podcast setting out to get rich, but for all the time and energy that goes into writing and producing a show, a little funding can allow for a more quality product. Glow can help. The company provides an easy way for podcasts to receive financial support from its listeners through a one-time payment or subscription. This doesn't require any additional apps to download, and fans can pay through the platform using Apple Pay, Google Pay or Stripe. In August 2019, Glow pulled in a $2.3 million seed round thanks to Greycroft, Norwest Venture Fund, Pioneer Square Labs and others.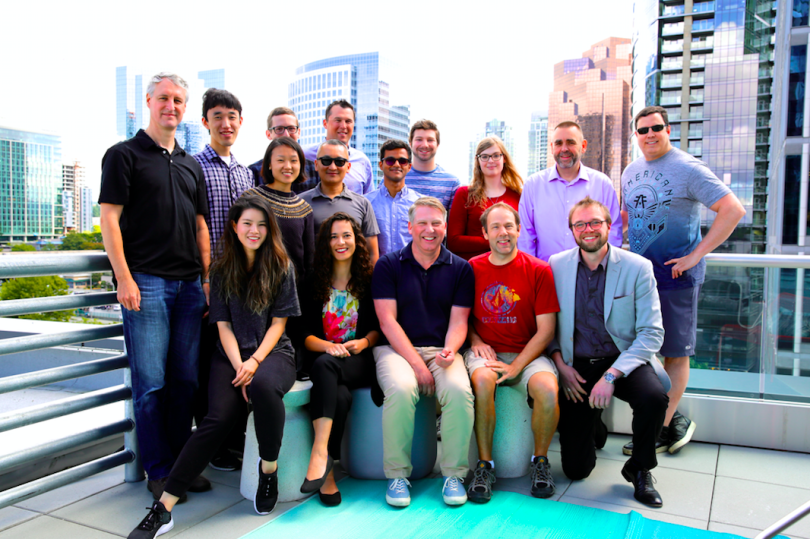 While every company has to adhere to compliance, the process can be messy and disorganized. Founded in 2018, Hyperproof is building software that helps companies with their compliance efforts and audit preparations. Using Hyperproof, teams can have a shared, central place to keep all things related to internal and external audits, which ensures greater accuracy and a clearer look into collected evidence. The startup has raised $3.2 million in funding and is looking to grow its engineering team.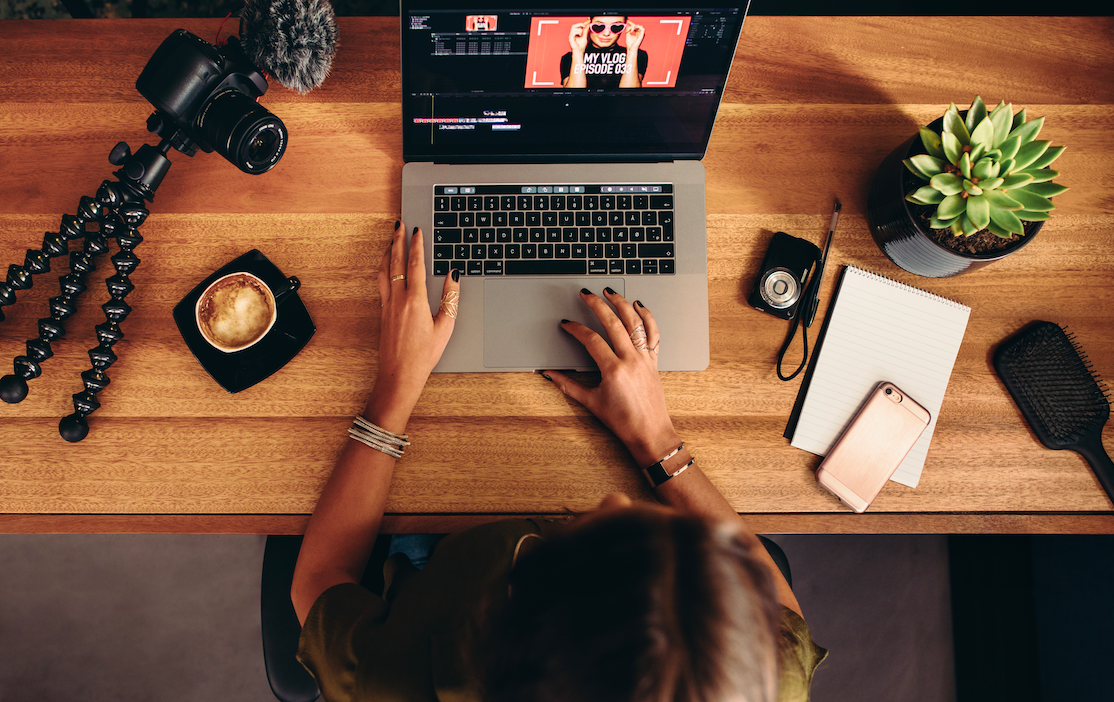 Lavish vacation pics. Humblebrags. Estranged relatives' political diatribes. Social media can be a scary place. But Inspo Network is hoping to change that with a curated platform that helps users focus on the trends they care about. From recipes to fashion to fitness routines, Inspo Network offers written and visual content from creators and influencers, as well as a shopping component that allows users to purchase items. It's a new way of digesting trends and media, and Greycroft, PSL Ventures, Barton Ventures and others are betting it'll be a success. With $8.5 million raised, it could be the making of a new trend.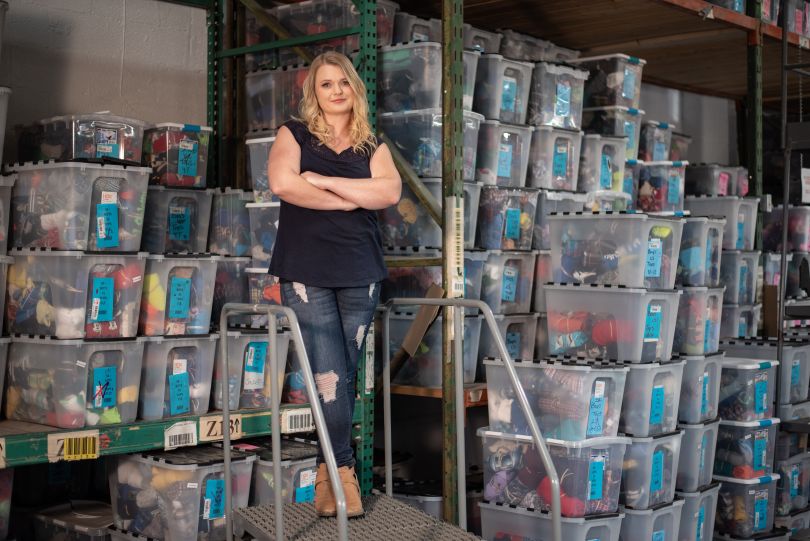 In 2017, Elise Worthy bought Kids on 45th, a locally beloved second-hand children's clothing store. Today, the brick-and-mortar store still stands, but the name is better known outside the Puget Sound area for its newer e-commerce arm. Operating similarly to services like ThreadUp, Kids on 45th ships boxes of gently-used kids' clothes, hand-picked by stylists. Parents avoid spending time and money shopping and can lessen their environmental impact by giving another life to perfectly fine outfits that their kids are likely to outgrow in less than a year.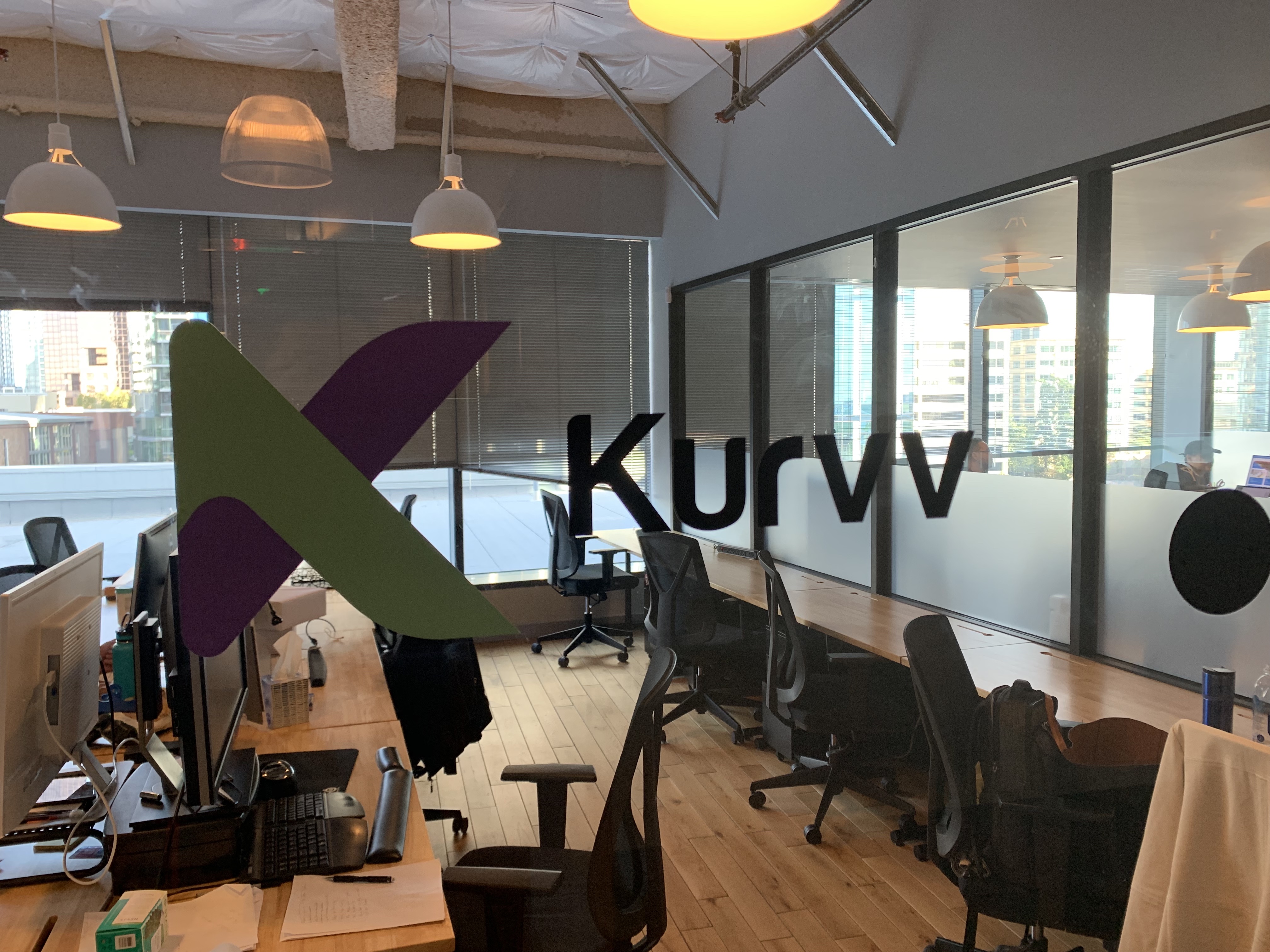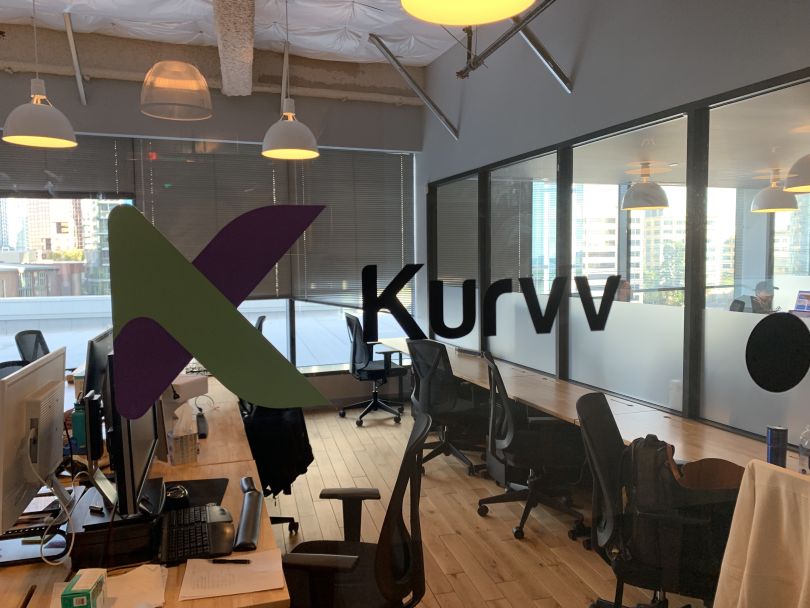 Kurvv strives to make data science something that hotels can tap into readily — without a dedicated data scientist on staff. Kurvv's software runs though hospitality data, and through the magic of AI, isolates customers that are likely to want to return. The company raised its first million in a seed round last fall, and although it is still in alpha, the potential benefits it could provide to small and boutique hotels are promising.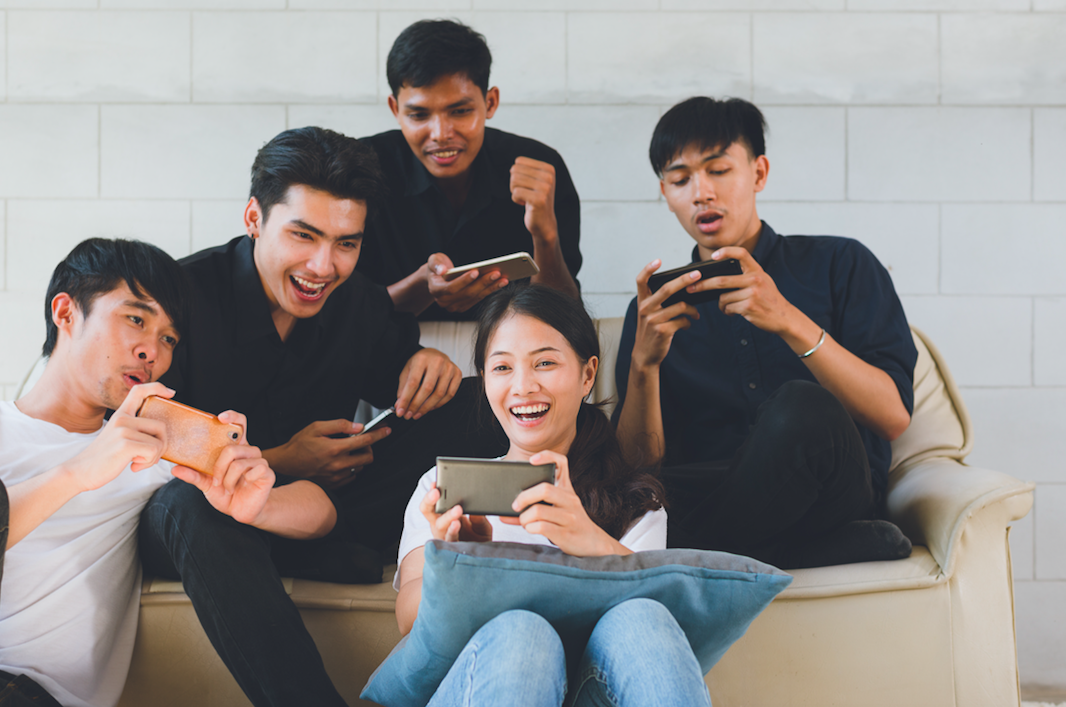 Leaftail Labs is a game design company that focuses on augmented reality. Specifically, the team is making the world around us cuter. While the company is tightlipped about its current projects, Leaftail offers one game, "Nibblity," that debuted in beta at PAX West. In this game, a user can interact with a series of adorable creatures in the world around them. Think "Pokémon Go." With a signature style and whimsical approach to game design, the team has the creds to back up the hype: they've got two Forbes' "30 under 30" recipients and a collective 40 years' worth of game design experience under their belts. To date, Leaftail Labs has collected about $1.2 million in funding to play with.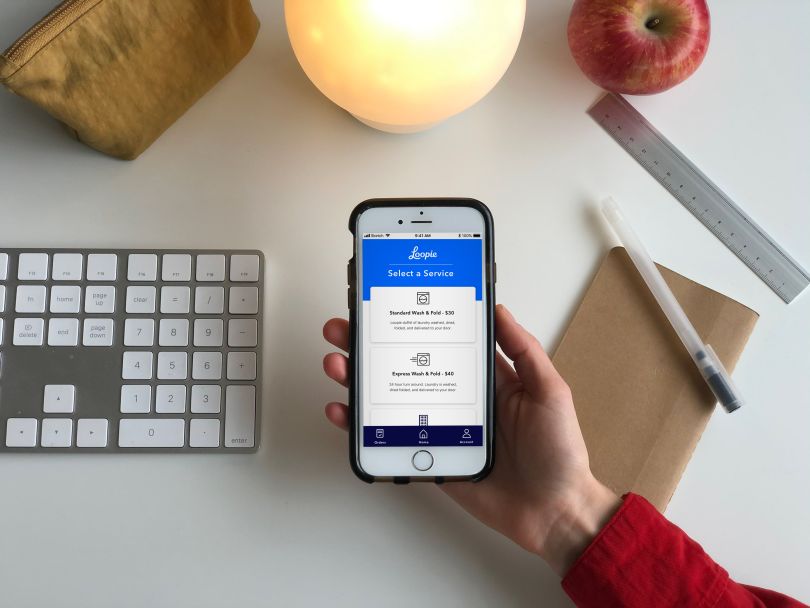 The gig economy has come for laundry. While other laundry-service startups rely on contracting the wash to laundromats and industrial laundry facilities, Loopie works a little differently. As a peer-to-peer service, it doesn't have much overhead and leans on its washers to use their own machines to launder clothes. Users simply open the Loopie app to request service, and within a 24-hour cycle, they're handed a Loopie duffle bag full of their freshly laundered clothing. With a former Microsoft veteran as the CTO and $300,000, we're going to stay in the loop with this one.
While there are dating apps aplenty, Mystery provides a solution for the step after matching with someone: where to go on a date. The team curates a series of activities that align with user preferences, then sends them out on the town, all the while leaving the itinerary a mystery. For the adventurous and decision-fatigued alike, this Seattle startup handles all logistics and communicates with users throughout the evening via text. The founders, former Convoy employees Shane Kovalsky and Vince Coppola, have raised more than $1 million in funding, which they've used to build the Mystery app and form a small team.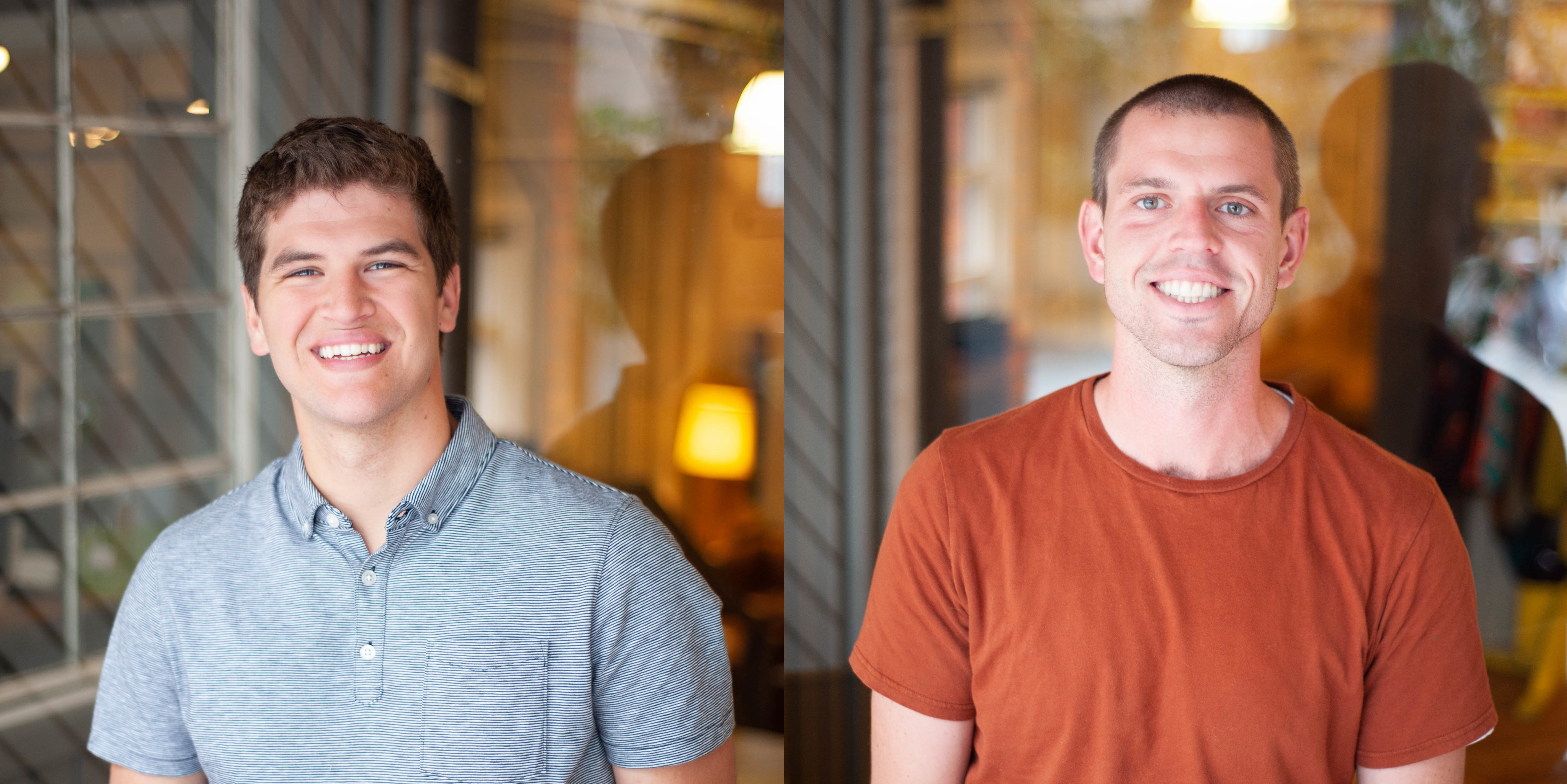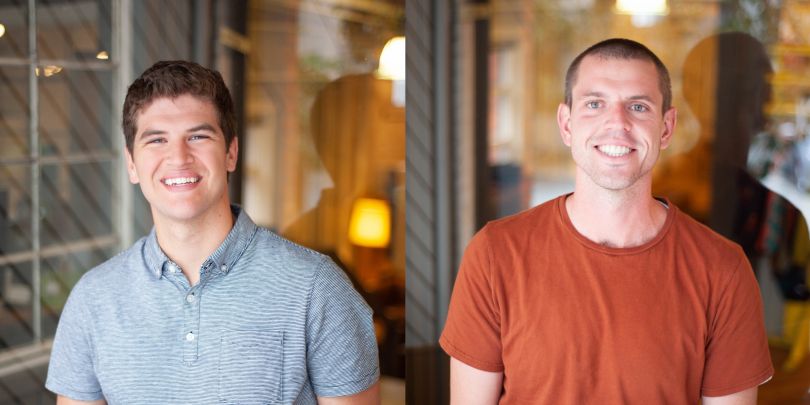 Meet Nodesmith, the platform making it easier for Web3 developers to create applications on blockchain networks. Instead of building out infrastructure from scratch, developers can utilize the platform to immediately access public blockchain networks. Reliability and response rates can be an issue when scaling blockchain nodes, but Nodesmith has built middleware to help handle issues related to both scaling and speed. If this list is any indicator, decentralized technology is booming, and Nodesmith is making it so everyone can participate.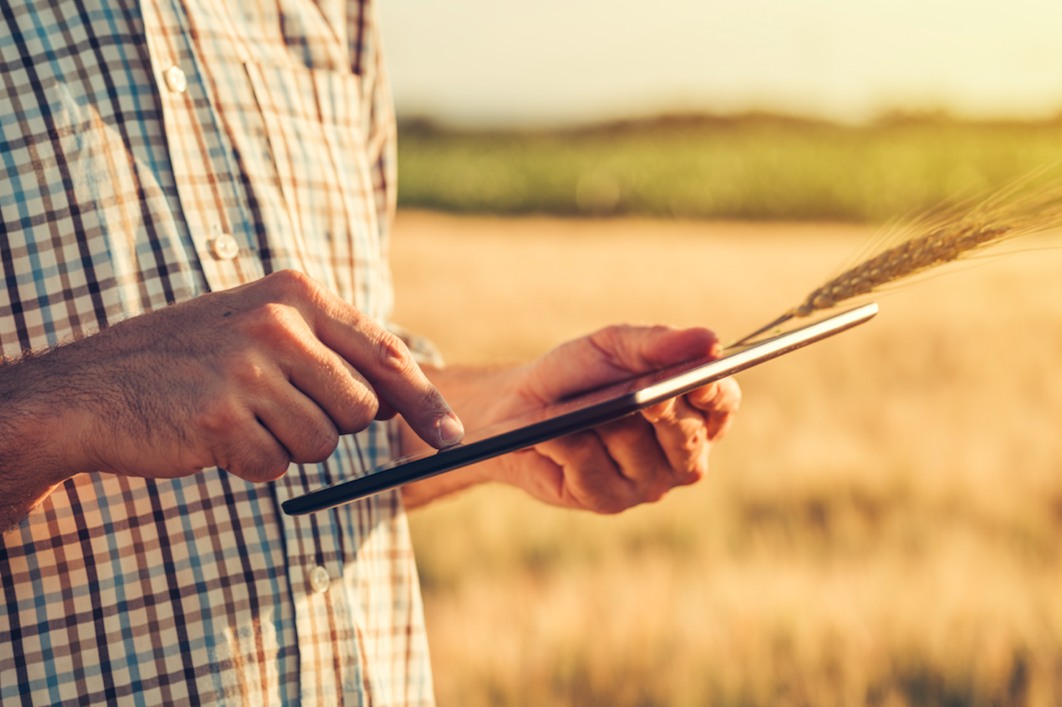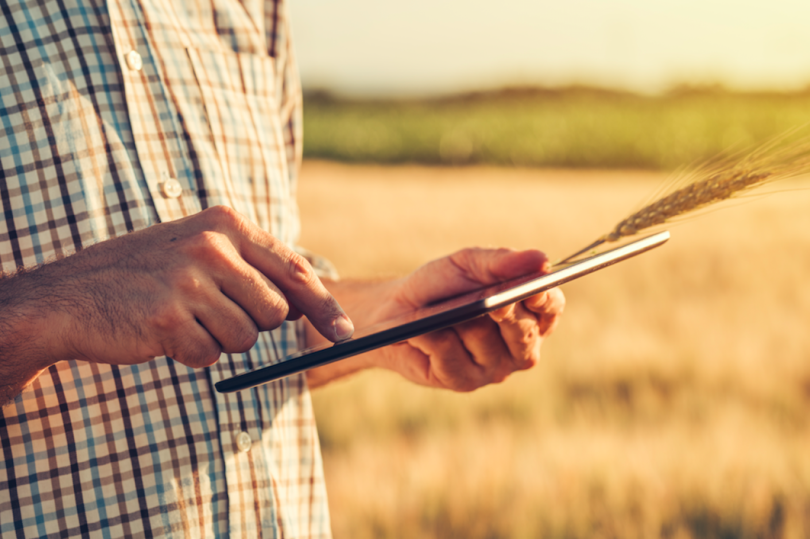 What could be more low tech than watching plants grow? Bellevue-based startup Pollen Systems is turning the activity into a state-of-the-art affair with drones and robots that collect and analyze agricultural data. With Pollen's tech, farmers save money and gain precise insights into how their crops are doing, and get alerted if issues like irrigation problems or pests arise. By collecting data frequently and allowing users to access that information at any time, Pollen Systems is putting more control into the hands of growers, which can lead to more successful harvests.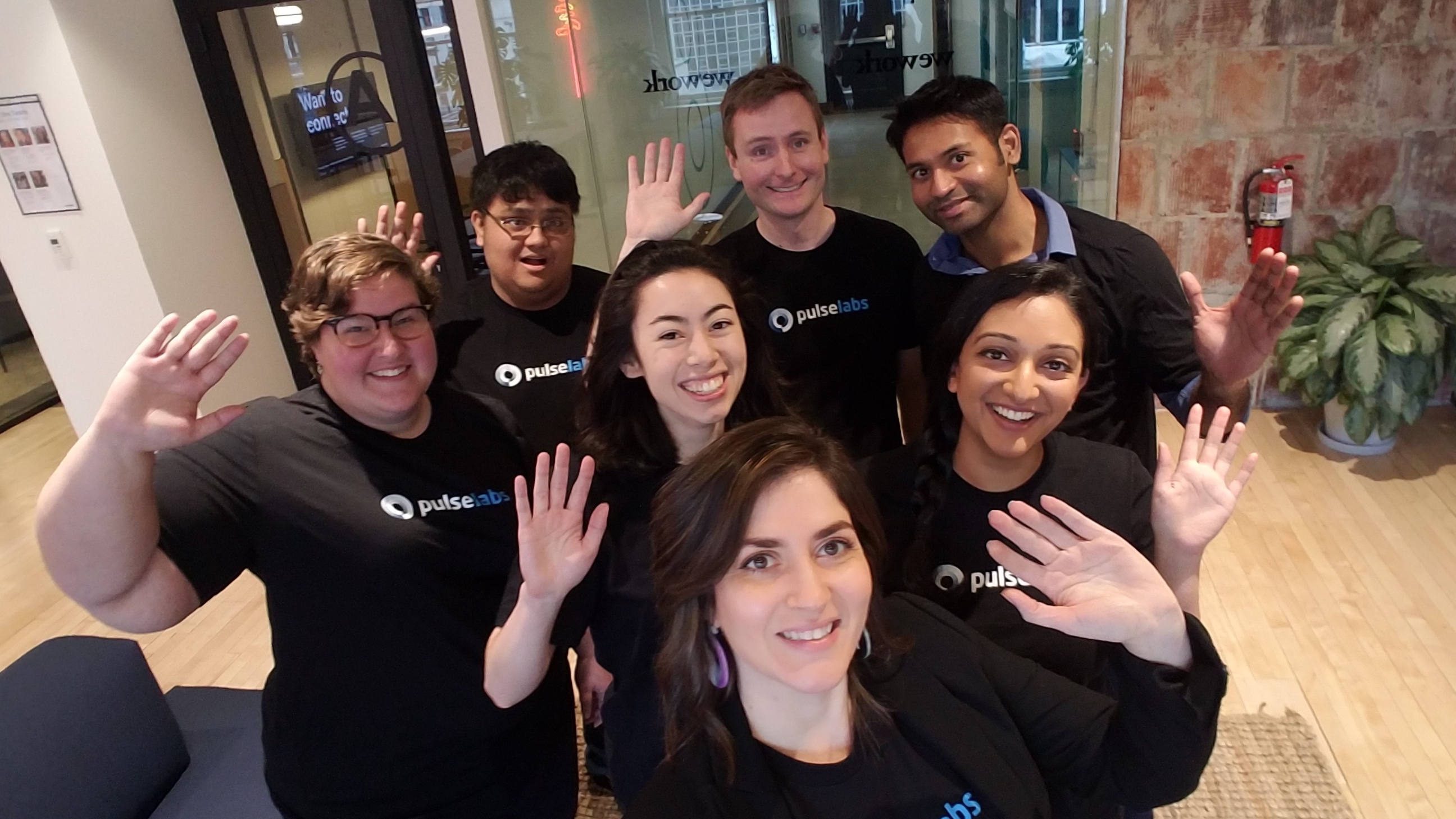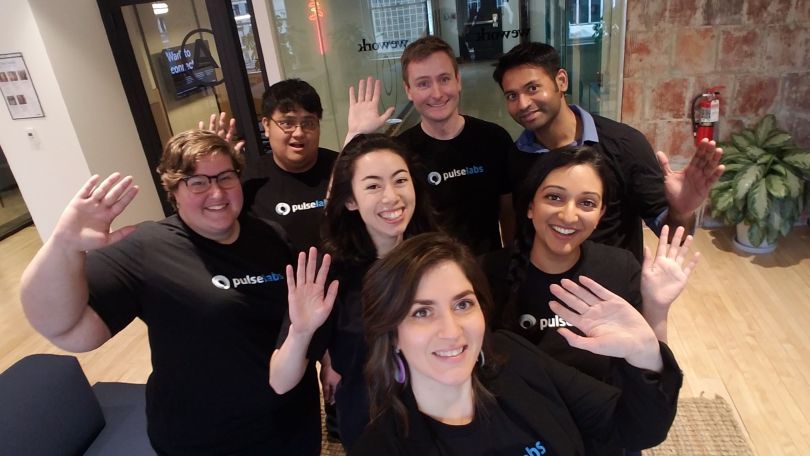 Pulse Labs was one of the inaugural grads of the Techstars-powered Alexa Accelerator, and it's not hard to see why. The company provides testing for voice applications like Google Assistant, Amazon's Alexa and Microsoft's Cortana. The data-driven results help voice app developers make better products by providing a panel of testers to gather feedback from users. With the rising popularity of voice technology, there's a clear need for thoughtful user testing of that technology. To date, Pulse Labs has raised $2.5 million.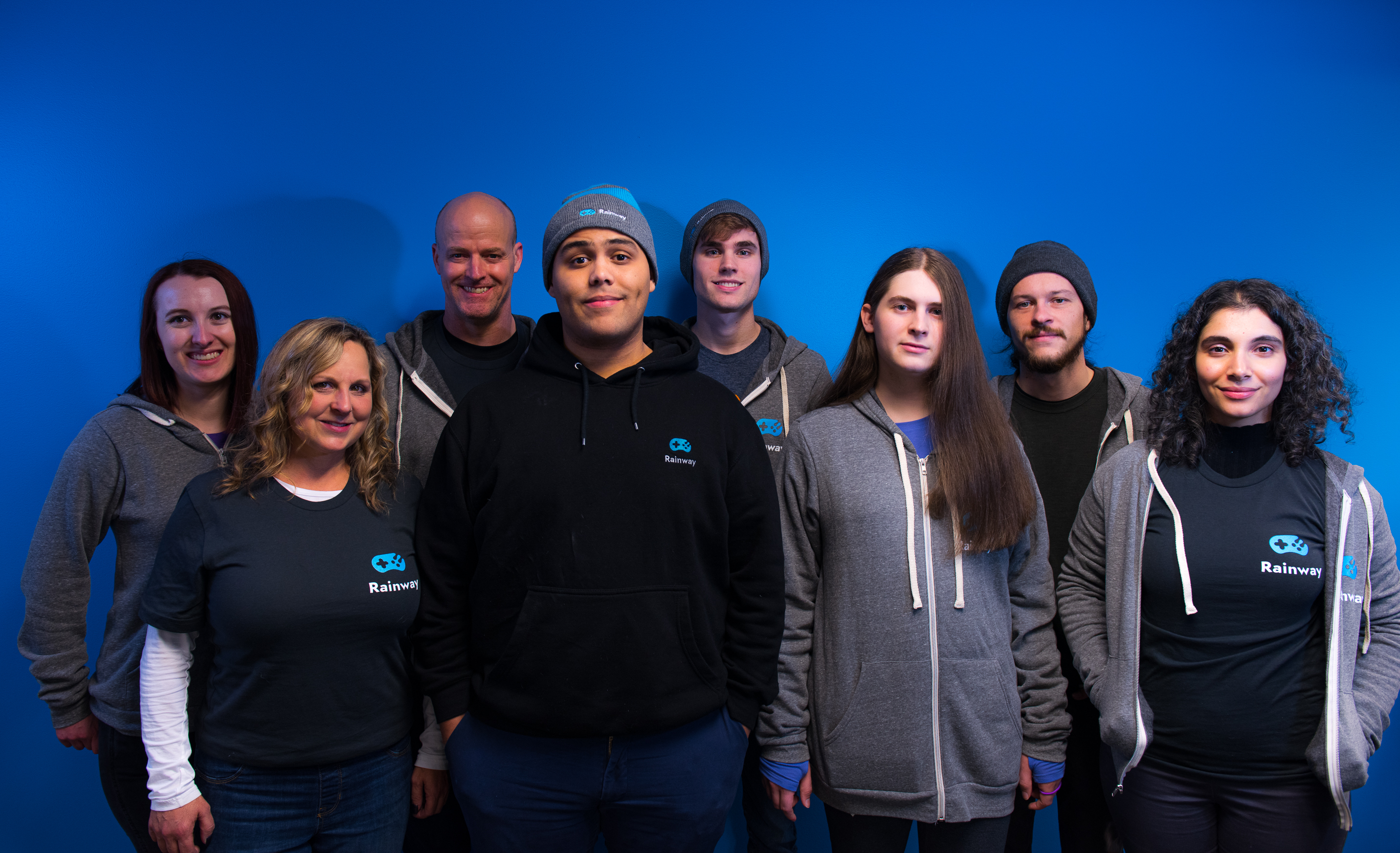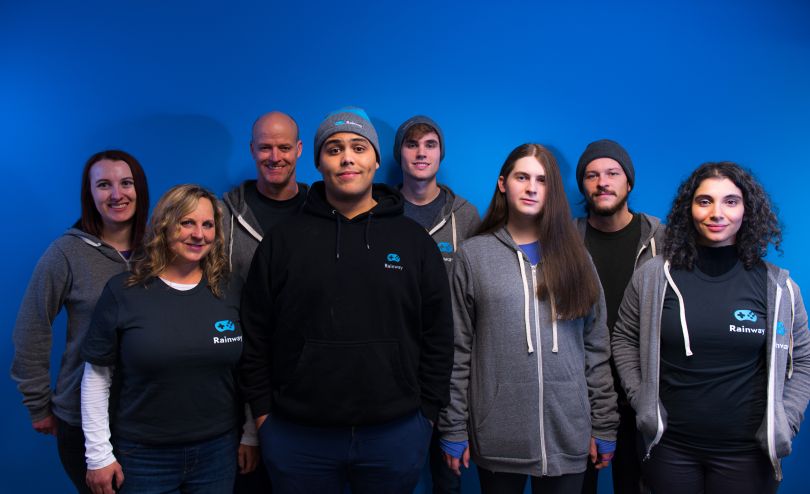 Gaming on the go? Rainway has built a way for users to play any PC game they own through a web browser — including on smartphones and tablets. That means that even if Rainway's users are away from home or on a different computer, they can still stream and play games. To make the deal even sweeter, there's no additional cost involved and Rainway boasts that its lagtimes are nonexistent.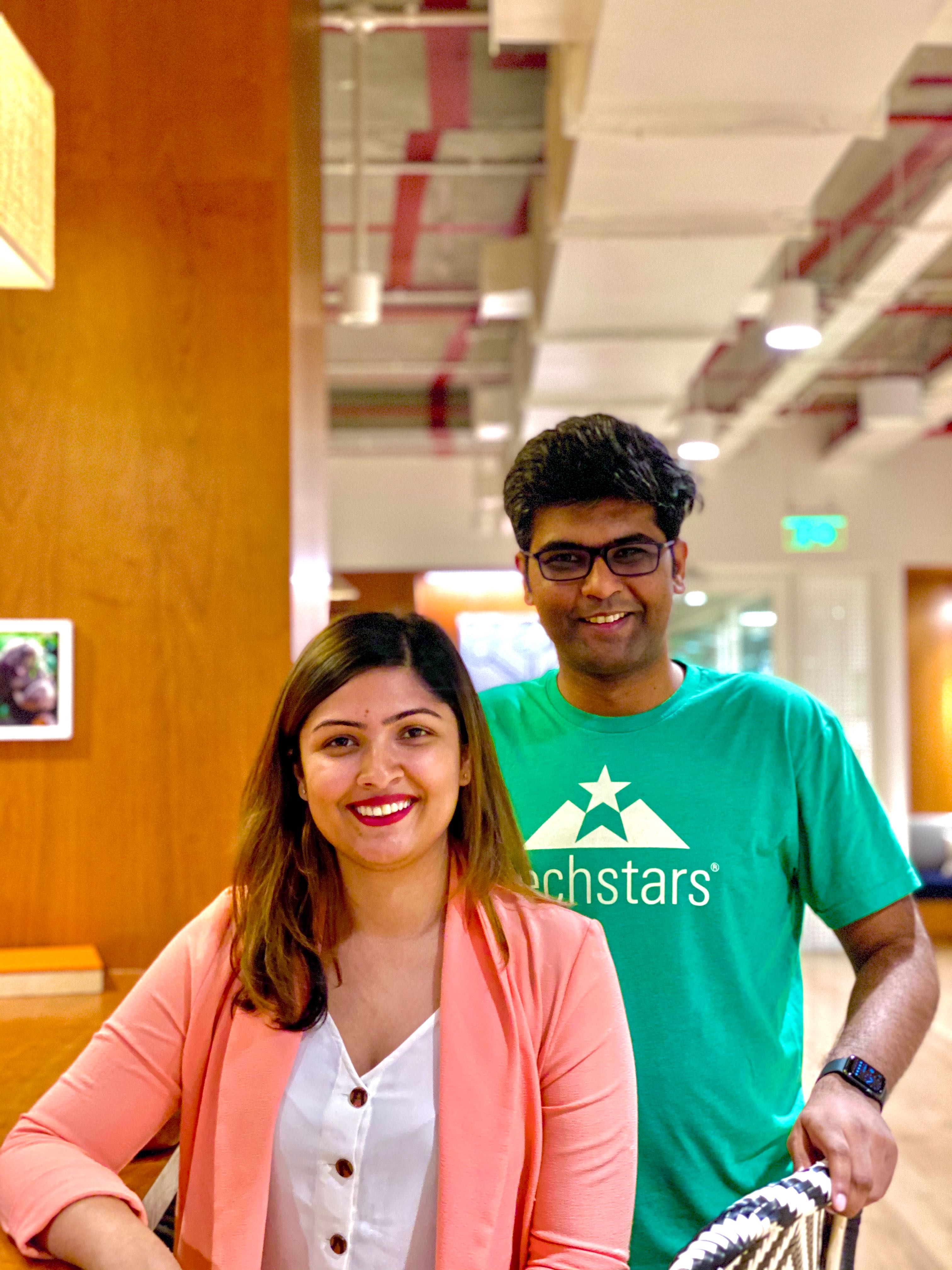 Rammer.ai uses artificial intelligence to analyze and understand conversations in real-time, then provides insights, action items and summaries of those conversations. For anyone who attends meetings, works in customer care or sales, Rammer.ai might just solve some of the more common communication lapses. The best part? Rammer.ai does so without needing voice commands. The platform was built to be scalable, customizable and requires no training data, so not only can businesses use it without needing to build custom models, but it also puts conversational intelligence tools into the hands of any developer. In 2019, Rammer.ai graduated from Techstars and raised $1.8 million.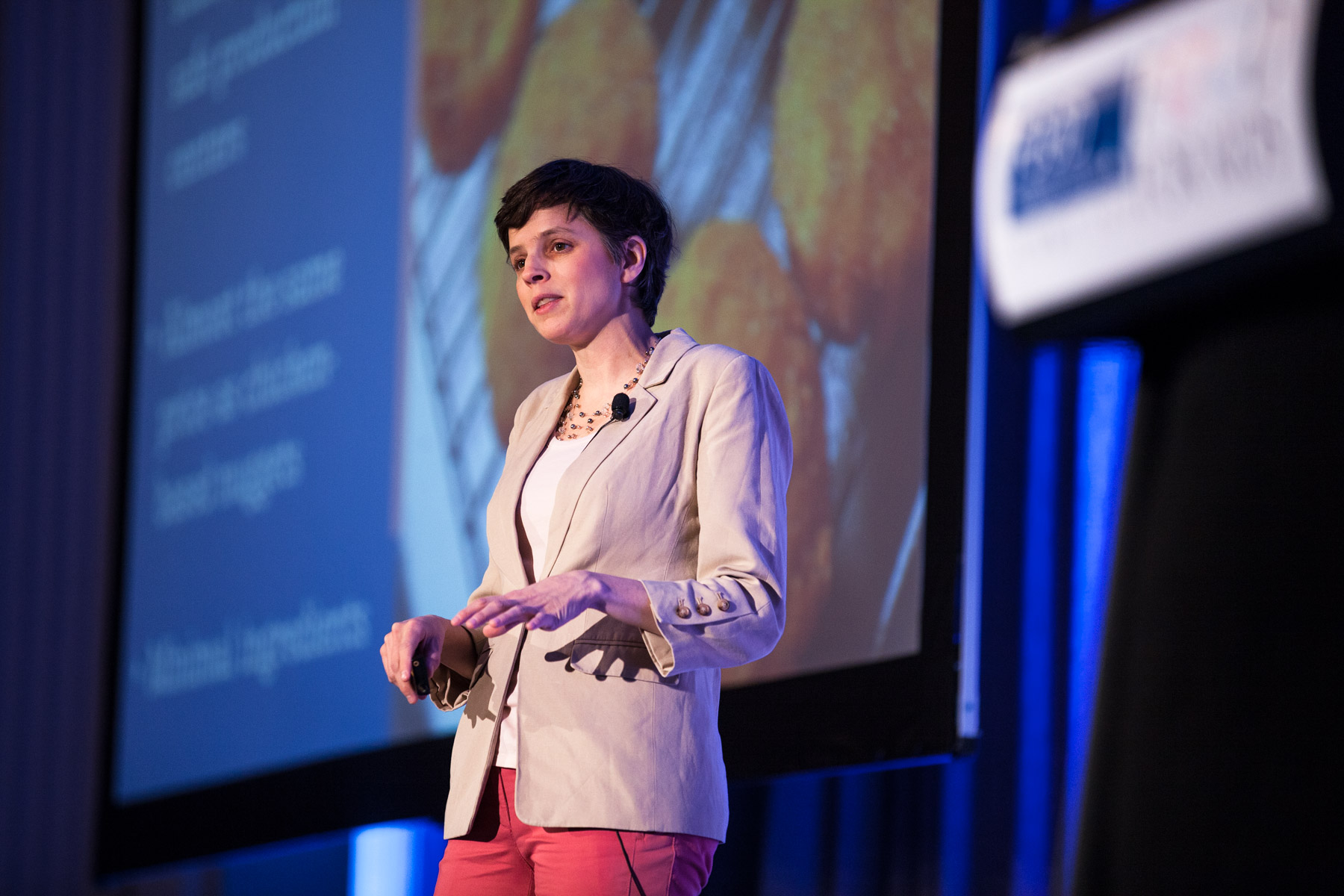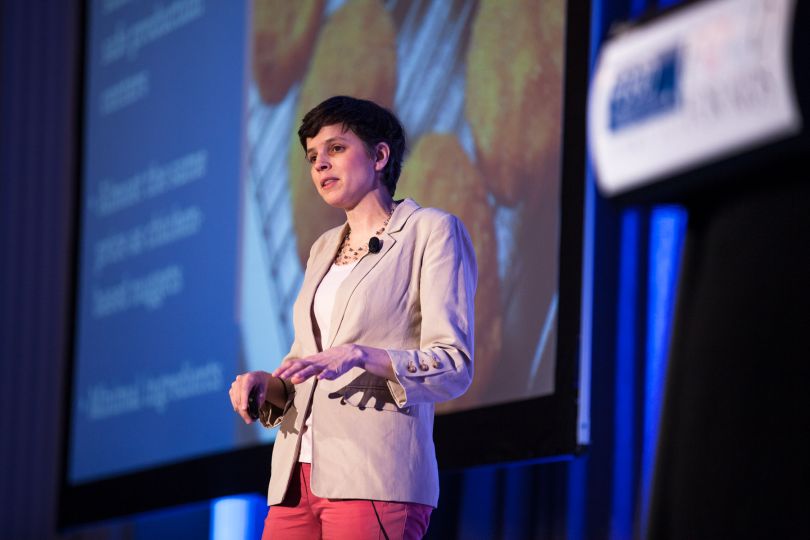 With plant-based options like the Impossible Burger gaining in popularity, Rebellyous Foods' vegan alternative to chicken nuggets is a timely addition to the meatless zeitgeist. Formerly known as Seattle Food Tech, the company was founded by a mechanical engineer and former Boeing project manager. And Rebellyous is certainly taking flight — with $4 million in funding, a flurry of press activity and a growing team, it doesn't look like the company is going home to roost anytime soon.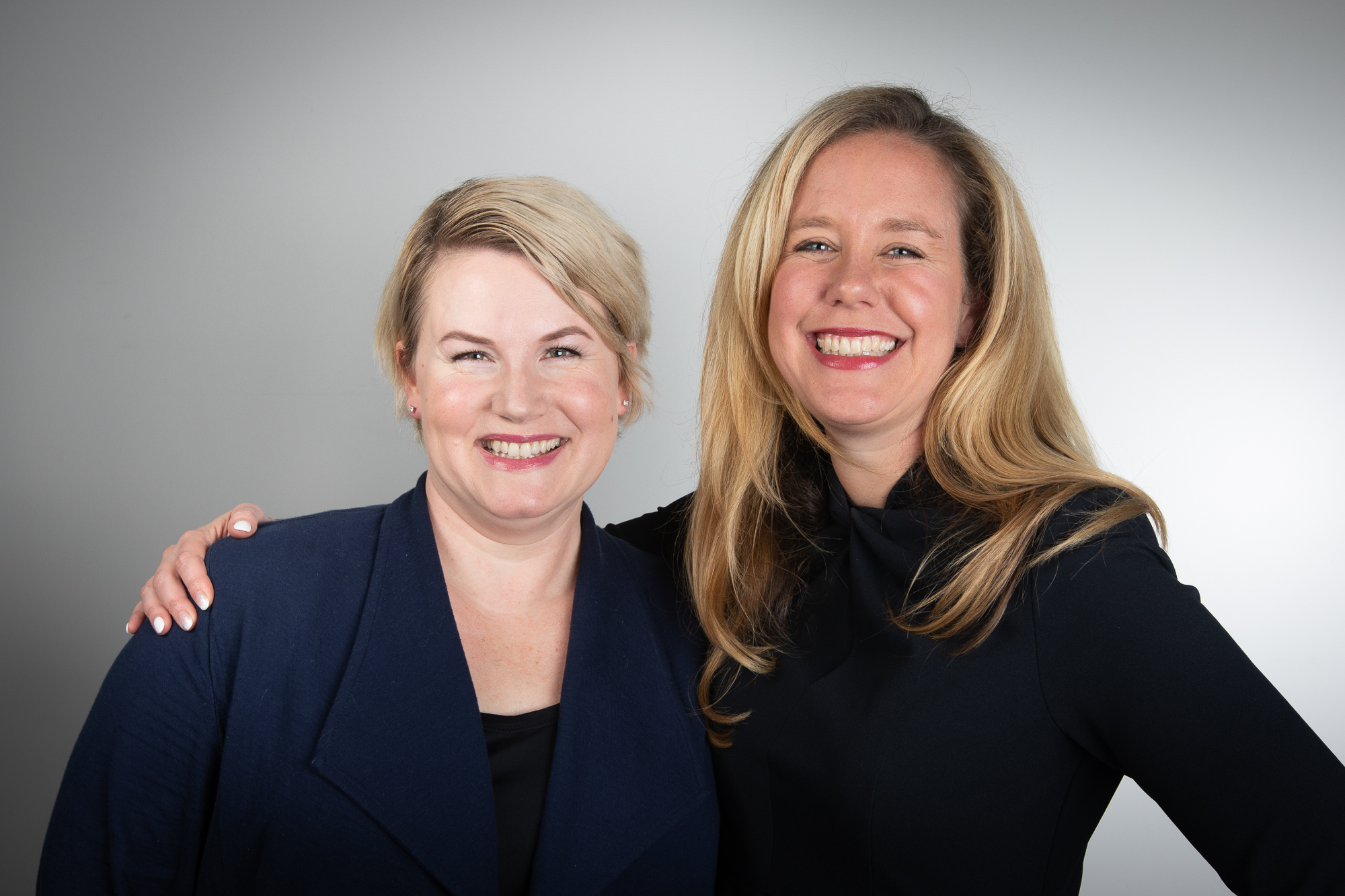 Remarkably is a platform that helps multi-family residential real estate companies hit their ideal revenue numbers, occupancy rates and more by providing insights, analytics and action items that can keep properties in the black. Notably, Remarkably generates reports that allow property managers to compare how their building is doing — and how they're doing in relation to the competition. This woman-founded startup has raised $4.1 million since launching in 2019 and plans to use that money to continue building out its team and expanding into new markets across the United States.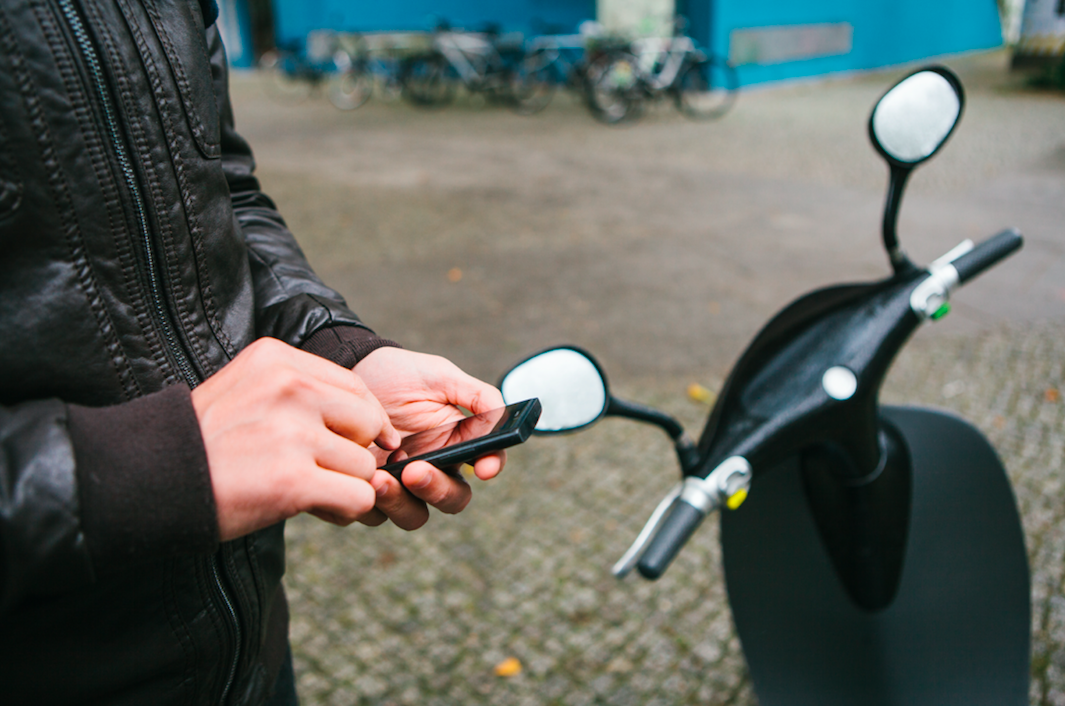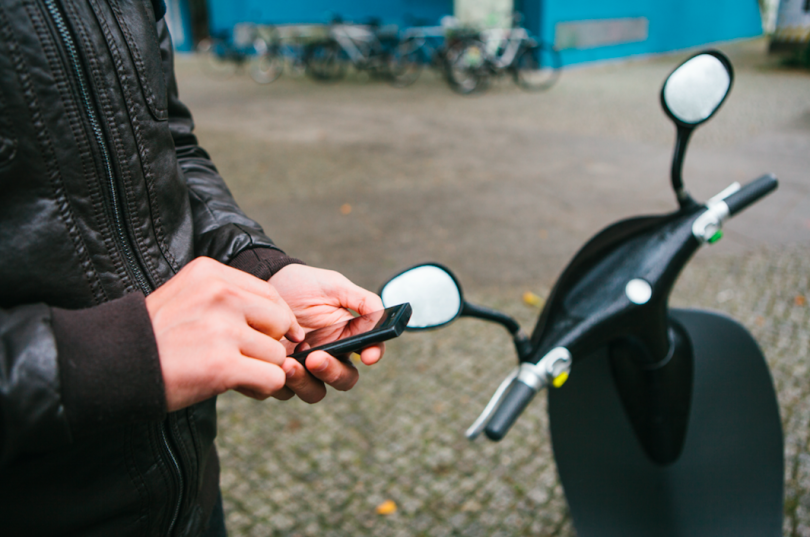 Shared bikes, scooters and cars are becoming more popular in cities around the United States. But what about moped-bike-scooter hybrids? Shared has launched the next chapter in shared vehicles with its "zoomers," which look like a more stable version of an electric bike. By using an app on their phone, riders can find and rent a nearby zoomer, then cruise around the city on the rechargeable bike. For those looking to avoid biking up hills, this might be an appealing alternative.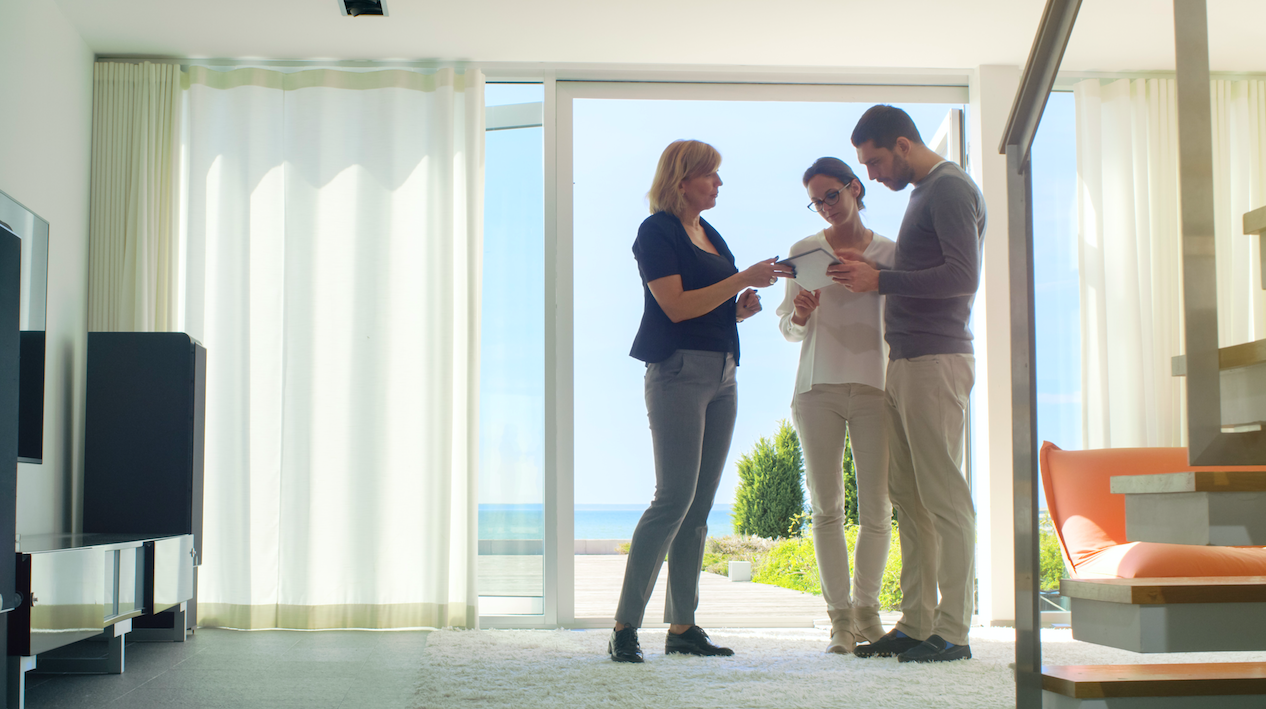 Summer is peak season for apartment hunting. While tenants are scrambling around looking for new digs, it might not occur to them that their leasing agents are equally frazzled from juggling multiple showings and clients. Real estate companies could hire more agents to help, but the market slows down significantly in the fall. Showdigs' app can be used by agents to contract out showings. A Showdigs agent will prep the property, meet the potential tenants, then relay back important information or questions the clients had. With this service, real estate firms and individual agents can widen neighborhood coverage, list more properties and reclaim time spent careening around the city. Showdigs has launched in Seattle, Portland and Denver, but with $3 million in funding, they could be moving into other cities soon. 
In finance, the word "reconciliation" can refer to a lot of things: credit cards, invoices, work orders, payroll, currency translations and more. Sorting through all of those numbers is a thankless, tedious task that can take up a large part of an accountant's day, taking them away from more important matters. Sigma IQ has created a solution to the process by creating an engine that uses machine learning to reconcile nearly every kind of number you can throw at it. These finicky processes become clearer for the user, and financial records become more accurate. With $3.5 million in funding, Sigma IQ's software is ready to take on any close process — even at the enterprise level.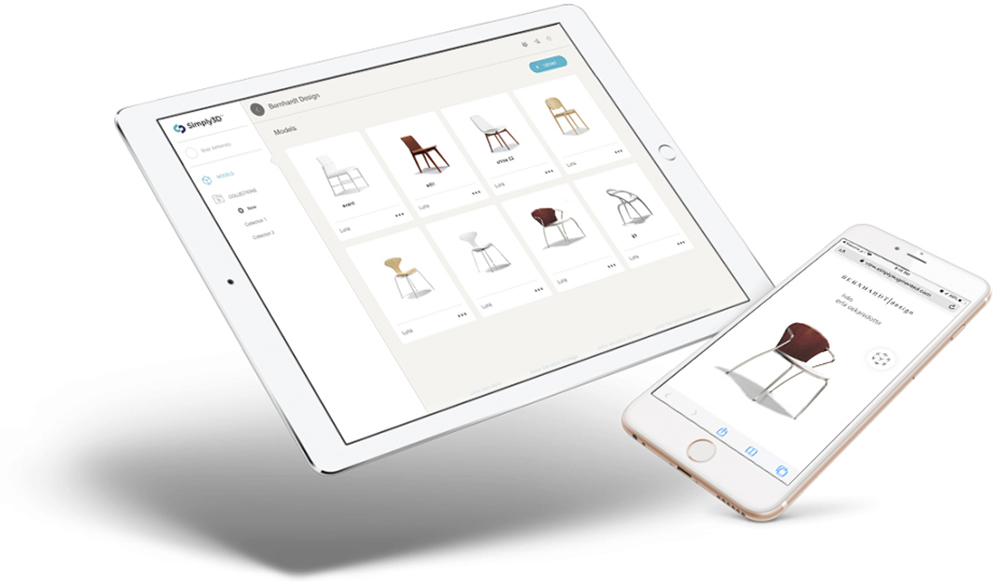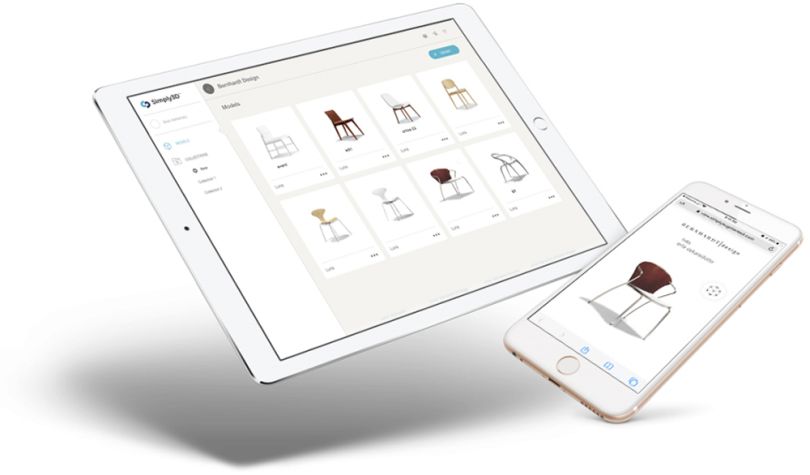 Although online shopping accounts for a great deal of how people purchase things, there are always going to be times when a two-dimensional image isn't going to cut it. SimplyAugmented helps brands make 3D images of their products, helping drive sales and customer understanding of what they're buying. Not only can potential buyers scope out a completely 3D-modeled product — for our purposes, let's say it's a sofa— they can also use VR to see what that sofa would look like in their living room.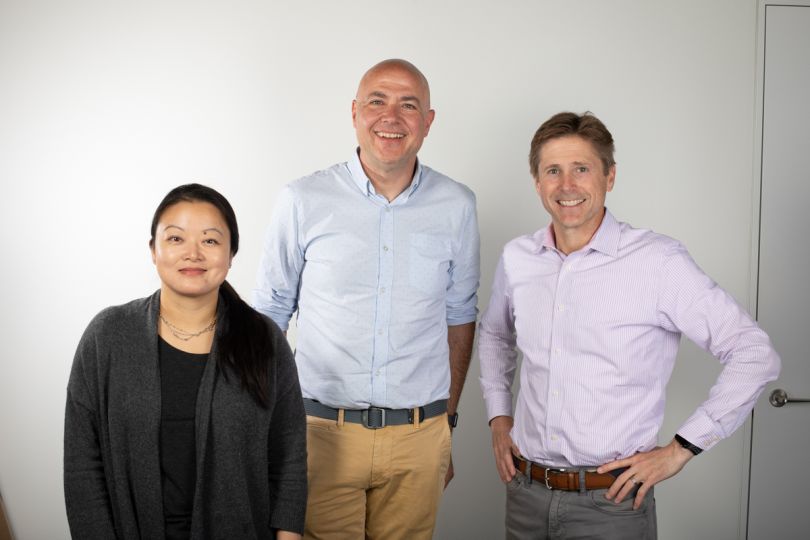 SingleFile spun out of Pioneer Square Labs last spring with the intention of automating the complicated act of filing local and state compliance documents. With a $3.3 million seed round, SingleFile is building a SaaS offering that will clarify complex legal documents. Compliance is a field that hasn't changed much over the years, but it might be getting a fresh breath of air with SingleFile's tech.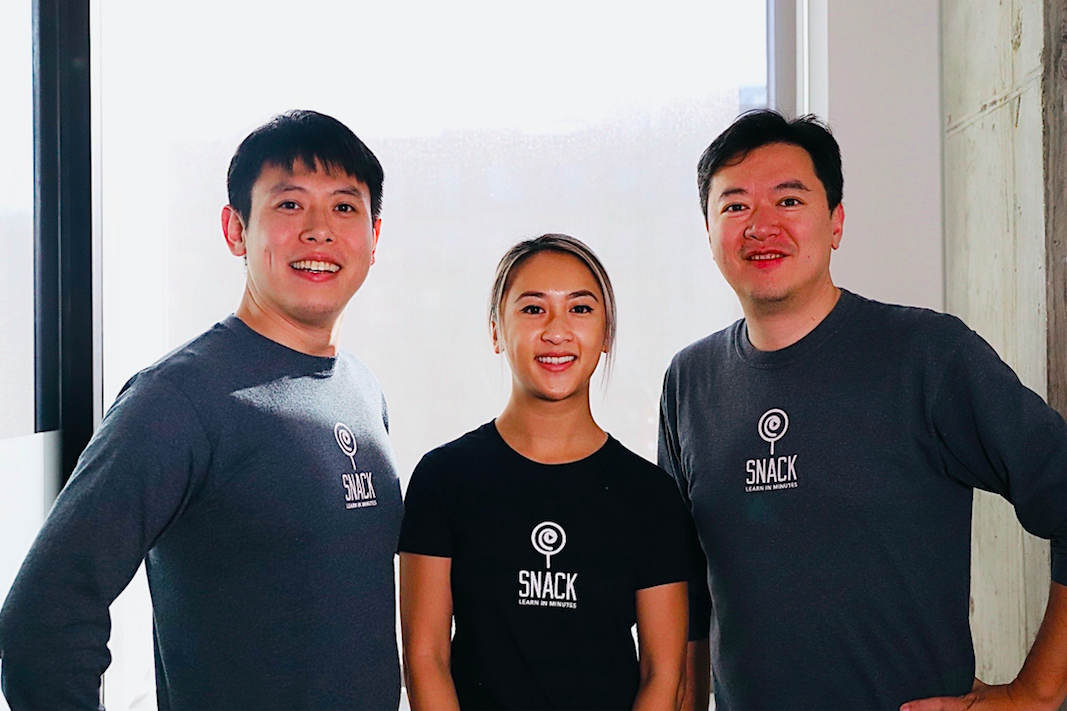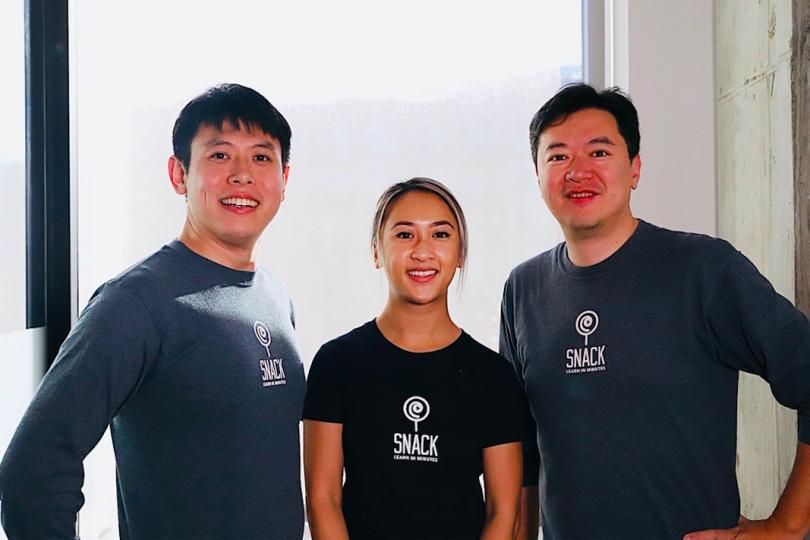 It's exciting to be able to hire new faces and scale a business, but the training and onboarding process can be a major drain on time and resources. Snack is a micro-training service that can help new hires get up to speed with a library of educational and training videos. What's "micro-training," you ask? Think small, digestible modules that employees can tackle easily in a hectic workweek; a snack, not a meal. Snack's videos are all mobile-friendly, which Snack says helps employees feel more motivated and likely to engage in lessons. After all, would you rather sit through a series of long meetings about, say, HIPAA regulation, or would you rather watch a video on your cell phone when you have time during your day?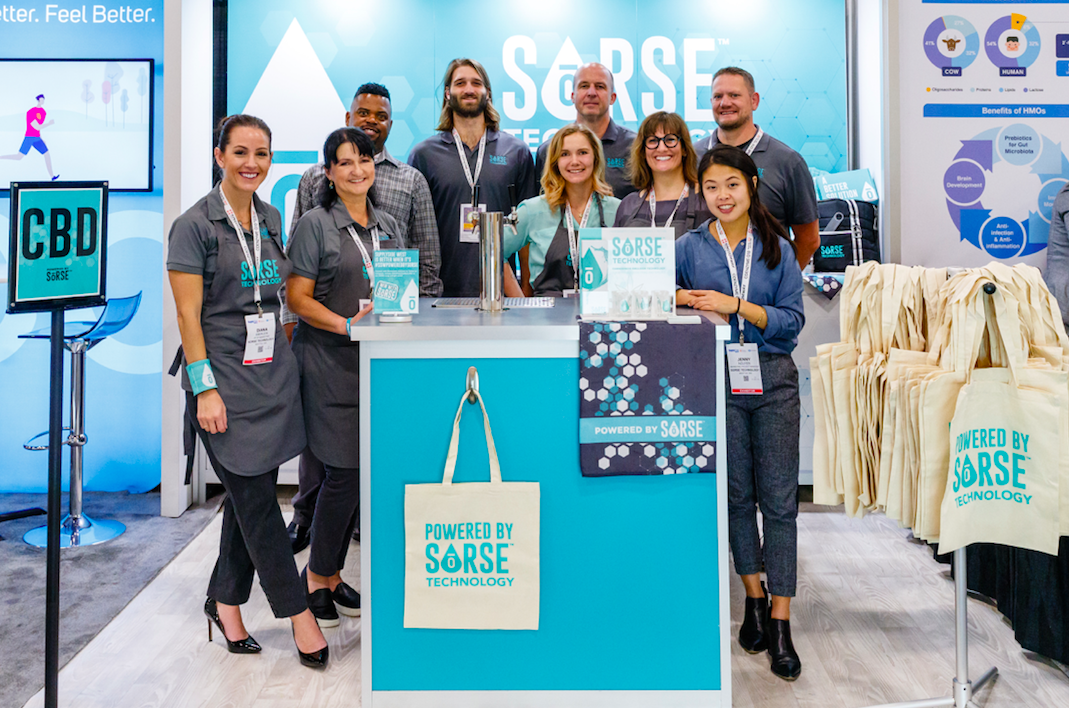 Cannabis is everywhere — or it will be soon, if Sōrse Technology has its way. This food-tech company has refined the process of distilling THC and CBD into water-soluble liquids and powders that can be used in food, beverages and even toiletries. In case you're concerned with smelling like a head shop, Sōrse claims to be able to do it without that signature cannabis smell or taste, and with accurate dosing to boot. Recently, Sōrse partnered with another company dealing in cannabis-extraction, Valens. Together, the companies plan on expanding to international markets.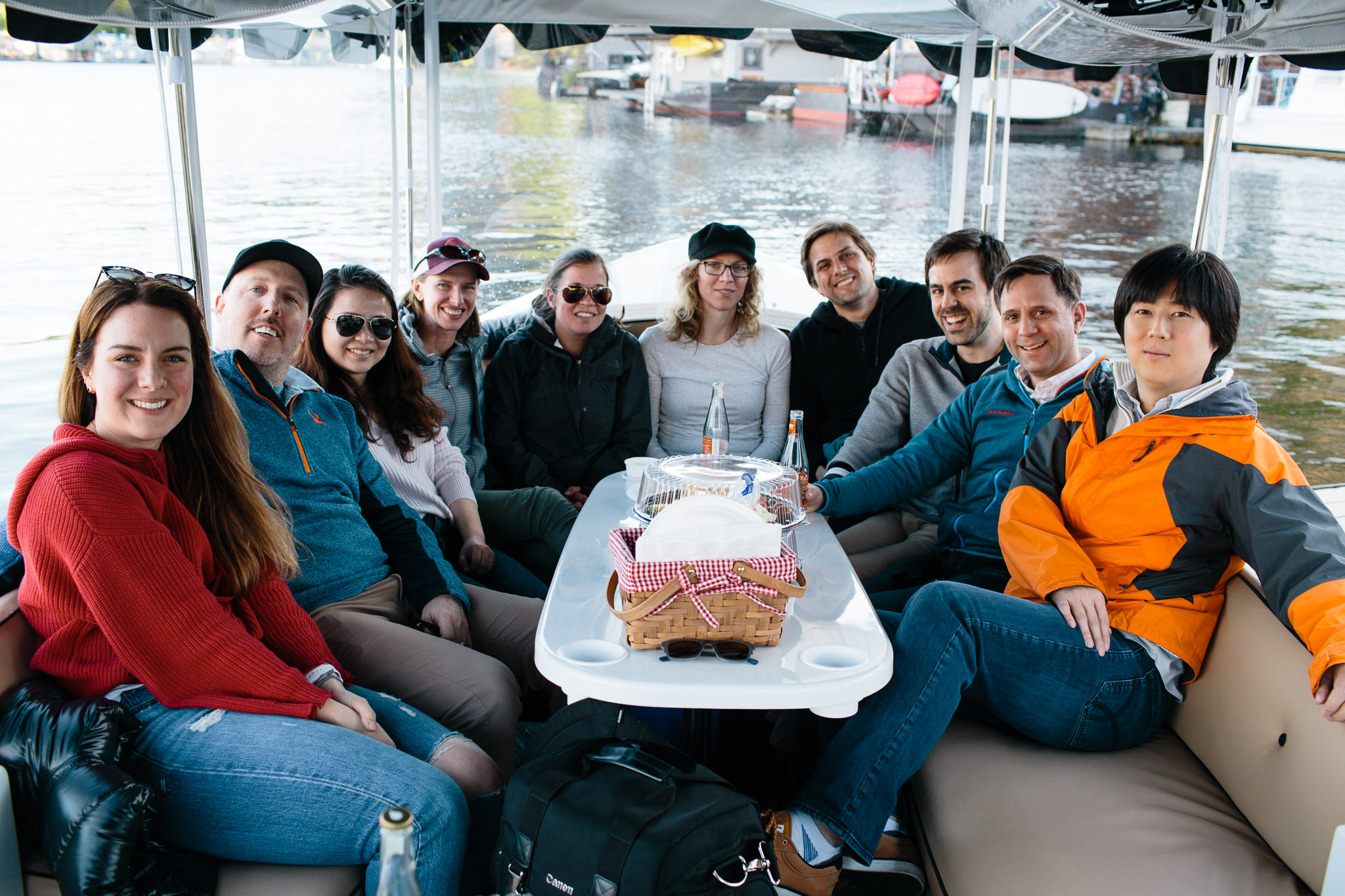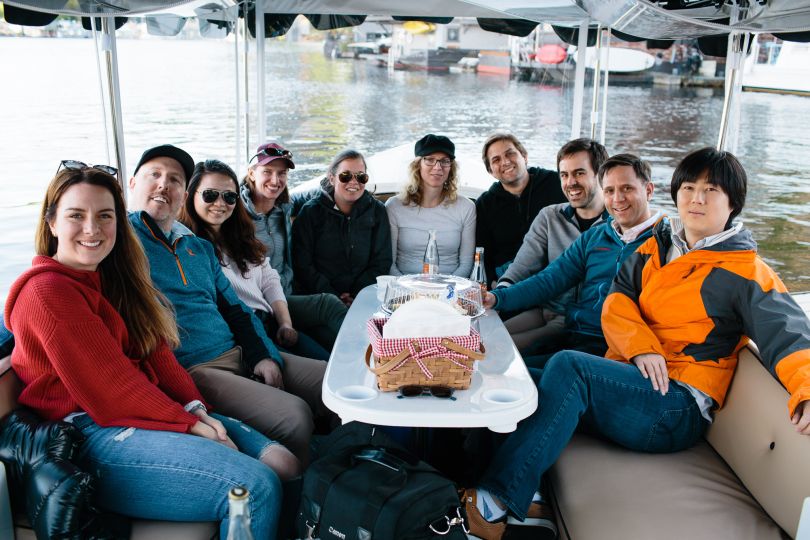 SoundCommerce helps e-commerce companies improve operations and experience for their customers through data, offering insights into orders, shipments, customer demographics and more. The platform also processes this information to provide business insights, so retailers can make more informed decisions that help their business grow. The company's leadership has a breadth of experience in the e-commerce world, including stints at none other than Amazon. The operations data platform has raised $6.5 million in funding to date, and has snagged clients like Lucky Brand and Nutcase.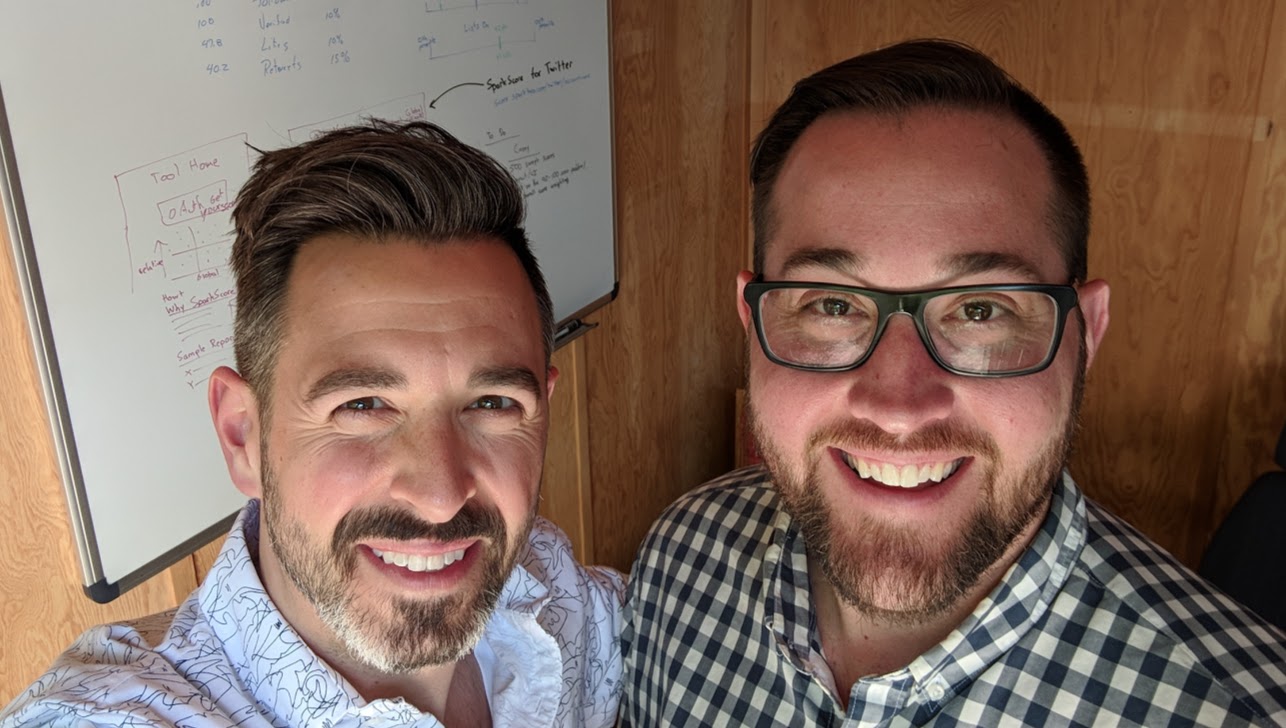 What makes SparkToro tick? A desire to see where people click. While the fledgling company hasn't yet launched, it has already stacked up more than $1.3 million in funding. Its early success is due in part to Co-Founder Rand Fishkin, who founded marketing software success Moz. Sparktoro aims to help PR and marketing professionals zip through the audience research process. For those in public relations, having a greater insight into where and why trends emerge can help them reach their target audience faster and more successfully.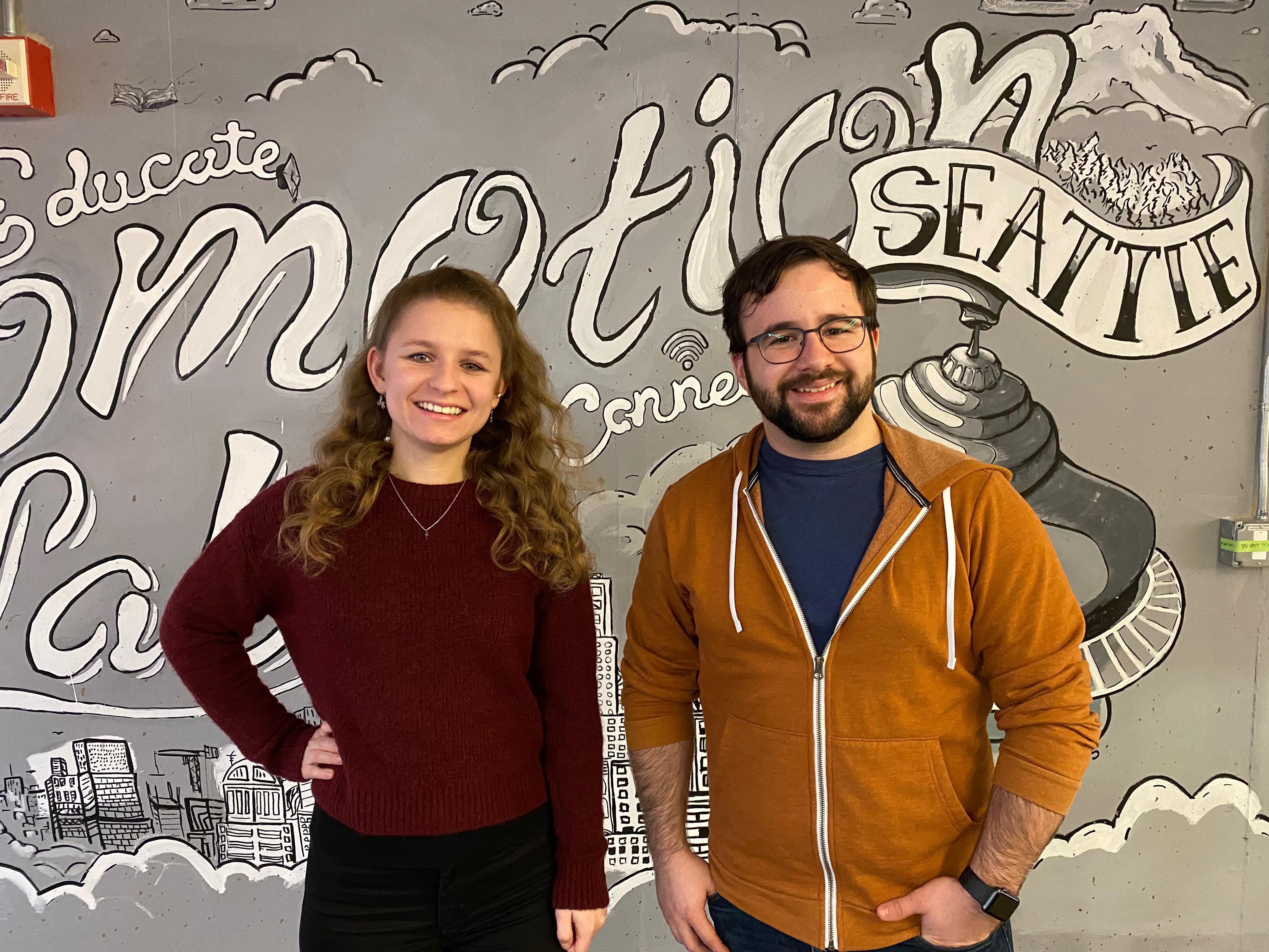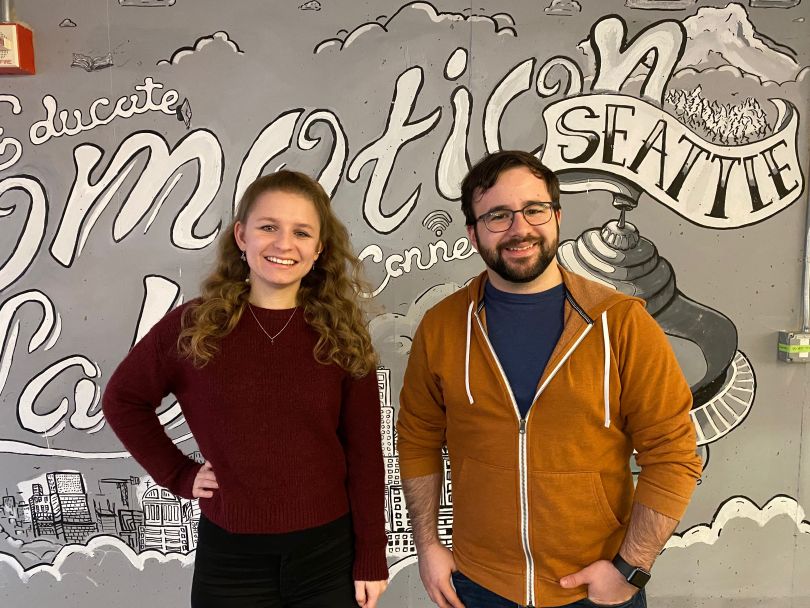 Working in support entails navigating some pretty tricky conflicts. But what if there was a tool that helped identify potential situations before they arise? Spiral, a recent Techstars Alexa Accelerator grad, uses customer analytics data and AI to help catch small issues before they balloon into much bigger issues. As you might have guessed, voice technology is a major component of the product. Spiral's AI listens to calls to learn ways to ensure happier customers, and as a result, a happier support team.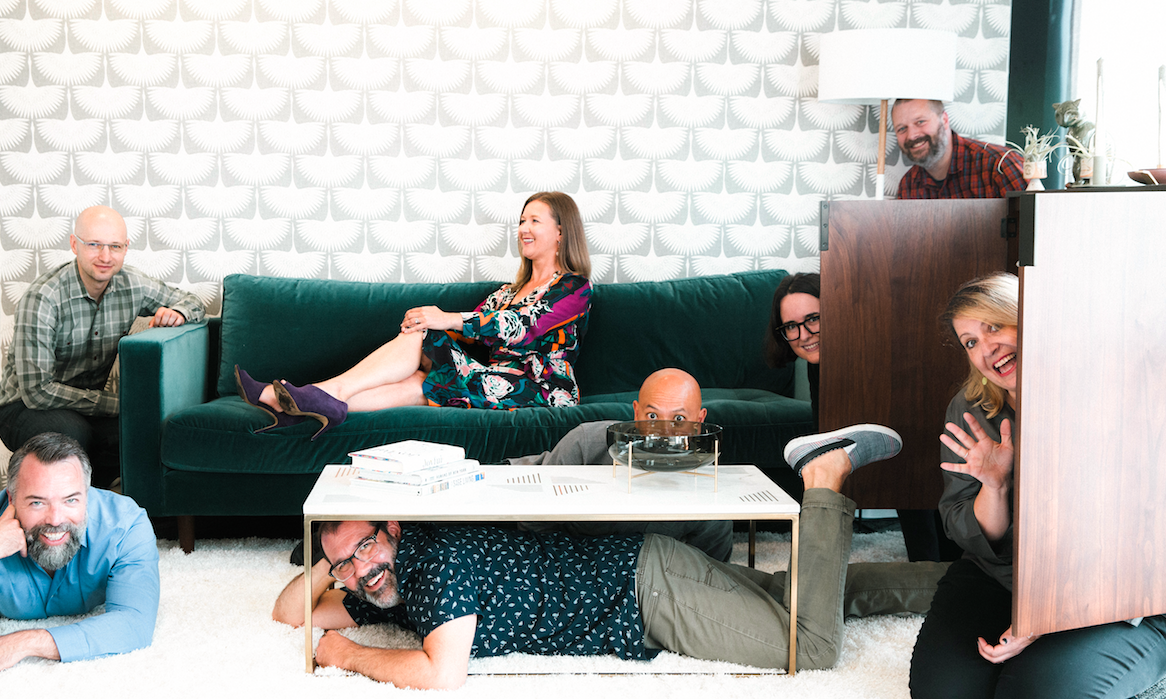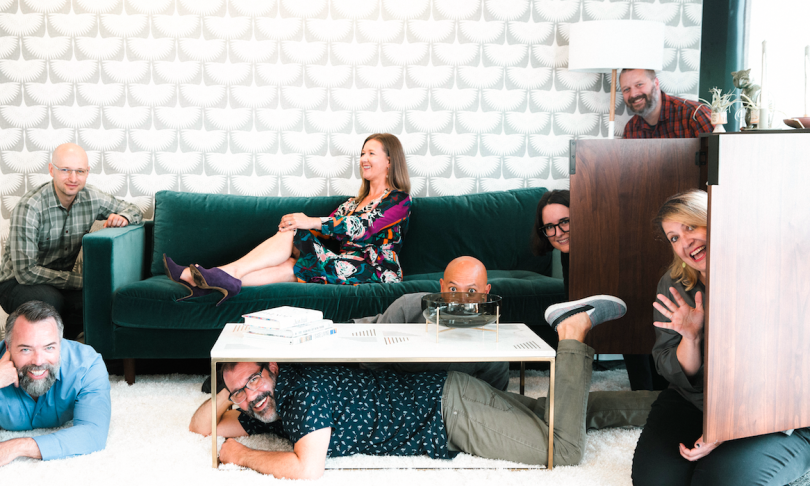 We all want a cute home, but finding the perfect furnishings takes time many of us don't have — unless you have help. Spruce Up uses AI to provide tailored suggestions for home goods in your budget so you can, well, spruce up your digs. On the site, you'll find some brands you know and those you've never heard of, as well as suggestions for when you get overwhelmed or stuck.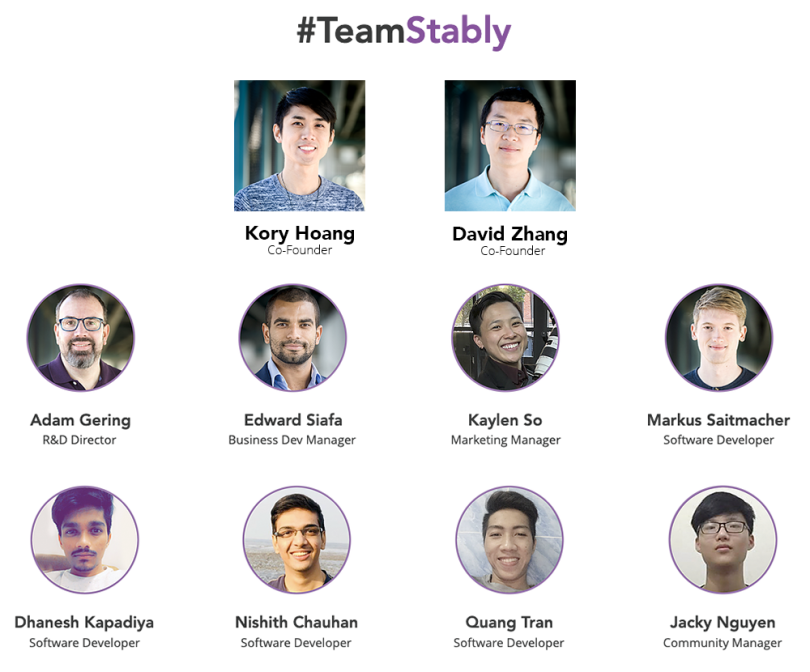 Cryptocurrency can feel a little like Monopoly money sometimes. That's why Stably Coin is creating cryptocurrencies that are tied to national currencies. In 2018, they launched the Stably Dollar, which is tied to the U.S. dollar and insured by the FDIC. While that's the only active currency at the moment, the site suggests the launch of seven more in 2020, including options tied to the euro, yen, gold and silver. Other services offered include Stably Prime, a type of bank account, and Stably Enterprise, which creates custom currencies for businesses. The fintech company was founded by bankers and Amazon alum and has raised $1.7 million to date.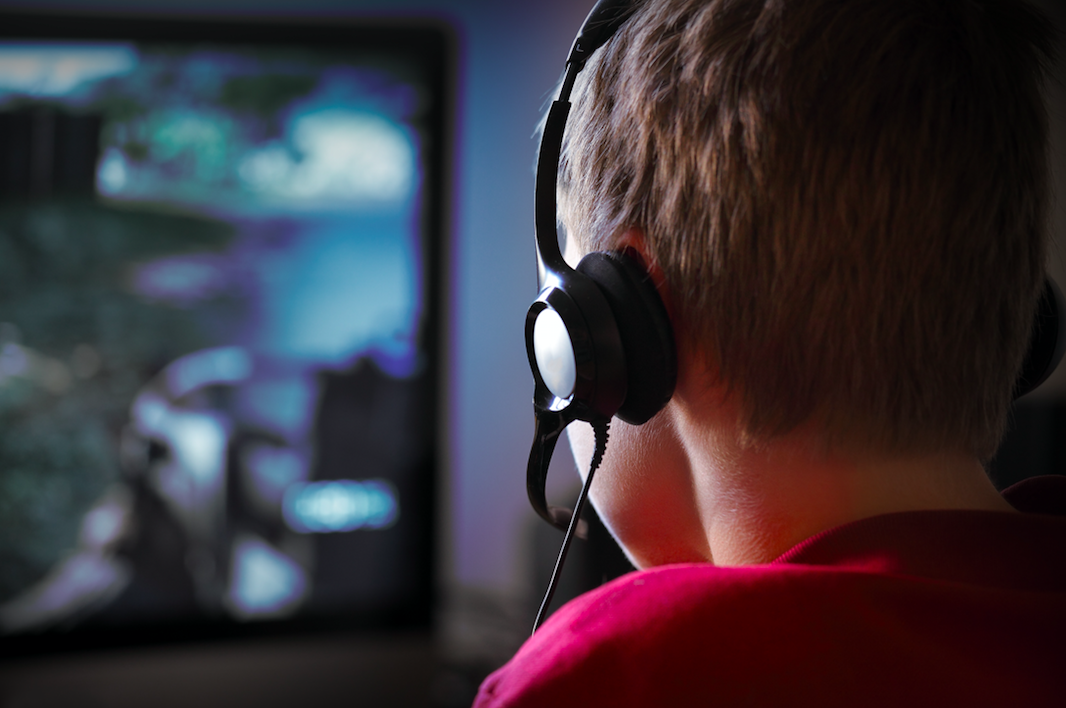 Starform wants to make games. Good ones, and fast. And the team is doing so by going directly to the user. To make the best games possible, they've settled on a system of employing small, autonomous teams of game developers who work closely with real players. The company is able to get its developers from the whiteboard to the test process as quickly as possible by building out frameworks that enable game makers to build out the actual games faster. Led by a team with experience in the Seattle gaming community, Starform has raised $1.2 million so far.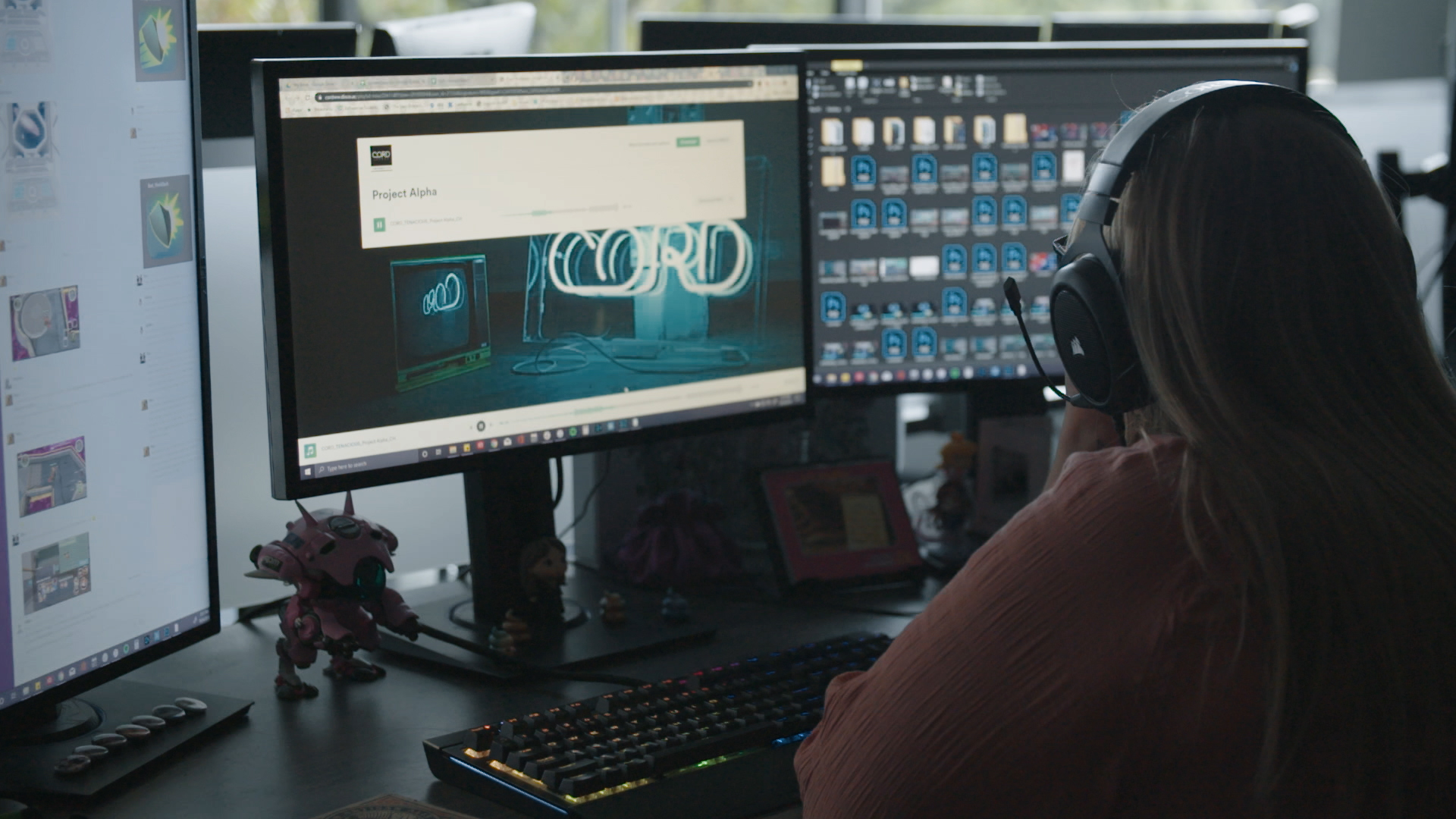 Games just aren't as good on mobile as they are on computers or consoles. Right? Tenacious Entertainment is out to disprove that assumption, and they have pulled in $3.3 million in funding to do so. The small gang of gamer developers is breaking the mold of pay-to-play models that dominate the mobile and tablet gaming sphere by aiming to create engaging, gorgeous games that are free to play and globally accessible. The company's first launch is set for early this year. Game on.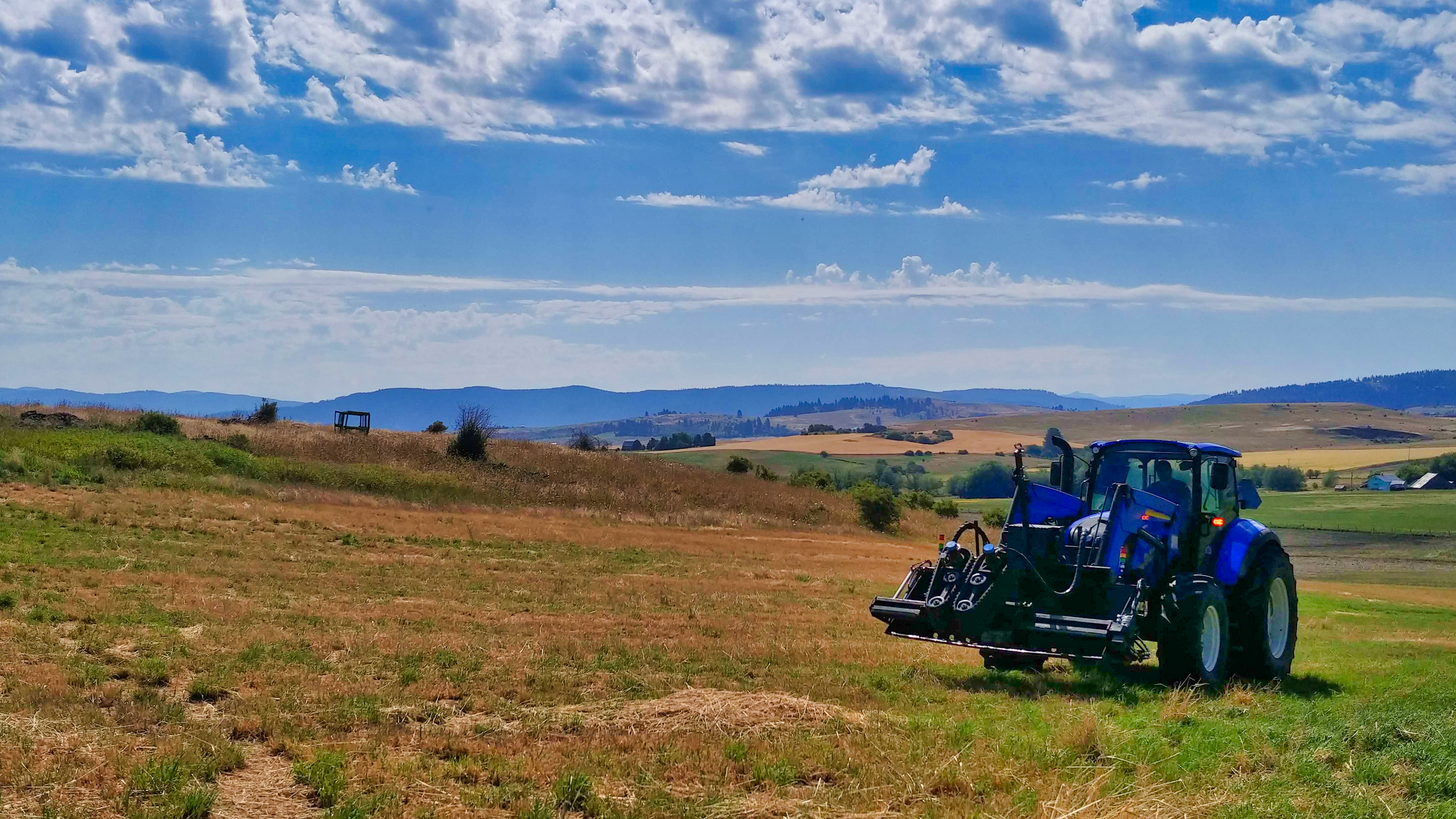 Clearing rocks out of fields probably isn't something we're all super familiar with, but it's a very real problem for farmers. Like a lot of agricultural solutions we've seen crop up in the past few years, tech is providing an answer. TerraClear uses drones, neural networks, maps with geolocation and robots to make life easier for farmers by finding and picking up rocks. Since its launch in late 2017, TerraClear has raised $13 million.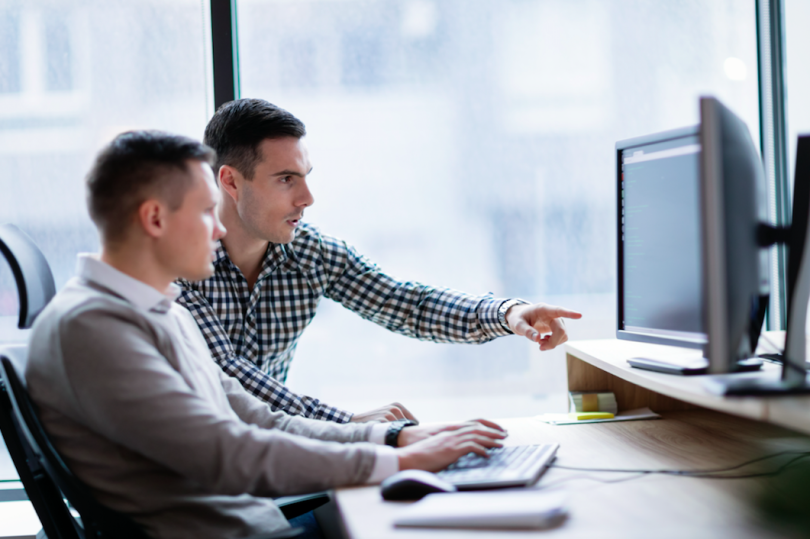 We all have heard of SaaS, but what about AIaaS? Tignis, a newcomer on the Seattle tech scene, specializes in selling artificial intelligence as a service to manage data systems for companies that work in manufacturing, oil and gas, operations and more. It employs physics-based mechanical systems, machine learning and digital twin technology — essentially, a replica of the customer's assets — to keep complex systems running smoothly.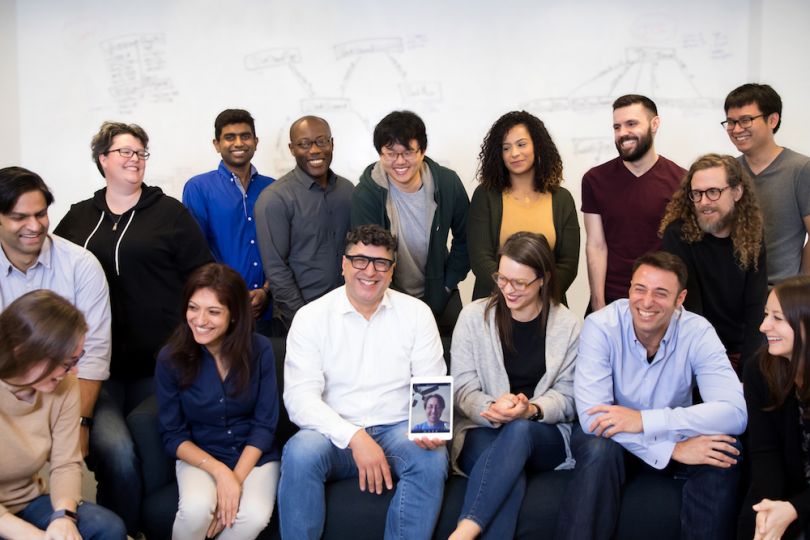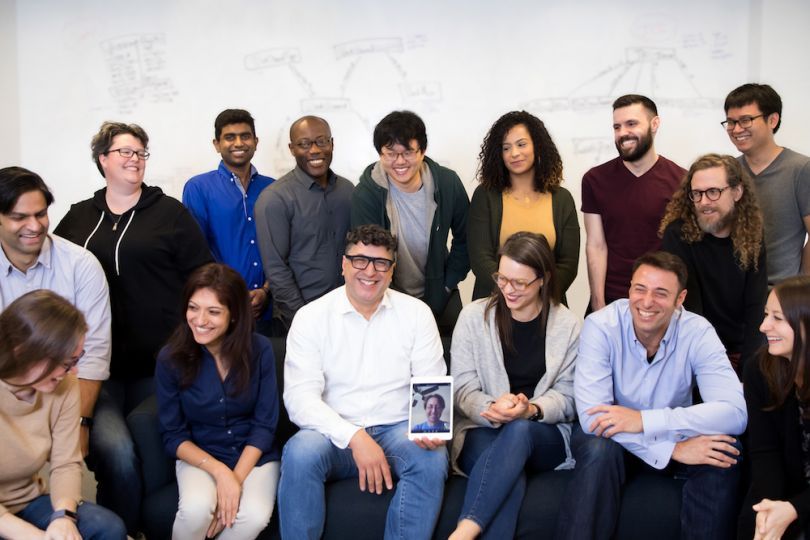 Keeping busy, but not overcommitted, is imperative in keeping morale high and employees happy. Uplevel is here to identify engineering teams' productivity levels through machine learning and data analysis. Seeing the big picture of what a team is working on can help managers understand their team's needs and reassign work as needed. Fresh out of stealth mode, Uplevel announced it has raised $7.5 million in seed funding to be used to expand the team.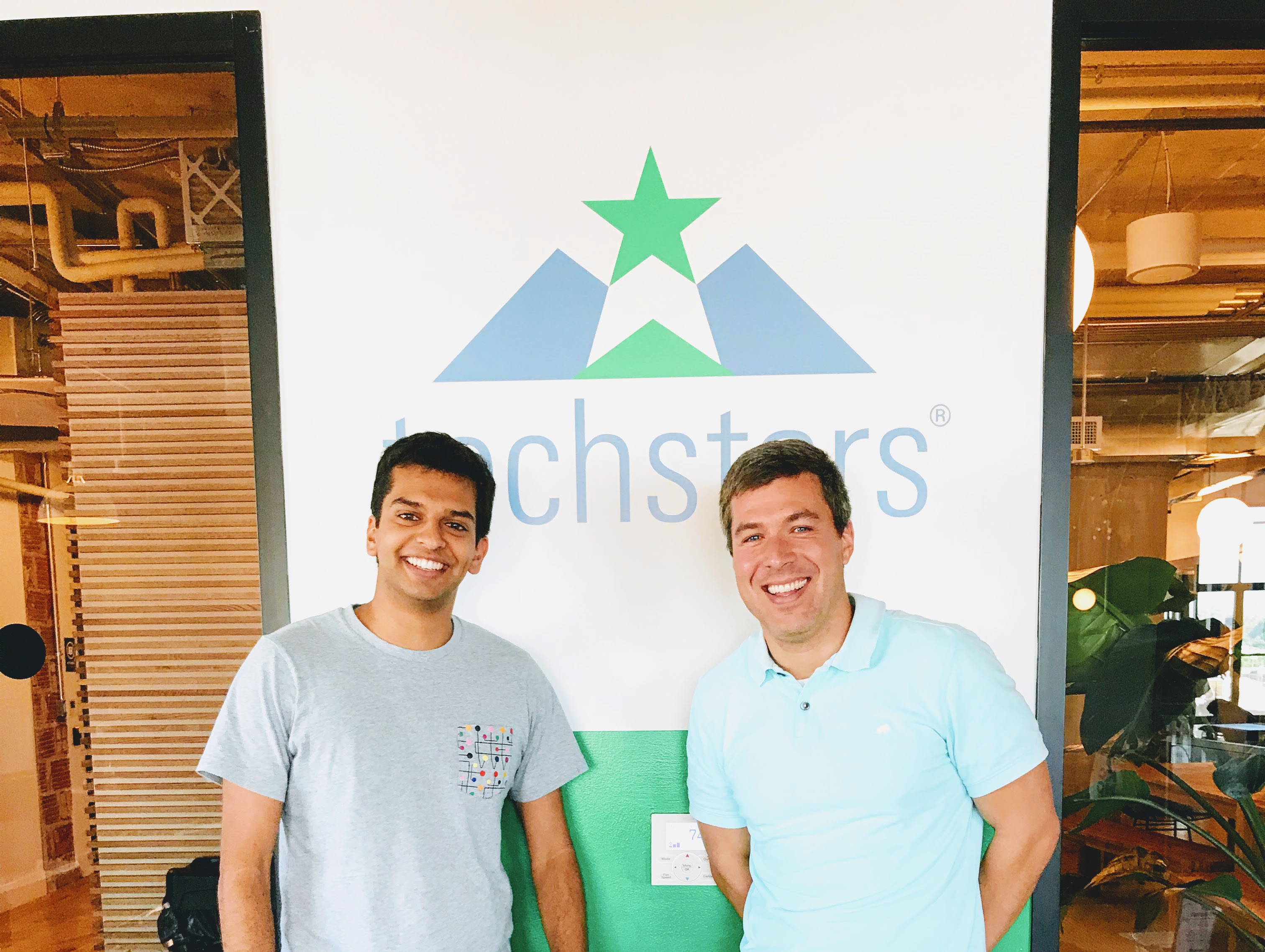 Cleaner, less expensive energy providers are out there but can take some work to find. Comparing energy providers is a tedious task, but it's one that could save you — and the environment — some green. WattBuy simplifies the process by allowing users to shop, compare and enroll in new plans, all on its site. The Techstars grad is already helping people find the best plans in several states and is looking to expand into other markets.
About Built In Seattle's 50 Startups to Watch in 2020
Once each year, Built In Seattle hand-selects startups that have the vision, team, focus and funding to drive innovation within the tech community. For our 50 Startups to Watch in 2020 list, we chose local companies founded within the past three years that we believe have positioned themselves for rapid growth and scaling in the year to come.