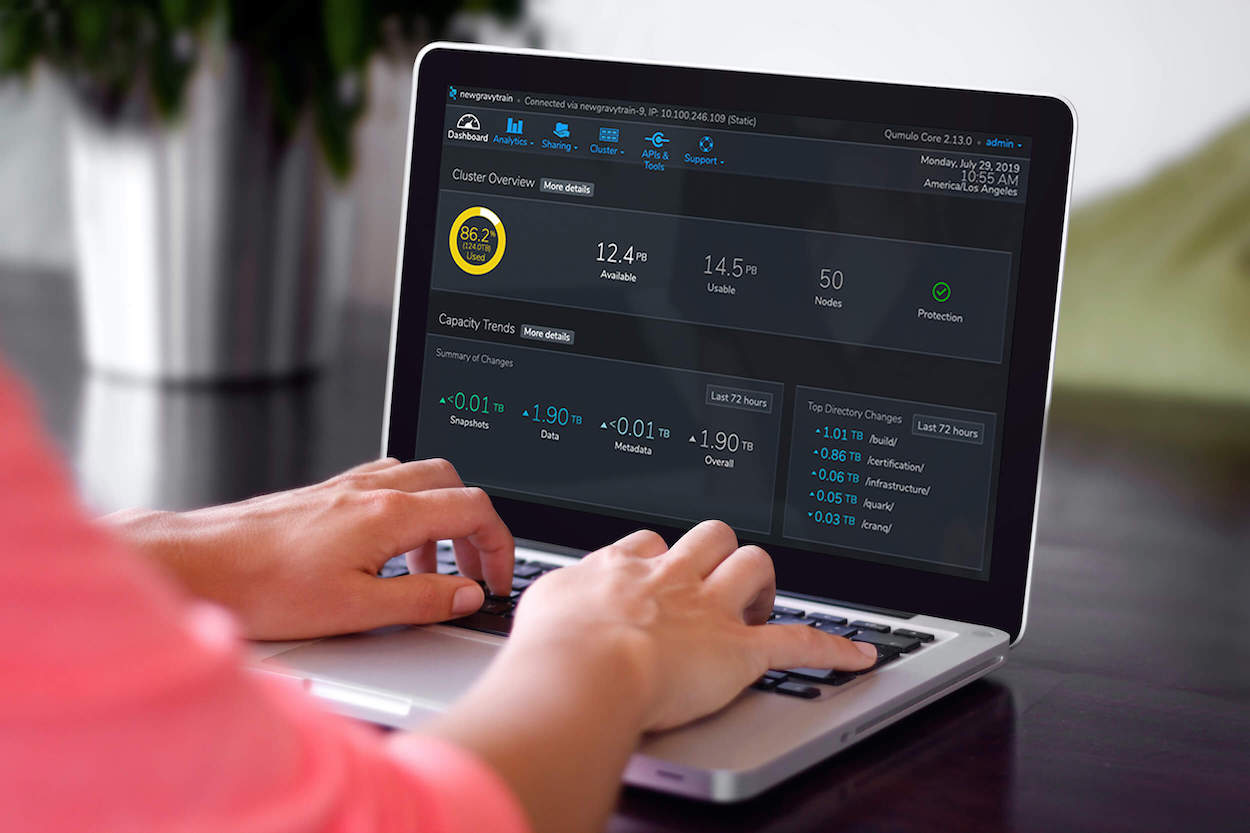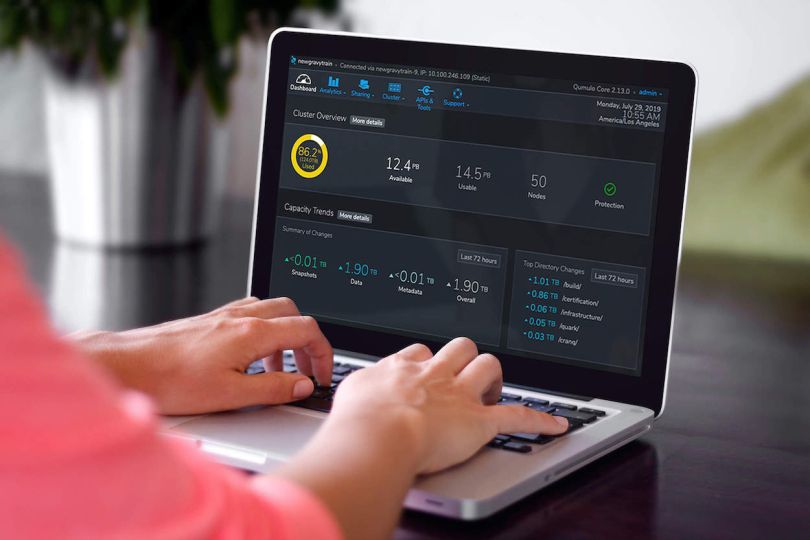 Qumulo, a cloud file storage startup, announced Thursday it closed on a $125 million Series E round led by BlackRock. The company is now valued at more than $1.2 billion, making it Seattle's newest unicorn.
Adriana Gil Miner, Qumulo's chief marketing officer, attributes the company's success to three things: its inventiveness, its dedication to its customers and timing, telling Built In via email that the company "had a vision eight years ago of an emerging need that most technology was not paying attention to and it's just now hitting big time."
Indeed, the data storage sector has received quite a bit of attention lately, especially in the midst of the COVID-19 pandemic. NYC's Vast Data also reached unicorn status earlier this year when it closed a $100 million Series C round, Wasabi Technologies made Built In Boston's top five biggest funding rounds in May after raising $30 million, and Nasuni secured $40 million earlier this week.
All of this is to say that being able to digitize workflows and manage data in the cloud is becoming increasingly important to businesses across all manner of industries. Qumulo focuses on file data — things like videos, images and texts — which Gil Miner says are much bigger and, right now, "underserved." The company's capacity to manage this kind of data at scale, plus the rise in popularity of cloud computing, places Qumulo in a position to thrive at a time like this.
"This latest development is a great recognition of our category leadership and unique capabilities to help customers create, manage and gain value from their file data at scale," CEO Bill Richter said in a statement. "We see rapidly increasing demand driven from content creators, which span artists creating in Hollywood blockbusters, to researchers solving global pandemics, to engineers putting rockets into space. Qumulo today is trusted to manage more than 150 billion mission-critical files that are at the core of innovation and progress."
This latest funding round brings the company's total money raised to more than $350 million and will be used to help it grow internationally, develop strategic partnerships and "expand the capabilities of [its] file data platform," according to Gil Miner. She also says, unlike many other Seattle companies, Qumulo didn't make any layoffs this year. Instead, the company is "ramping up hiring significantly," with plans to fill roles in its sales, marketing, finance and engineering departments.