Competition for tech talent has always been fierce in the San Francisco Bay Area, and for many small and medium-sized startups, it can be almost impossible to find talented engineers and data scientists. Small, mid-sized and, increasingly, large Bay Area tech companies have traditionally looked to Seattle — just a two-hour flight away — to source the staff they need in order to grow.
But Seattleites are notoriously hard to recruit away from the Emerald City — and especially to the Bay Area. (Why would we move to a city with far more traffic, affordability issues and pollution than we have up here?)
For growing Bay Area startups, the solution often means opening a Seattle office.
The Puget Sound region's tech industry is strong in a variety of industries, especially cloud computing, gaming and big data, so it's no surprise that these four Bay Area big data companies now have thriving Seattle offices.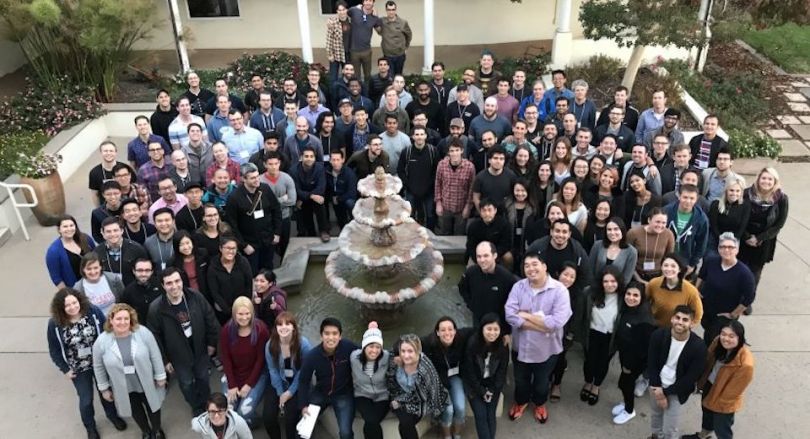 Founded: 2011
PNW headquarters: Downtown Seattle
What they're up to: Sift Science's software platform applies machine learning algorithms to data troves in order to monitor for signs of fraudulent activity, such as account takeovers, payment fraud or abuse of a business' promos and content. With a broad and diverse range of customers — from fintech startup Remitly to hospitality network Couchsurfing — Sift Science's algorithms learn as bad actors refine their tactics. The San Francisco-based company opened its Seattle office in 2017, hiring former Amazon manager Matt Green to lead the team here.
Founded: 2006
PNW headquarters: Cascade Neighborhood
What they're up to: Quantcast measures customer interests, interactions and broader trends and, with the application of machine learning, can produce predictive models for individual consumer behavior. Marketers, website owners and publishers use Quantcast's platform to essentially adapt their messaging to suit customers in real time as they move through the web. Headquartered in San Francisco's SoMa district, Quantcast raised over $65 million between 2007 and 2011, and went on to acquire three companies — including Seattle-based ad analytics startup MakeGood in 2013.

Founded: 2009
PNW headquarters: Downtown Seattle
What they're up to: Mixpanel's platform analyzes consumer behavior data, helping clients like Microsoft, DocuSign, Samsung and Intel understand how their customers interact with digital products and services. The company began its Seattle tenure at a South Lake Union WeWork in 2016, and has since moved to its own dedicated office downtown. Mixpanel raised $77 million between 2009 and 2014, and boasts almost 26,000 clients in 150 countries.

Founded: 2013
PNW headquarters: Bellevue
What they're up to: Founded by Facebook analytics veterans, Interana seeks to allow any employee to generate data-driven answers to business questions without the need for complex data science. The company, which is headquartered in Redwood City, says its platform can provide answers on everything from customer journeys and interactions through product development. Clients include Comcast, Uber, Sonos, Hootsuite and Microsoft.