There must be something in the cold brew, because the following Seattle companies are growing at a remarkable speed. We spoke to techies from eight organizations who are looking for ambitious go-getters to join them on their journeys rethinking everything from the way we travel to how we give back to our communities. You might be surprised to learn some of the things they told us, below.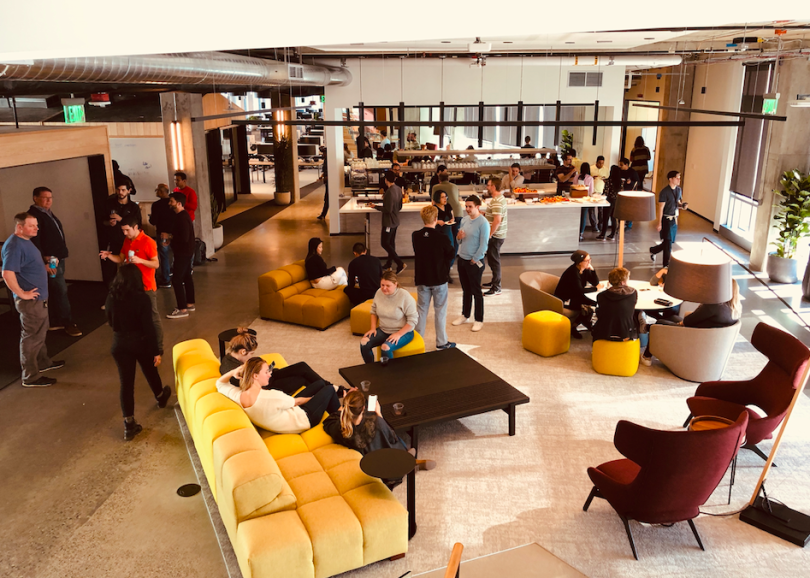 What they do: Expedia Group is the parent company to travel brands including Hotels.com, Vrbo, HomeAway, Orbitz, Travelocity and more. Pack your suitcase, because they're going places.
One thing that would surprise people about Expedia Group: They are more than a one-stop-shop for hotels, rental cars, airline tickets and cruises. "We see travel as a force for good. So our teams are working to knock down the barriers to travel, making it easier, more enjoyable, more attainable and more accessible to everyone," said Senior Manager Josh deBerge. 
One trait all team members share: Whether it's a quick weekend getaway to the Cascades or a multi-week adventure overseas, they love to explore. The team uses their learnings in the "field" to form a more customer-centric approach to business.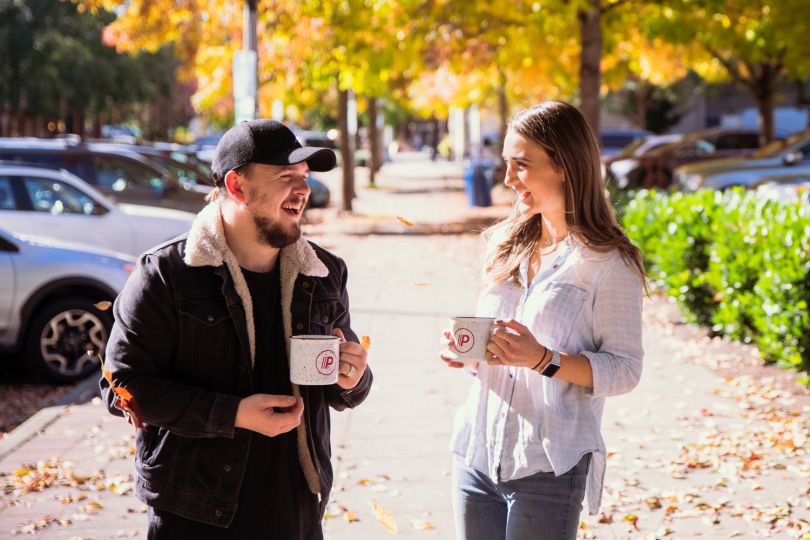 What they do: Pushpay is a SaaS company that connects users with their faith-based community so that they can easily make donations, access exclusive content and engage with local ministries and other congregants. If you're looking to make a difference and an impact, you might have found your match. 
One thing that would surprise people about PushPay: In the past, Pushpay VP of Community Matt Strelecki has been in roles where he felt alone despite being part of a team. "Pushpay is a fast-growing company with big ambitions. But even in that competitive environment, I think people would be surprised how our people come together, cheer each other on, share feedback to make each other better and lift each other up," he told us. "I actually look forward to Mondays because I love being around my team."
One trait all team members share: They all have different motivations for being there, but passion for their mission and customers transcends individual roles. On Tuesday afternoons, all employees share a story from a professional interaction they've had over the past week to highlight the work their customers are doing in their communities. "Our jobs are hard and we don't always get it right. But seeing the impact that our customers have across the globe makes it all worth it," said Strelecki. 
What they do: Zipwhip is a text message-based SaaS platform for businesses. Using their technology, organizations can communicate via text using their existing landlines. In the office, Zipwhip fosters collaboration, individuals' strengths and creativity.
One thing that would surprise people about Zipwhip: Zipwhip is all about creating a genuine community, something that VP Corporate Controller Katie Hiedeman recognized on day one. She told us that, as with any company, and certainly a growth-stage startup, challenges present themselves regularly. But it's the way in which "Zipwhippers" take on those challenges and rally behind colleagues that inspires her. "Our employees are recognized for their strengths, and encouraged and supported to innovate, learn and, most importantly, to be themselves. And I really mean that." 
One trait all team members share: Kindness. This is fundamentally important to Hiedeman and something she talks about often with her team. "To me, kindness is defined as encompassing empathy, respect and honesty in the same act," she told us. This should not be confused with the safer concept of being "nice," a term defined as pleasant or agreeable. "Kindness is the strength to recognize and consider others' experiences and give supportive, genuine feedback. It is not a passive skill. It is something that you have to continuously work at."
What they do: The Trade Desk helps brands deliver an insightful and relevant ad experience to consumers. They're out to set a new standard for accuracy and transparency in the space. How so? Check out their open APIs. 
One thing that would surprise people about The Trade Desk: "People are often surprised at the depth of technical challenge at The Trade Desk," Director of Engineering Vikram Sardesai told us. "When I explain that we have one of the largest distributed applications in the world, with machine learning models running over trillions of events and petabytes of data, servicing over one hundred times the query volume of world-wide search, they often wonder why they've never heard of us." 
The Trade Desk works behind the scenes to fuel the open internet; a large task, to say the least. 
One trait all team members share: According to Sardesai, to be a successful engineer at The Trade Desk, you need two things: curiosity and grit.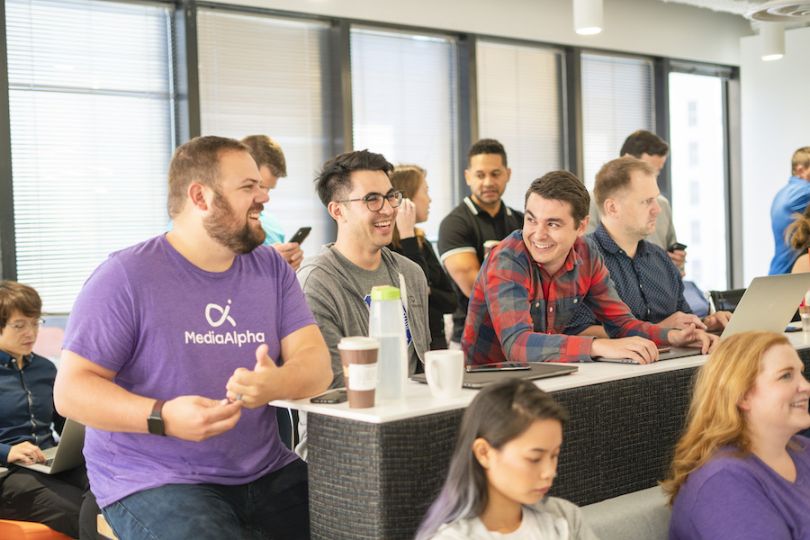 What they do: MediaAlpha is a marketing technology company that connects brands with consumers when they are ready to purchase. The team is all about finding the perfect balance between getting to the optimal solution and meeting demand in a timely manner.
One thing that would surprise people about MediaAlpha: They are a lean team that is successful by focusing on the right things. "Limiting our distractions allows us to pick a few key priorities that are important to the success of the business," said Amy Yeh, senior vice president of technology. "In turn, this gives our team members the ability to challenge themselves and grow." On the tech side, they always take the time to build things correctly. This focused and driven culture? It starts at the top.
One trait all team members share: They all want to understand how things work. MediaAlpha encourages employees to contribute new thoughts and ideas based on their experiences, remaining open to learning new things from others. "Even if someone knows the tech stack, we want them to be able to apply what they've learned previously to our environment and continue to learn," said Yeh.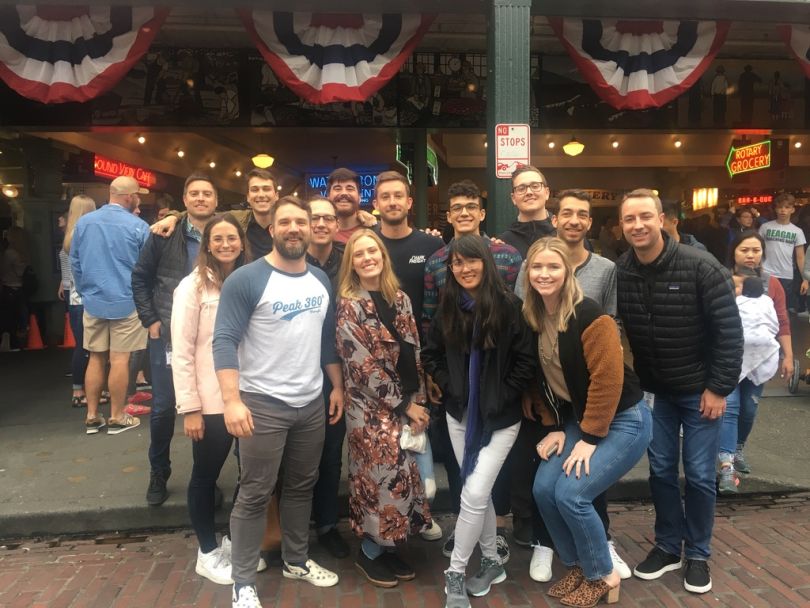 What they do: Flexport is building a strategic operating model for global freight forwarding, combining technology and analytics with logistics and infrastructure. Transforming an industry requires people with the knowledge, skills and agility to drive change. 
One thing that would surprise people about Flexport: They hire many professionals from backgrounds other than freight forwarding, logistics or a directly adjacent career field. For example, they have people on their operations team with experience in finance, accounting, consulting, analytics and politics. What's most important to the leadership team? Finding passionate problem solvers who are looking to make a big impact on the world of global trade. 
One trait all team members share: "All our team members share a passion for working collectively to solve problems, whether it's within Flexport's core business to bring better technology to global trade or solving problems that our clients face within their business," said Kevin Keough, director of accounts. "Flexport is a powerful extension of our customers' logistics and supply chain teams, and everyone here enjoys learning about the various business challenges that our clients face each and every day." 
What they do: Tango Card is a partner for enterprise digital reward solutions. They make it easy for clients to send e-gift cards as incentives or to recognize team members for a job well done, driving both consumer and employee engagement.  
One thing that would surprise people about Tango Card: The work-life balance exemplified from the top down. "Ever since I joined six years ago, our CEO has visibly made time for family, whether it's picking up his young son from taekwondo practice or meeting up with his relatives for mid-week lunch near the office," said Senior Business Development Director Nina Carduner. "The leadership team actually takes time off and encourages employees to do the same."
One trait all team members share: They are all critical thinkers, viewing their customers' needs from multiple angles. This quality makes them dynamic problem solvers. Personal curiosity also drives employees to learn about their customers and how their products and services can actually bring value.
What they do: Ripl is a small business marketing software startup. They make it easy for users to create branded images and videos as well as simultaneously post them for increased engagement and optimization. 
One thing that would surprise people about Ripl: They encourage people to participate in family businesses and side hustles if they can. "Personally helping an independent business gives you good ideas about the kind of tools they need to grow," said CEO Clay McDaniel. "We have hundreds of thousands of monthly active Ripl users. I'm glad a few of them are directly connected to our employees."
One trait all team members share: A willingness to ask for help. Since the company was founded, this has been emphasized as a superpower that the team possesses. McDaniel told us that they do everything they can to encourage and celebrate those in the company who do it well.