21 Seattle Companies to Watch in 2021
Big funding rounds. Groundbreaking tech. Hiring sprees. Here's what to know about your local tech scene this year.
Seattle is moving on up. While the total number of deals in the Puget Sound area was down 14.3 percent year over year, Seattle tech still drew a record amount of venture capital. At $4.5 billion, 2020's total eclipsed the previous year's record of $3.59 billion. With plenty of cash in its coffers, the city became the 10th-largest regional economy in the country, overtaking Atlanta.
Allow us to be blunt: Seattle's tech scene is booming. And it wouldn't be possible without the following 21 companies, which Built In Seattle is watching with great interest. Read on to learn how these burgeoning tech companies are pushing the envelope across industries.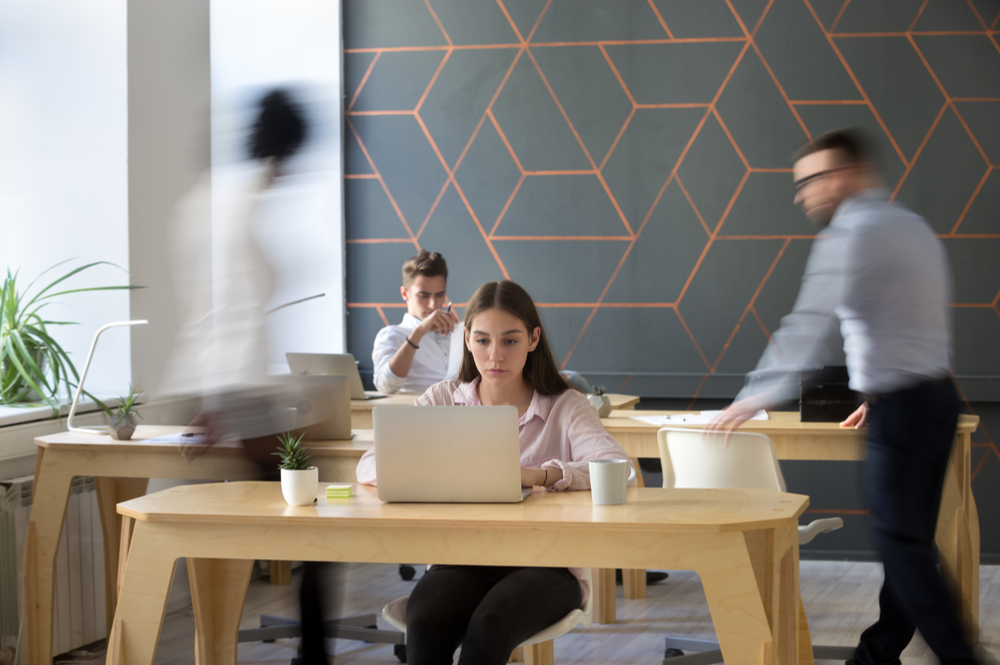 What they do: In conjunction with Coinstar, Coinme offers an avenue for individuals to convert their physical cash into cryptocurrency. Through its network of bitcoin kiosks, Coinme hopes to democratize access to cryptocurrency across the country.
Founded: 2014
Why we're watching: The company announced in December 2021 that its total number of nationwide kiosk locations had eclipsed 5,000. Coinme now boasts availability in 40 states across the country, with more on the horizon.
What they do: Fabric offers a headless e-commerce platform that helps companies grow their online presence via its API-driven modular system. With the goal of democratizing commerce, the company offers technologies ordinarily utilized by larger companies to businesses of all sizes.
Founded: 2017
Why we're watching: In February 2021 the company announced a Series A funding worth $43 million, which the company will use to meet a blossoming demand for its platform.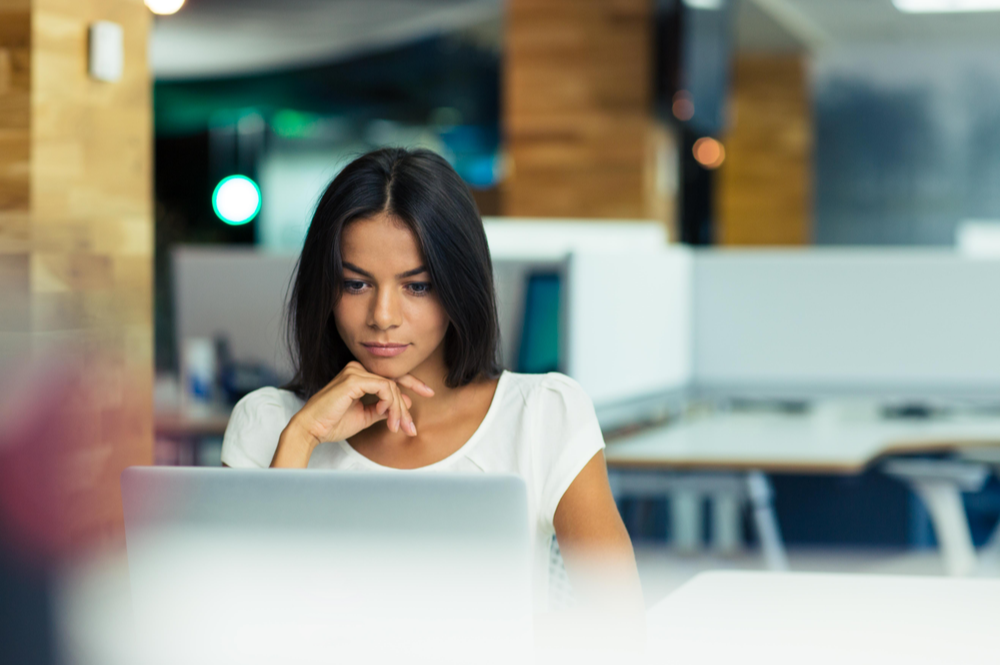 What they do: Flexe is an online marketplace for on-demand warehousing solutions. The company connects retailers and warehousers through a single technology platform.
Founded: 2013
Why we're watching: Following a significant Series C funding totaling $80 million, the company has its sights set on hiring aggressively, expanding its platform and growing its partnership base.
What they do: iTrellis is a technology consulting practice focused on building custom software or implementing systems integrations like IT automation, technology program transformations and a wide range of other services as needed.
Founded: 2013
Why we're watching: Included in Built In Seattle's 2020 100 Best Places To Work list, the company is currently hiring for multiple openings across various teams.
What they do: Utilizing recent advancements in computer imaging technology, healthtech company Proprio has set out to improve surgical processes and navigation via computer vision and machine learning, rendering real-time 3D video projections of a surgical patient's anatomy.
Founded: 2016
Why we're watching: The company raised $23 million in Series A funding last June, which it said would help develop technology that can increase surgical productivity and precision, and thereby help alleviate the pandemic-induced backlog of elective surgeries.
What they do: Routable is a fintech company tailored for B2B payments. With its secure invoice and bill payment platform, the company helps businesses speed up and streamline payment processes and spares the headache of creating a payment infrastructure in-house.
Founded: 2017
Why we're watching: Routable is currently hiring for several open positions across its engineering, sales, product and design teams. The company also celebrated a $30 million Series B funding this month.
What they do: Xpanse aims to build an operating system for the entire mortgage industry through a digital platform designed to streamline the lending process. Xpanse's platform connects borrowers, lenders, servicers and providers in both the B2B and B2C spaces.
Founded: 2020
Why we're watching: The fintech company is currently looking to increase its headcount by nearly 50 percent, hiring for more than 25 roles across the organization with a particular emphasis on engineering.
What they do: Xpansiv connects buyers and sellers of data-driven commodity products in order to bring transparency to markets, emphasizing and empowering the importance of energy, carbon and water to push the world in a net-zero direction.
Founded: 2016
Why we're watching: Xpansiv is currently hiring for nine open roles across commercial, operations and technology teams. Beyond this, it expanded its operational footprint into the U.K. and Europe through its purchase of OTX, and also completed a successful pre-IPO capital raise of $40 million.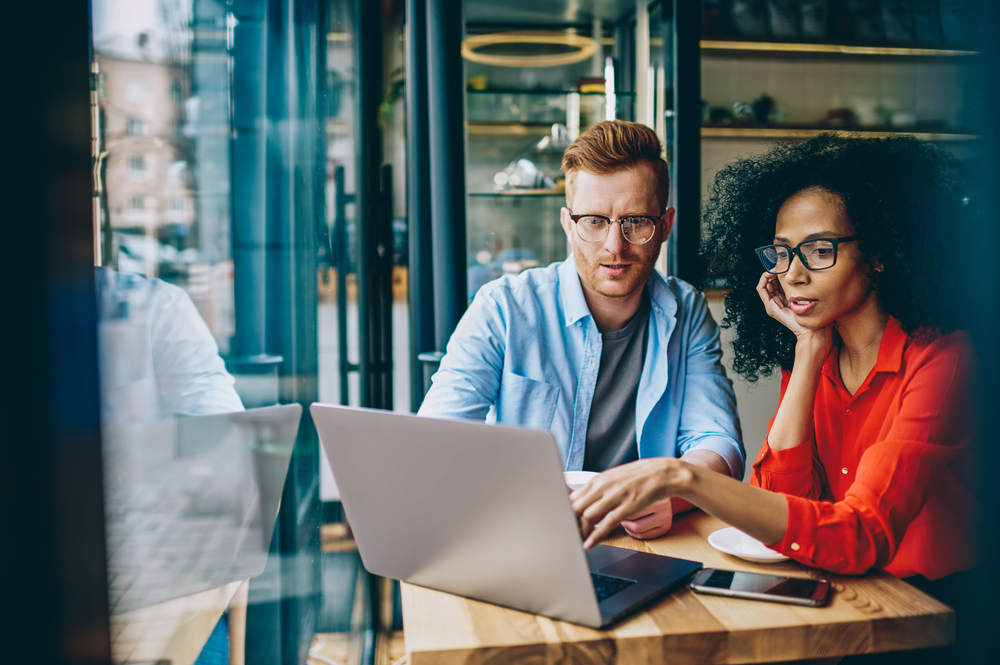 What they do: Ally develops OKR-focused software that aims to rally teams around their most important goals by placing these objectives at the center of every process.
Founded: 2017
Why we're watching: With a robust $50 million in Series C funding announced at the beginning of 2021, Ally capped off an eventful year in which it experienced threefold revenue growth, increased its global team to more than 130 employees and won Geekwire's 2020 Startup of the Year award.
What they do: Boundless Immigration is a technology company that equips immigrants with the tools and support necessary to navigate the immigration process. Through green cards, fiancé visas, tourist visas and access to immigration lawyers, the team aims for comfort, confidence and affordability.  
Founded: 2017
Why we're watching: The company announced its Series A funding in September 2020, securing an additional $7.5 million to drive operations while also acquiring a rival in the immigration space, RapidVisa. The acquisition more than doubled its existing team and Boundless said it will allow the company to further optimize its visa application process.
What they do: Brightloom endeavors to foster stronger relationships between brands and their consumers by collecting transactional e-commerce data to predict future customer purchases. Businesses use its platform to leverage their raw customer data to boost customer retention and engagement.
Founded: 2014
Why we're watching: Following its rebrand and partnership with Starbucks in 2019, Brightloom recently finalized its business pivot after bringing its proprietary customer growth platform out of stealth last year. Alongside this platform announcement in February, the company also reported it had raised $15 million in funding to support its technology.
What they do: DexCare is a digital health company offering PaaS software that allows healthcare providers to coordinate digital demand and health system capacity across different types of care.  
Founded: 2021
Why we're watching: Initially incubated at Providence in 2016, the company fully spun out on its own in March this year. With a funding injection of $20 million in tow, DexCare is now free to share its platform with new health networks looking to serve an increasingly digital-native user base.
What they do: Hazel Analytics leverages food safety data to assist restaurant operators and workers in protecting their customers.
Founded: 2014
Why we're watching: Following the rollout of its delivery partner oversight platform in 2019, the company onboarded two high-profile clients: Instacart and Uber Eats. Hazel Analytics was also featured on Built In Seattle's 50 Best Small Companies to Work For in 2021.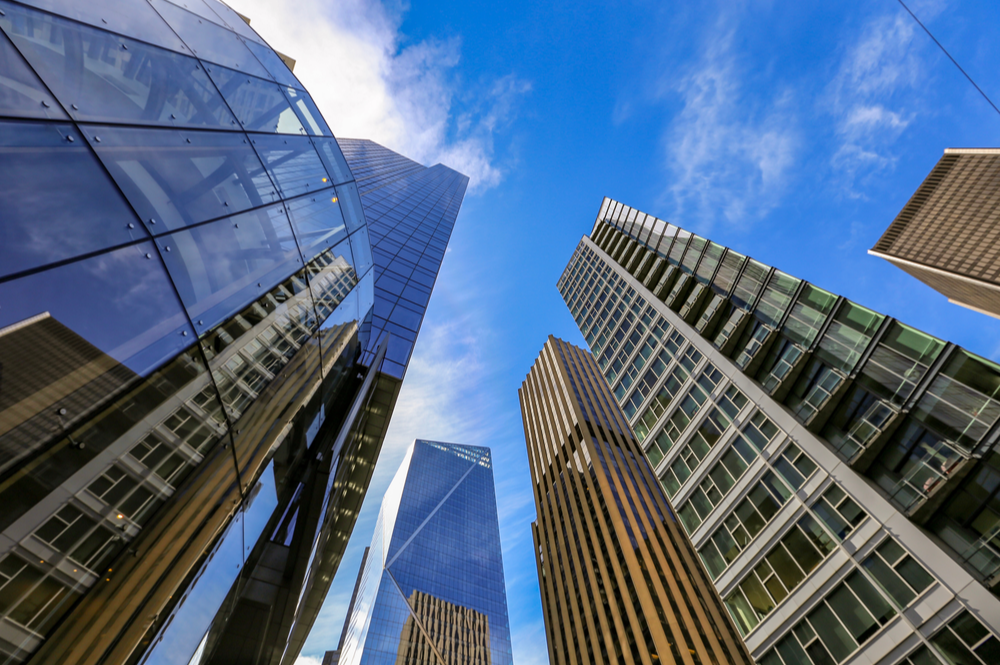 What they do: JetClosing hopes to modernize the home-buying process by digitizing traditionally paperwork-heavy title and escrow processes. Designed for buyers, sellers and real estate agents, the application sets out to smooth real estate transactions for all parties.
Founded: 2016
Why we're watching: Things are shaking up at JetClosing. The company recently appointed a new CEO in Anna Collins, who boasts experience leading teams at local heavy hitters like Amazon, Microsoft and Bulletproof360. On top of this, the company also announced a Series B funding round of $11 million in March.
What they do: Utilizing cloud-based accounting technology, Lockstep was founded to streamline the B2B accounting process. The platform connects accounts receivable to accounts payable to optimize invoicing, mitigating the need for older, manual processes.
Founded: 2019
Why we're watching: Following the announcement of its $10 million Series A funding, Lockstep finalized the addition of two new members to its executive team, bringing in Rosalyn Curato as its executive vice president of customer success and Preethi Pragash as vice president of finance. With new leadership and cash flow, the company intends to double its team by the end of the year.
What they do: Ozette Technologies is a healthtech company that profiles patients' immune systems. Using cell analysis technology, the company can help determine the correct course of care for its users, reducing what is ordinarily a months-long process to mere hours.
Founded: 2020 
Why we're watching: In February, the company received $6 million in seed funding. With total funding now at $12 million, the company will continue to develop its platform and execute on its goal of automating single-cell analysis.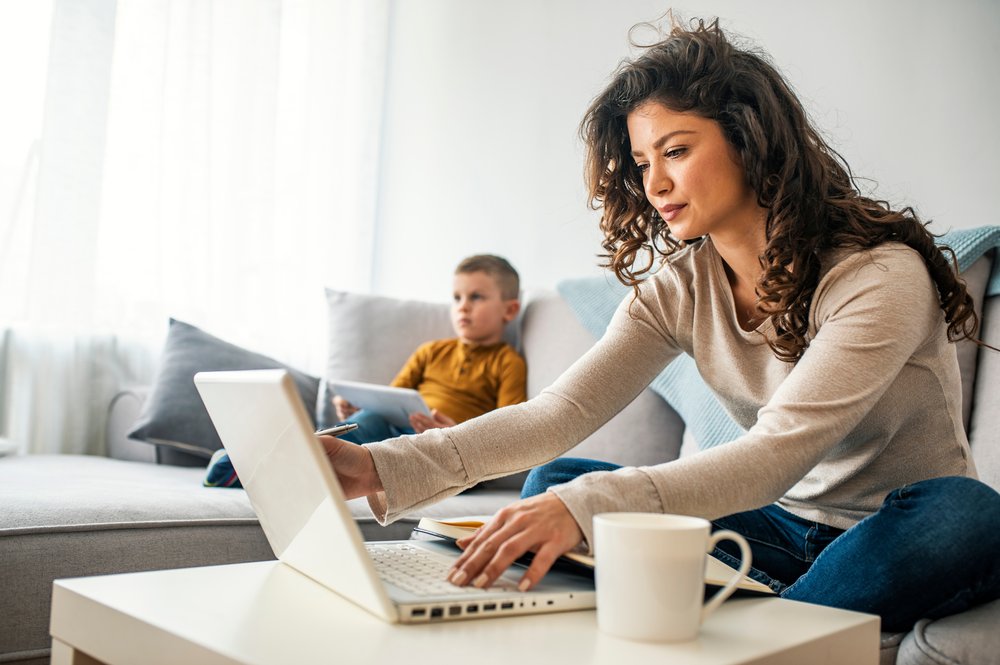 What they do: Pipe17 offers a cloud-based platform rife with e-commerce solutions for online merchants. With the goal of automating end-to-end e-commerce operations, the platform connects said merchants to marketplaces, fulfillment centers, financial systems and SaaS applications.
Founded: 2019
Why we're watching: With $8 million in new funding, Pipe17 is primed to help online merchants flourish in a world that is increasingly digital-native.
What they do: Pulumi offers a cloud computing platform that offers the ability to create, deploy and manage applications or infrastructure across any cloud, supporting public, private and hybrid cloud models.
Founded: 2017
Why we're watching: The company is currently working to fill a number of open roles across the organization in the wake of its October 2020 announcement of $37.5 million in Series B funding.
What they do: Founded by former Microsoft executives and engineers, SeekOut offers an AI-powered talent platform, including a search engine that allows talent acquisition teams to view candidate profiles, engage with candidates and assess talent analytics, among other features.
Founded: 2017
Why we're watching: On the heels of a healthy $65 million in Series B funding, SeekOut plans to expand its recruiting platform by growing its customer success, engineering, product and sales teams.
What they do: Syndio is an HR software company whose flagship platform, PayEQ, detects discrepancies in pay based on factors such as race or gender. Companies can then track pay compliance over time to chart equity standards.
Founded: 2016
Why we're watching: Syndio recently announced a $17.1 million Series B funding round, just eight months after its $7.5 million Series A.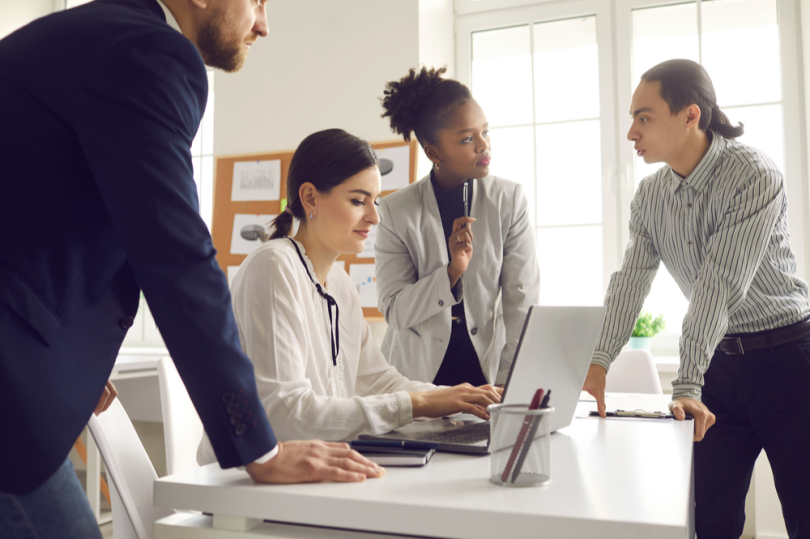 What they do: Wrench is an automotive technologies startup focused on on-demand car service and repair through its application. Instead of bringing the car into a shop, Wrench sends a certified mechanic directly to users.
Founded: 2015
Why we're watching: Wrench is broadening its portfolio. In September 2020, the company announced its acquisition of the vehicle inspection company Lemon Squad. With the injection of 2,800 vehicle inspectors into its platform, users can now commission vehicle inspections before buying used cars.