Every company's culture is unique, and this is never more apparent than during a holiday party. Some throw elegant celebrations at fancy venues, others put on sophisticated sit-down dinners, a few prefer raucous karaoke parties — and there are a thousand variations in between.
Here, we highlight how 14 tech companies are celebrating the holidays, ugly sweaters and all.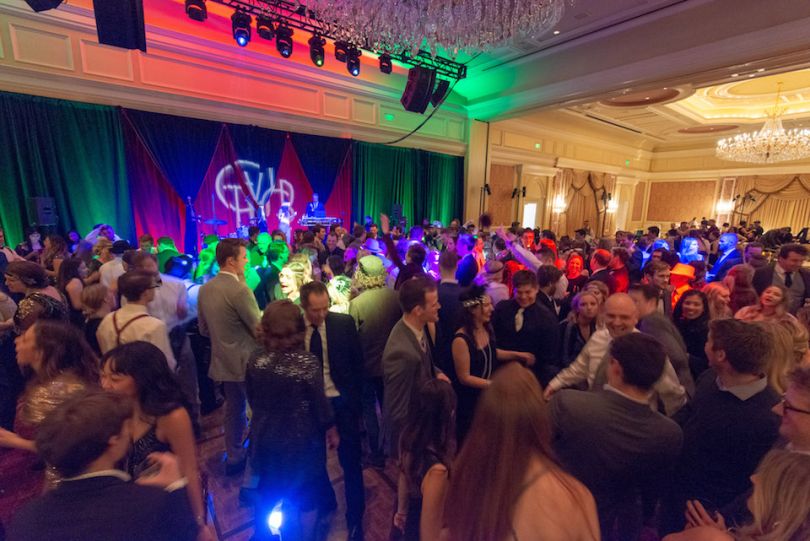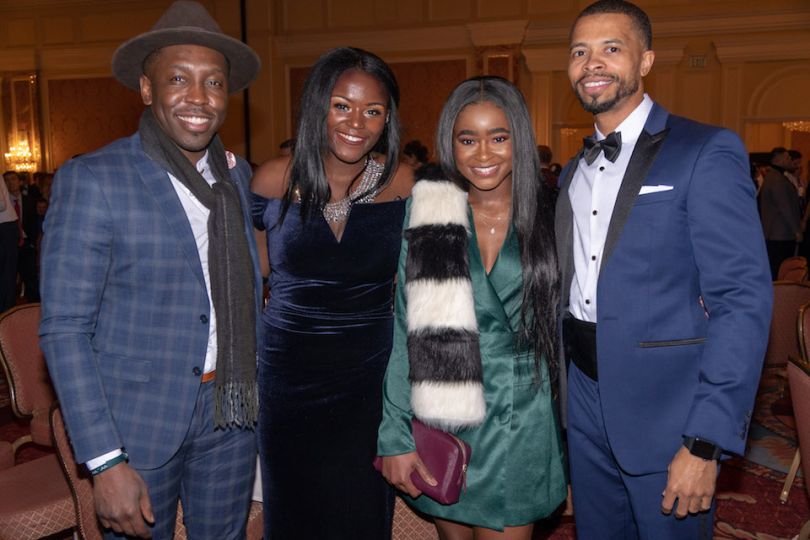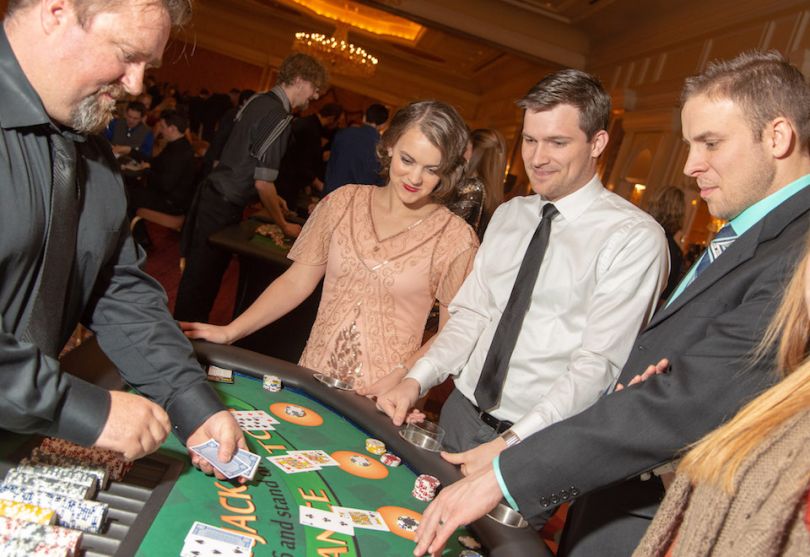 Qualtrics celebrated the holidays with a big Roaring '20s-themed party at the Grand America Hotel in Salt Lake City. Over 1,000 people attended, including many of the custom experience data company's sizeable Seattle workforce. Employees munched on fabulous food, cut up the dance floor, played casino games and participated in raffles for Apple Watches, GoPros, PlayStations, television sets and gift cards.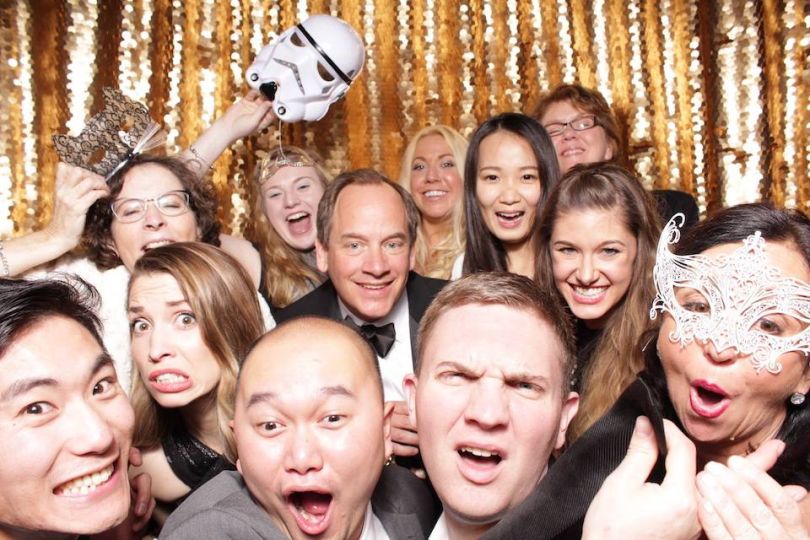 PayScale is throwing separate holiday parties at each of its offices in Seattle, Denver, Louisville and Cary, North Carolina. Payscale's northwest employees will dress to the nines to attend one of the company's famous holiday parties at The Sanctuary event space in downtown Seattle. Remote employees will have the chance to visit the Emerald City to join their Seattle colleagues — or choose to hang with the Denver team at a do-it-yourself workshop and bar, the Louisville contingent at a karaoke night or the Cary team for live music and a sit-down dinner.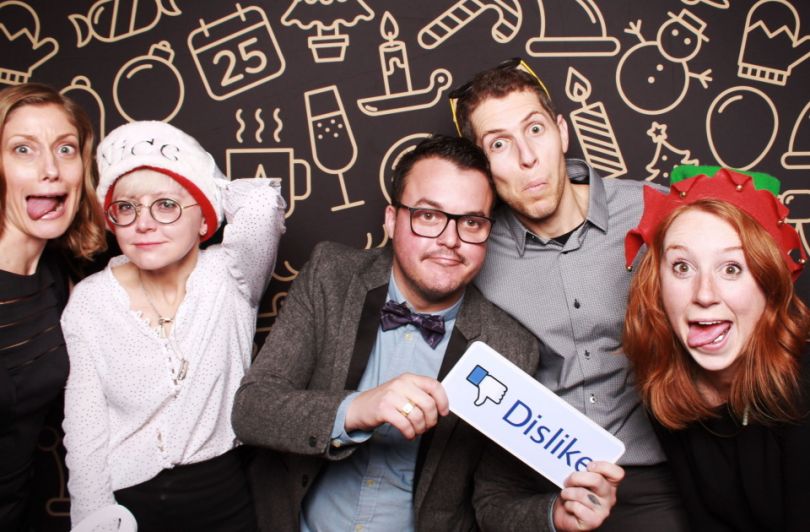 98point6 treated employees and significant others to one of its famous holiday-themed parties, featuring a photo booth and a signature company cocktail. (This year's offering: The NightMule Before Christmas Vacation.) Most important of all, the party featured founder and CEO Robbie Cape's famous chicken wings. Cape traditionally brings out his secret chicken wing recipe at 98point6 holiday parties — though with 200 attendees, he now needs a little help from a caterer.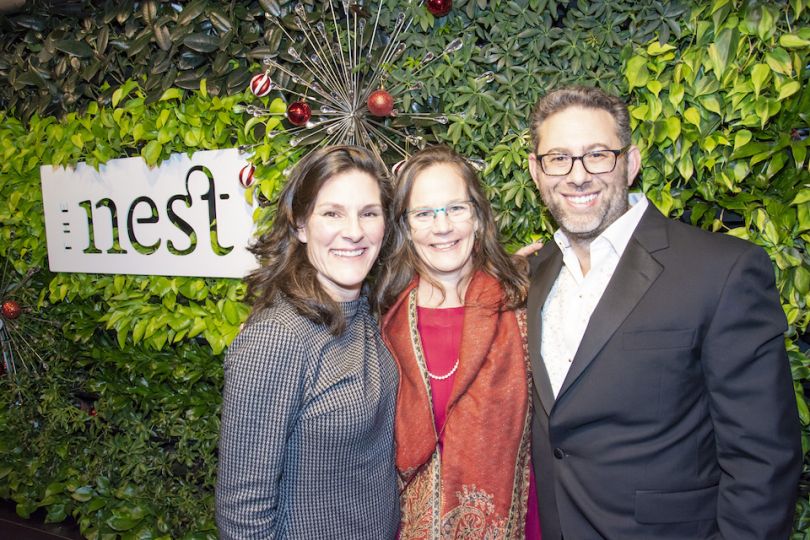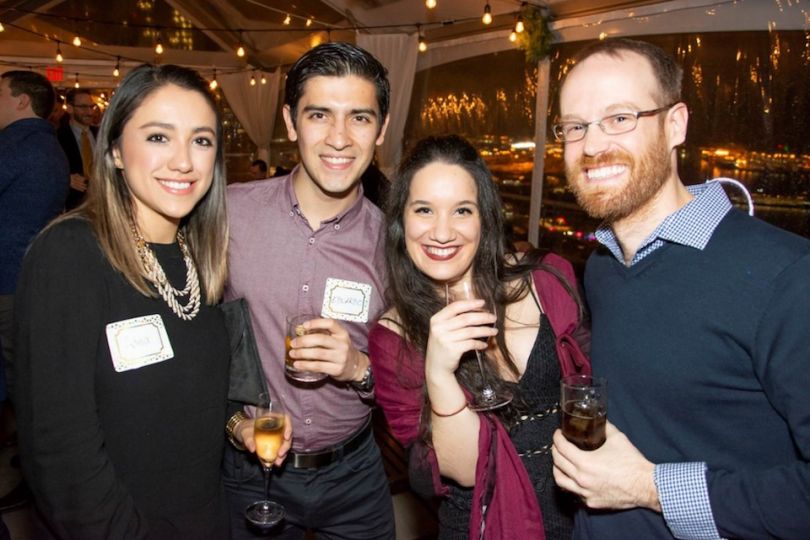 SkyKick welcomed the holidays in style on Dec. 1 at the Thompson Hotel near Pike Place Market. Employees and their guests celebrated at the hotel's famous Nest bar, which served as a stunning backdrop to thank employees for their hard work in 2018. There was plenty of great food, delicious drinks, games and dancing.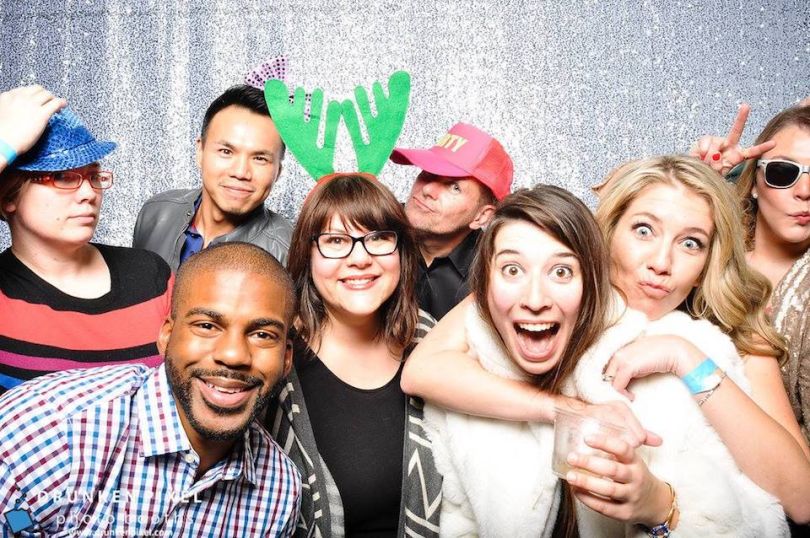 OfferUp will hold its holiday party in January (more of a "kick-off the new year with a bang" party, according to our sources) at South Lake Union's Art Marble 21, a multi-level venue stuffed with shuffleboard, bocce and skee-ball facilities on the shores of Lake Union. There will be a festive photo booth, arcade games, pool, karaoke, pingpong and loads of great food and drink.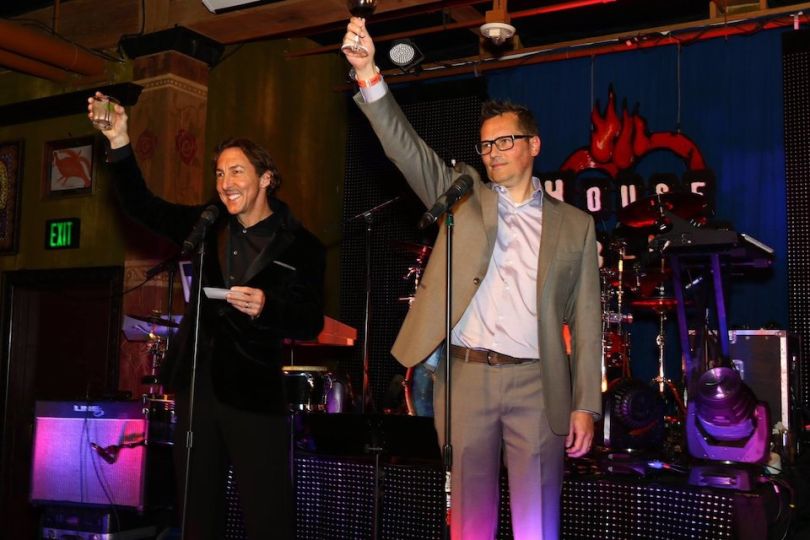 projekt202 will fly employees in from its Seattle, Chicago and Austin offices to the software design and development firm's Dallas headquarters for a big celebration at the Meyerson Symphony Center in January. There will be plenty of delicious food and refreshments, plus live music, gifts and employee recognition awards presented by co-founders David Lancashire and Peter Eckert.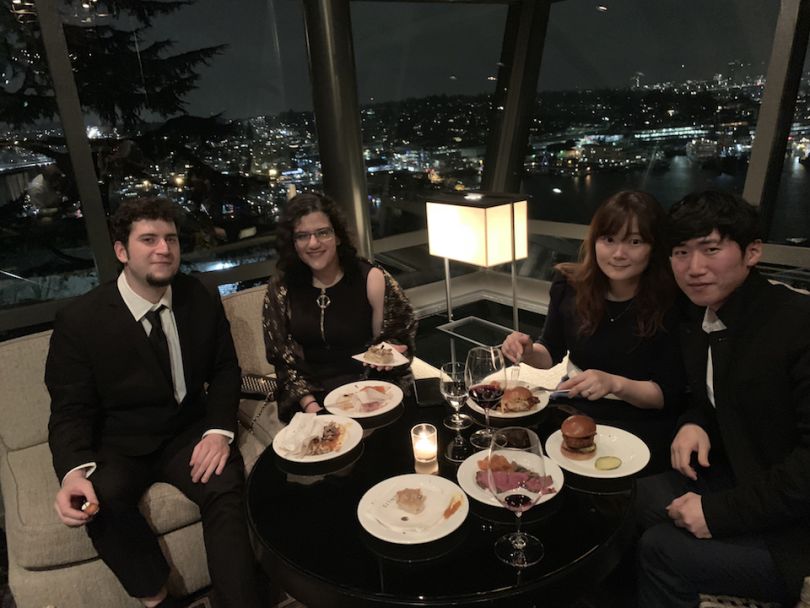 Hiya treated employees to fine dining and high-end partying at Canlis, perched on a hilltop overlooking Lake Union. There was fine dining and drinks, followed by an after-party at a pub in Queen Anne. According to our sources, employees were hanging out until 2:45 a.m., though Hiya was sure to provide Lyft codes for everyone to get to and from the event. CEO Alex Algard also gave a short speech commemorating the company's 2018 achievements, along with employee engagements, marriages, new babies and other personal milestones for the team.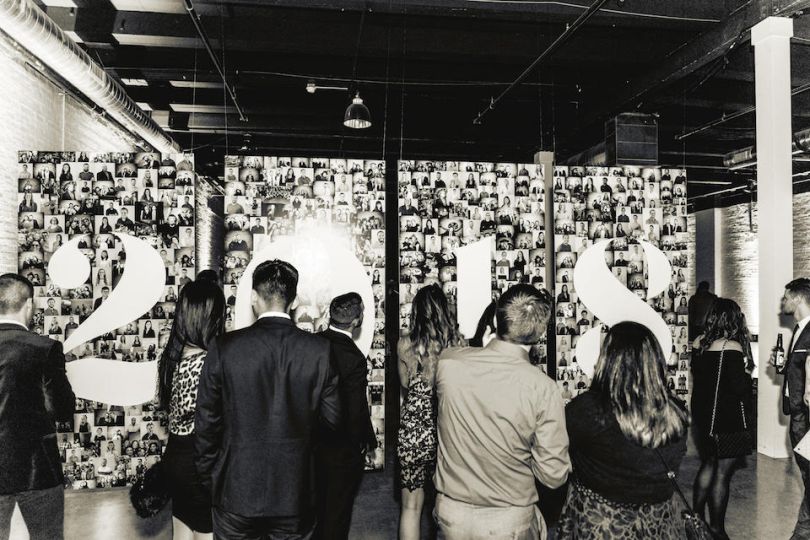 Sprout Social's employees are looking forward to a January kickoff that brings in team members from around the world — including the company's Seattle office — to celebrate the year's successes and challenges, and rally together for the coming year at its Chicago headquarters. The kickoff will conclude with a big party in Chicago's West Loop, which is sure to feature plenty of dance moves and photo booth poses. At midnight, the events team will fulfill a Sprout tradition by handing out one of founder and CEO Justyn Howard's favorite meals: McDonald's hamburgers.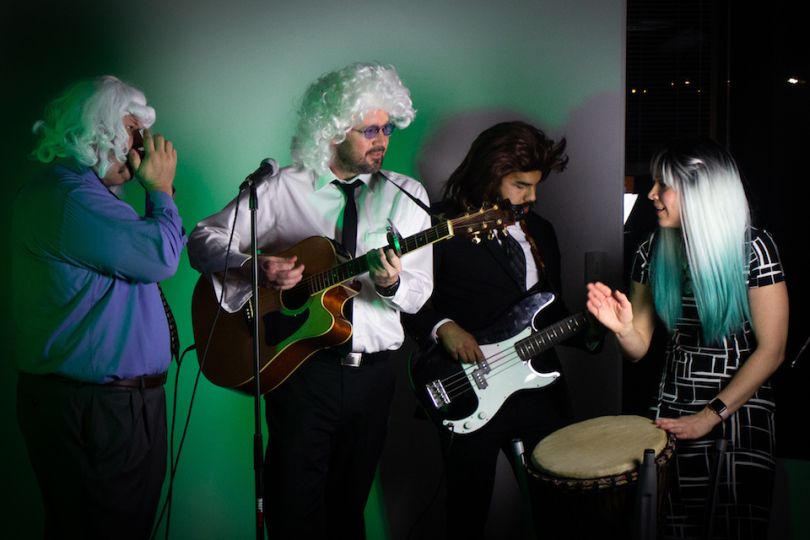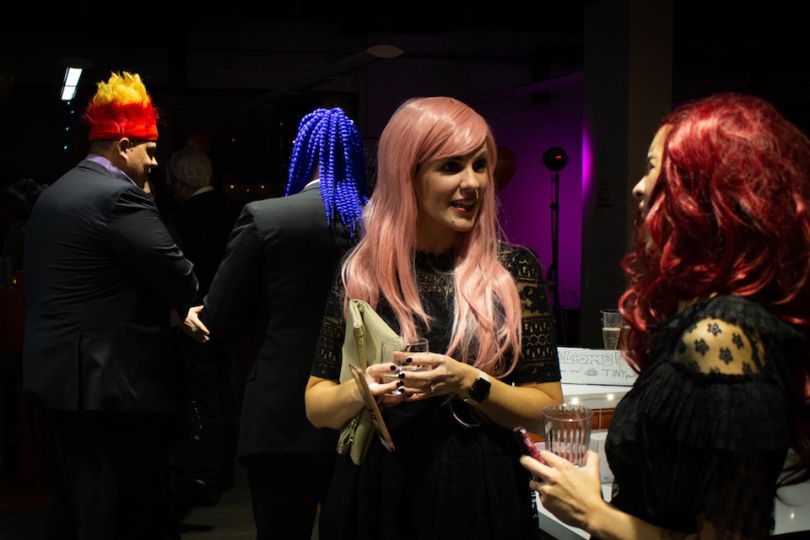 Employee engagement software company TINYpulse decided long ago that it preferred to hold its holiday parties after the holidays, so employees can enjoy the karaoke and open bar without having to rush off to another function. The company always themes its post-holiday party as an awards show ("The TINYs"), and the dress code is formal… with wigs. There are awards for various categories — "Most Spirit," "Rookie of the Year," "Going the Extra Mile with Passion," among others — as well a red carpet to boot.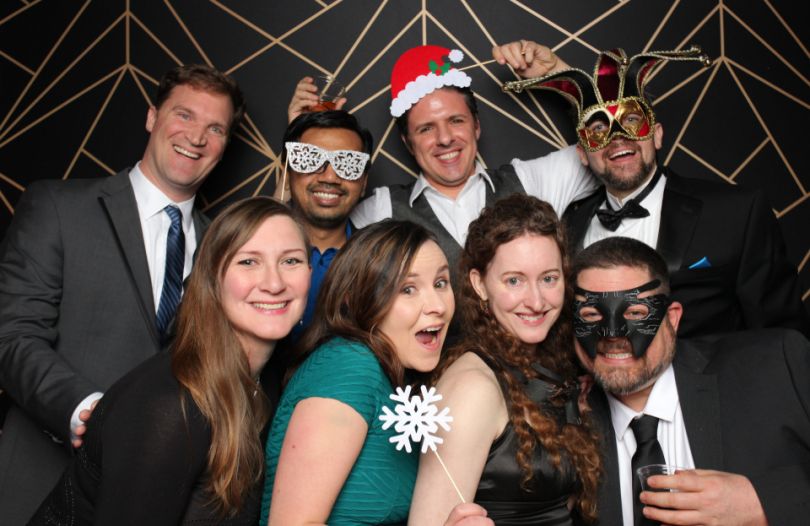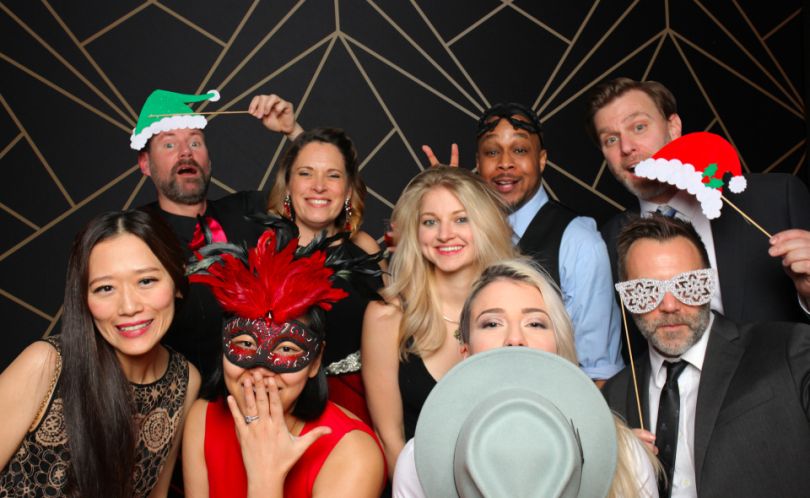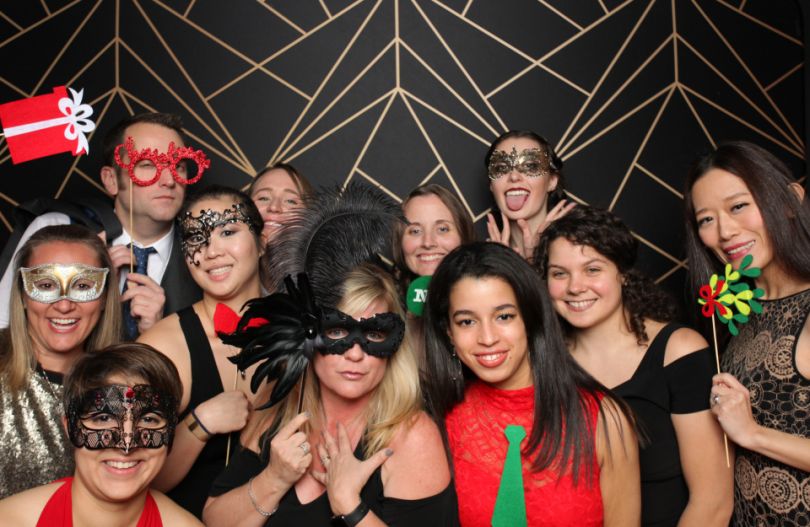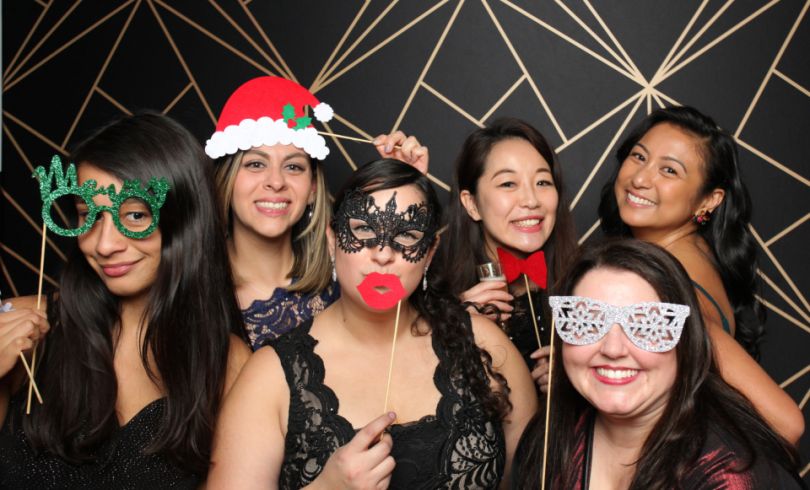 DoubleDown Interactive celebrated the holidays on Dec. 6 with a big masquerade-themed party. The mobile gaming company went all out this year, with plenty of delicious eats, drinks and dancing.
Xealth's second annual holiday party took place at Capitol Hill's Rhein Haus restaurant, bocce and bier hall. The company gave away more swag than employees, friends and significant others could poke a stick at, including a Xealth zip-up (perfect for working out during the colder months). Attendees enjoyed rounds of bocce ball, plus piles of traditional German snacks and tasty, tasty beer.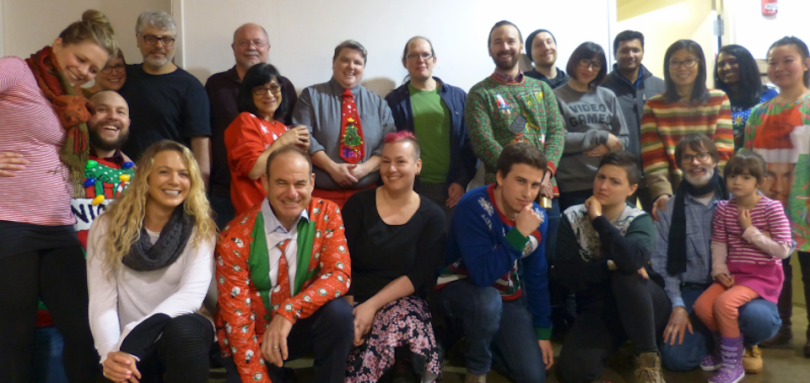 Renewable energy software company Drift will be celebrating in a suite at Safeco Field's holiday light experience, Enchant Christmas, on Dec. 20. Drifters will be gliding on the ice skating trail, wandering the light maze, shopping at the Christmas market and chilling with Santa.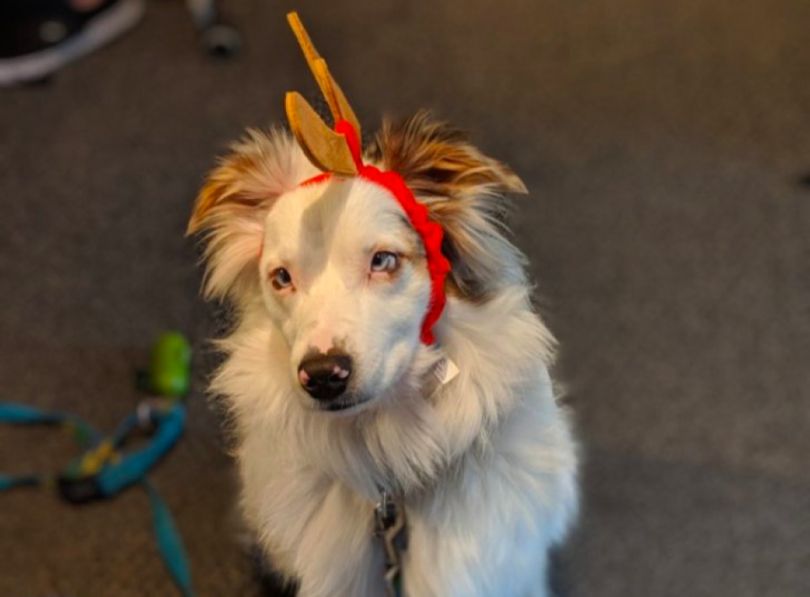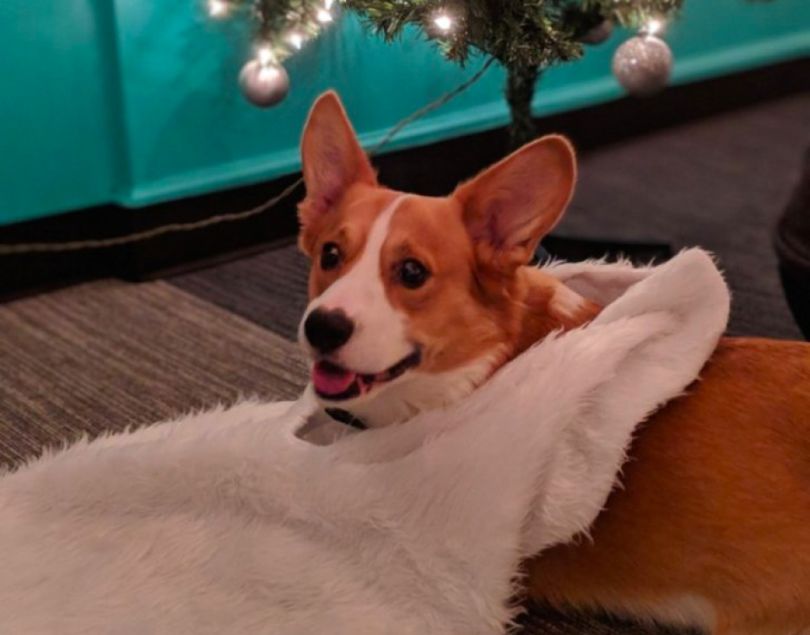 FlyHomes flew in teammates from the company's San Francisco, Chicago, Portland and Boston offices for its Holiday party — because dancing together in person is much more fun than over Slack. There was karaoke, a video game tournament, a photo booth and catering. The real estate tech company's employees enjoyed dressing up a little, as did the office dogs.
Transparent Inc's team works hard — and they play hard, too. The company's co-founders, developers and others recently got together for their first ever holiday party for a spirited session of karaoke.