Onsite Gym, Tuition Reimbursement, C#, Javascript, Unconscious bias training, Promote from within
2 Companies

Financial Services • Fintech
Concreit enables private real estate investing for everyone by making it as effortless as setting up a savings account or a digital wallet. Concreit a mobile-first company that is easy, flexible, and more rewarding than traditional ways of real estate investing. We've helped over 15,000 investors and counting build wealth.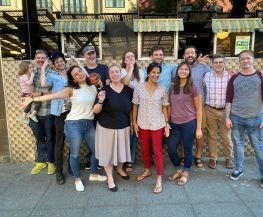 Nori is a carbon removal marketplace. We're on a mission to reverse climate change by making it easy to fund projects removing carbon dioxide from the atmosphere. 

We work with businesses and consumers to help them meet their climate goals through buying carbon removals. We work directly with farmers to get paid for their carbon removal projects...