List of Events startups in Seattle
1 Companies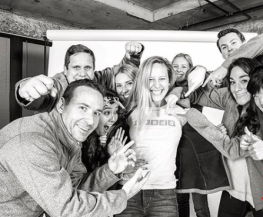 We believe a workplace food program is something employees should love and look forward to every day. Powered by technology and a network of over 1,000 restaurants, Fooda feeds hungry people at work through our ongoing food programs located within companies and office buildings. We are now in 17 major US cities from coast to coast.
Events Jobs in Seattle
Business Development Manager
Fooda
Seattle
20 hours ago
Conduct outbound prospecting and lead generation with the goal of building relationships and setting meetings with potential Fooda customers. Identify opportunities and offer solutions specific to each customer which will meet recognized needs while maximizing dollars and efficiency. Lead all steps of Fooda's Sales cycle including: presenting, negotiating and closing deals with Senior Leadership at both Fortune 500 companies and small and medium sized companies in the Seattle market. Learn and understand the Fooda training program including: best practices within the sales process and managing your activity in our CRM system. Demonstrate resourcefulness in connecting with new customers and showing diligence with follow up communications to ensure a close. Collaborate Fooda's Operations Team in the Seattle market to execute client launches and maintain positive, productive relationships.